What's new at Milton & King?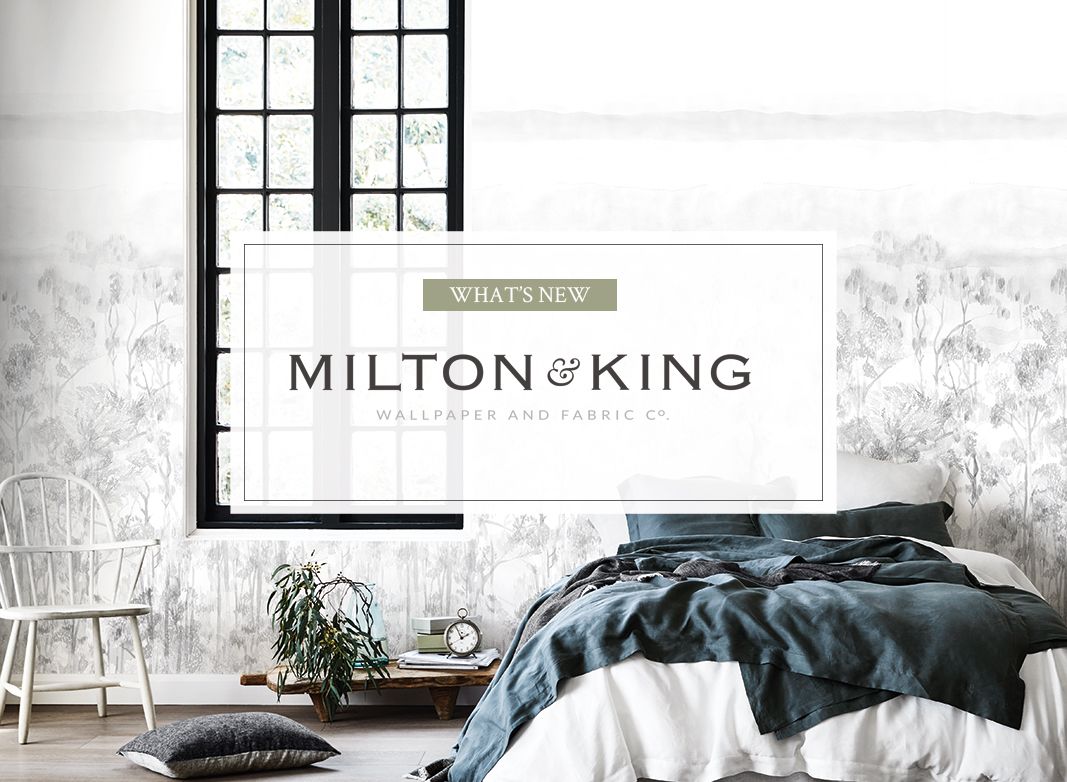 Go ahead and ask, "What's new at Milton & King?"
Oh boy!  Well, put on your swimsuit and get ready to dive into a bucketload of newness. A new website! New wallpaper designs! New colors for existing designs! A new removable wallpaper product line! A new fabric product line! And lower sample prices!
Keep on reading and we'll tell you all about it.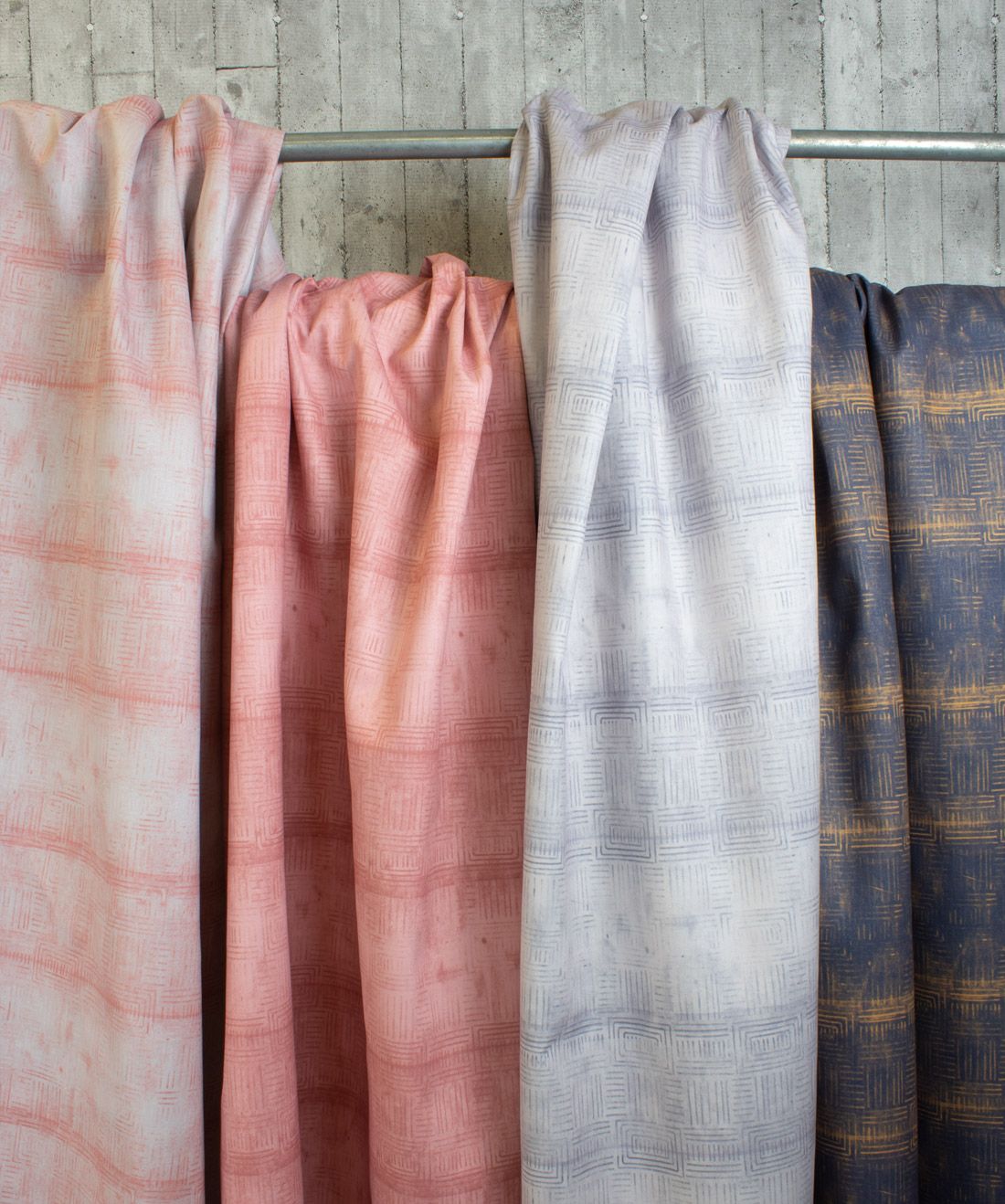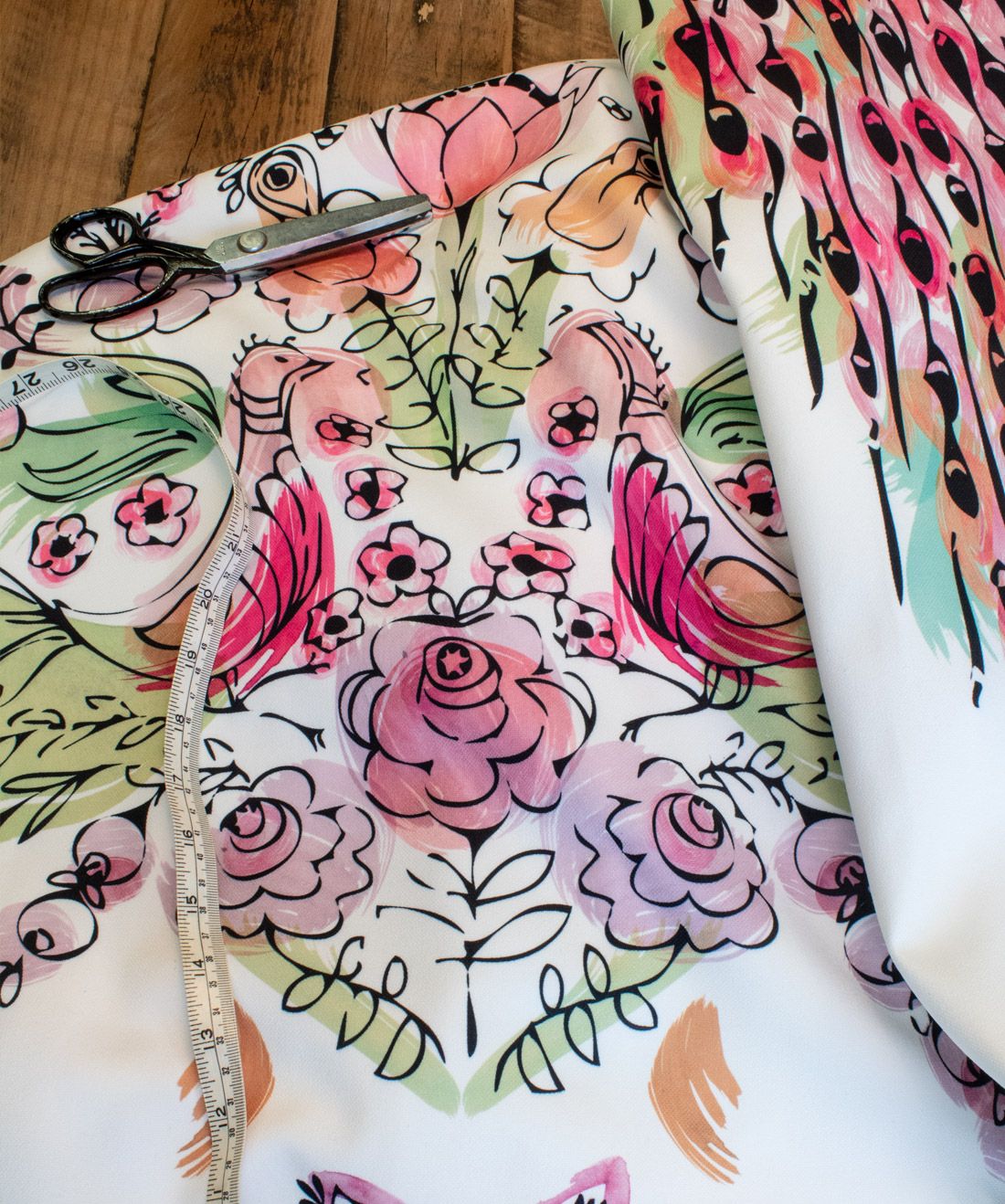 We are no longer just Milton & King Wallpaper.  We are now Milton & King Wallpaper & FABRICS company. Finally, an f-word you can scream and everyone will understand why. You will be so excited when you see the designs. With offerings from both Sixhands, Simcox and a few oldies but goodies from our Ella & Sofia collection, we're starting with a healthy catalog of over 30 designs in multiple colourways. Read more about the new collections below. In addition, we have current wallpaper favorites, Tropical Flamingos and our Peonies & Anemones designs as well as our new Tribal concepts making debuts as fabrics as well. We are offering 7 different polyester-based fabrics that range from delicate and sheer to thicker blockout materials suitable for upholstery, drapery, cushions, bedheads, tablecloths and other accessories. We'll certainly be talking much more about our new line of fabrics in the weeks to come.
---
"I love your wallpaper designs but I rent." Renters of the world, we have heard your cries. Every wallpaper design that you have drooled at on Instagram is now available as a self-adhesive, peel-and-stick, removable wallpaper. The adhesive technology of our peel-and-stick wallpaper allows you to remove the wallpaper (be sure to keep the backing) and take it with you to your next place and put it right back up. Mind you, measurements of your walls from the old place to the new may be different. Nevertheless, it works just like a decal and peels off easily without damaging your walls. While our non-woven traditional wallpaper can also be removed, this wallpaper is made with the sole purpose of being easy to apply without any paste and easier to remove without any tools. Even if your lease is up in 6 months or a year, you can still make your temporary situation feel like home with this perfect wallpaper for renters solution.
---
We're always looking to keep things fresh. Sure, we always love the classics, but we also love to evolve and try new things. We think you'll be more than pleased with the latest selection of new designs. From baroque to boho, we have so many new offerings that will be sure to inspire your interior imagination.
Emelia Simcox from Sydney, Australia uses her skills from traditional theatrical scenic painting combined with contemporary aesthetics and digital technology to create multi-layed, hand-painted art. Her designs have a strong European sensibility while coloured with an Antipodean light. She brings something completely fresh to the world of wallpaper decor. We are thrilled to add her new designs Birdlife, Cactus, Efflorescence, Thistle and Wildflowers to our collection of traditional wallpapers, removable wallpapers and fabrics.
Shop Simcox Designs
---
An award-wining design team, Sixhands is an Australian textile brand that specializes in Interior Decor & Lifestyle products. You'd be hard-pressed to nail an aesthetic to Sixhands, whose designs range from bohemian, classic floral, flamboyant to some uniquely Australian-inspired works. A total of 13 brand new wallpaper designs will be exclusively available through Milton & King including Bonfire, Felicity, Dashwood and Stampede to name a few.
Shop the Sixhands
---
For those living outside Australia, the Sheridan brand may be unfamiliar.  For the initiated, Sheridan has represented some of the finest high-end home and lifestyle products for the past 50 years. Sheridan is synonymous with premium homewares and found in most malls across the country. They boast the Sheridan Sydney Design Studio, an in-house team of artists, master weavers and designers. Now their line of wallpaper will be available worldwide through Milton & King. While you'll find versatility in the Sheridan collection, many of their wallpaper designs are perfect for those who want some visual texture or something a bit more abstract like in their Interwoven, Brockman, Carmella and Kalder prints. Check out all 19 designs now available at miltonandking.com
---
Milton & King Studio Designs
A big company website launch wouldn't be complete without some new wallpaper designs of our own. Our own creative director has added a couple of tribal flavoured pieces to the Milton & King catalog. These are beautiful designs in gorgeous colorways that can help you bring an earthy aesthetic into your space. These understated visual textures may be just the thing you need to spice up your interior without being over-bearing. Be sure to check out Layered Boho and Tribal Mud.
In addition to that, we have a new design from our Kingdom Home called Flower Pool as well as new colourways for Ingird and Mika designs like Plus Sign, Sentiments, Terminal and Swiss Linen. Our Kemra collection has added colorways for Heritage Tiles which you can now get in pink or black. Cement Tiles also has a few new color options. We have a new Wainscoting wallpaper with multiple color options and a new spotted wallpaper called Huddy's Dots available in 5 colorways.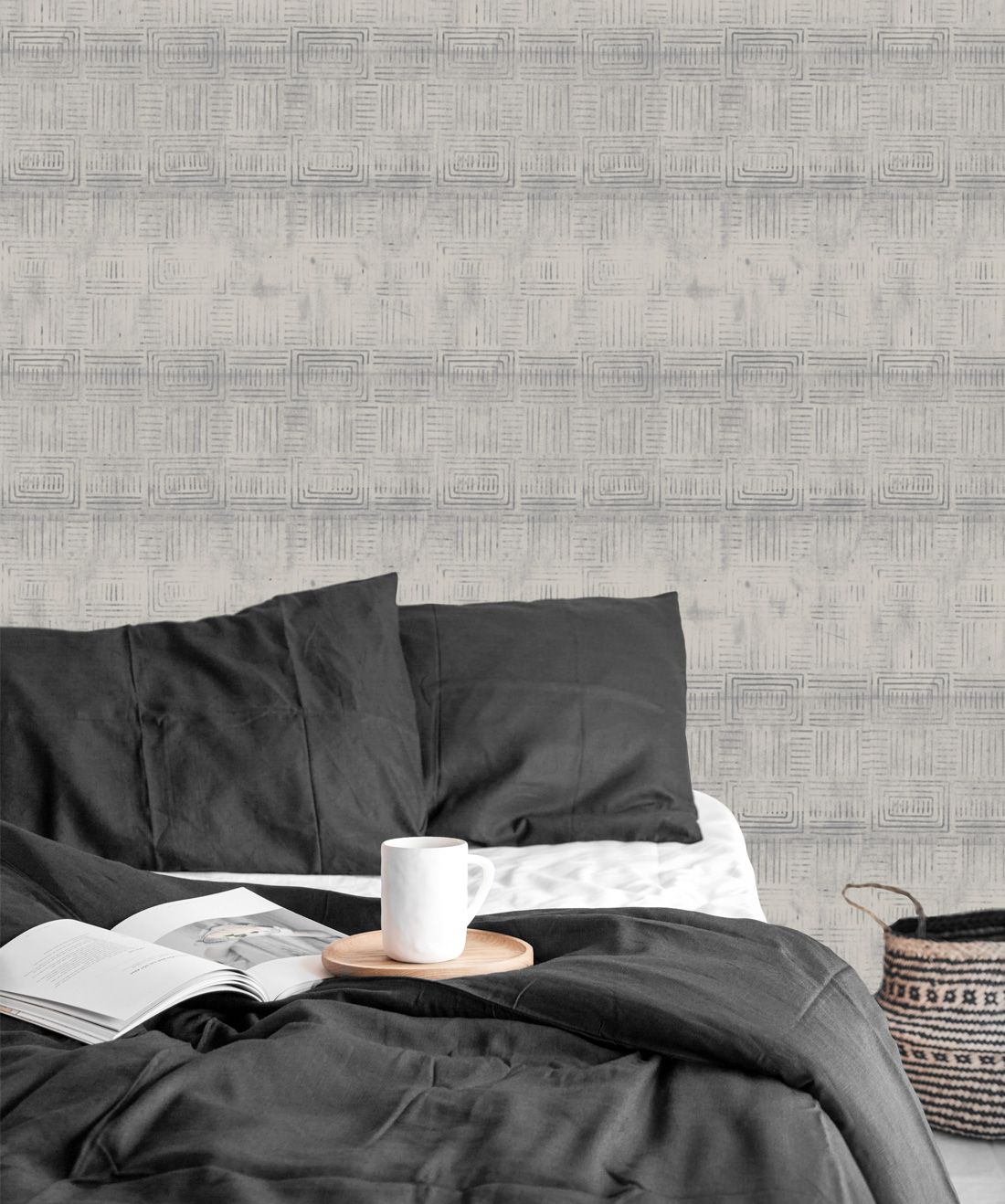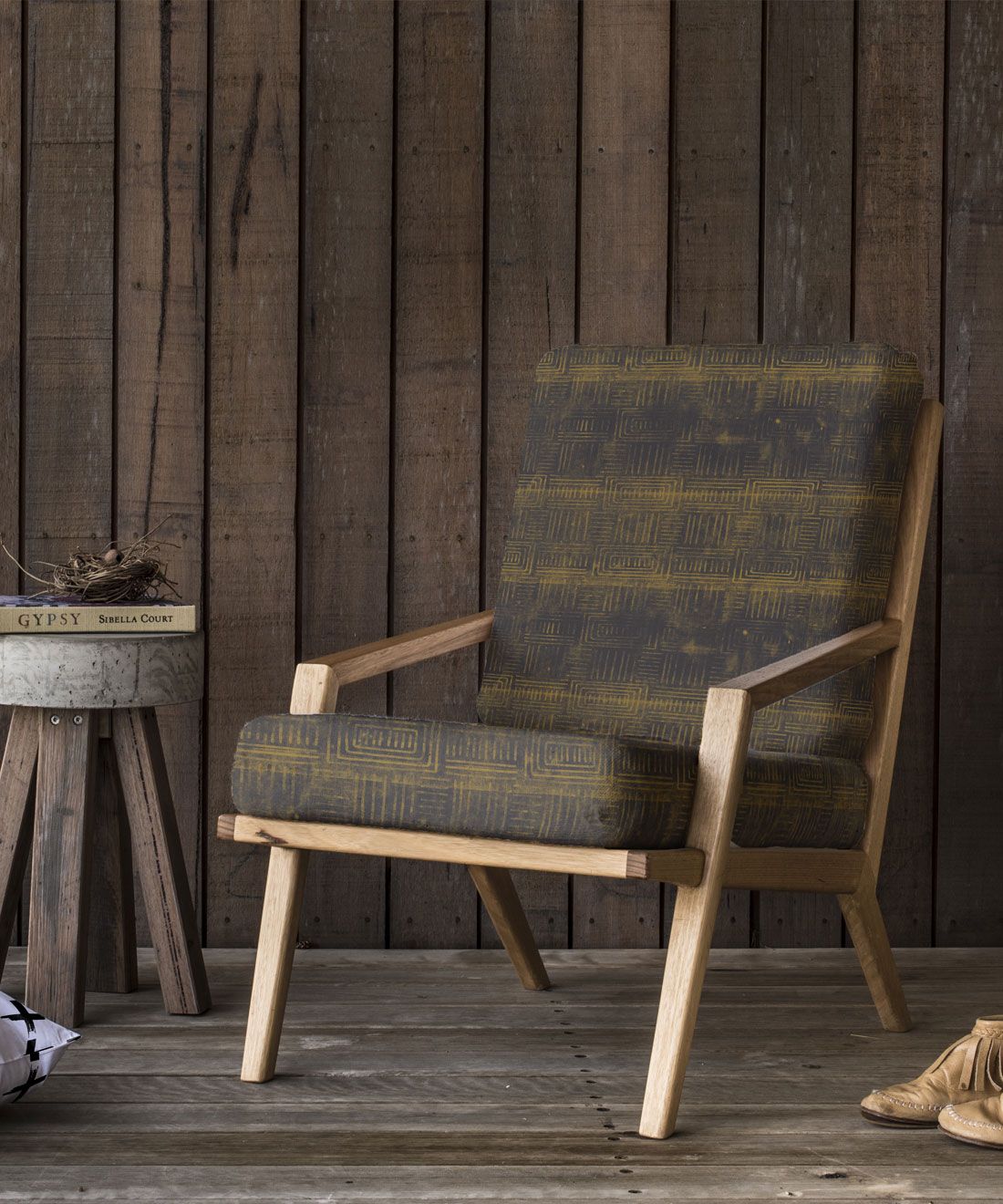 ---
User and Mobile Friendly Website
Finally, to make it all come together, we're showcasing all this great new stuff on a brand new website. Now you'll be able to have even more fun browsing a very user friendly website. Search by style, by color or keyword. Our new website is also now optimized for your mobile devices so browsing all of our beautiful new wallpapers and fabrics will be even easier. Give it a go!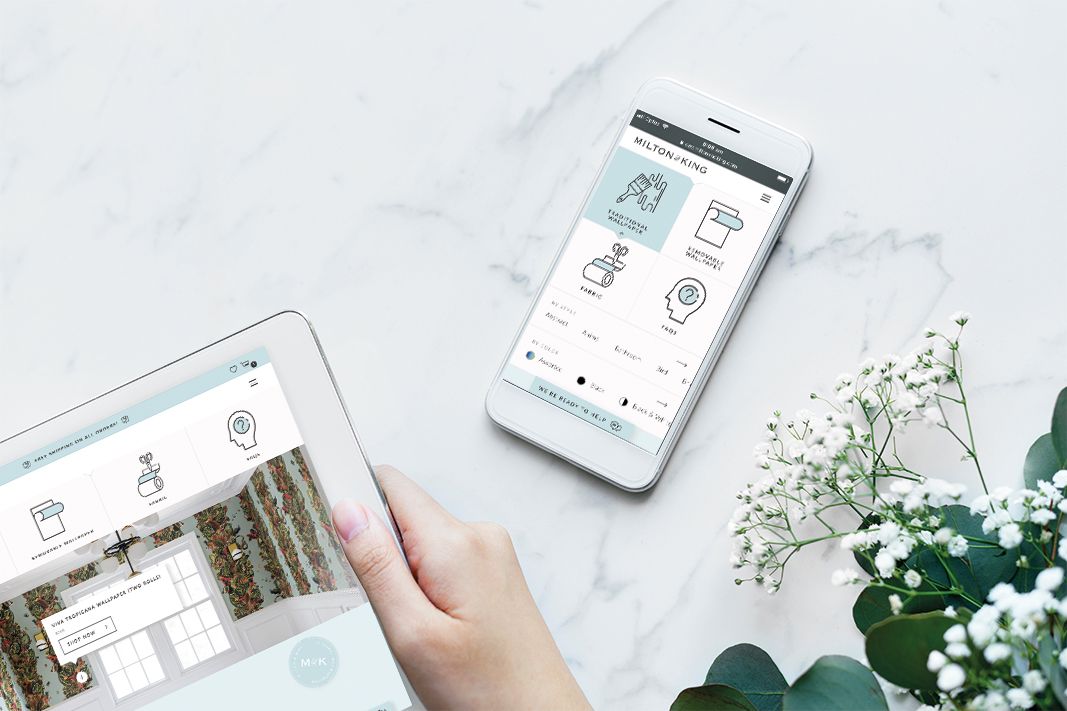 Lower Sample Prices
Finally, we get to the bottom line. We know that making the decision about which wallpaper to choose for your home can be a little frightening. Is the online photo an accurate representation? What if you get it and it doesn't quite match the existing vibe in the home? Well, we have cut our sample prices in half. Now it's cheaper and easier than ever to order a sample and see the options in hand before you make your final decision. We want the experience of shopping for wallpaper an easy, stress free and fun experience. We hope that decreasing our sample prices will do just that.
There is almost too much newness to contain in one blog. Head on over to www.miltonandking.com and check it out for yourself. So, what are you waiting for?
---