After a massive year of wallpaper, I ventured approximately 400 kilometres west of Brisbane out to my father's place near Warialda. His 'place' is a rural colonial hub named "Yallaroi". Before Soldier Settlement and subdivided plots, it was a station of over 200,000 acres. It is split up into 4 different buildings including butcher's, post office, shop, maid's quarters and the main homestead itself.
"Yallaroi" dates back to approximately 1840, and it's tough stone buildings tell the story of rural Australia, built on the sheep's back and the near decimation of the indigenous people (Yallaroi – a Kamilaroi word which translates to English as "Place of Many Stones") The buildings are mostly made from this plentiful local stone with a mud mortar, wonderfully cool during the scorching summer months and heated by the many fireplaces during the frosty winters.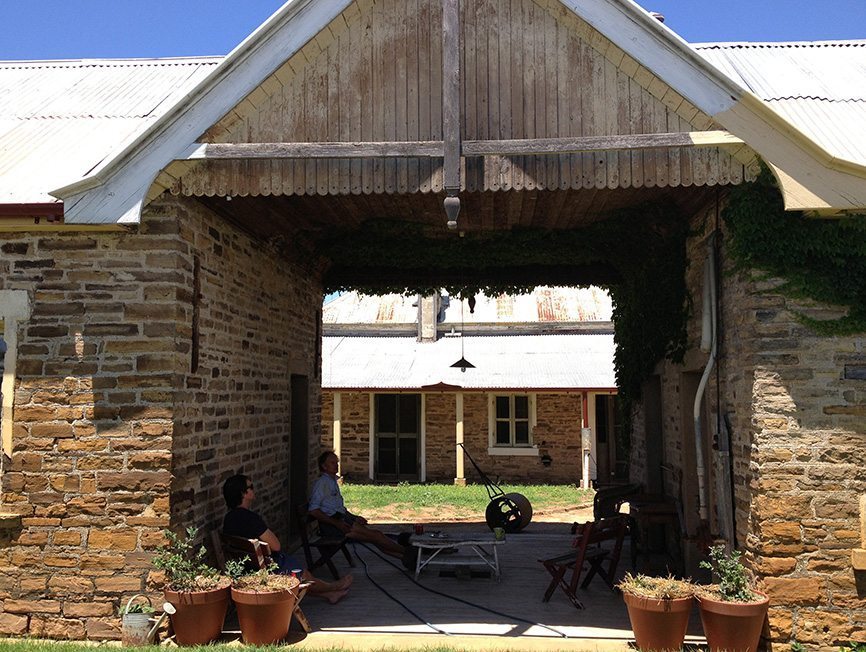 Dad and his partner Sally have put a great deal of effort and love into a job that many would refer to as a restoration, dad prefers to call it a preservation. There is a peaceful air that pervades life at Yallaroi, I usually indulge in this, by swimming in the dam or lounging around with the dogs. Dad is a man of the metallurgical arts, and is usually flat out fixing local farmers machinery, much to his chagrin. When they aren't busy with their day jobs or triathalons, Dad and Sally find some time to keep the grounds in great shape or fix and sure up parts of the property which are worn or weathered by the sands of time. It seems like each time I stay there, I return to the big smoke feeling reinvigorated and refreshed by Yallaroi. As clichéd as it may sound there's a certain indefinable quality and spirit about the land and place that recharges.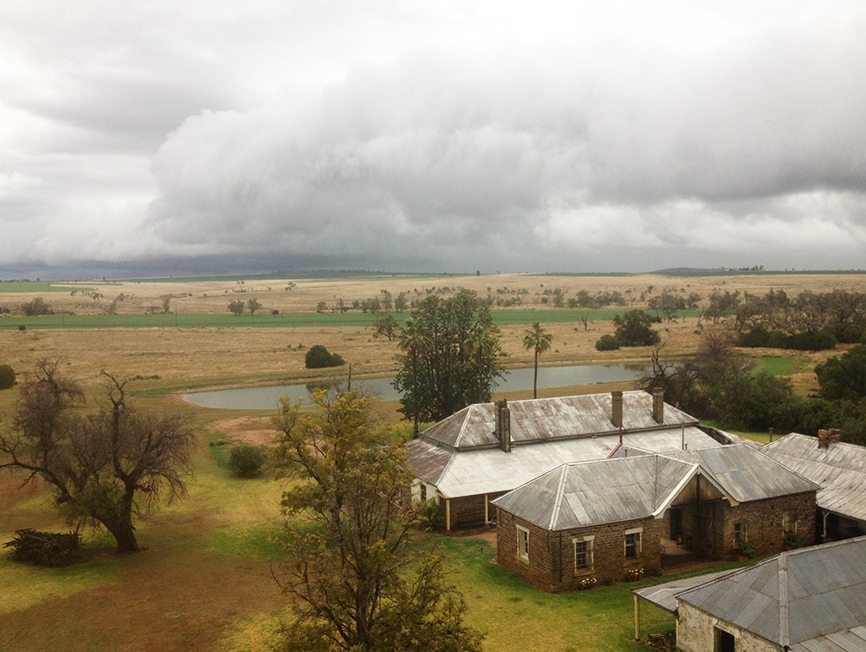 ---