Pretty Pink Wallpaper: Style Your Barbiecore Dreamhome
With the emergence of "Barbiecore" and Pantone revealing Viva Magenta as the color of the year, pink is becoming the new red. The unconventional color is coming in hot with its empowering and vibrant tone. Pink wallpaper has become a popular choice in interior design, adding a chic and feminine touch to any space. It can establish a soft and romantic atmosphere or bring a bold and vibrant statement to a room. With various shades available, from blush pink to bold magenta tones, pink wallpaper can be used in different rooms of the house, including bedrooms, living rooms, and even bathrooms, to accomplish different results. Likewise, pairing it with various other colors can create dramatically different moods and styles.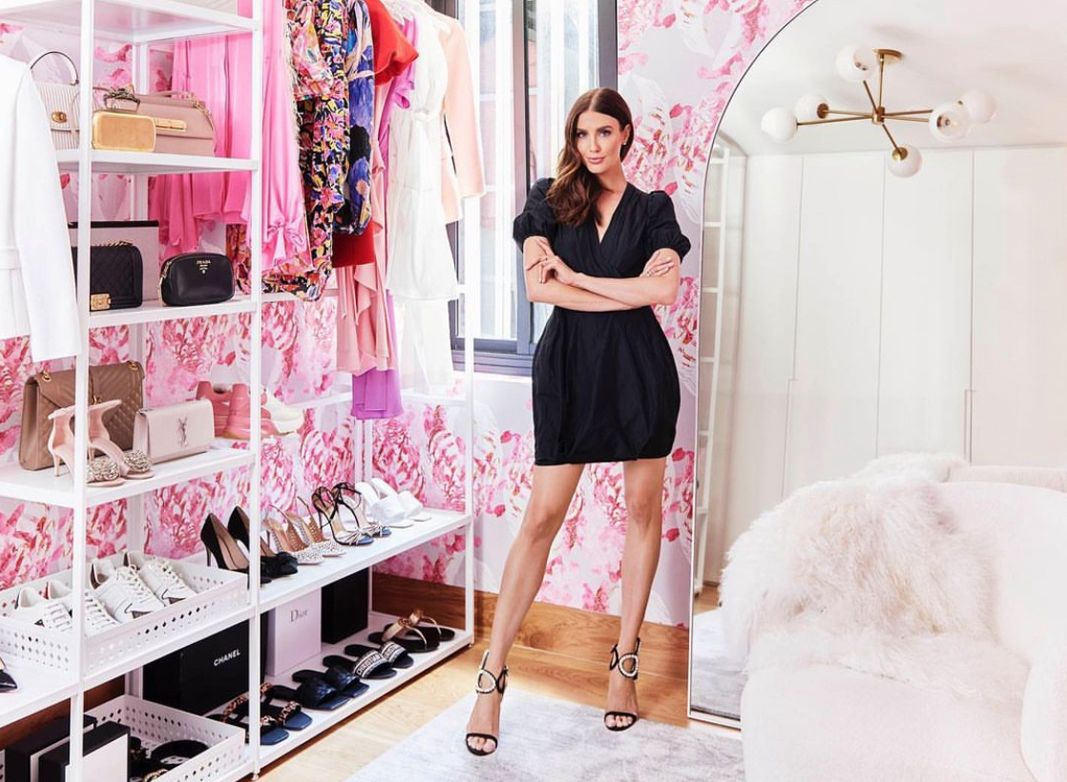 ---
How to Choose the Right Shade of Pink Wallpaper
To choose the right shade of pink, consider the style and theme of your home before selecting a pink wallpaper. This will help avoid creating an overwhelming room with clashing styles. Take into account the lighting. Warm light or natural light is preferable because pink is considered a warm color, and natural light can bring out and accentuate the vibrancy. Pairing pink with complementary colors and patterns can provide a cohesive look. Shades of aqua and mint or neutrals can provide a good balance. Consider testing out samples of various pink shades in the room to make sure it matches your design style before making a final decision.
---
Blush Pinks
Blush pink wallpaper is a popular choice for adding a touch of elegance and delicacy. From light pink to deeper shades, a blush tone can brighten up your home and create a positive and cheerful mood. It's perfect for small spaces like a living space or bathroom, as well as children's rooms. Pair it with bright shades of white and metallic finishes for a stylish and inviting look. For a cozy effect, pair it with hints of terracotta. Furniture, decor, or accessories with terracotta accents can bring earthiness to your blush pink space.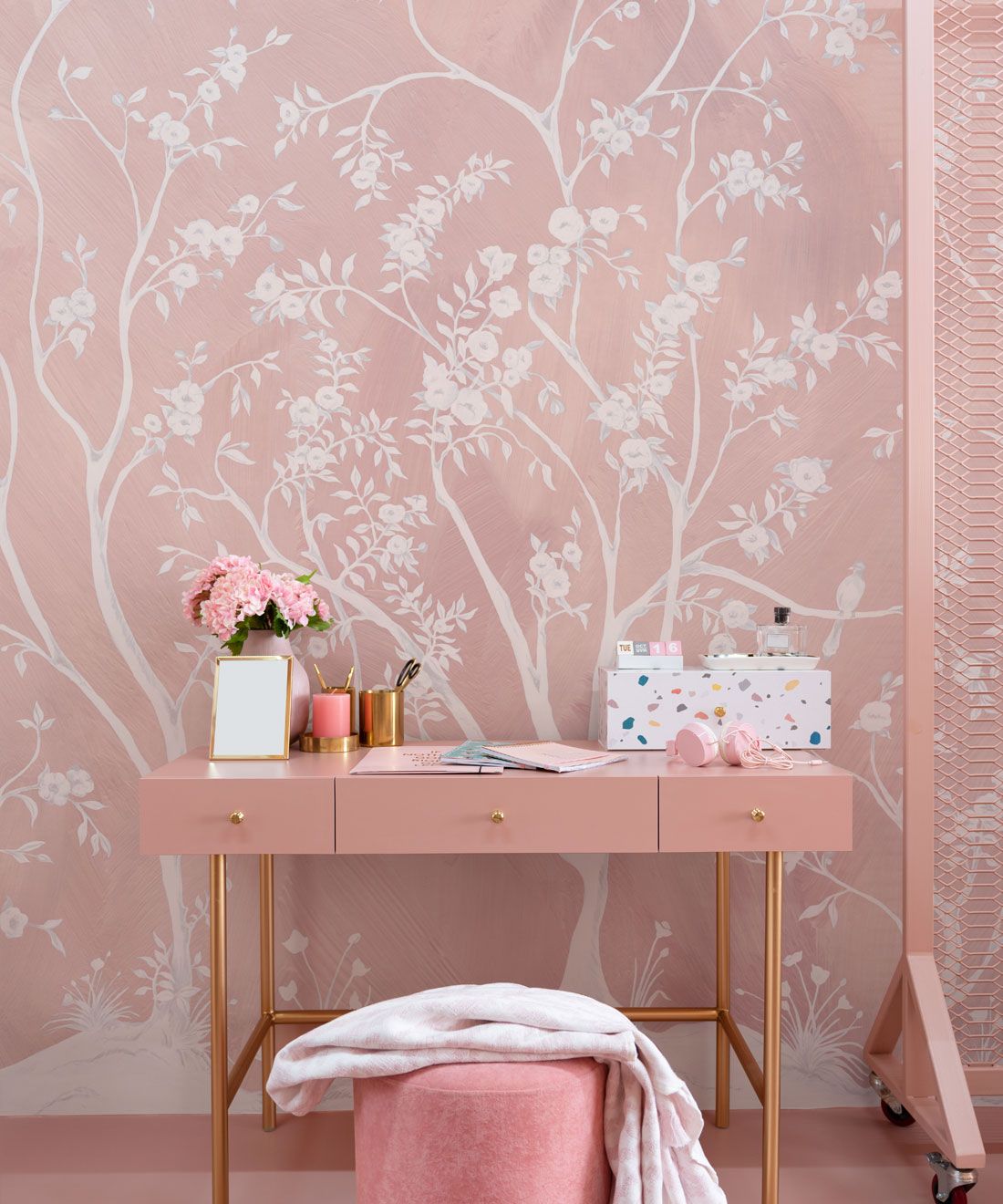 ---
Magenta
THIS is the color we'll be seeing a lot of due to the popularity of the "Barbiecore" trend in interiors.
Magenta is a vibrant and eye-catching color that can add boldness and a sense of fun to any space. Whether you're looking to create an accent wall or completely revamp a room, magenta wallpaper will have you living your best Barbie life. It brings a sense of energy and excitement into your home, while also creating a modern and stylish look.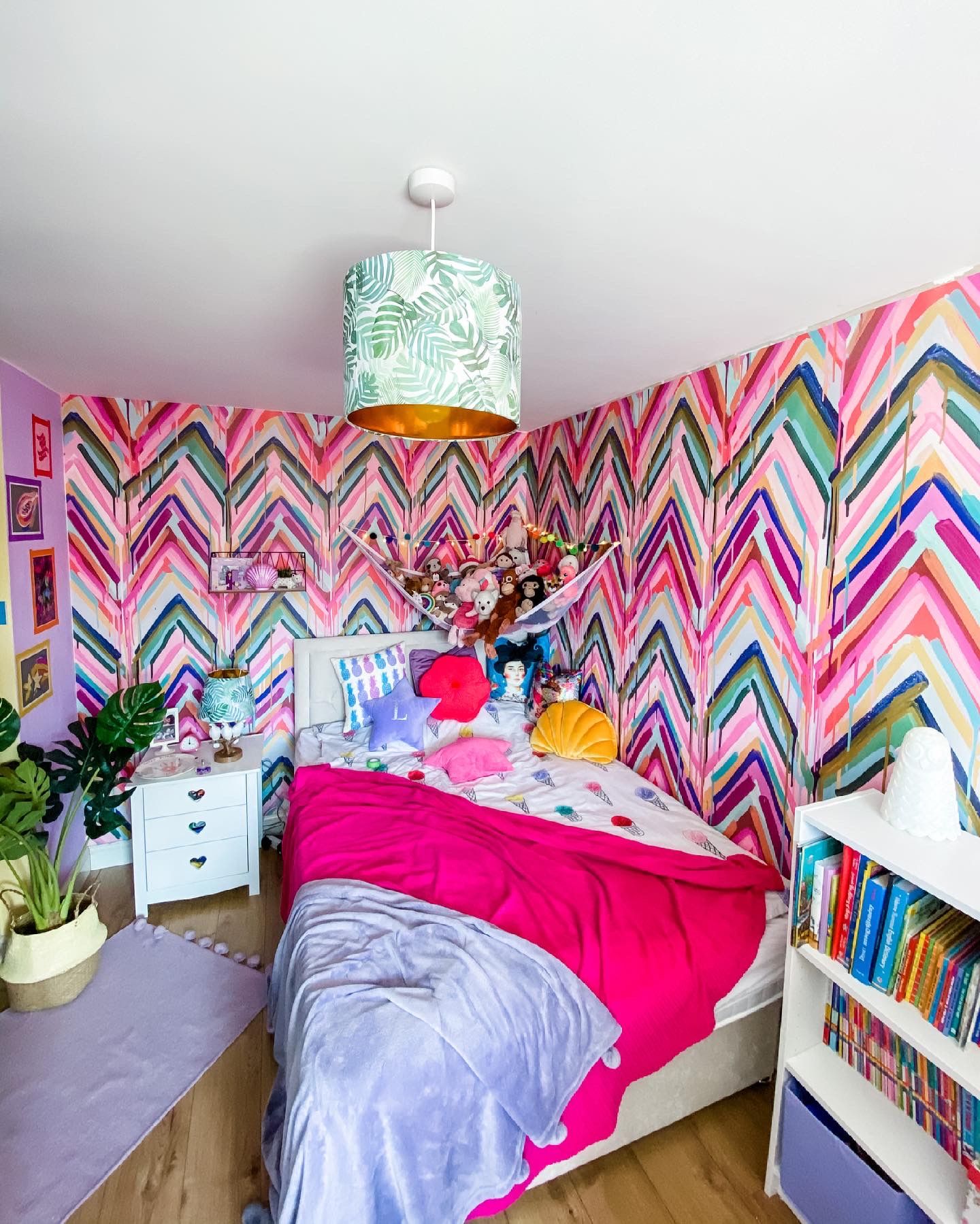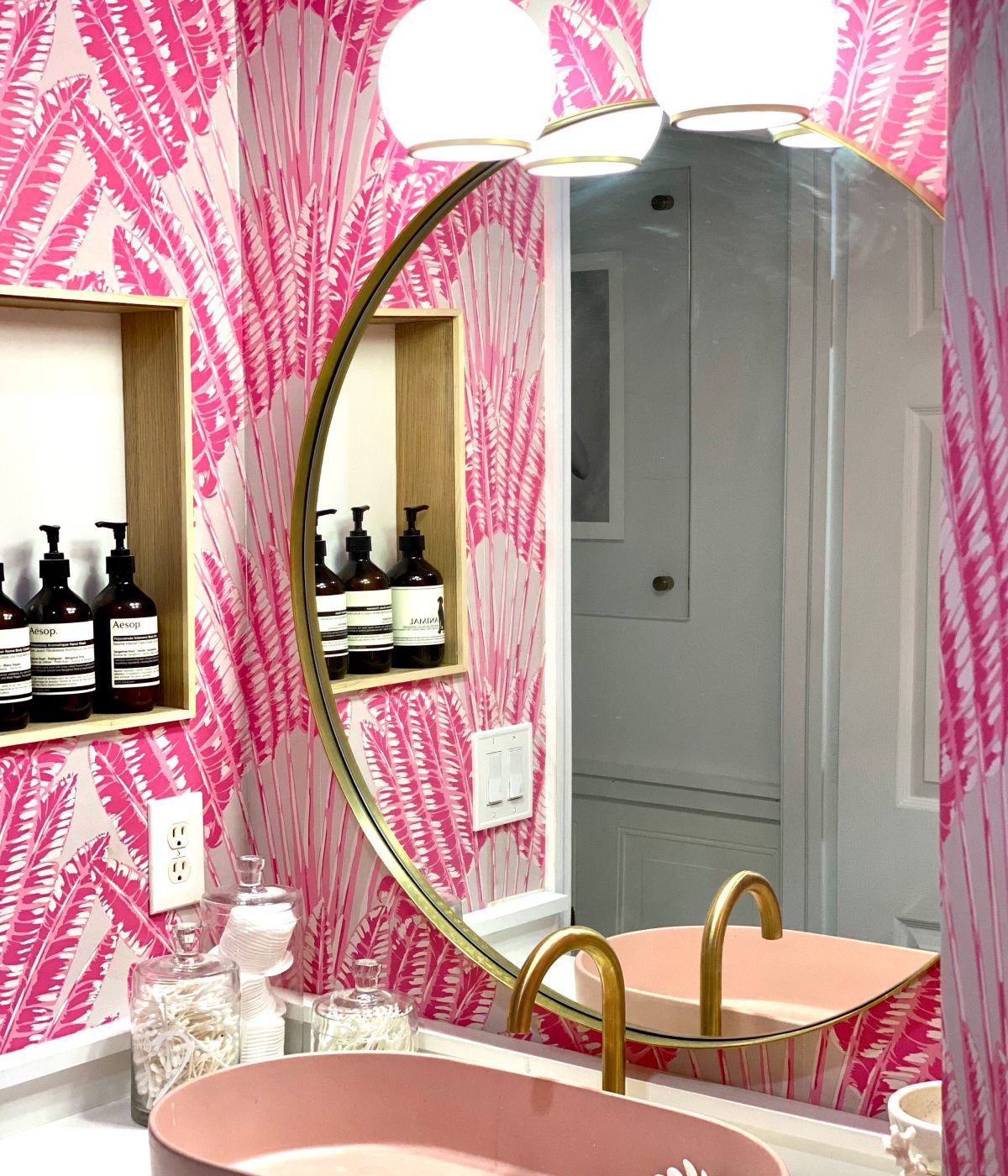 The image above shows how Milton & King customer turned interior designer Peta Mathews (@petanyc) wanted to bring some life, color and fun to her Naples, Florida home by installing the Feather Palm design in Pink Breeze. 
---
Peachy Pinks
Peachy pinks effortlessly add a subtle touch of femininity to any room. This soft and warm shade of pink can fit either traditional or modern spaces. It establishes a peaceful ambiance in living rooms or bedrooms. When paired with neutral colors like beige, cream, light gray or even a minty green like the image below, it exudes sophistication and elegance. If you don't want to overpower the room, consider using peachy pink wallpaper on an accent wall to make a subtle statement.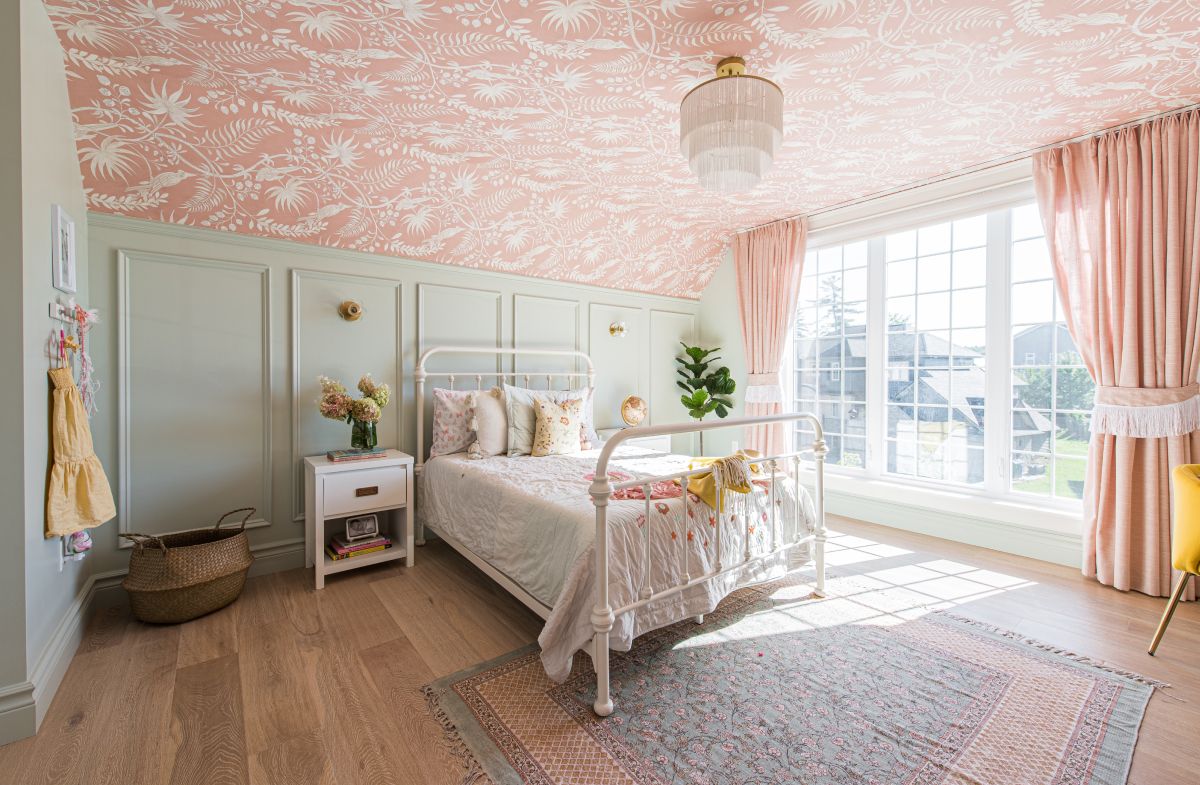 ---
Pattern & Place for Pink Wallpaper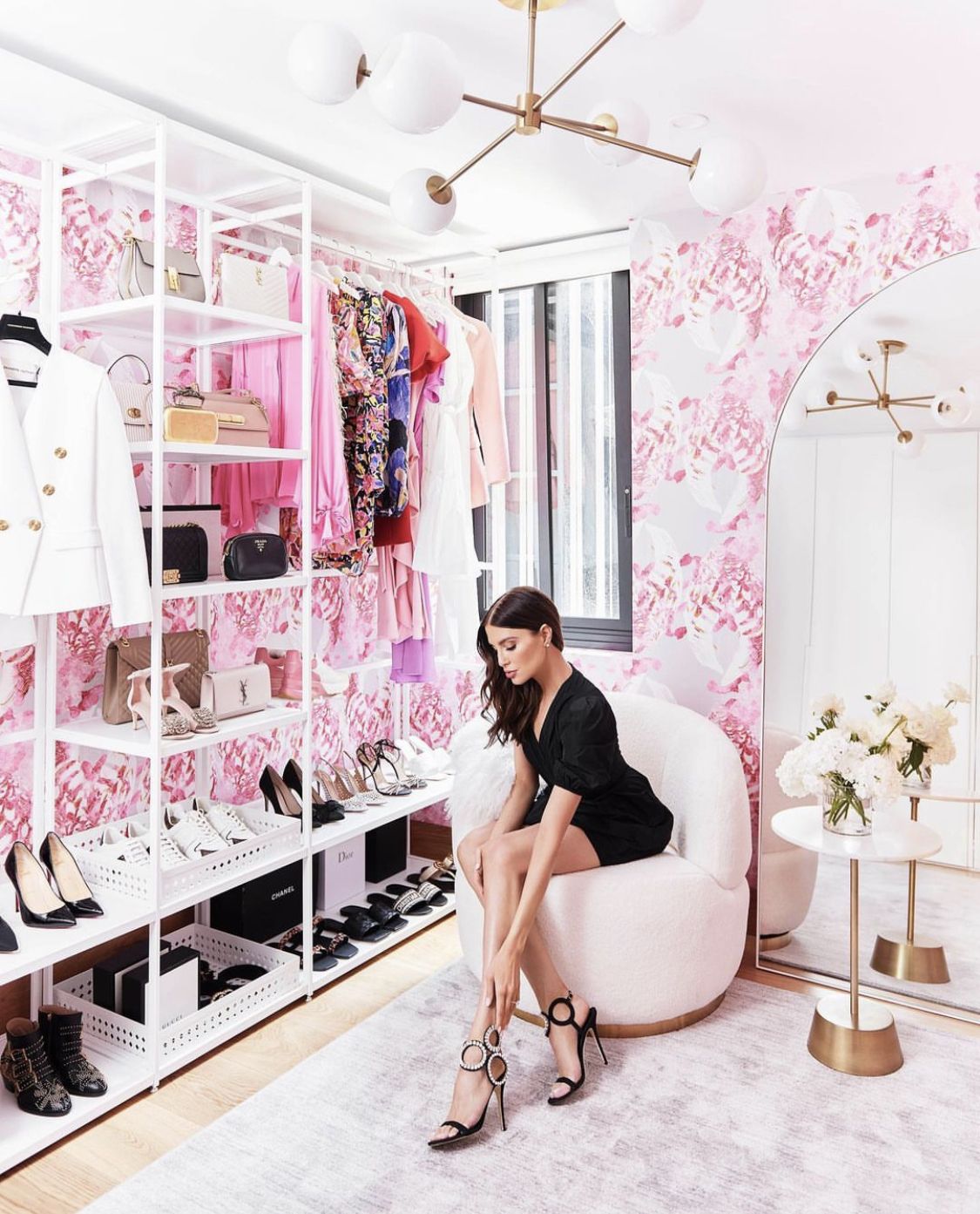 Various patterns in pink wallpaper can accomplish different results for different rooms. An abstract pink design can offer a touch of femininity without being too obvious while a geometric pink design, like Mel's Buffalo Check (pictured below), can offer a feminine feel with more structure and symmetry.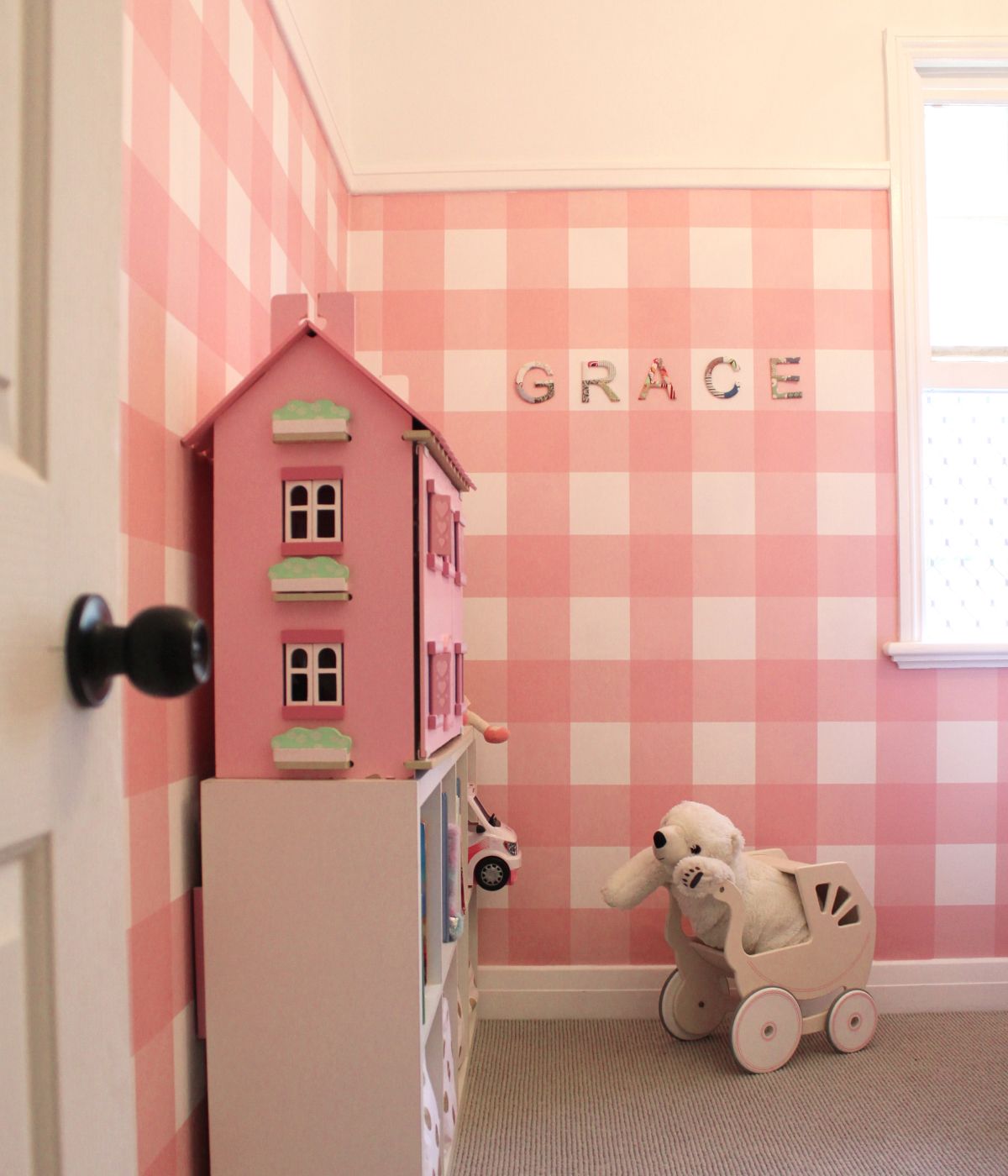 Nurseries are popular areas for pink wallpaper because it brings sweetness and charm into the space, creating a cozy and inviting environment for your baby. Pink floral wallpapers offer a touch of innocence and whimsy. A perfect example of this is the use of Baby Bloom used by Robyn Meacham (pictured below), surrounding her little one in the softness of the calming peach hue.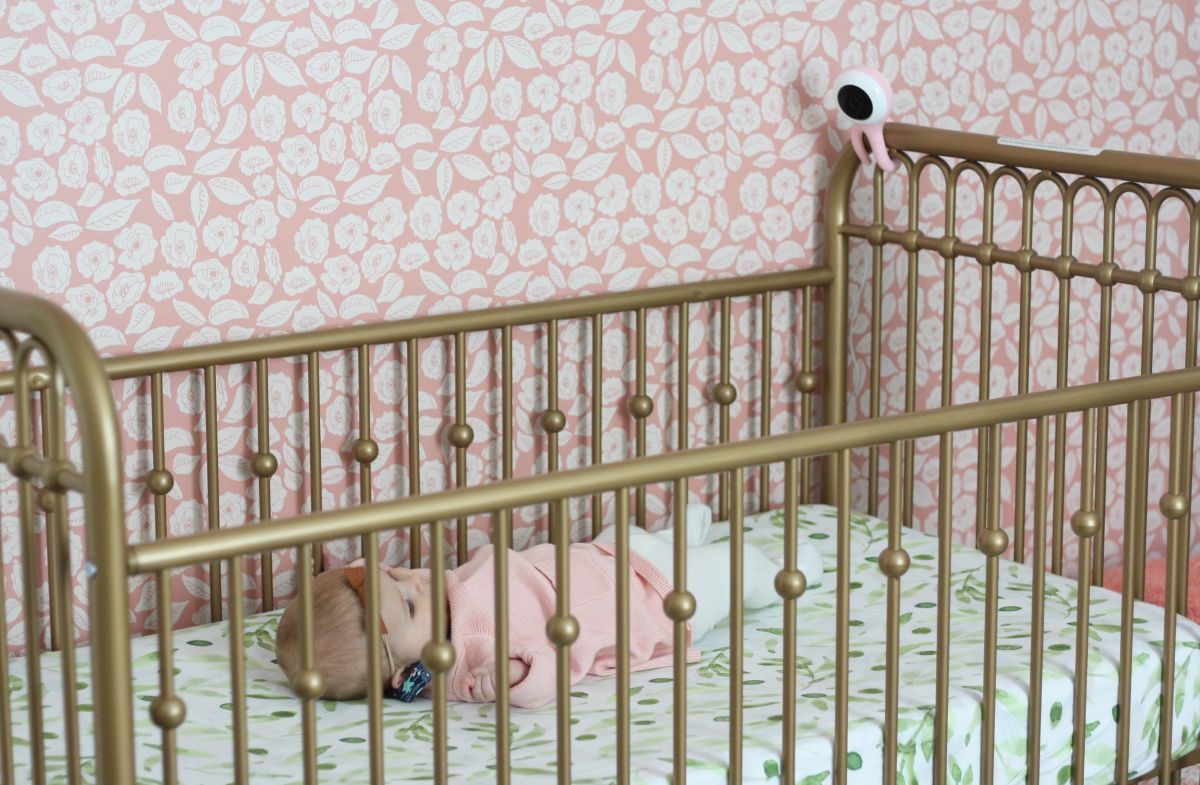 Alternatively, a fun pink patterned wallpaper like Happy Like A Holiday in a kids room can make the space feel happy, lively and fun. You may be a lover of all things pink, but keep in mind both the pattern and the place. Keeping it calm in the nursery and fun in the big kids room can not only appeal to your sense of style, but also your sanity.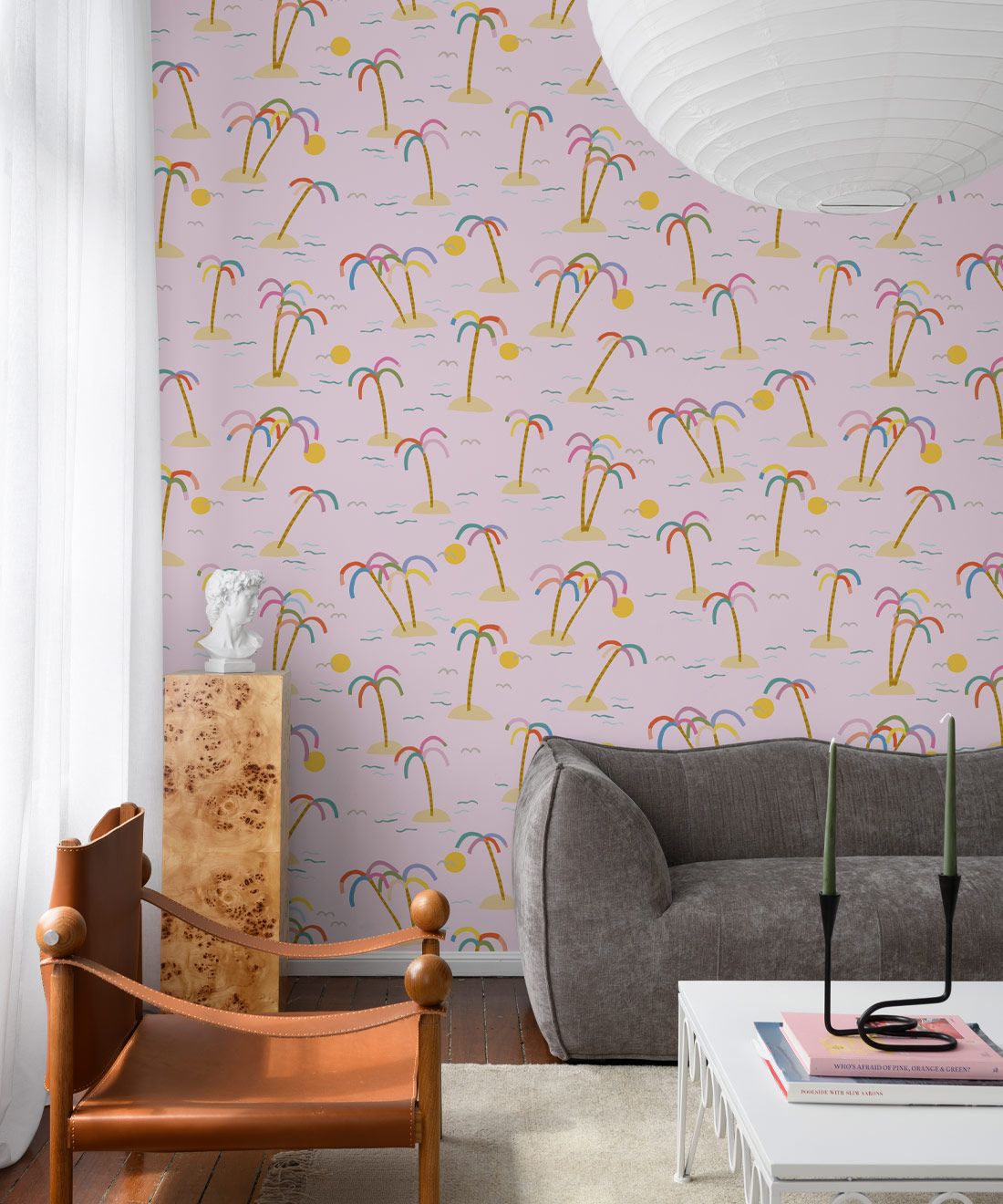 In bedrooms, you may opt for light pink shades to create a romantic and dreamy feel or darker shades to add depth and sophistication. To achieve a more mature look, consider pairing pink wallpaper with neutral or pastel-colored furniture and accessories that complement the overall color scheme of the room.
---
Each shade and pattern of pink wallpaper brings its own unique charm to a room. Whether you want pink wallpaper in your living room, bedroom, or nursery, there are endless possibilities to create a stunning and unforgettable look.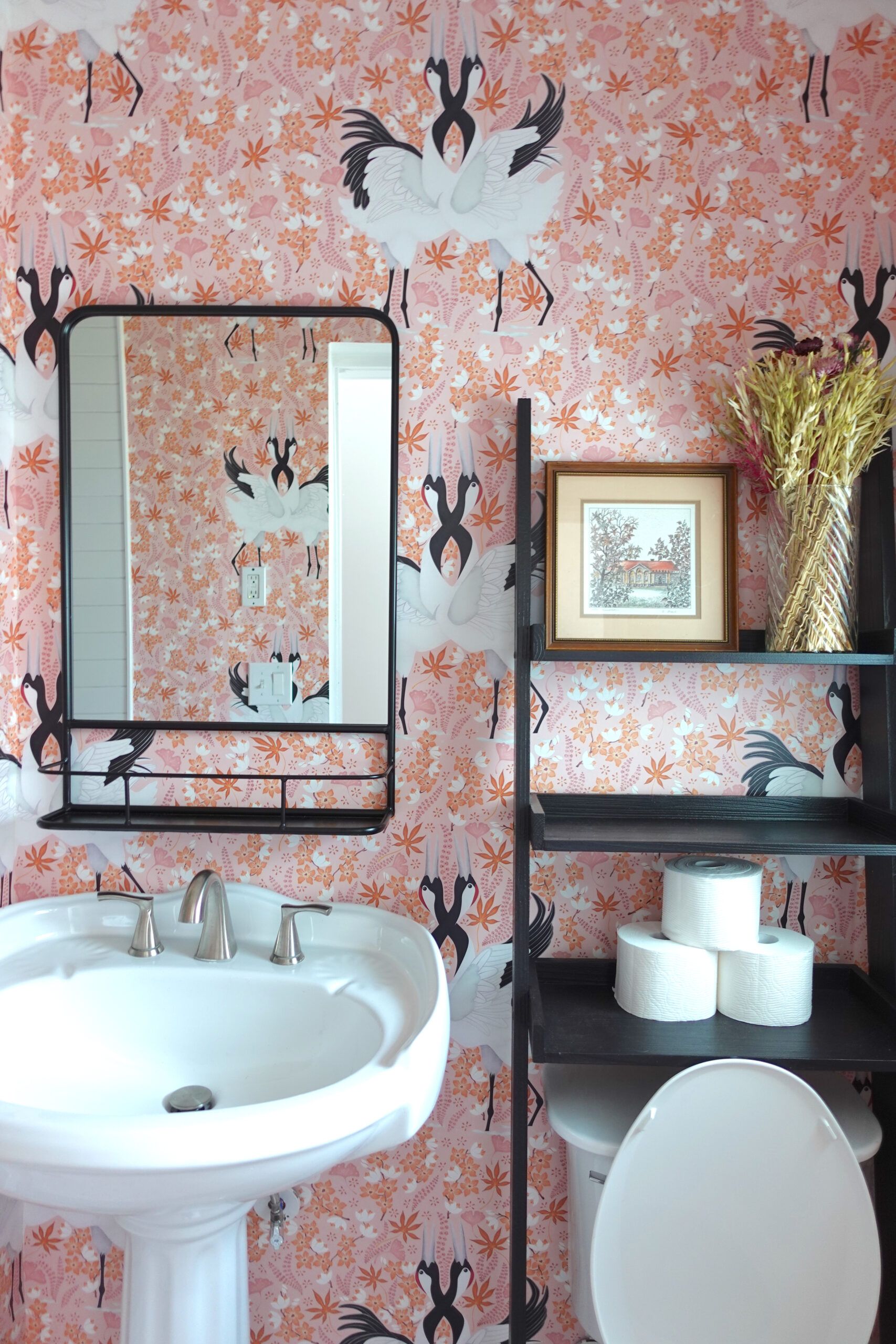 ---
---