Wallpaper Trends For 2023
As we wrap up 2022 and look to the coming year, we find it fun to try and see where things might be headed. Using Color of The Year selections, predictions from interior designers along with the popularity of our own patterns and styles, let's take a dive into our predictions in Wallpaper Trends For 2023.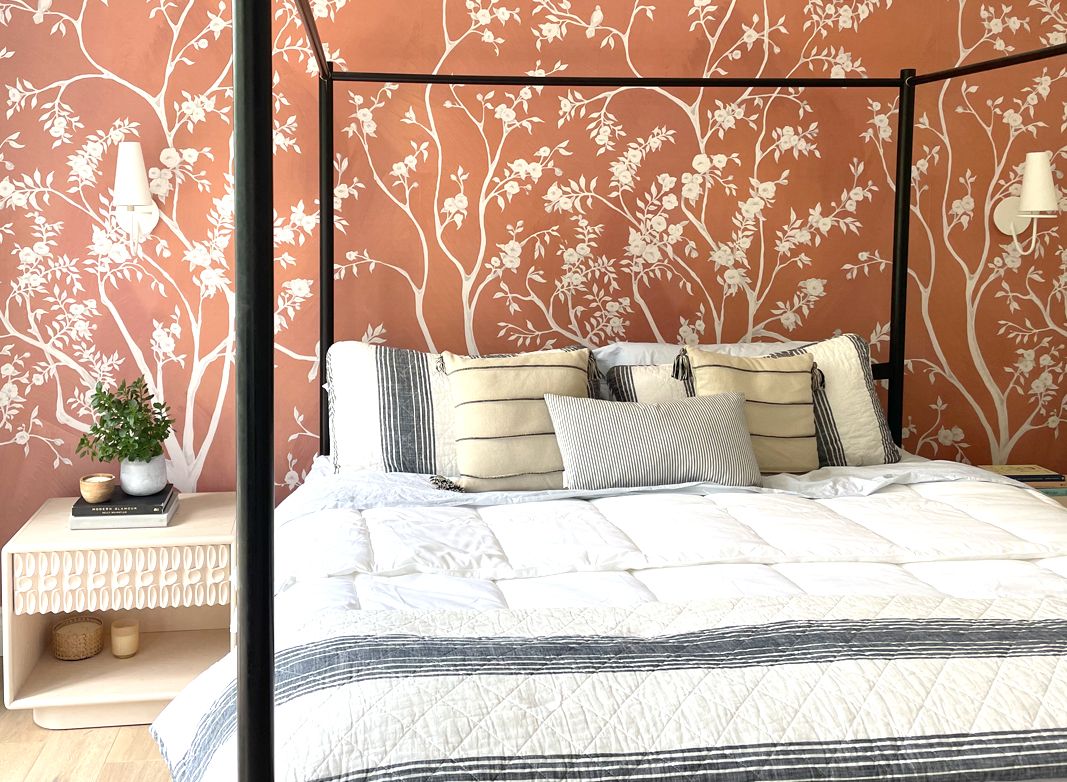 ---
COLORS
First we'll take a look at the color trends we might see for wallpaper in 2023. Pantone has put out a trio of colors it expects to be the go-to color palette from all things to fashion and home for 2023. One of those colors that is in keeping with other trends is called Mocha Mousse, a sweet milk chocolate brown that provides comfort and calm.  Likewise, The popular paint brand Sherwin Williams has their own color of the year for 2023, Redend Point (SW 9081). From the Sherwin Williams site, they explain "Minimal yet cozy, this color creates a comforting backdrop for the everyday moments that matter." It's an earthy color that we can see pairing well with sandy and terracotta wallpapers.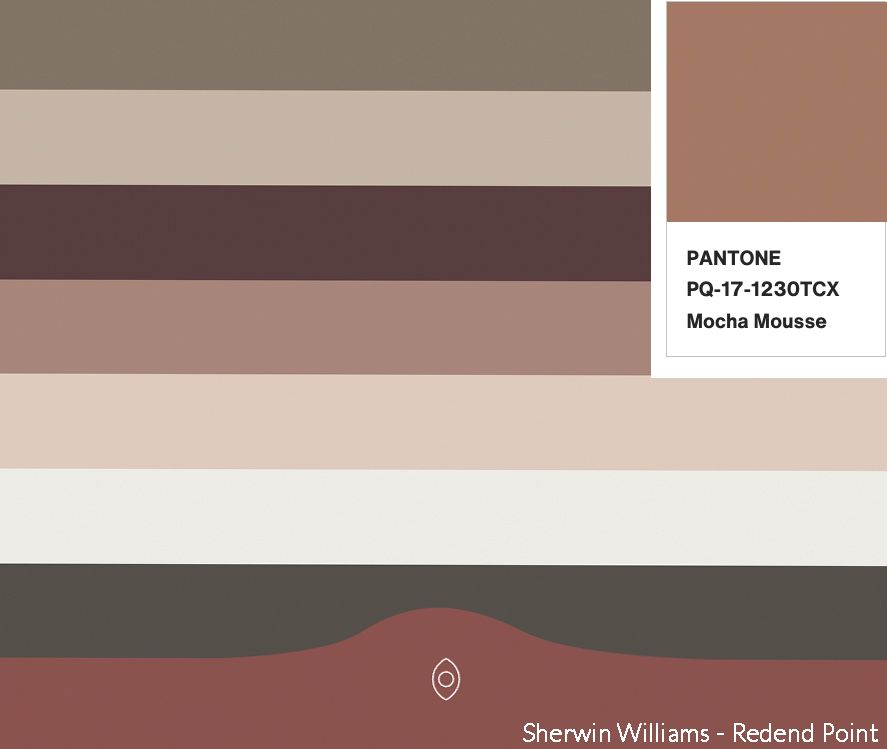 ---
MURALS
We are seeing a gravitation toward large image and mural type wallpaper designs. We expect to see even more of this wallpaper trend in 2023. Creating entire landscapes allows someone to build all encompassing spaces that whisk you away into new worlds. Whether it is a Tuscan countryside, an African jungle or Indian tropic, mural designs are growing more and more popular. Check out some of these breath-taking wallpapers.
---
BOLD WALLPAPERS
We live in a social media world and what gets the most attention are things that stand out from the crowd. It's no surprise that with the rise of platforms like Instagram, bold, maximalist and colorful wallpaper designs that catch the eye and stop you from scrolling are growing in popularity. However, it's not all about your phone. These designs really do transform spaces and delight home decorators everywhere. The impact is even greater in real life than it is on your hand-held device. I don't think we're going to be seeing any signs of slowing for this wallpaper trend in 2023.
---
CHINOISERIE WALLPAPERS
We've been seeing a growing popularity in chinoiserie designs and we're not alone. Home Beautiful Magazine just released their November issue where they project this to be a major trend in the coming year. Chinoiserie wallpapers are classic designs that stand the test of time. Their elegance is a gorgeous addition to any space.
---
GRADIENT WALLPAPERS
Gradient Wallpapers will be popular for those that like more abstract or muted designs. While they tend to be minimal, the gradients offer an intriguing visual texture that can help to enhance the dimensions of a space.
---
WAVE WALLPAPERS
People have always been drawn to the ocean and other bodies of water. Is it the power of the element or the calm we associate with the deep? We've been slowly seeing a rise in wallpaper designs that feature water, waves and all things nautical.
Wallpaper Trends For 2023 include earthy tones that range from terracottas to chocolate browns. They include bold outrageous prints and classic chinoiserie designs. They also range from minimal gradients to all-encompassing scene-scapes. The trends cover a lot of ground and it will be interesting to see which stand out more than others. What is most important, though, is what speaks to you. What colors and styles represent you the best? What are the elements that you think will make your home a happier place for you to live? Perhaps these trends will inspire you to try something different or provide you comfort to know that there are others out there with same tastes.
---