Wallpaper Trends for 2021
The year 2021 is full of possibilities. A tumultuous 2020 was mostly characterized by pandemic lockdowns that saw rifts in economies and social fabrics. So communities around the world are looking to get back to normal, to connect, to celebrate, to decorate. We've been researching what interior tastemakers are saying about the interior trends we might come to expect. As wallpaper continues to make a roaring comeback, we'll dive into what we can expect for wallpaper trends for 2021.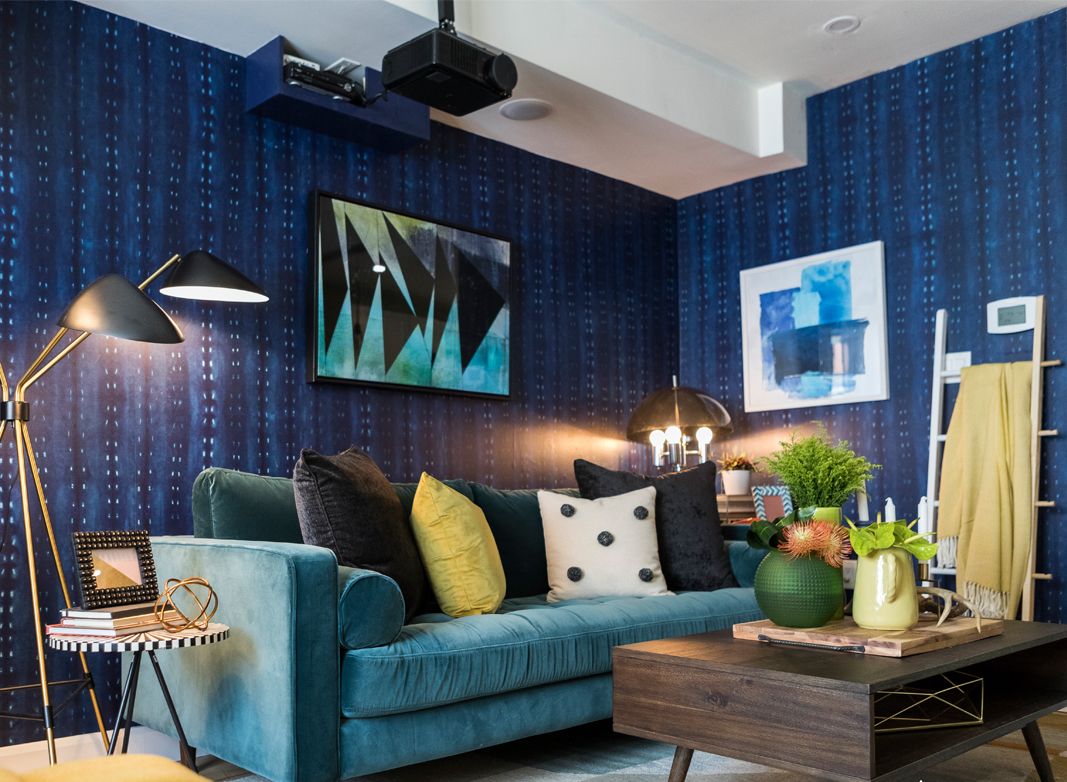 The Color Trend of 2021
When we think about wallpaper trends for 2021, we can first take a look at what the interior elite are saying about color
DEEP BLUE and NAVY BLUE will be the go-to color for interior designers in 2021 according to TrendDesignBook.com, Wallsauce.com and MilanDesignAgenda.com. Therefore, expect the 2021 wallpaper trends to follow suit with dark and navy blue wallpapers.
However, in a diversion of this opinion, but one that doesn't divert too far, Homes & Gardens predicts that OCEAN BLUE will likely to be the trend to watch. This includes blues that border on teal and aqua. Either way, expect 2021 to be a blue year for those wanting to create a sophisticated and luxurious interior.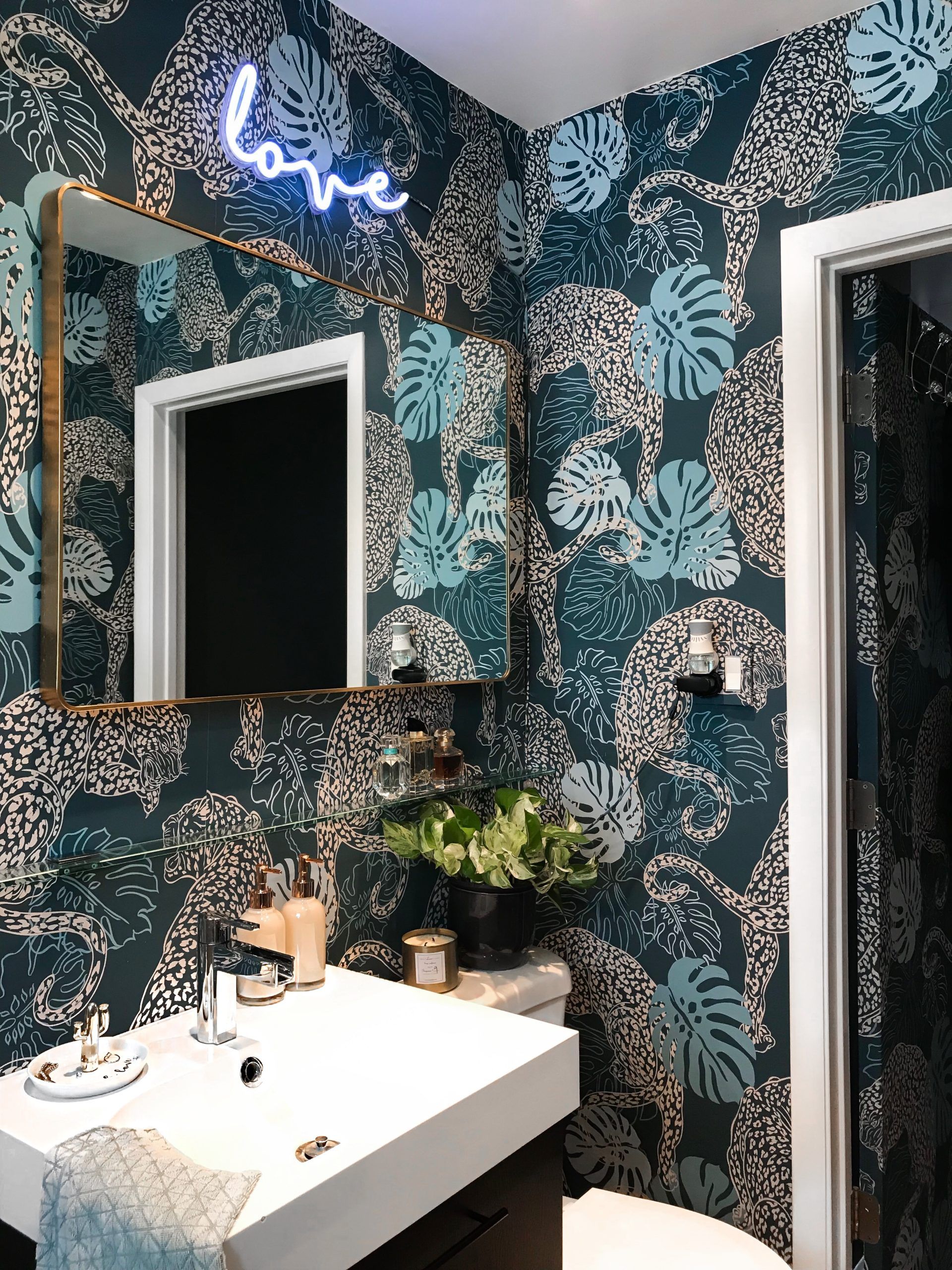 GREY colors seem to be another theme that interior designers are predicting for the new year. A compliment to a room with technology and perfect for those that love minimalism, grey is the ideal choice. Lovers of neutral interiors will find grey to be helpful in creating contemporary spaces. This brings us to styles we might expect to see when it comes to wallpaper trends for 2021.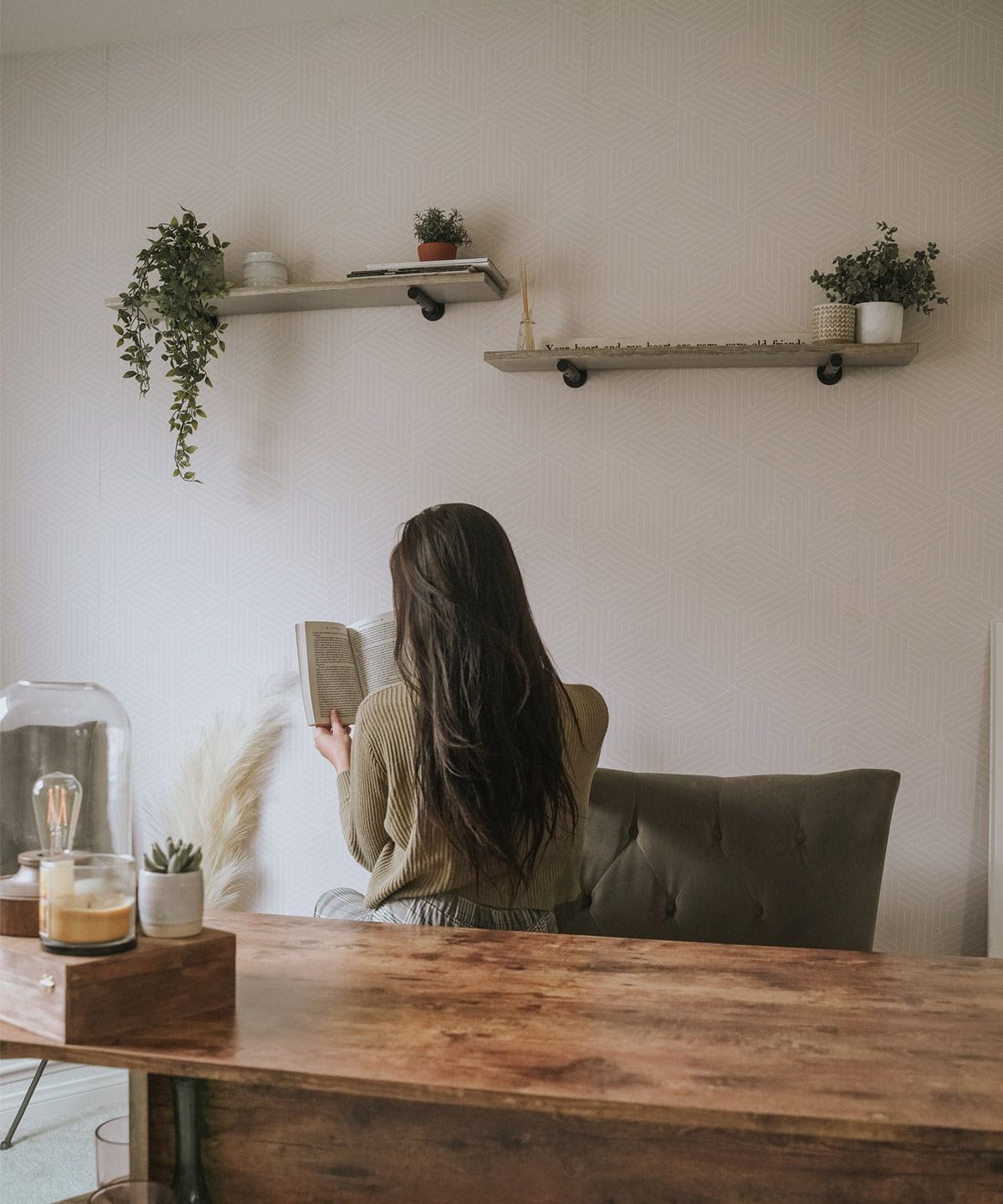 Interior Styles for 2021
There are four styles that are being discussed among interior specialists. Three out of the four are all similar and have overlapping qualities: Nordic Japanese, Industrial and Modern Rustic. How are they similar?  They all lend themselves to a minimal style that makes use of greys, beiges and other neutral tones.
NORDIC JAPANESE is a blend of styles that are minimal, open and functional. It makes use of light woods and lots of white walls. (newdecortrends.com)  So for wallpaper, look at simple white based designs perhaps with clean geometric features.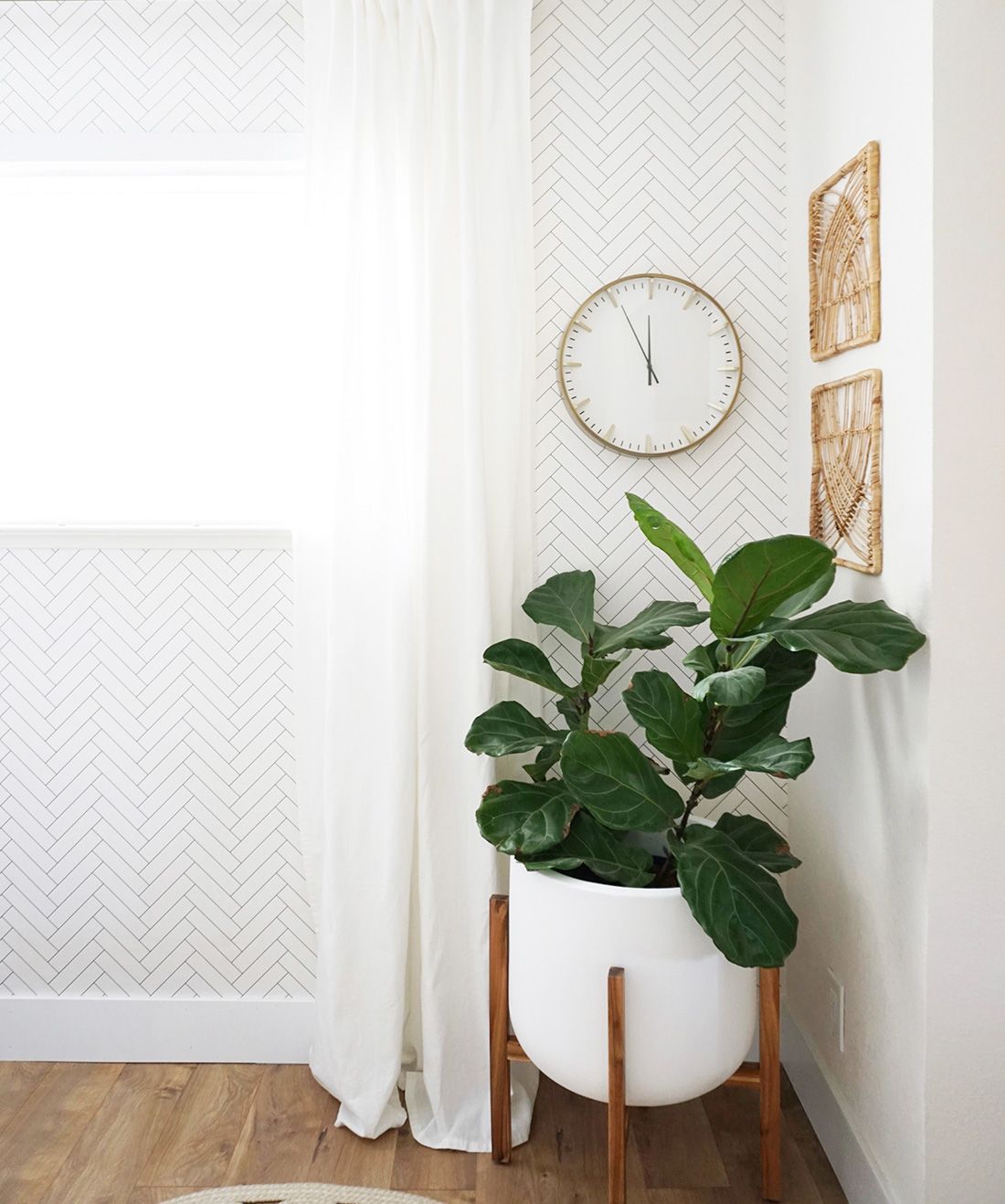 INDUSTRIAL STYLES also make use of a minimal style but features elements like bricks, concrete and metal.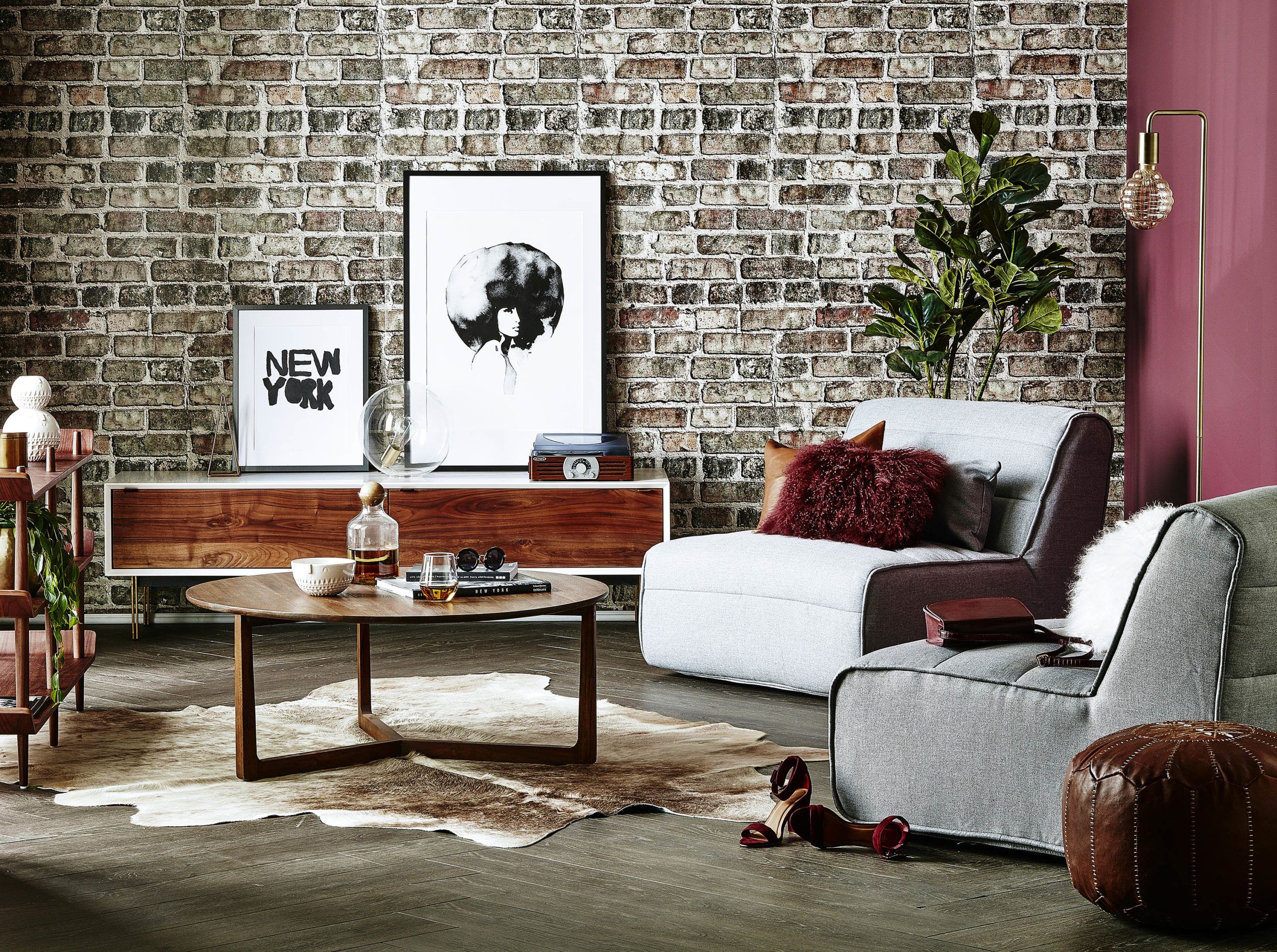 MODERN RUSTIC STYLE is another blend that uses natural elements in a contemporary environment. Mixing a faux wood wallpaper in an otherwise contemporary space would be a perfect example of this pairing.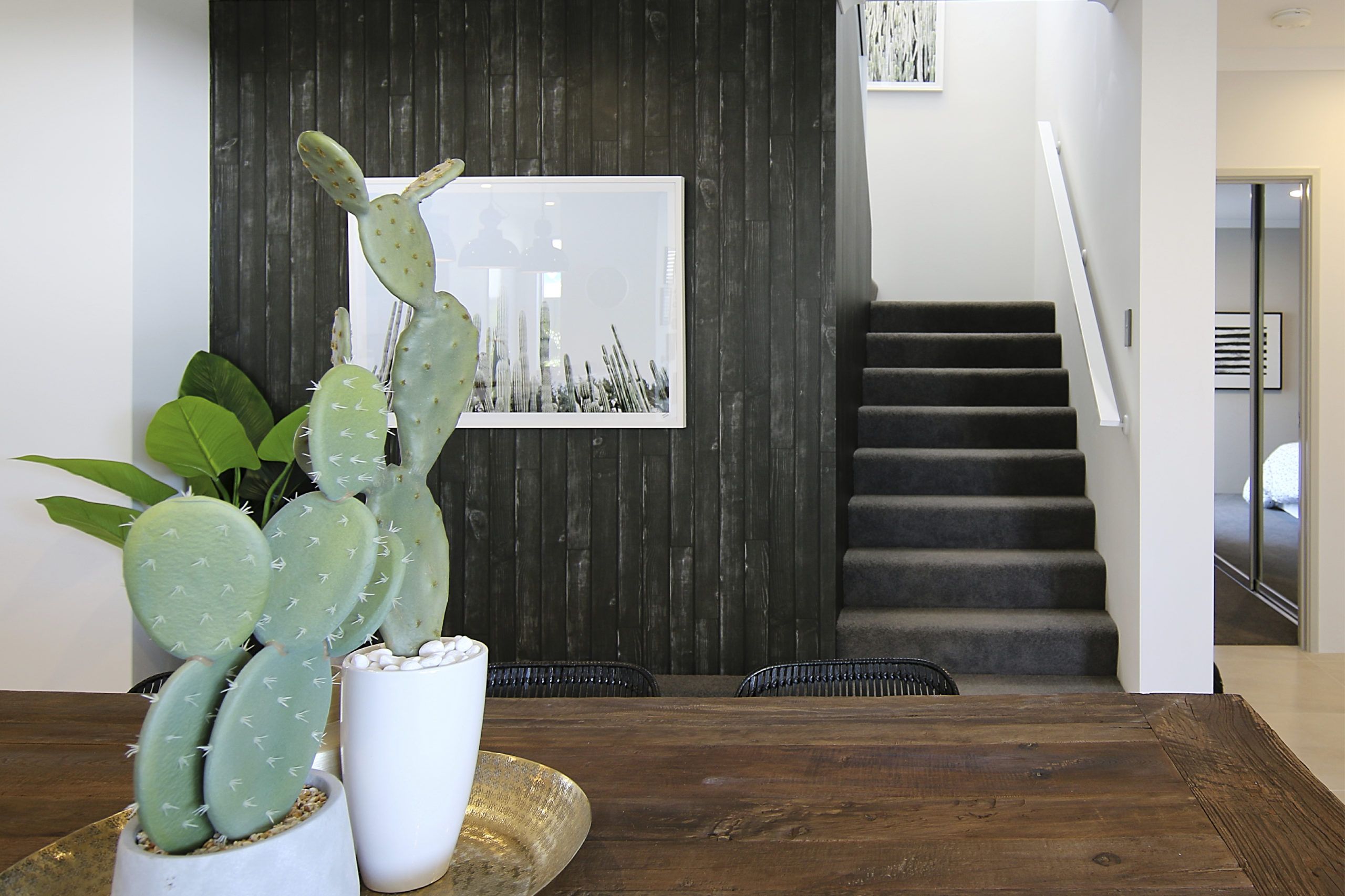 Grandmillennial Style & Happy Colors
The wallpaper design trends for 2021 have told us to watch for navy blue, ocean blue and greys. The styles have ranged from minimal to industrial. However, Lauren Li, founder of Sisällä separates herself from the pack in both style and color. She says "Interior design trends don't evolve in a bubble. They are a direct response to world events and 2020 is as they say 'unprecedented'. (homestolove.com.au) The reaction to 2020 will make way for a style called Grandmillennial. Rebelling against a look that is too modern or the white on white look, the new generation of home owners will revive traditional styles like micro floral wallpaper and chinoiserie wallpaper.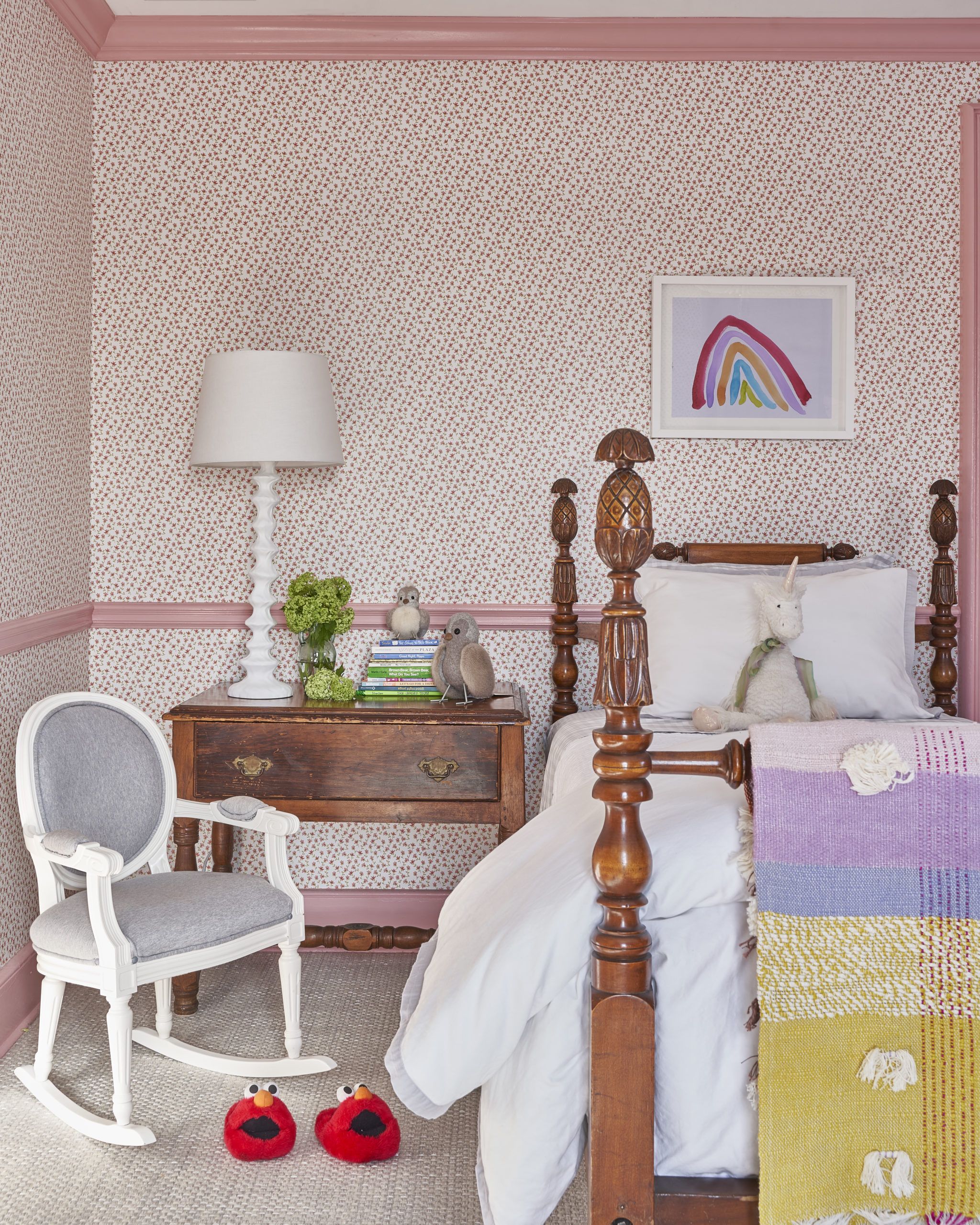 Colors will trend toward cheerful and bright colors. As the pandemic has left a bleak stain on society, people will want their homes to reflect a happy space and make use of all shades of yellow. You'll see everything from mustards, blonde, warm beige and bold yellow wallpaper choices.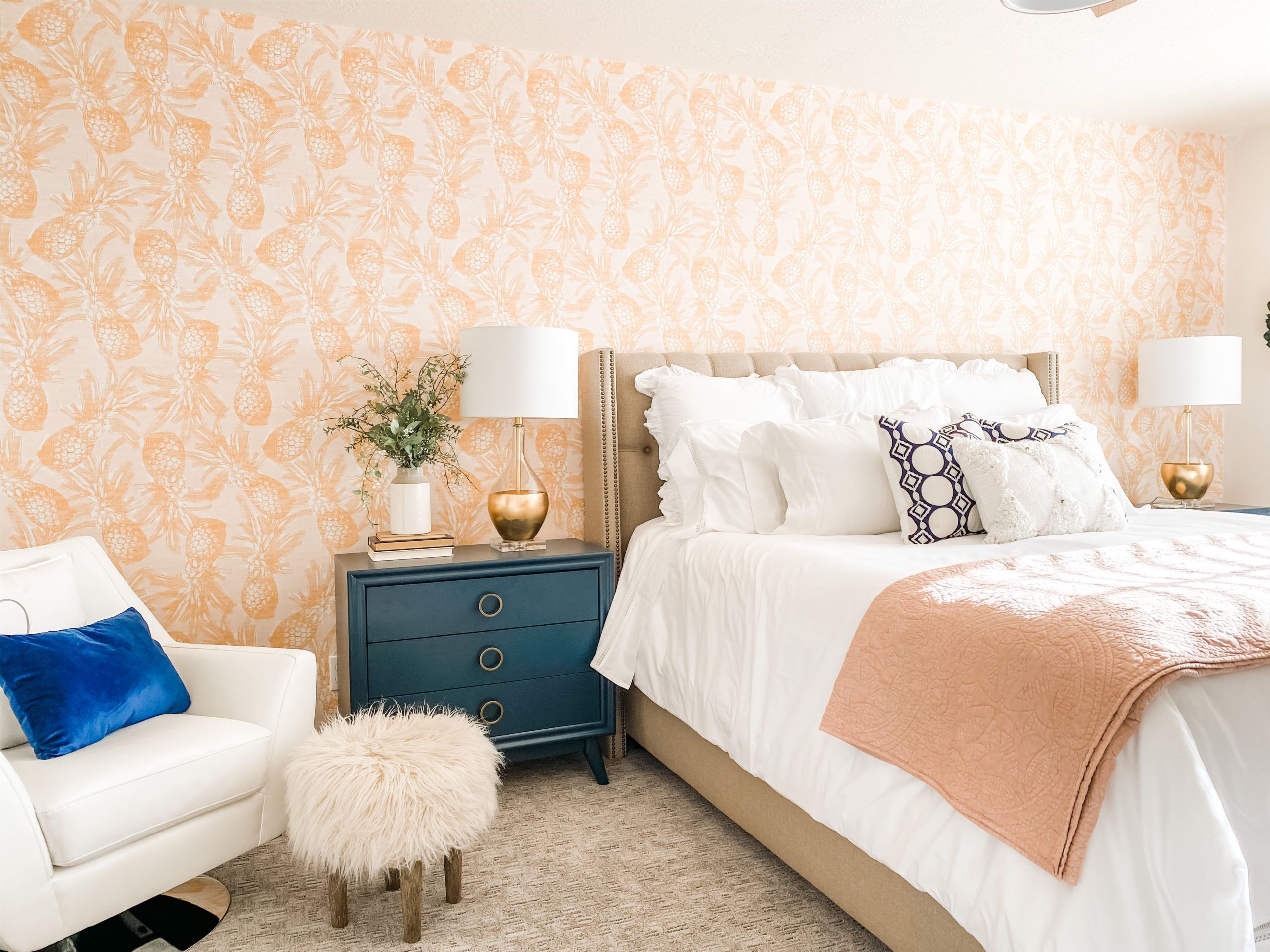 We expect to see overall design trends have an impact on wallpaper trends for 2021. Interior tastemakers will be using deep navy and ocean blues to make sophisticated spaces. Neutrals like grey will be the popular choice for those with a taste for minimalism. But the younger generation will be bringing both traditional tastes and happy colors with them into 2021 with a style called Grandmillennial. We're looking forward to all the exciting new spaces that our wallpaper will be adorning in the coming year. Let's get to decorating!
---