Wallpaper Samples: What You Need To Know
Choosing the perfect wallpaper for your home or business can be a daunting task. There are quite a few elements to consider – the color scheme, style, furniture and décor, available space, lighting. If it's your first foray into the world of wallpaper, it's very easy to get overwhelmed. With so many designs to choose from, it's important to get a true picture of what will best suit your needs. But as with most things, the best course of action is to start small. That's where wallpaper samples come in!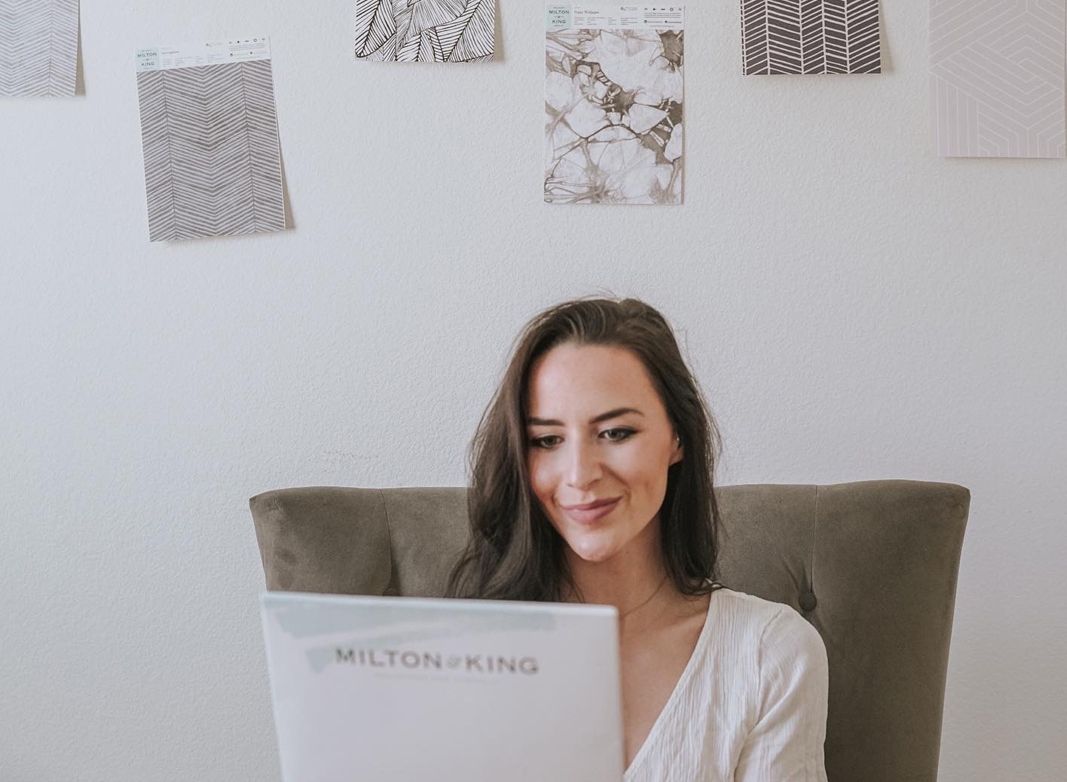 Wallpaper sample sizes can differ depending on the company. Every design featured on the Milton & King website is available in an 11″ x 8.5″ (A4) sample size. You can try as many designs as you need before committing to a full roll, two-roll-set or even a complete mural.
'But why should I order samples?' I hear you ask.
'Plenty of reasons!' I say to you.
For example: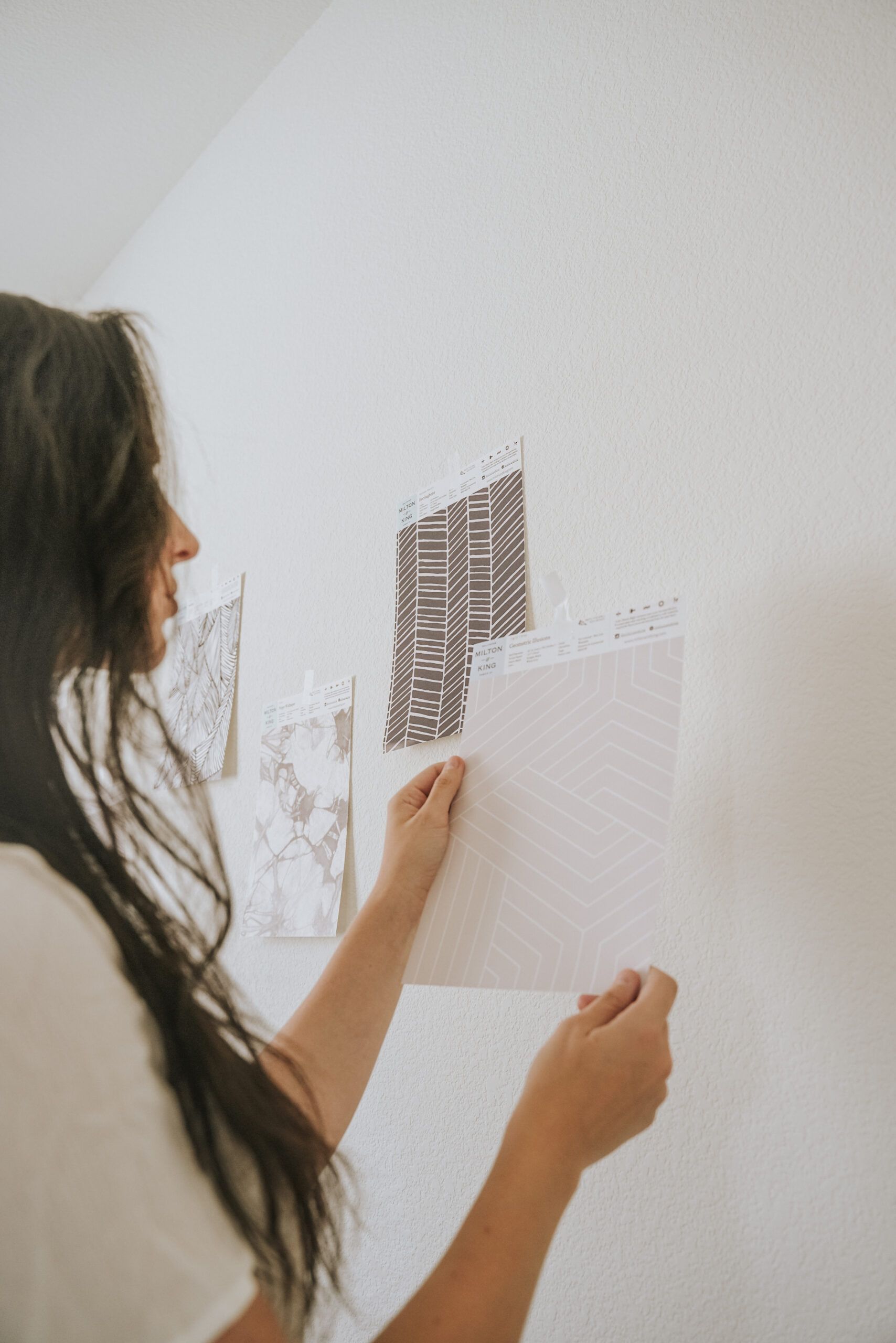 COLOR
Color is one of the biggest contributors to the wallpaper decision making process. However, the way colors appear on a screen just aren't as true to life as they could be. Different screen types, personal settings like brightness and contrast, blue light reduction and other factors can influence how a design appears on the screen. As a result, there can be subtle but significant variances between what you see and what you order  – but it doesn't have to be the end of the world.
With samples, you can compare the color of your chosen wallpaper directly with whatever features you want to highlight or compliment. Chasing a particular shade of blue to match your new duvet, but can't decide between Ultramarine or Prussian? Order samples of both and compare them directly!
Samples can be used to color-match paint for adjoining walls, fabric for upholstery*, cushions, lighting, pot plants, you name it! However you want to style your space, it's a fantastic idea to keep a sample handy, so you can be certain that what you're buying will match your new wallpaper.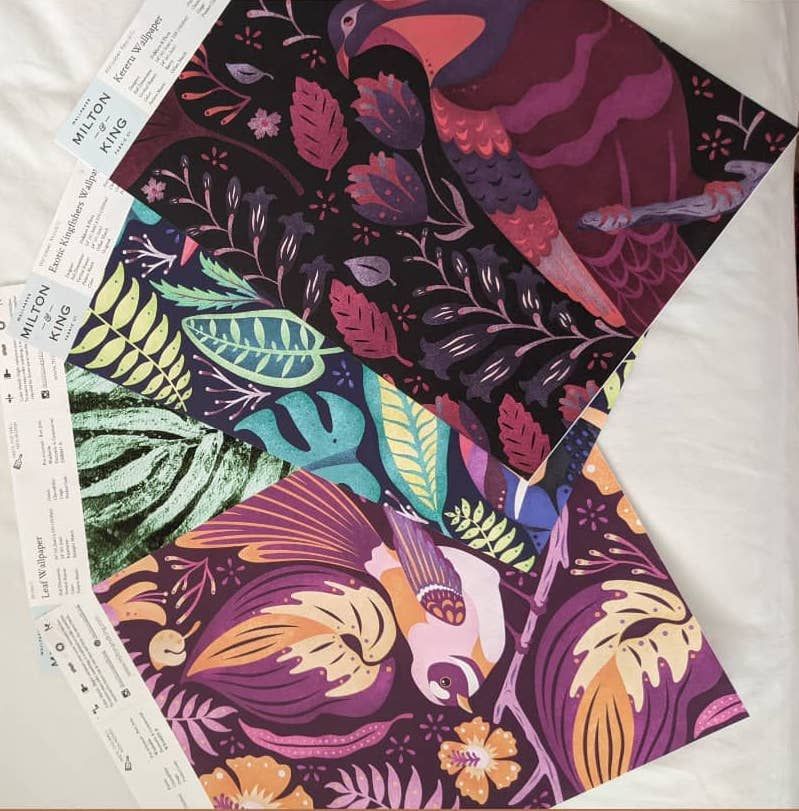 Now, of course, we have to disclose that samples, unfortunately, aren't always going to perfectly match the rolls. Most wallpaper and wallpaper samples are printed in batches. This means that a group of samples may be printed all at once, but the wallpaper rolls may not be printed until a few weeks or even months later. During the time between batches, the printers may have undergone color calibration. Color calibrations can sometimes result in slight color variations between samples and wallpaper rolls.
Here at Milton & King, all of our rolls are print-to-order, meaning that we only print the amount that you order. So there can be color calibrations between the printed sample and the printed wallpaper, hence, slight color variations. This is more noticeable with solid background tones, and less noticeable for more colorful or intricate designs. That said, any color shift will only be subtle, so you can still trust the overall tone of the color, if not the color itself.
While samples can be pretty handy, if you're chasing a precise color match, you can always trim the header from your wallpaper roll once it arrives. These colors will be an exact match to the design on your walls.
But there's more than just color to consider when it comes to samples – like we said, there's plenty of reasons.
*Psst! – did you know we sell fabric versions of some of our designs, too? You can even order fabric samples to get a real feel for the material! Fabric bases can also change the color of the design as well. So always order a fabric sample in the base you are considering.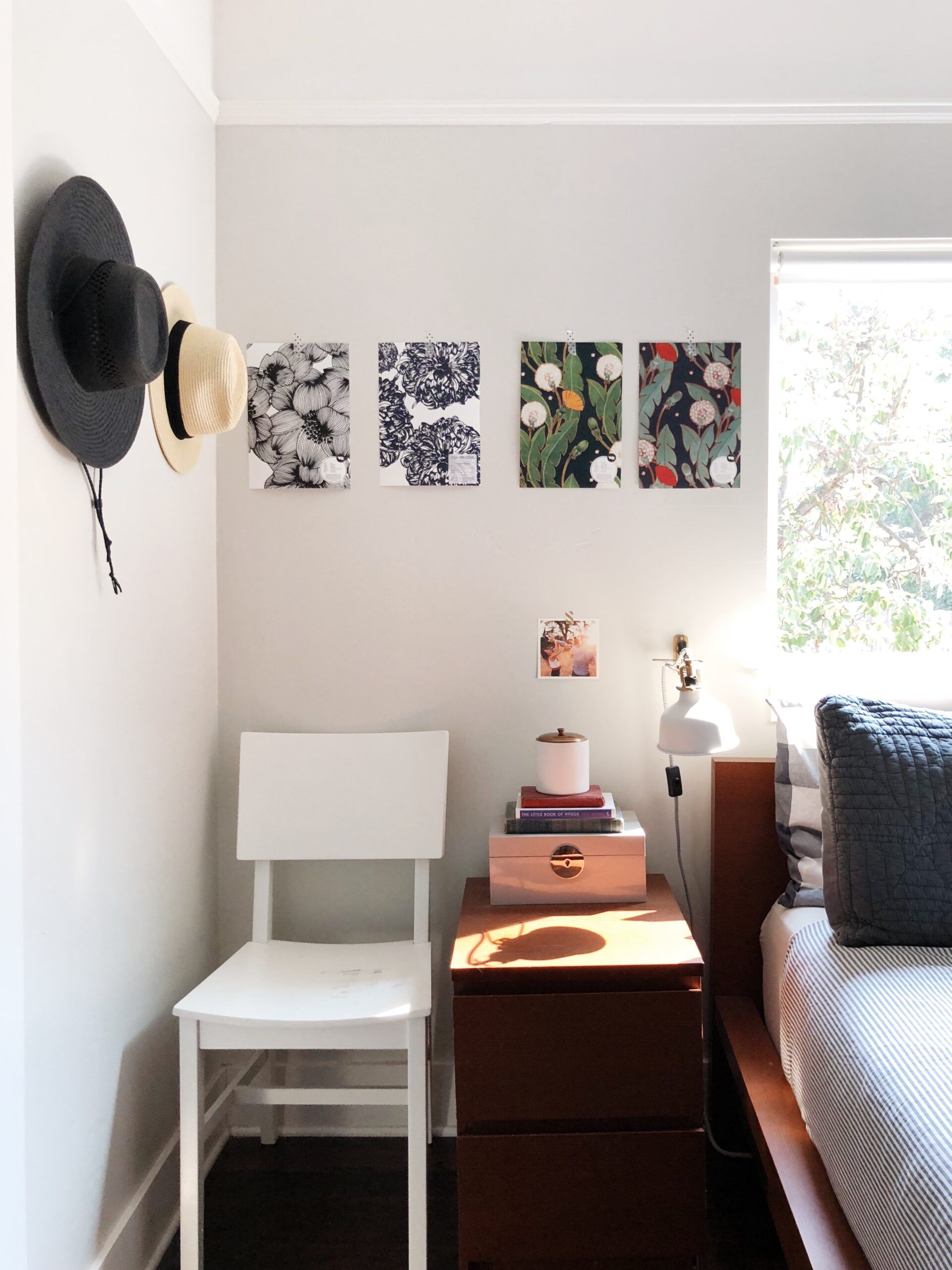 SCALE
At one stage or another in our lives, we have all asked ourselves "how big is that lion, really?" – and while the context may have varied, there's really only one way to get an answer: get up close and personal with it**!
All Milton & King samples are printed to scale, so you can see exactly how big or small each element of your chosen design is. This means that if you order samples before you settle on a roll, there won't be any surprises.
Our full-scale samples allow you to see exactly how the design will appear on your wall (or ceiling, if you feel like using the fifth wall!) at the same resolution as a full-size roll. This will give you a clear picture (pun intended) of how the design will fit into your chosen space, including relative size next to your existing furnishings.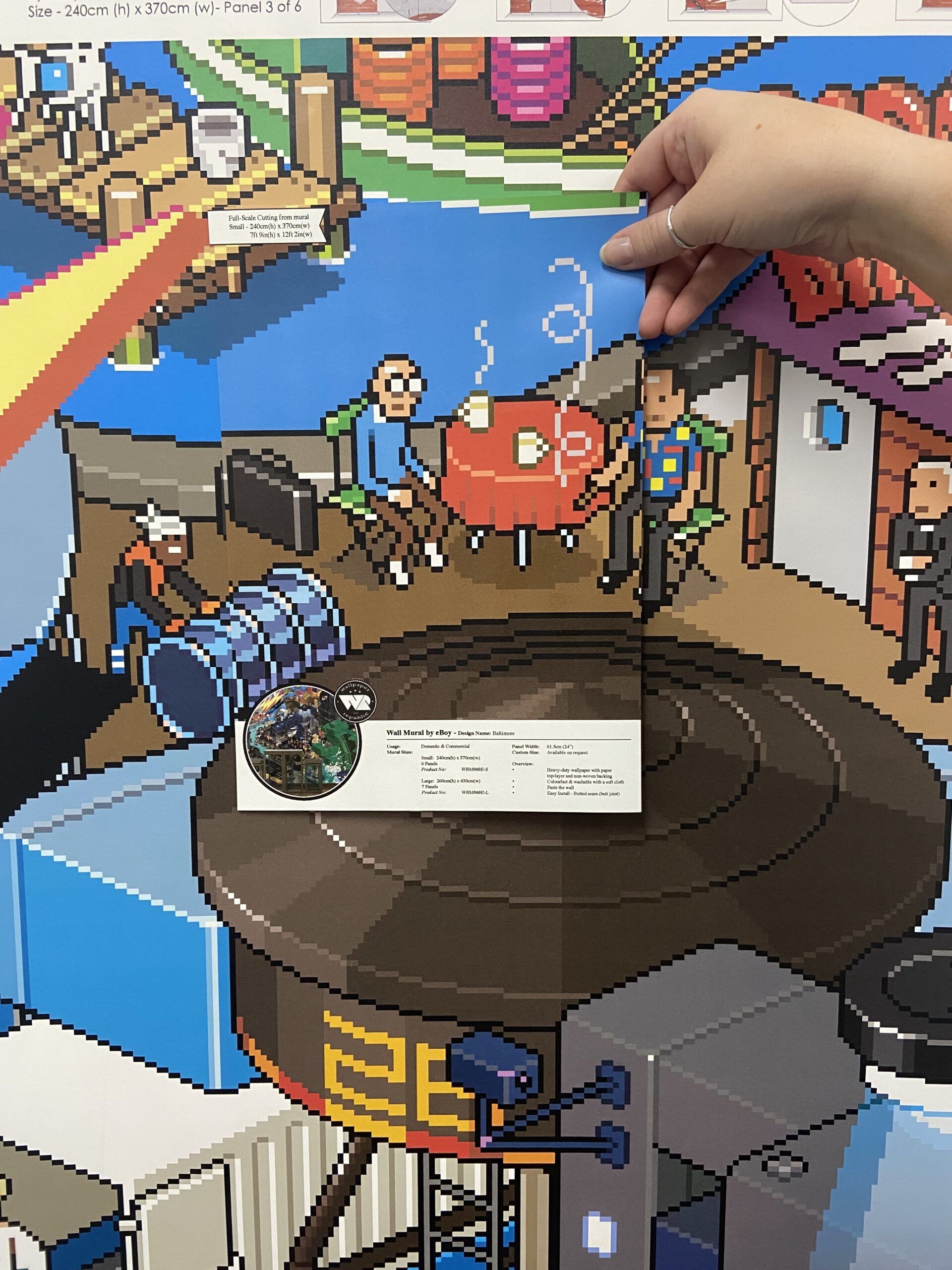 Samples can be beneficial for larger and more complex designs, like two-roll-sets and murals. They can provide a better perspective on the more intricate details that you might miss when viewing the design on a computer.
Of course, an 8.5″ x 11″ sample is only going to feature a segment of the design. This means there is a limitation to getting a wallpaper sample of a larger scale pattern. A wallpaper sample that is the size of a sheet of paper may not show you the bird or the colorful flower that's a few inches outside that area. However, it should give you a pretty clear picture of the colors you're working with and the scale of individual elements so you can make the most informed decision.
Scale-checking is also very important for small spaces, like hallways or study nooks, to make sure you're not overwhelming the area by choosing a larger-than-life design.
**Milton & King does not advise getting up close and personal with real lions.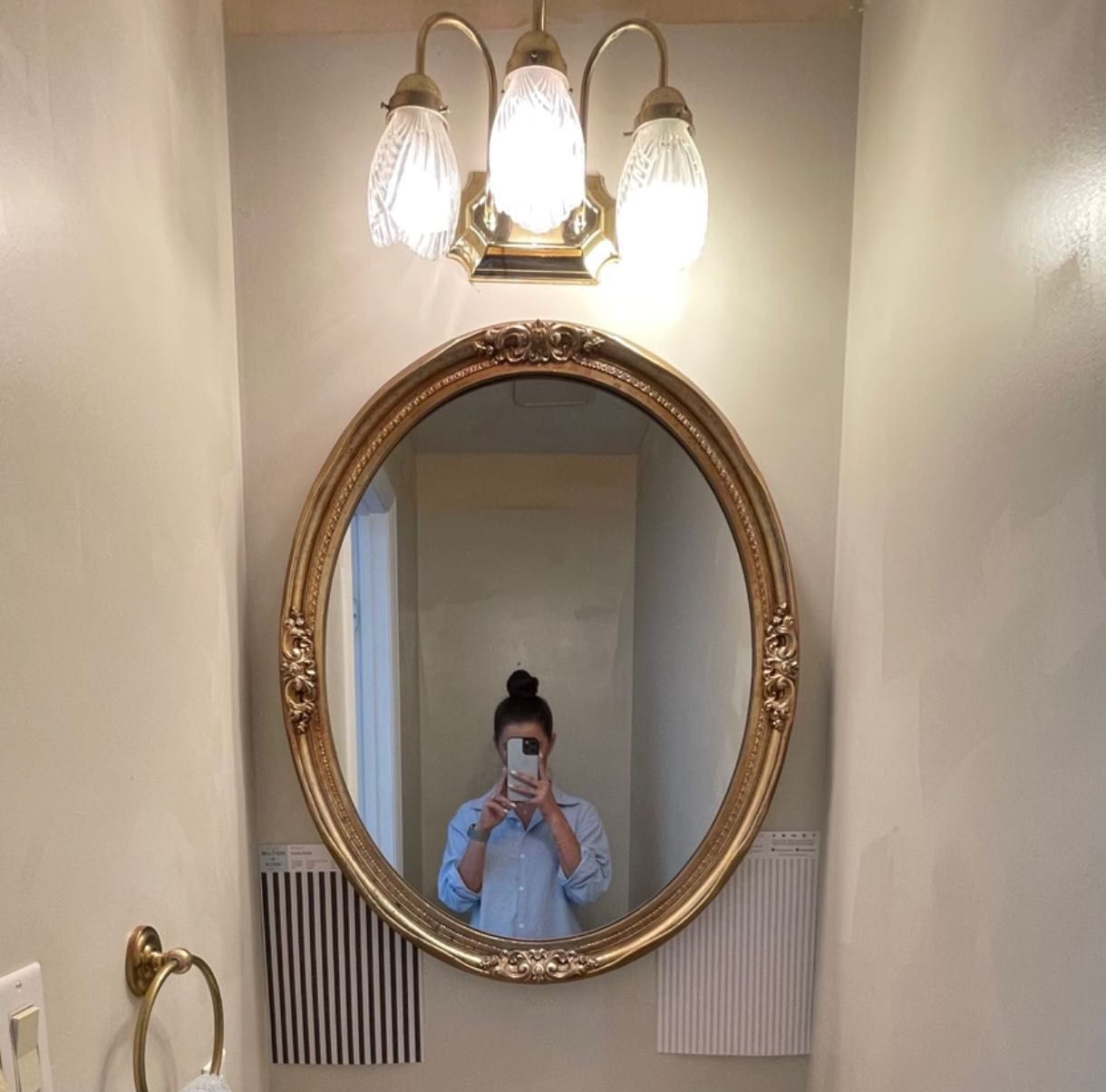 TEXTURE
 The next thing to consider is texture – but not in the way you're thinking.
All Milton & King wallpaper is printed on flat, smooth, non-woven wallpaper that is highly durable (and for those of us with messy kids or pets, washable!) It doesn't have physical texture – any texture you do see on our wallpapers is purely a part of the visual design.
This can mean great things when incorporating wallpaper in your design spaces, since texture (or the illusion of it) can add depth to the area, and completely change a room. The downside, though, is that if there's any real texture – on the wall behind the paper, that is – it can impact how the wallpaper works and how it looks.
We've already covered in a previous post whether textured walls spell the end of any wallpaper installation dreams. (Spoiler alert: they don't). But one thing you might like to do before you purchase a roll or get your hands dirty "mudding" your walls to smooth them out, is purchase a sample.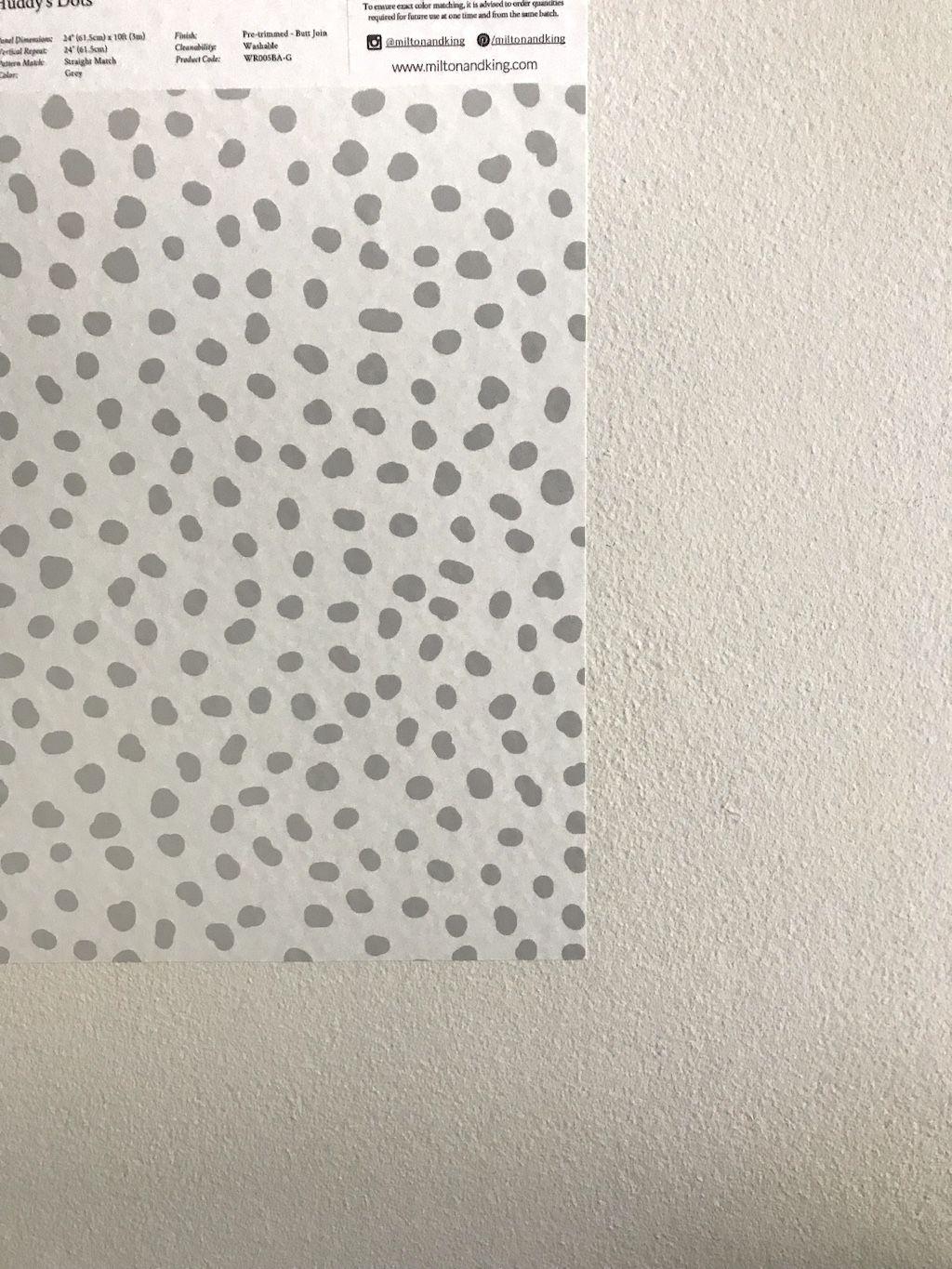 Small enough in size to be unobtrusive and easily hidden, it would be no challenge at all for even the most inexperienced decorator to apply a wallpaper sample to a discreet patch of wall to see exactly how it appears over any given surface. This will help you determine whether your chosen pattern is adversely impacted (or perhaps enhanced!) by the texture of the wall beneath it, and whether you need to undergo further preparations before you get a full roll installed.
You're not going to know exactly how the wallpaper looks on your wall until you've put it there, but nobody wants to go through the hassle of decorating an entire wall just to decide they don't like the look of the surface underneath – save yourself a lot of time by testing it out with a sample first!
And that's just the tip of the sample iceberg!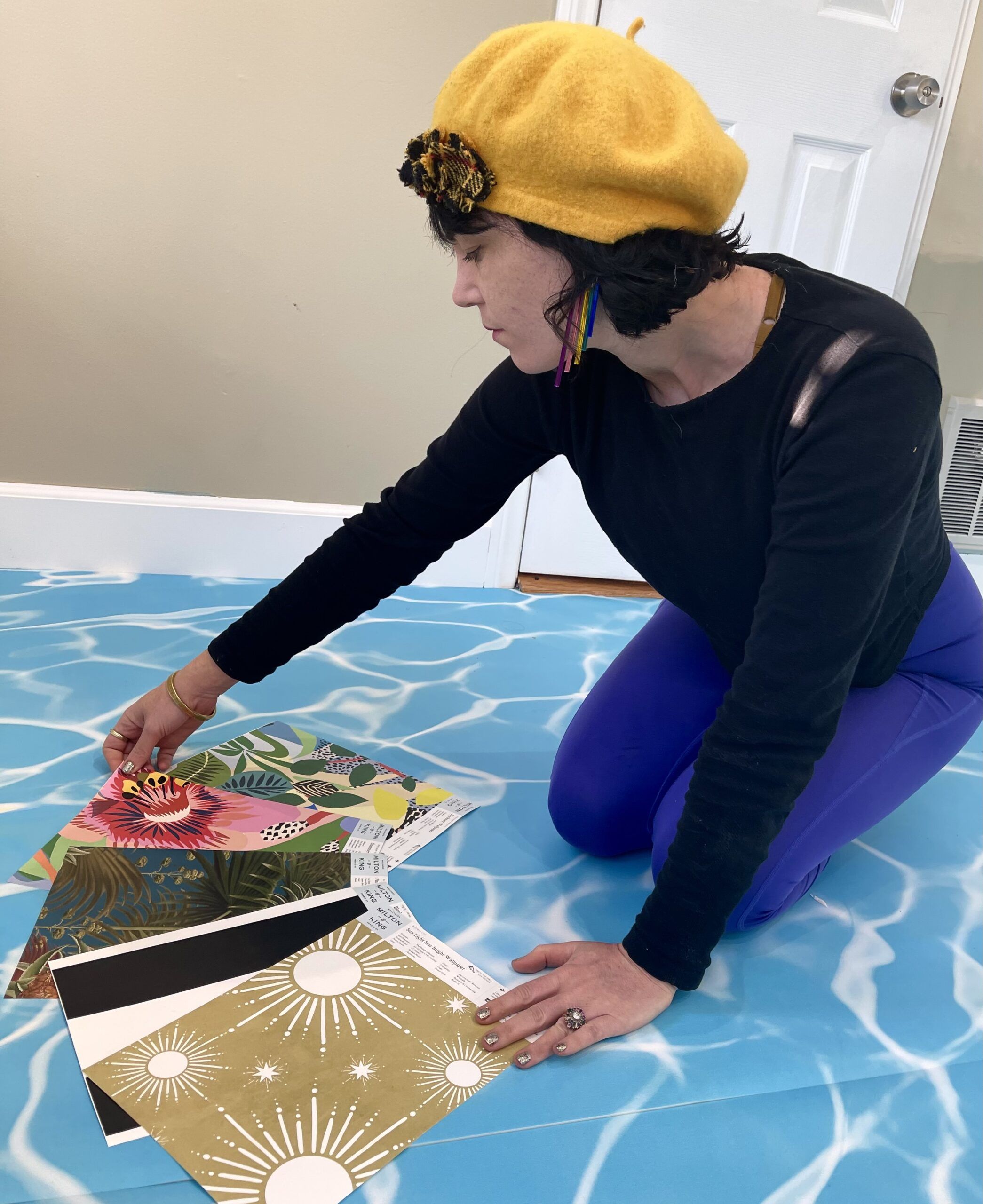 There are so many more benefits to ordering wallpaper samples – but we can't keep you here all day. You'll just have to get out there and get some samples in your hands!
'So, how do I order a sample?' you ask.
'You're really nailing these questions!' I say.
The answer is as easy as 1 – 2 – 3!
Find a design (or two, or five, or more) that you like on our website – the sky's the limit when it comes to choices.
Select the "SAMPLE" button on the design page where it says SIZE
Click add to cart, follow the steps for checkout, and wait patiently for your sample(s) to be delivered!
From there, it's only a matter of comparing your chosen designs in your planned space, to see whether the scale, pattern, texture and design suits your needs. Then you can return to our website and order a complete roll, and get wallpapering!
P.S. If you're not sure what to do with your samples once you've made your choice, check out our "off the wall" article for creative uses of samples and leftover wallpaper.
---