Off The Wall: Uses For Left Over Wallpaper
Have you ever had a little bit of wallpaper left over and wondered, what should I do with this?  It's much too beautiful to throw away! Or maybe you love a wallpaper design so much but the fact that you rent your apartment has you wanting to use it, just not on the wall. We've seen a number of people get super creative with wallpaper by applying it everywhere but the wall. Let's have a look at some of the more interesting demonstrations and uses for wallpaper that are off the wall in more ways than one.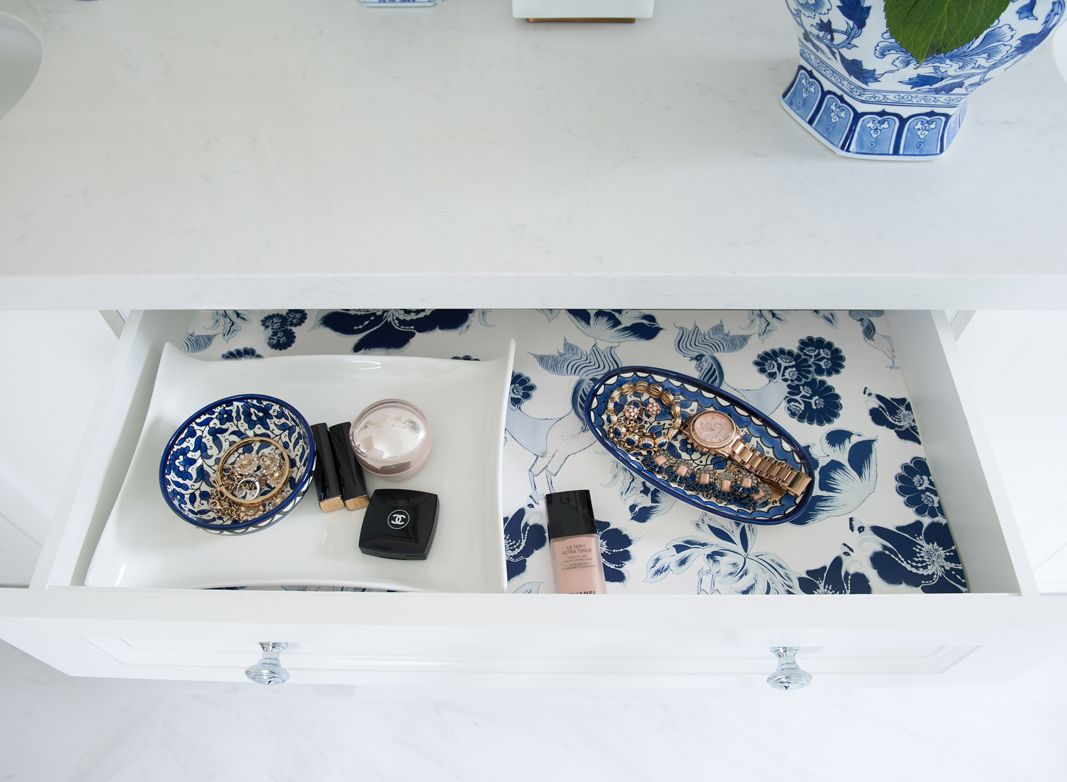 Nancy Marcus is a design enthusiast and blogger who took part in an interior blogger's event called the One Room Challenge. She tackled her bathroom and decided to use wallpaper in a very discreet way. The only evidence of wallpaper is when you open the drawer to the vanity. The Three PM design features roosters and florals in a gorgeous blue color that matches the ceramic on the vanity top. It's a gorgeous surprise that is revealed as you ready yourself for the day.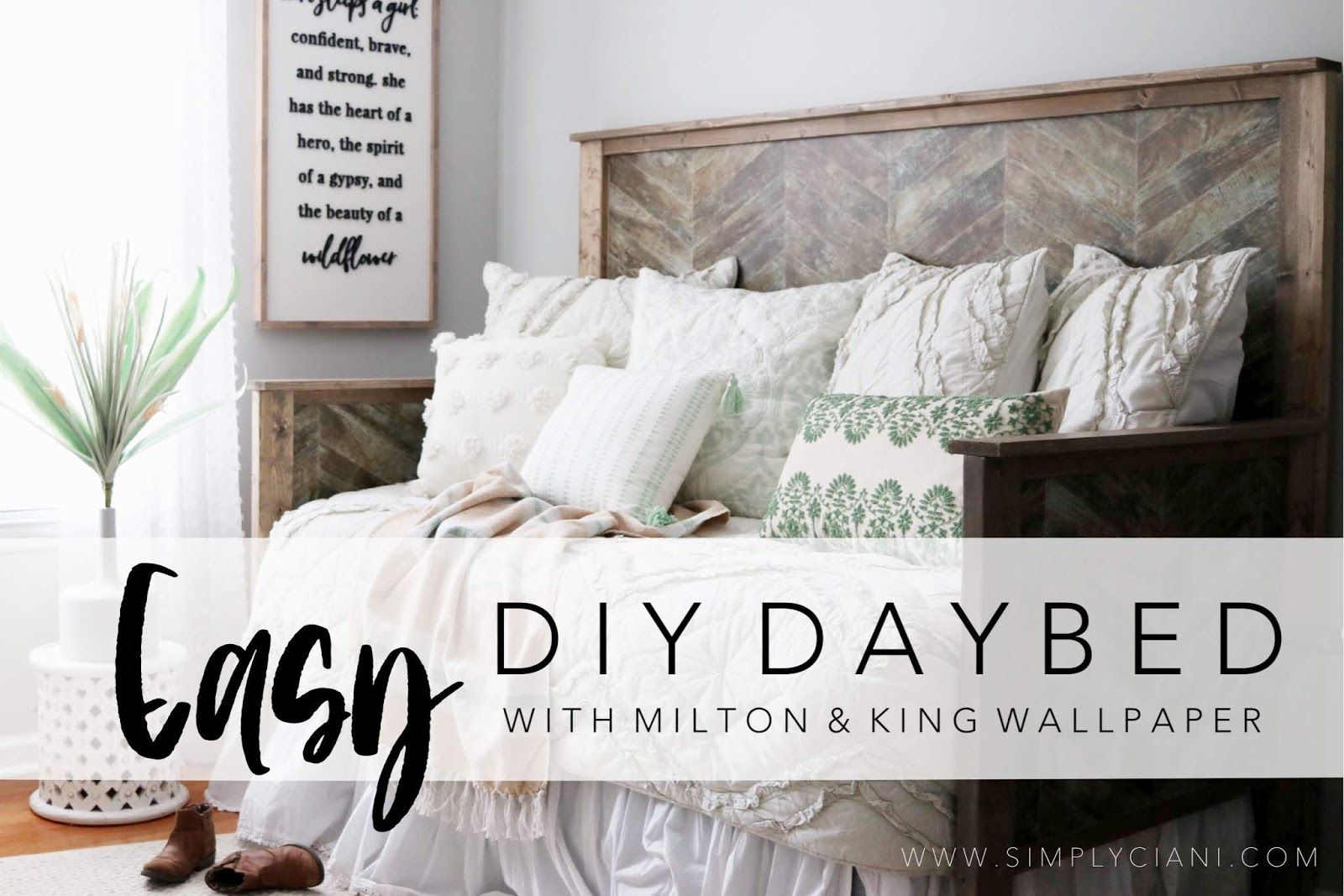 Jennifer Ciani's daughter had the smallest bedroom in the house. In order to maximize the space, they got her a daybed. It was just a plain ol' steel-framed bed initially. However, they got plywood and added the 3 sides to give it daybed status. She wasn't very happy with the look. So she got some French Chevron wallpaper which is a gorgeous aged-wood wallpaper and applied it to the plywood. The result is a sturdy-looking day bed that looks gloriously vintage. You can see how she did it by visiting her blog post about her DIY daybed by clicking here.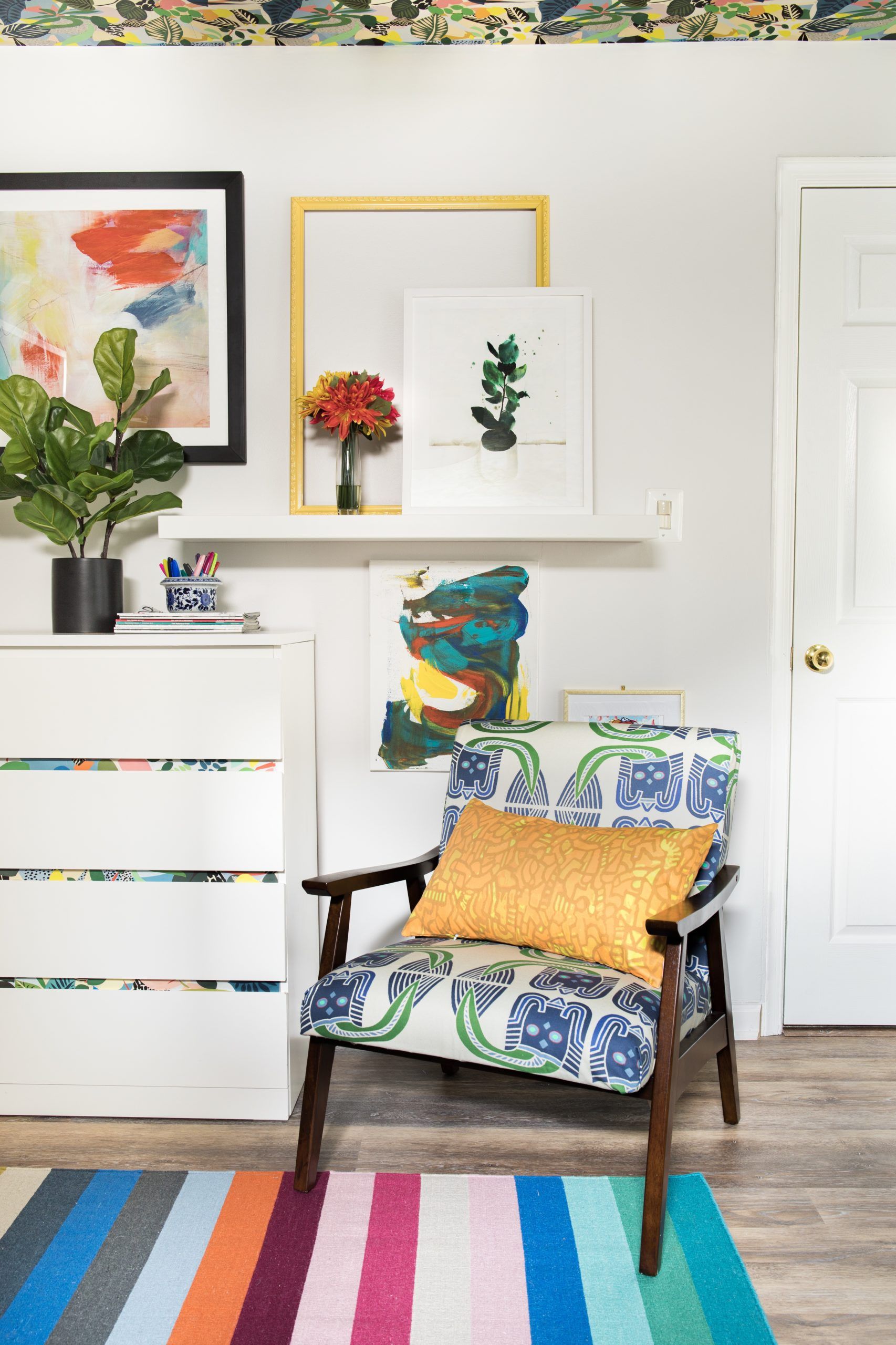 Oftentimes, you can use wallpaper to make other elements in the room have a cohesive look. Stephanie Watkins of Casa Watkins Blog gave her basement a makeover and turned it into a creative office space. In addition to the unconventional ceiling Hockney wallpaper installation, she tied in the look by wallpapering the facade of her Ikea cabinet. Not only did it allow the decor theme to run throughout the room, but it gave new life to an old piece of office furniture. Top marks!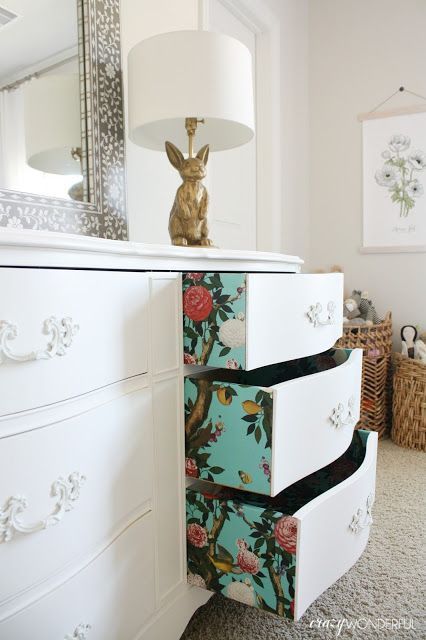 Another great example of using wallpaper to line dresser drawers is a project by Shelley from the Crazy Wonderful blog. She goes into detail as to how she used the Garden Bloom design to not only line the inside of her drawers but also the outward side of the drawers. It creates a gorgeous and dramatic effect every time they are opened.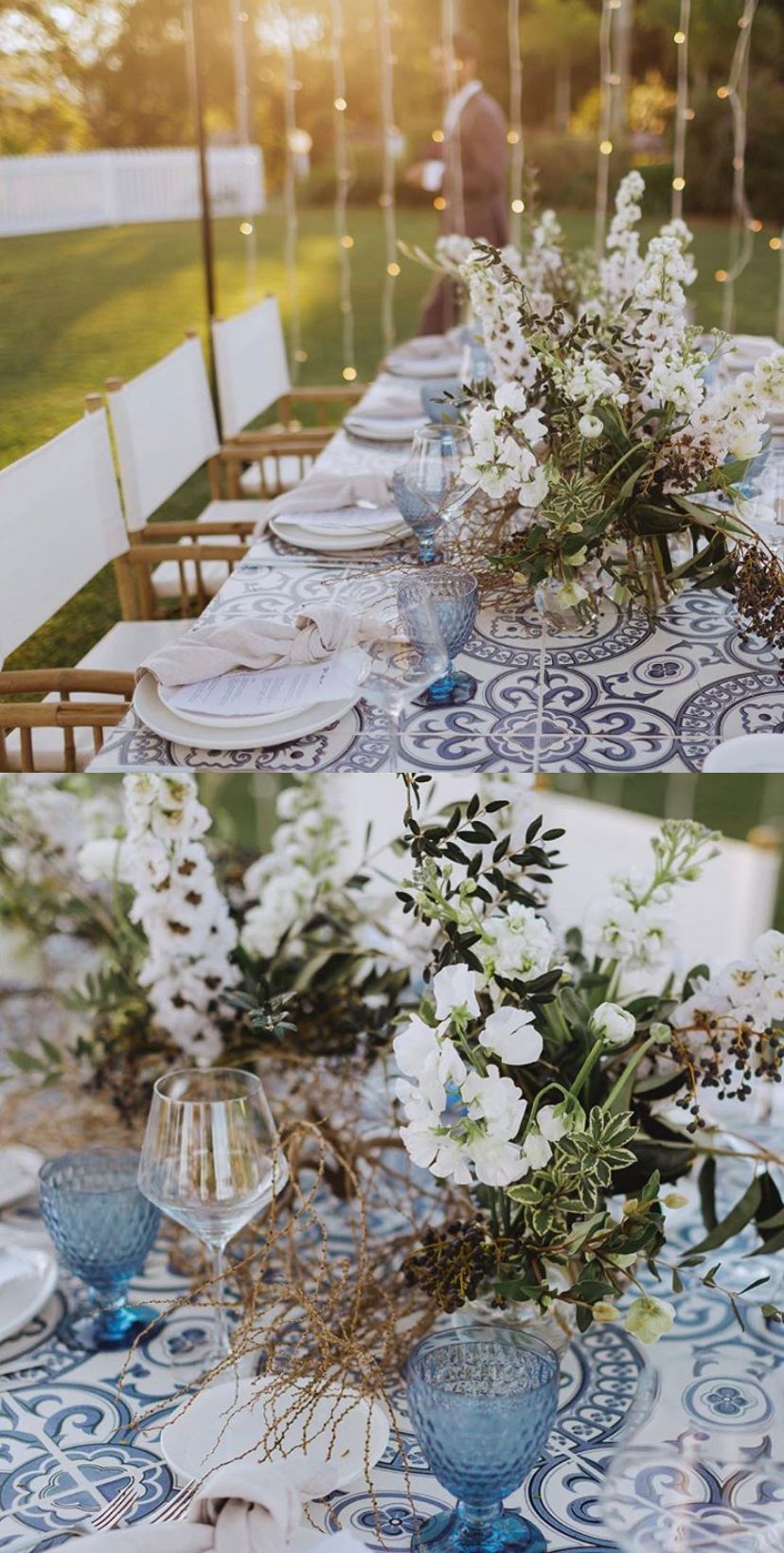 The Perfect Party Co. is a small event business based in Brisbane, Australia. They create fantastic settings for everything from weddings to corporate events. Amey, the owner, gets creative with every occasion, giving it a special touch. In the image above, she uses the Heritage Tiles design as a table runner to create a Mediterranean-inspired tablescape. It is such a beautiful look!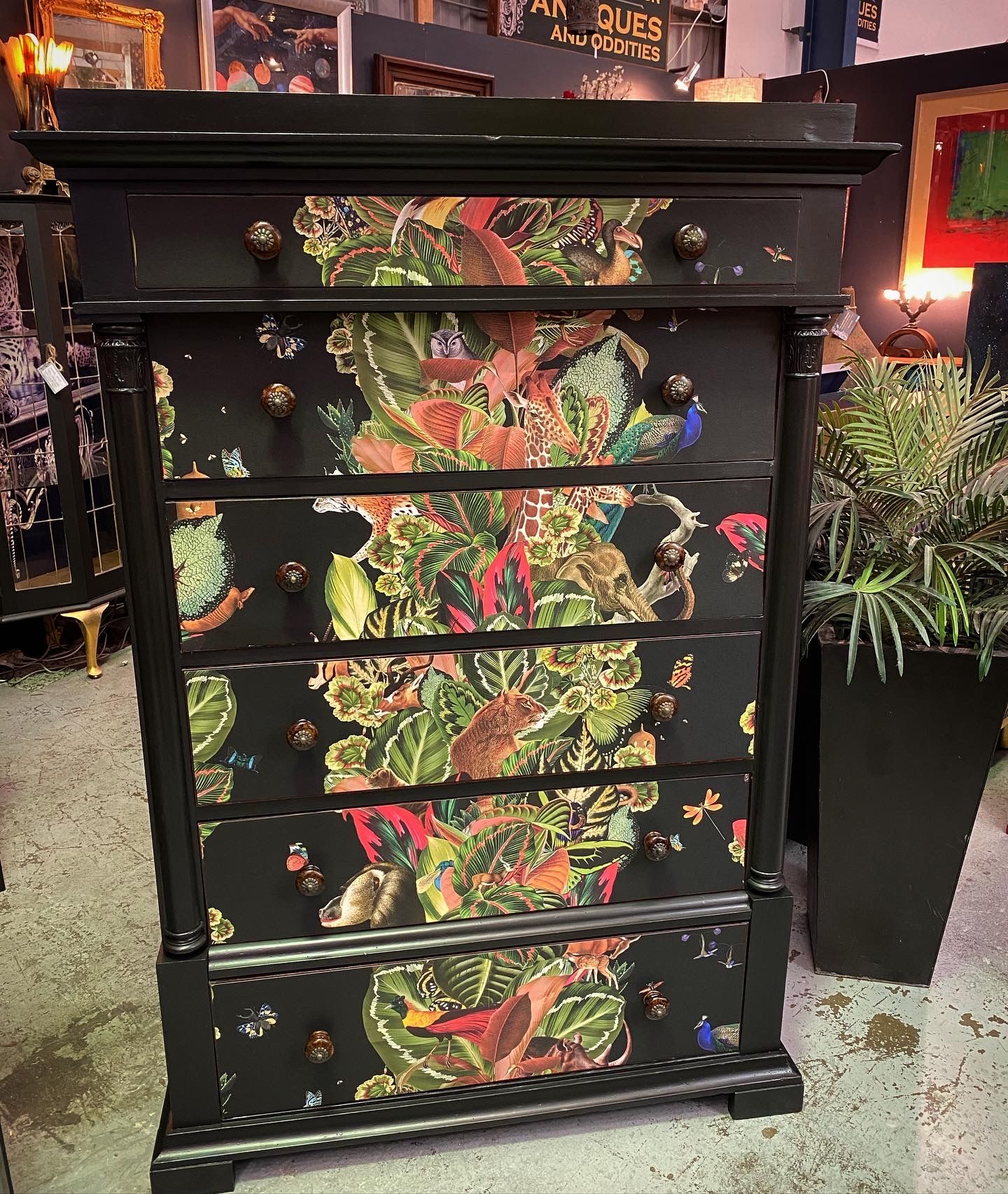 Halchemy Design is a furniture company based in Sydney, Australia. They specialize in restoring and reinventing antique pieces of furniture which allows them to offer unique one-of-a-kind items and oddities. One of the more interesting tools they use is taking wallpaper to adorn and upcycle items to give them a unique element. In this above photo, they used the tropical animal themed wallpaper called Viva Tropicana to add a gorgeous and vivid facade to this chest of drawers.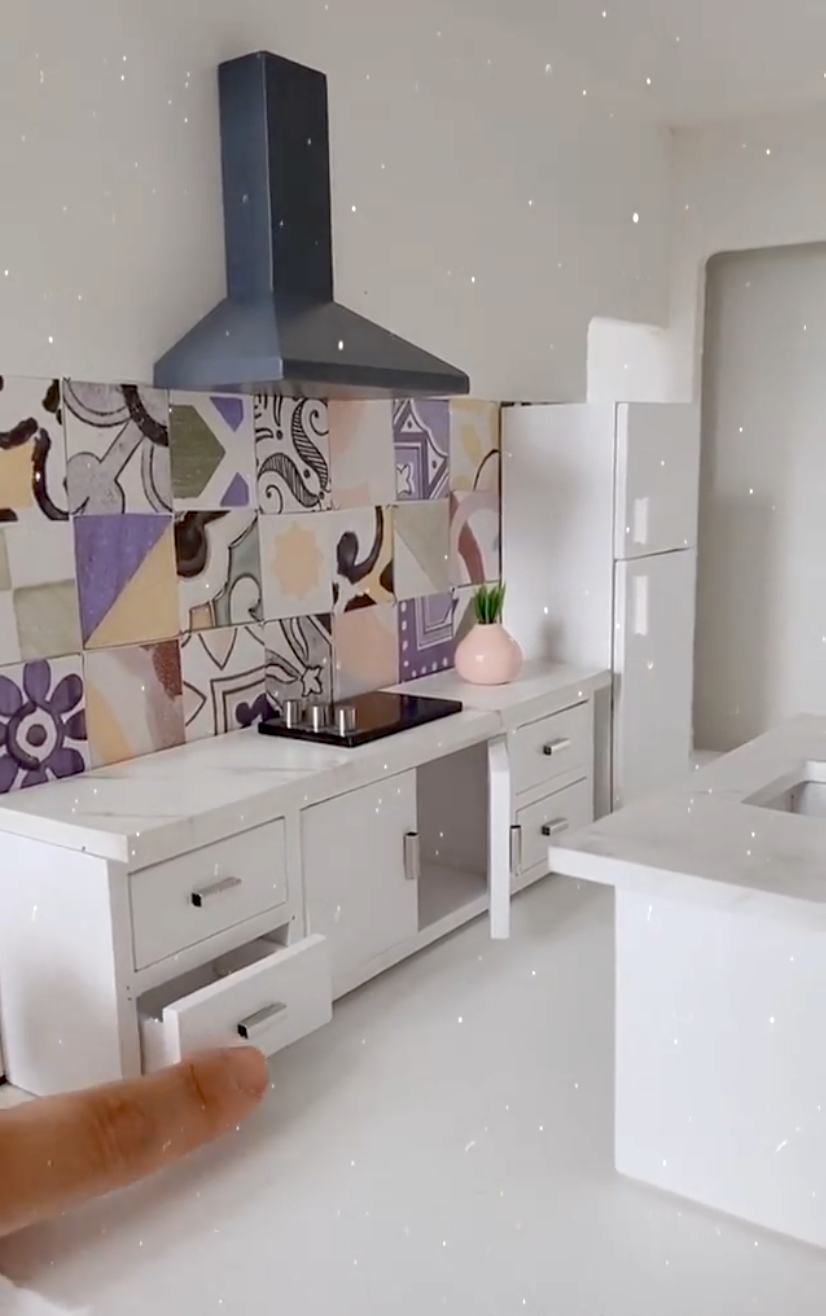 Does this count as wallpaper on a wall? We'll let you be the judge. Brenda Stearns of @she_plusfive on Instagram had some left over Federation Tiles wallpaper from her kitchen. She had the make-you-sick-adorably-cute idea to cut little squares from the leftovers and put it in her daughters' dollhouse. Having the dollhouse kitchen match the real life kitchen is just brilliant!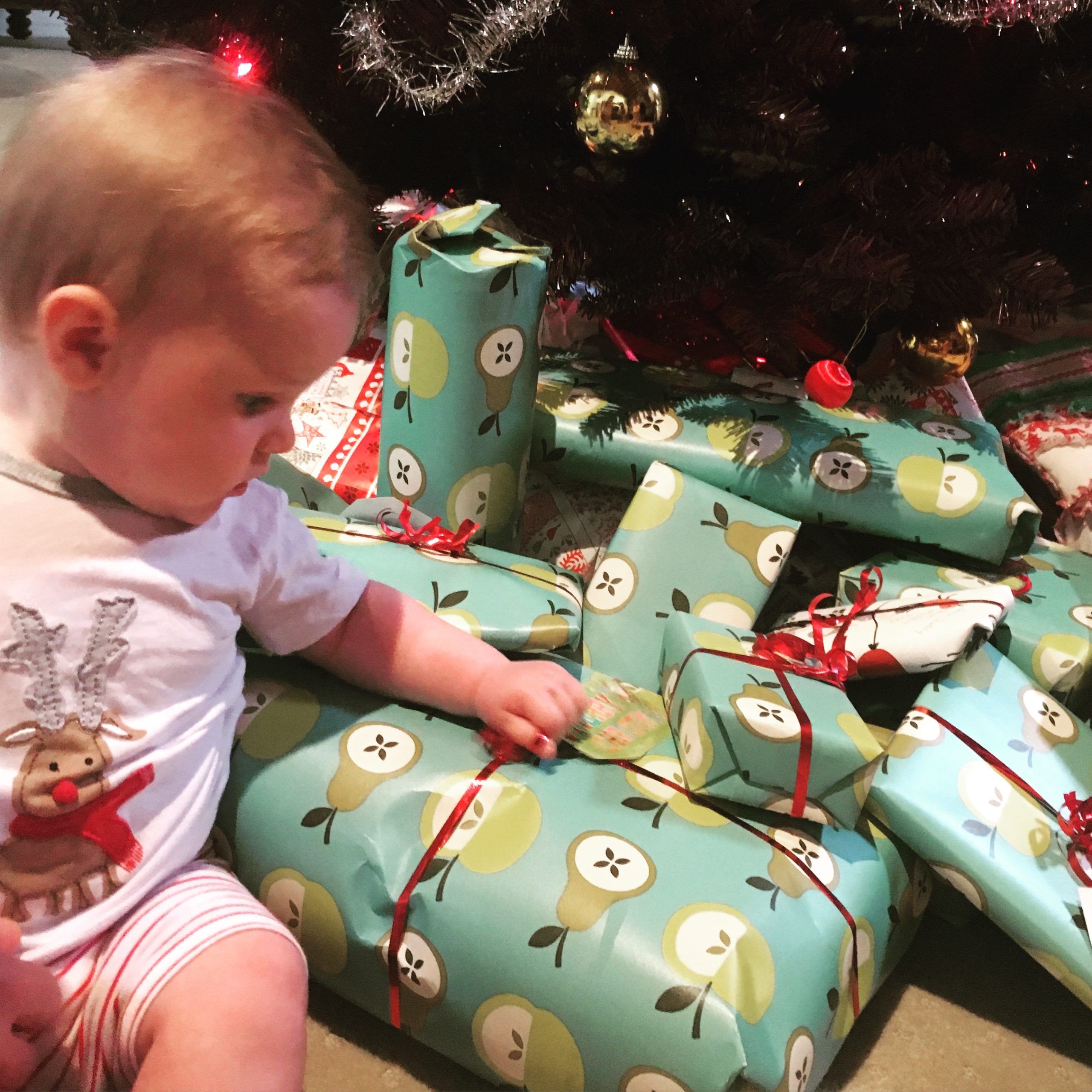 Wallpaper has uses beyond just home decor. Wrapping paper for Christmas, birthdays or really any occasion is often flimsy and easily tearable. Wallpaper can give you a gorgeous, thick and unique pattern for wrapping paper. So, even if there isn't something in the home that can use wallpaper, don't forget those special occasions that pop up throughout the year.
The next time you have some left over wallpaper, think twice before you toss it in the trash. We have seen fantastic examples of how wallpaper can be used as table-runners, shelf-liners, cabinet facades and furniture wraps. Get creative!
---