Living Room Wallpaper: From Cozy to Conversation Starters
The living room is probably one of the most lived in rooms in your home. And wallpaper in the living room can serve many functions. How you typically use your living room can help determine the type of decor you want to use in the space. Is your living room a place for entertaining guests? How do you want your guests to feel? Or is your living room a space for the family to gather around the TV in their jammies? We'll show you some options for the perfect living room wallpaper.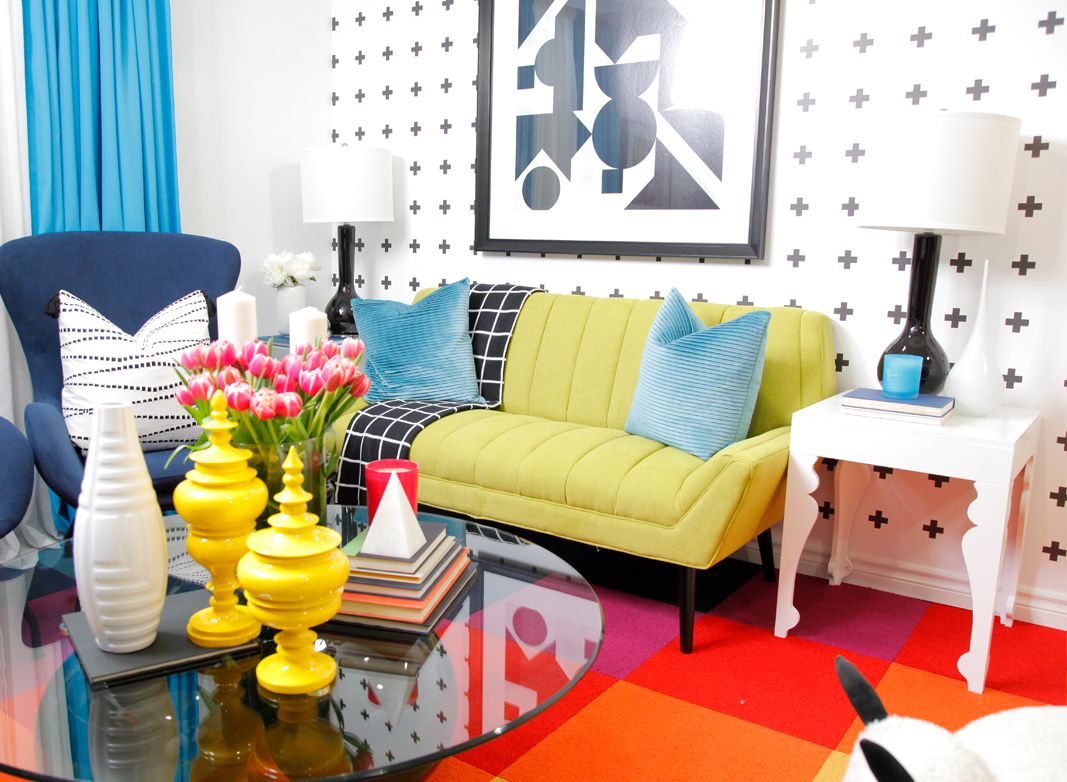 The Lounger
First let's approach the lounger in you. Let's face it, most of us are not entertaining guests on a regular basis. Or, we certainly aren't entertaining enough to cater our decor to friends or strangers. You want something that you feel represents your taste and makes for a nice place to be when you're catching up on Netflix. Comfort and coziness might be what you're looking for. So let's take a look at some cozy wallpaper to make you feel right at home.
Wood wallpaper seems to be the go to style when going for the cozy factor. Perhaps it's because we associate a wood cabin keeping us warm and safe from the cold and elements of a dark forest. There is just something so warming about wood tones and it makes total sense that the timber wallpaper is such a popular choice for this lounge style. Check out how Chelsea Halasz aka @TheBlondeSpaniard decorated her living space with our Rustic Wood Panels wallpaper hung horizontally behind the TV. This created an organic contrast with modern technology in the room.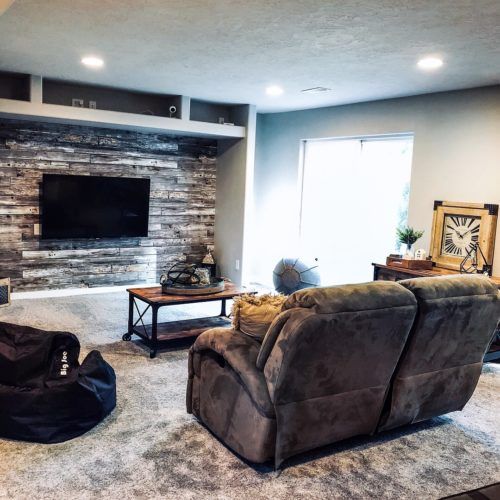 With another example of shiplap wallpaper being hung horizontally, Pia from @popyatot used the Whitewashed Timber wallpaper in her living room. It brought a bit more of a natural feel to the spce.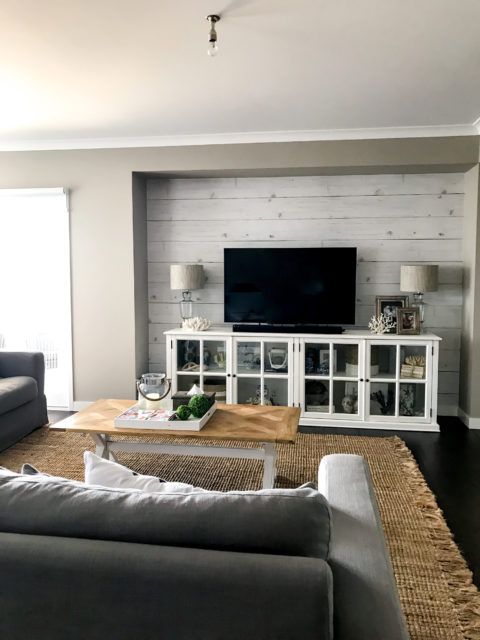 The NEUTRAL LIVING ROOM
We often hear, I want wallpaper but nothing too bold, too colorful or too crazy. We get it, you want a little something but don't want to feel like the wallpaper is screaming off your wall.  You may have a neutral living room and want a wallpaper to match. Here are some living rooms with a neutral wallpaper that you might find inspiring.
Alma from @almafied used the Tile Progress wallpaper in her living room which goes perfect with her all white theme. A bit of pattern gives the room a bit of depth and character over stark white painted walls.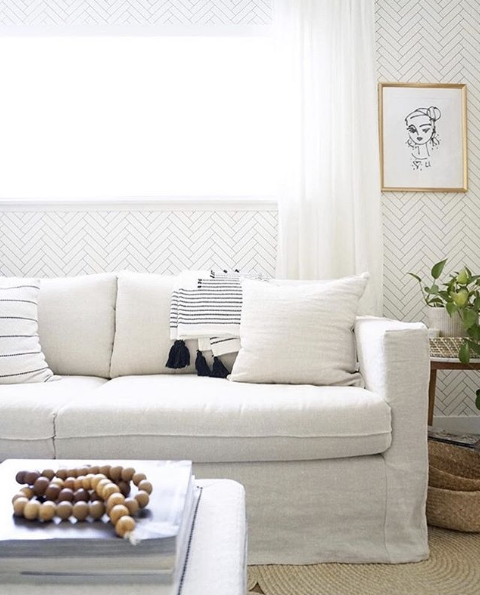 Interior designer, Kari from @ourfigtreecottage used the Maatilo Talo design in her living area. It's a nice mix of a natural wood shiplap type design with white diamonds. What is amazing is seeing how she updates this space for different seasons, all the while the wallpaper offers a great neutral palette in the background.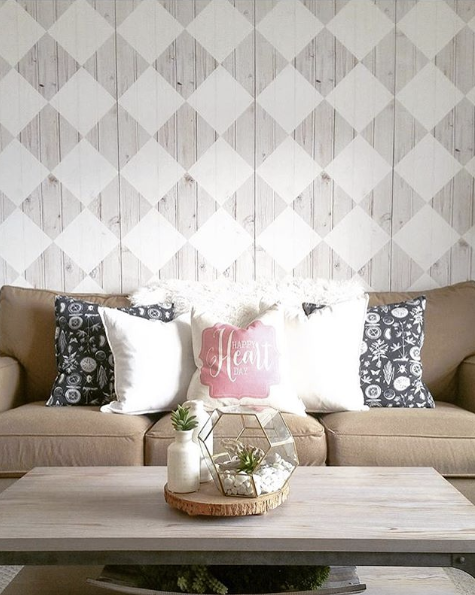 WALLS THAT ARE DRESSED TO IMPRESS
Maybe you are having cocktail parties or have groups of friends that come over frequently. You want to dress your walls to impress your guests. You take pride in your taste and want to wear your fashion on your sleeve (pun intended). Here are some living room wallpapers that will have your guests talking about it on the way home.
Jennifer Royal from The Pink Pagoda decorated this space with her own design called Blue Hydrangea. It's definitely the star of the show.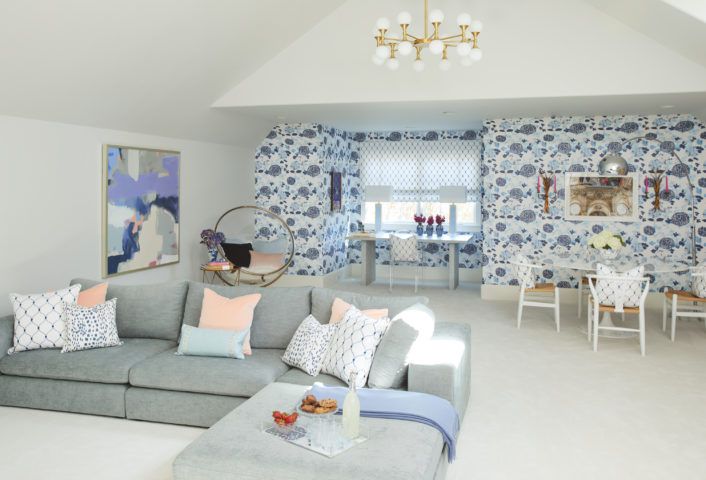 This image was sent to us from a Milton & King customer who wanted to bring something that felt classy and masculine to the space. Bronze & Copper is a realistic looking metal wallpaper with all the natural patina colors caused by oxidization. It makes for a strong and timeless interior.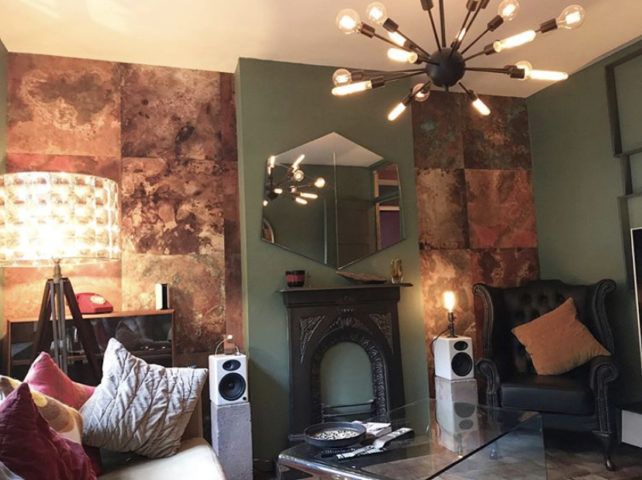 We were approached by television personality Nikki Chu for her Unboxed show on Aspire TV. She wanted to create a family room using a bold wallpaper that really transformed the space. She chose the City Scape, a dark blue wallpaper by Shibori.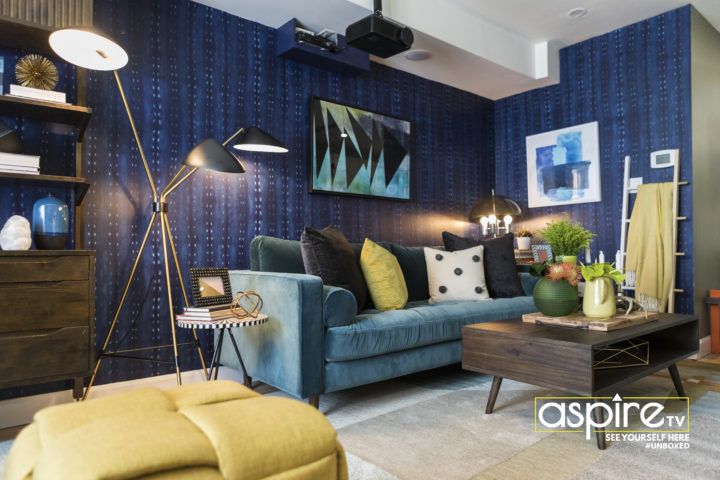 Check out how this gorgeous floral wallpaper livens up this living room. This is definitely going to get comments from every guest you entertain. But better yet, it will bring a fresh feeling to the space you live in every day. This design is called Garden Bloom.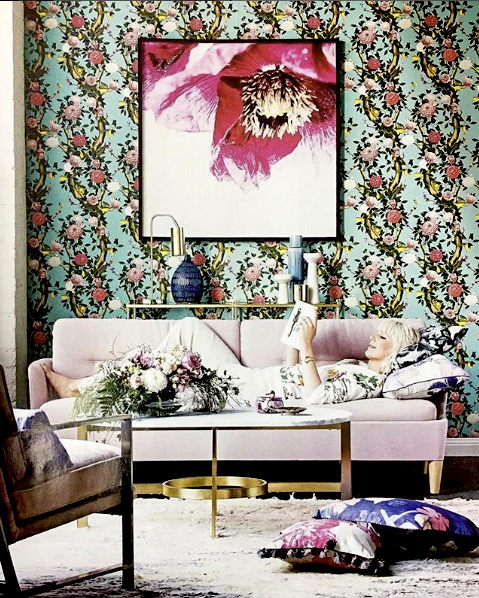 Lissi from @oxfordone is never afraid to make a bold statement. From her furniture to her sofa pillows and to the Birdlife wallpaper on her wall, her living room is vibrant and exciting! A green wallpaper conjures a sense of nature, while the aviary design offers flamboyance.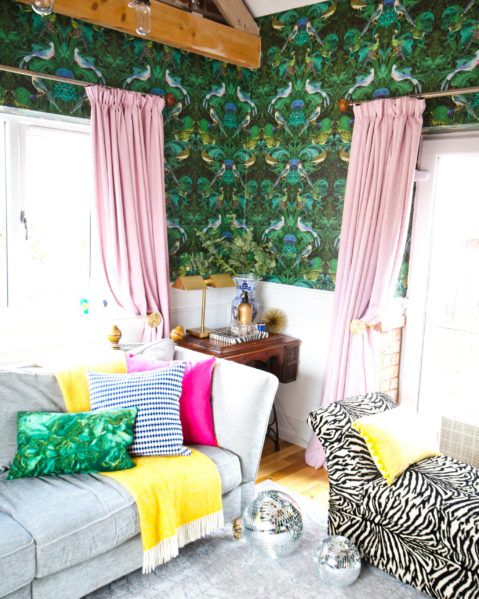 How do you want to feel in your living space? That is what it really comes down to. What theme do you want happening in the background of your favorite Netflix series? What environment do you want to be in when you're having conversations with your friends and family. The right wallpaper can help you achieve whatever mood you have your heart set on. For more inspiration, check out this selection of wallpapers for your living room.
---