Young At Heart, A Bethany Linz Collection
To see through a child's eyes, that's the inspiration for Bethany Linz's new collection called Young At Heart. Bethany has made a name for herself in the world of fine arts and textiles. But with the birth of her son, she set a new challenge for herself. As she found herself exposed to a child's world, she was inundated with the bright colors and bold patterns of kids toys, clothes and books. She noticed the things that would grab her son Noah's and her niece Sophie's attention. So she set out to create a collection that kids would love and adults would appreciate. She also challenged herself with interesting artistic techniques.

Bethany is known for her beautifully hand-painted art. In the digital age, this human touch is appreciated more than ever. But she added another element. After hand-painting each element, she cut them out and created a collage. This created a visually stimulating 3 dimensional overlapping effect. So let's dive in and see what the Young At Heart Collection has to offer.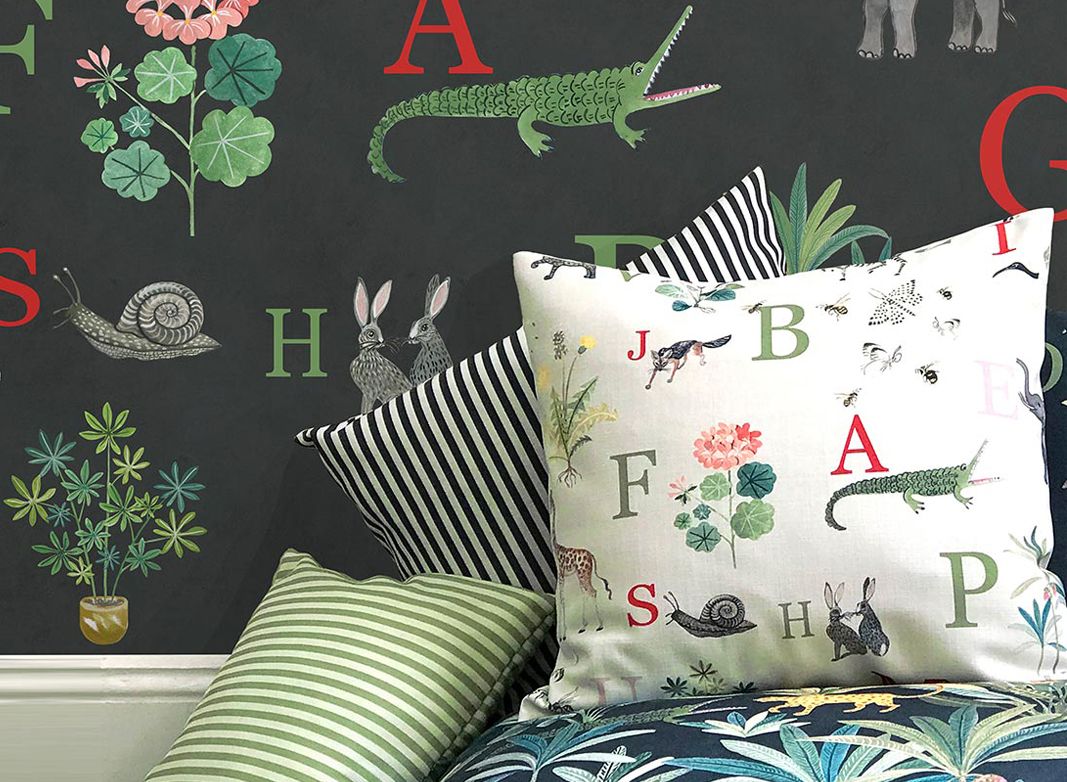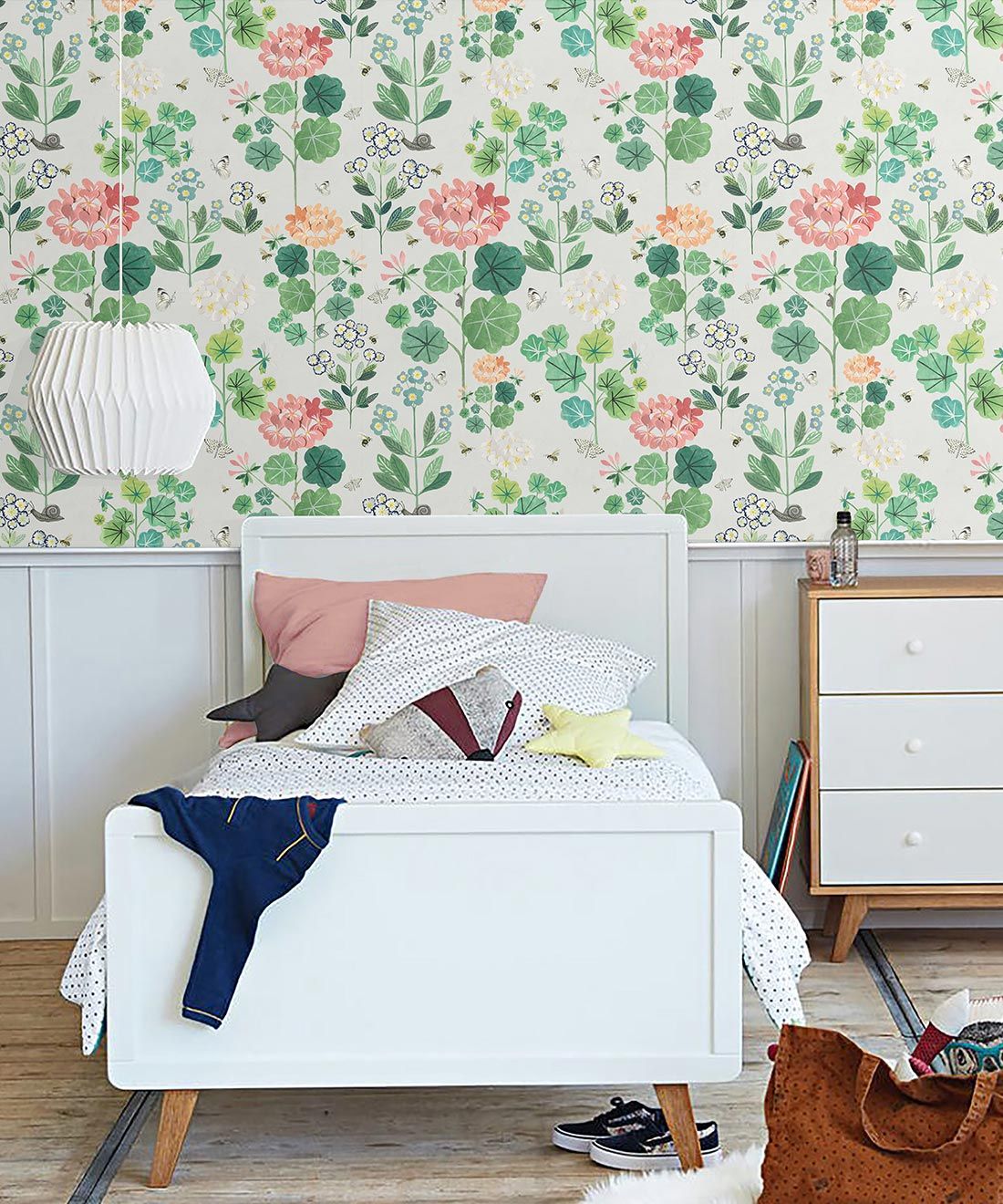 Sophie's Garden was inspired by Bethany's own backyard garden. Sophie, Bethany' her 2 year old niece, loves spotting all the butterflies and bees flying around the beautiful flowers. This design is all originally hand painted, cut out then put back together creating layers within the flowers. This technique gives the flowers a natural and 3 dimensional look. It comes in both wallpaper and fabrics in Charcoal, Sea Spray and Cream colors.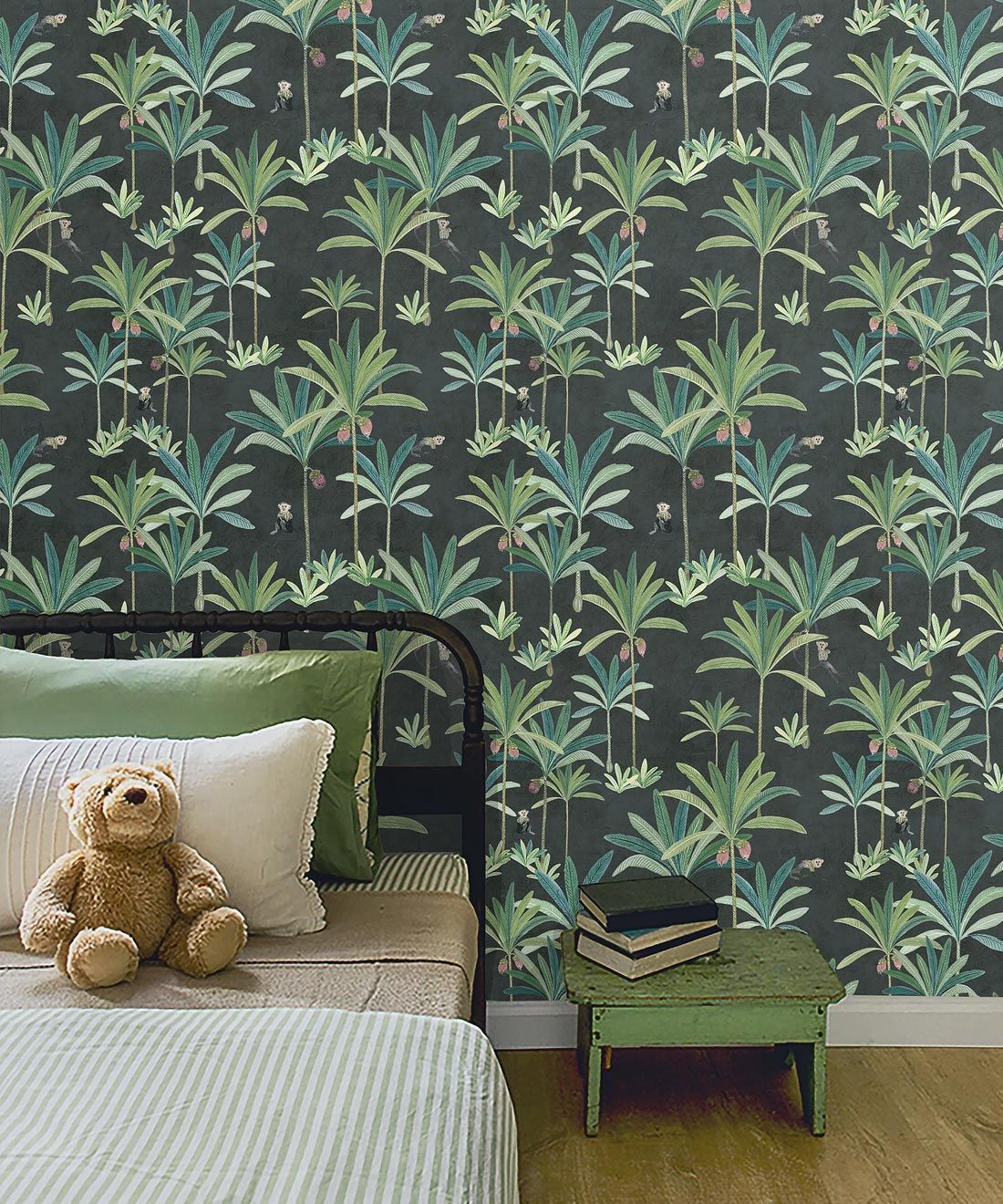 Monkey Palms is a happy and playful design. It features a forest of tropical palms and a bunch of cheeky monkeys swinging and running throughout. It's a fun design that is sure to put a smile on the faces of both the young and old. It is available as a wallpaper and fabric in Charcoal, Sea Spray and Cream colors.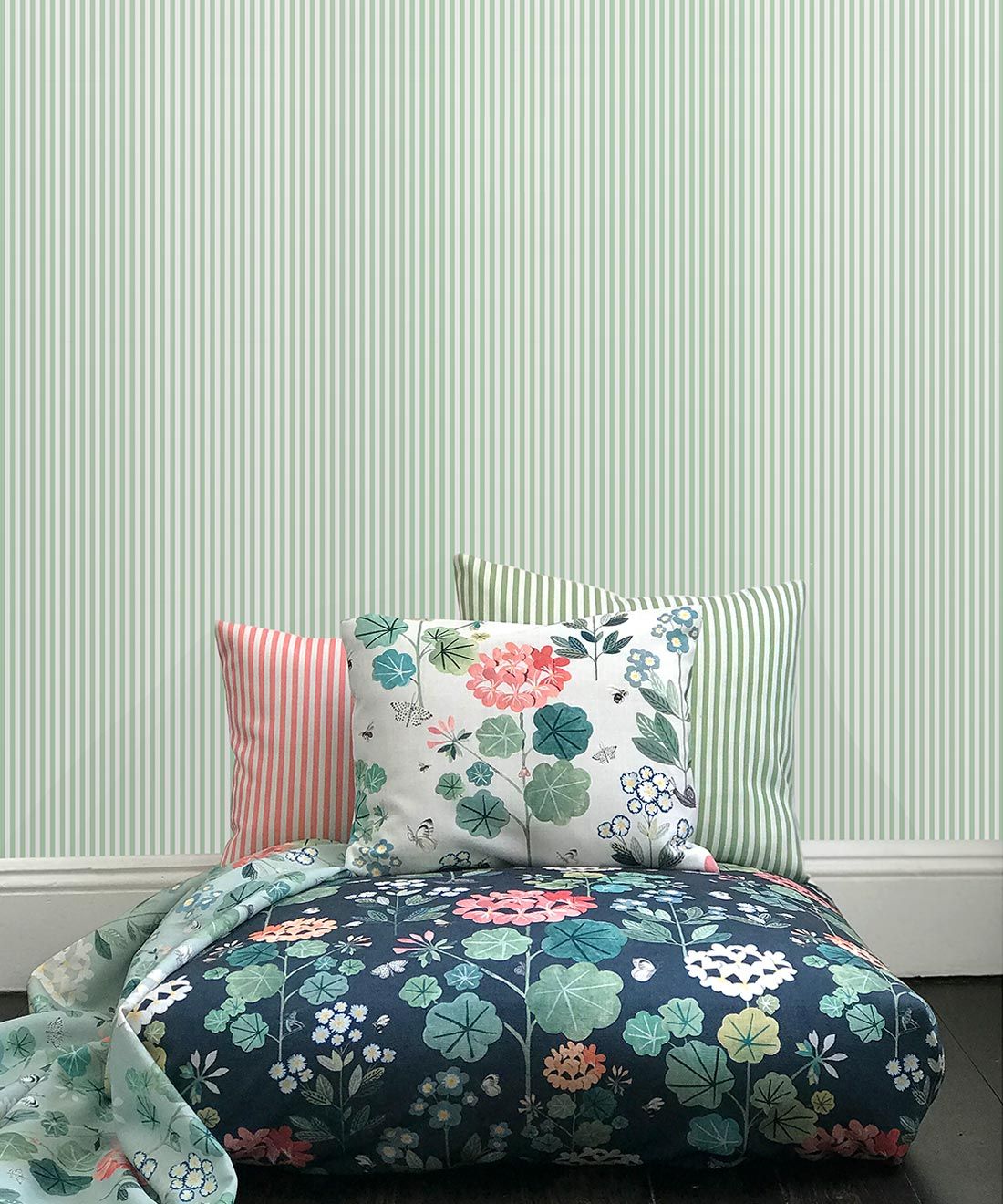 Candy Stripe is a simple design but versatile in its application. Its strength comes in the ability to be complimentary to other designs and patterns. It is available in wallpaper and fabric and comes in bright colors: Pink, Sea Spray, Green and Charcoal.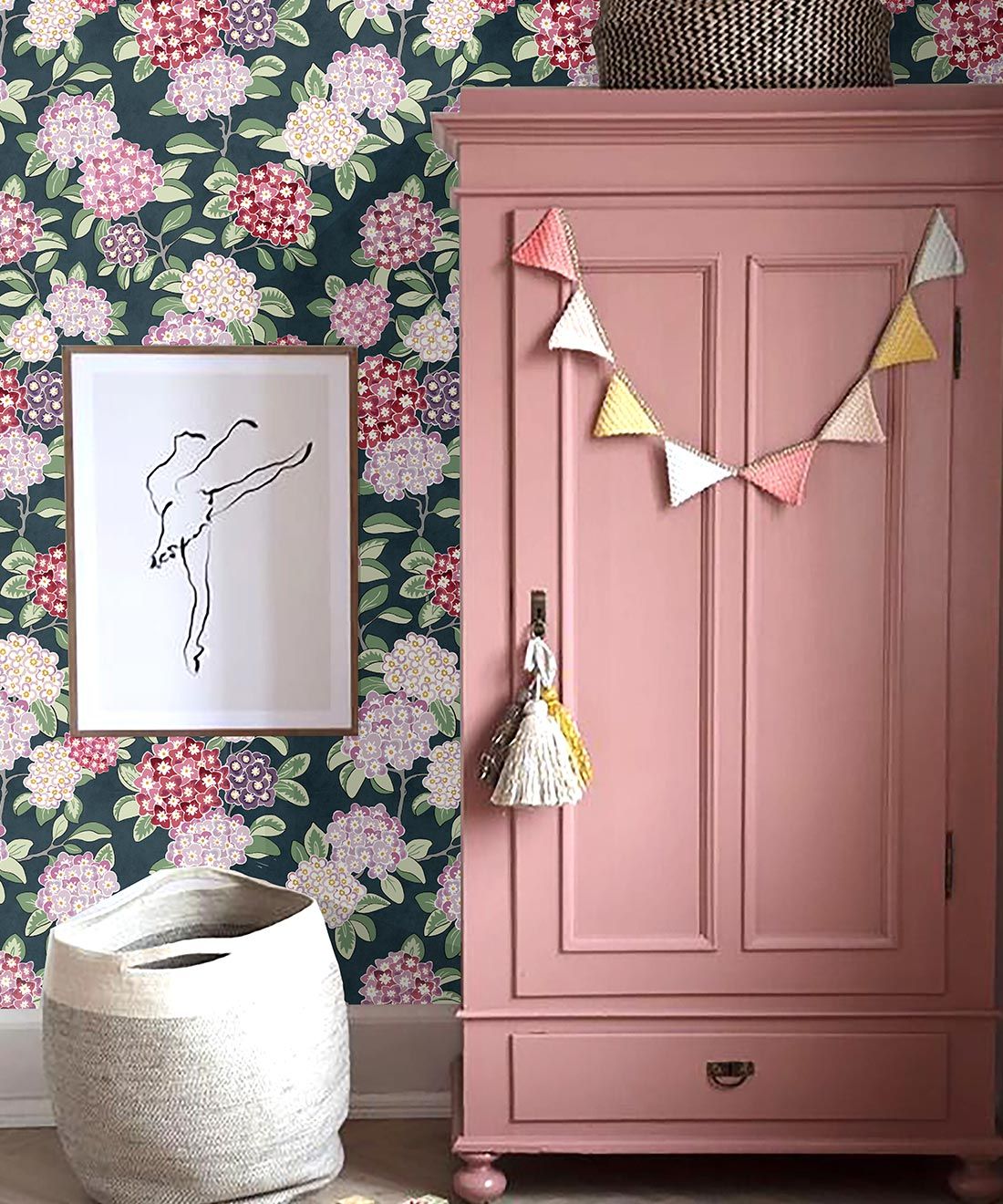 The Hydrangea design is both classic and modern with beautifully hand-painted flowers which were then cut out to create a layered effect. It makes for a gorgeous floral wallpaper or floral fabric and is quite suitable for a kids room or a nursery. Hydrangea comes in color ways Burgundy, Navy, Blue and Green.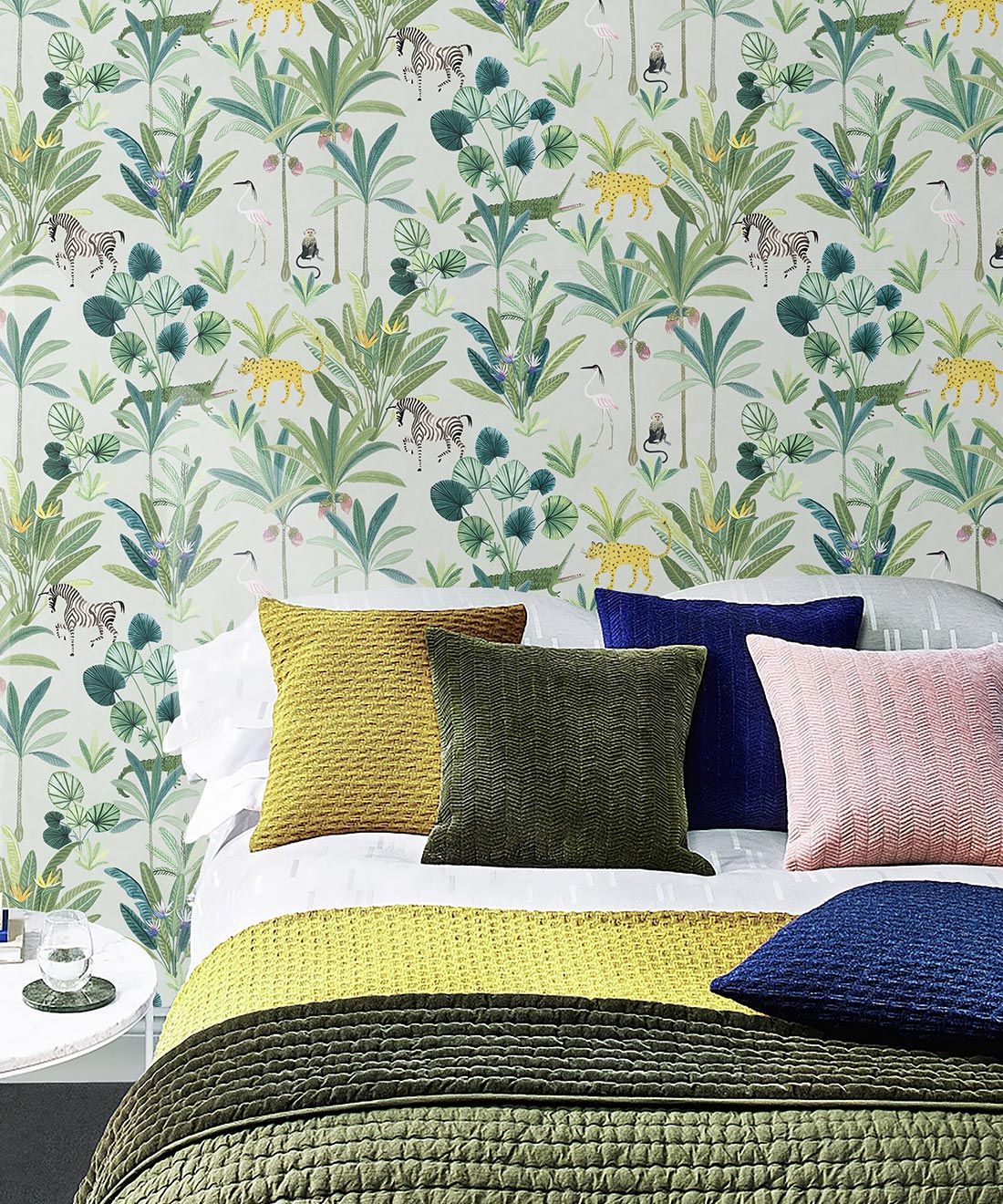 Animal Kingdom is a playful hand painted collage illustrating a tropical paradise for animals. It consists of birds of paradise, palm trees, monkeys, leopards, alligators, zebras and birds. This design is a great example of the layering technique Bethany explored in this collection. It suits boys and girls of all ages. It is available not only as a wallpaper but also as a fabric. It comes in Cream, Sea Spray and Charcoal colorways.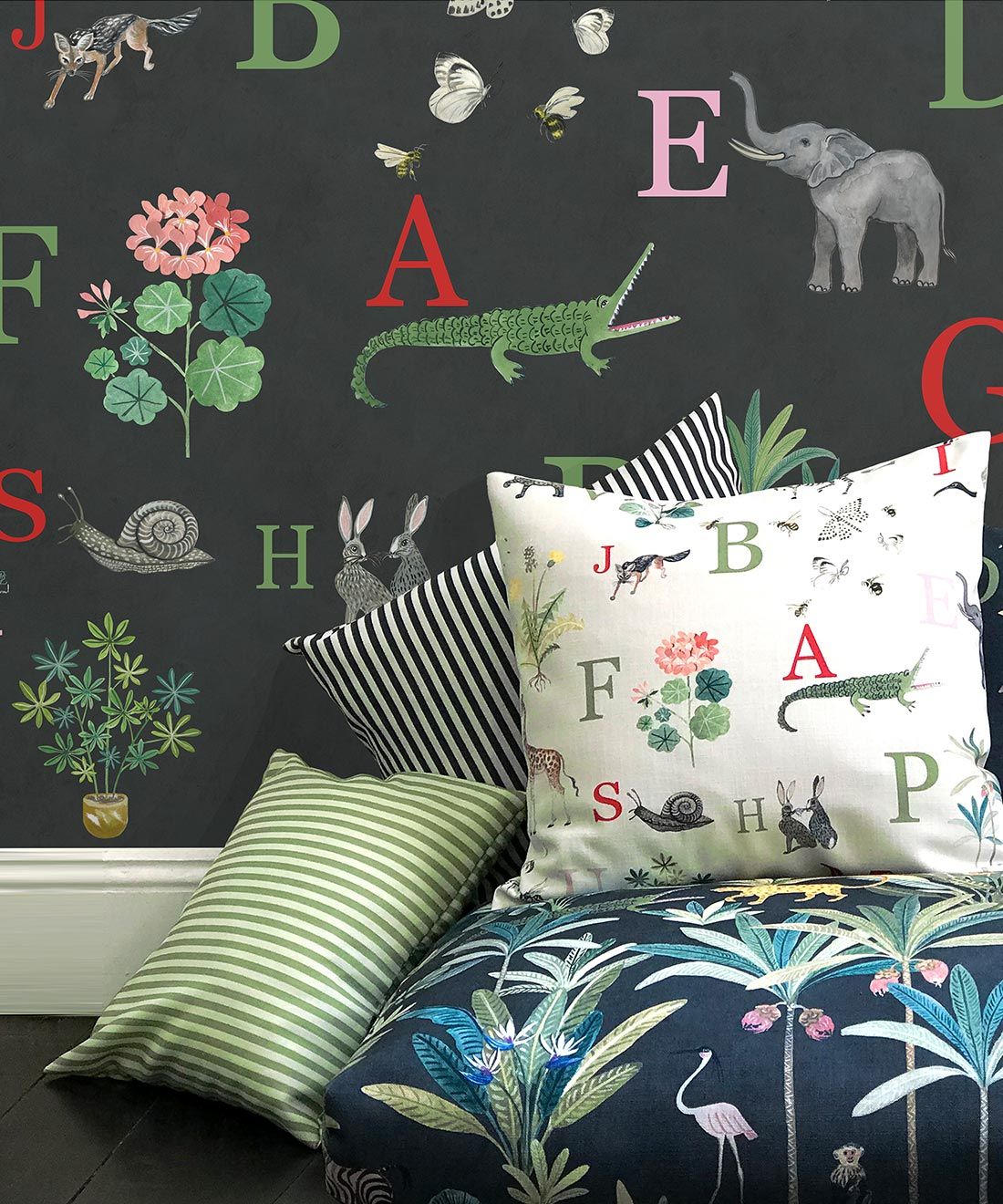 Noah's ABC's is a fantastic design for those that love decor that doubles as educational. It's a great way to for kids to point out their favorite animals and associate the appropriate letters and sounds. All 26 illustrations were originally hand-painted and inspired by Bethany's son Noah's favorite animals. It also comes in wallpaper as well as fabric in Ebony, Seaspray and Cream colors.
Whether you want a kids wallpaper or nursery fabrics, Bethany Linz has some provided some amazing designs in the realm of children's decor. The Young At Heart Collection offers everything from playful, elegant to education. Milton & King is thrilled to partner with Bethany her collection of wallpaper and fabrics to a global audience. Browse the collection below check out all the various designs and color options.
---
Young At Heart
Shop the entire collection
---