Wallpaper Makes The Room
"It completely transformed the room!" You won't hear that statement about a sofa, an end table, a lamp or a pillow. You WILL hear people say that after they have installed wallpaper. Wallpaper makes the room. It's consistently a reaction you will hear from those who have renovated a space in their home and it's the reason why wallpaper is one of the most sought after items for interior designers looking to make an impact. And it's relatively cheap. Other items that make a major impact like flooring or cabinetry can cost thousands of dollars. Your money will go much further in terms of impact with two rolls of wallpaper on a feature wall. And the cost will only be a couple hundred buckaroos.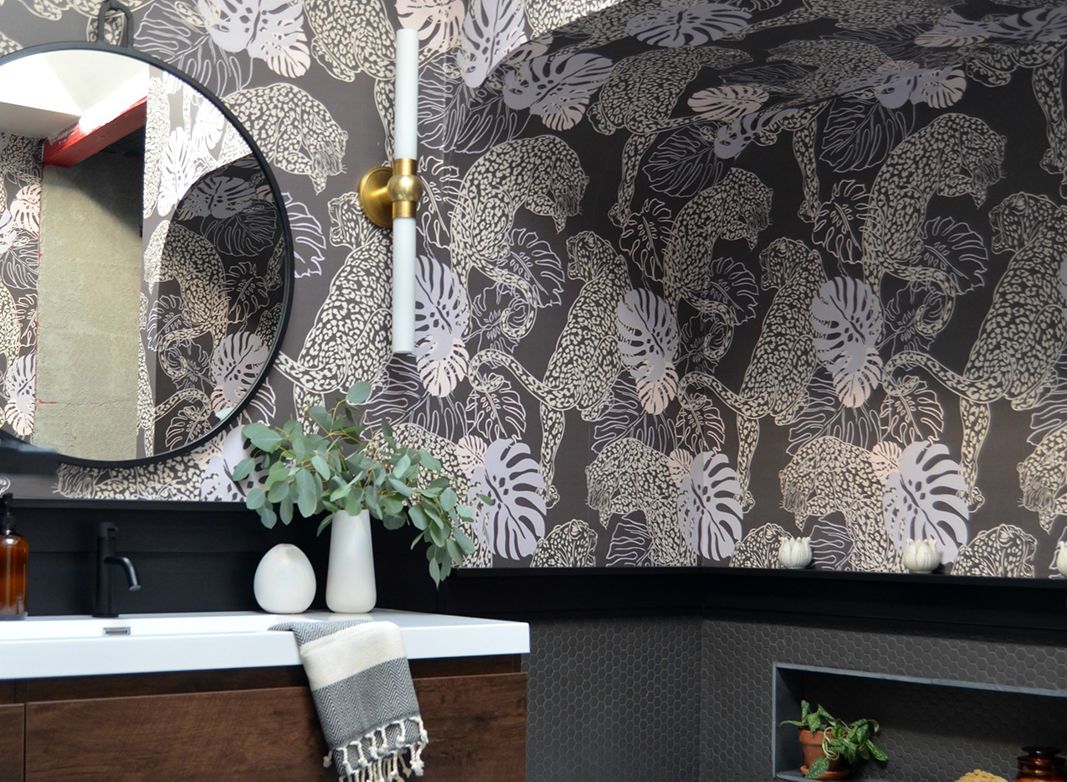 When you're working with a clean palette, a.k.a., boring bare walls, almost anything can be an improvement. Seeing before and after photos of made-over rooms is one of the most effective ways to see how wallpaper makes the room. Milton & King is fortunate enough to have had our products used by so many interior bloggers that demonstrate huge improvements.
Take for example, Ashley from the blog At Home With Ashley. She participated in the One Room Challenge, a contest for home decor bloggers. When she was deciding how she approached her room, she stated,  "For a successful design, I think that there needs to be one element that inspires the rest of the space. For me, that is the Birds of Paradise wallpaper from Milton & King in the color way Tropical. The colors (pink, mint, and mustard) are echoed through the room." It's beautiful feminine decor.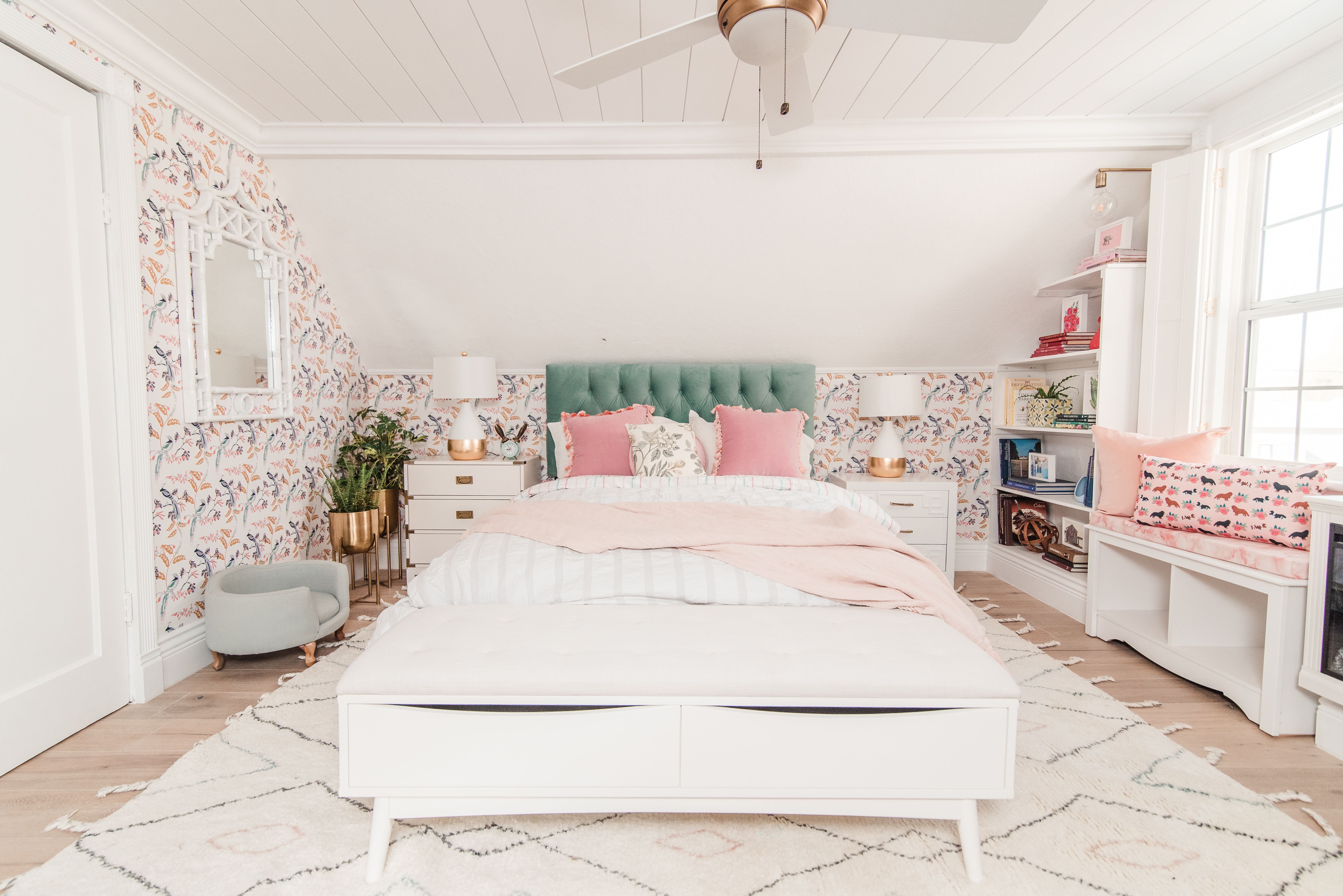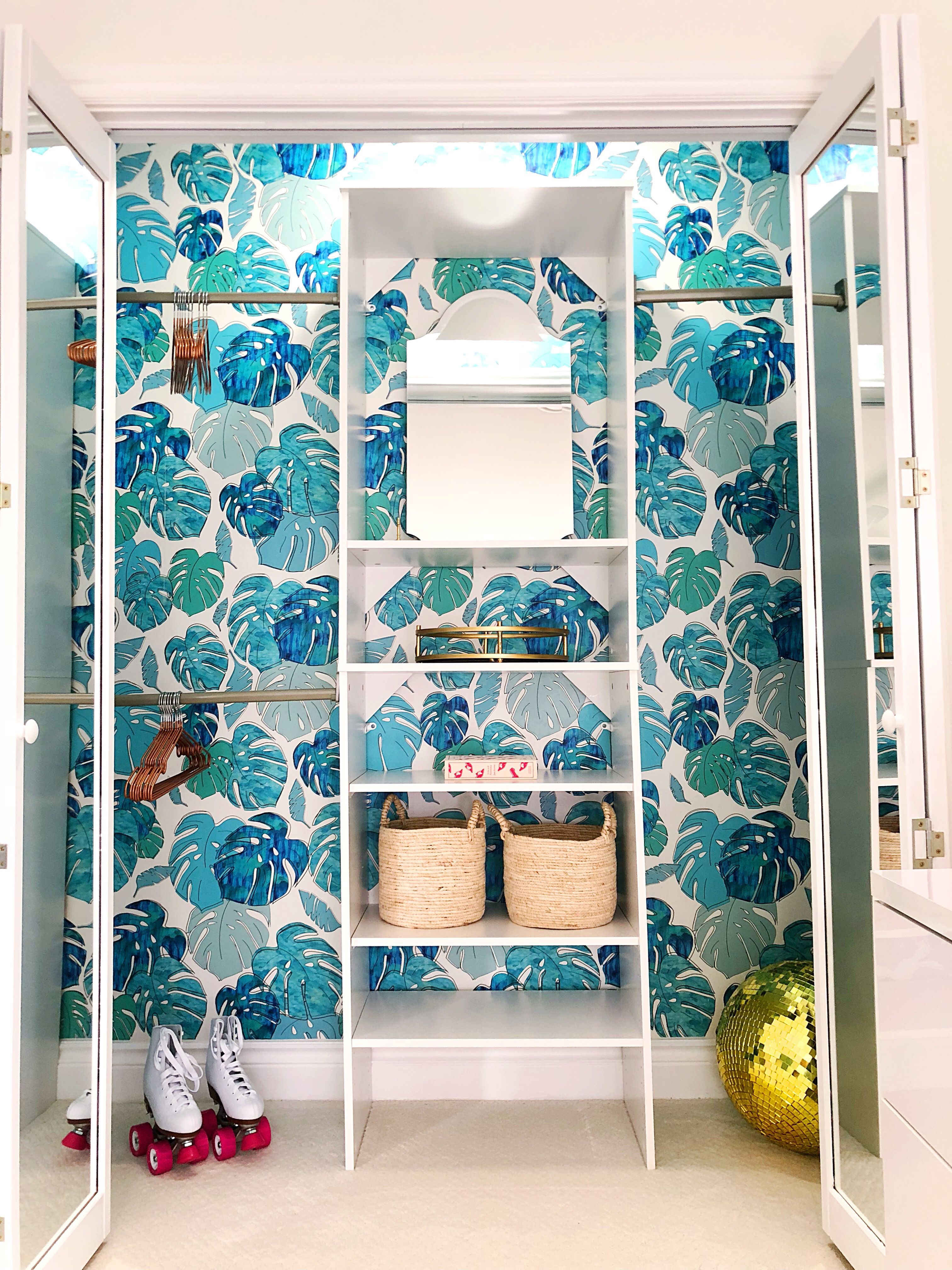 Or check out this dramatic before and after from Shavonda of SGStyleBlog.com. She went from having a pretty plain looking bathroom to something you might expect to see at an elite members only club. This design combines the look of jungle wallpaper, tropical wallpaper and luxurious wallpaper all into one with Leopard Wallpaper.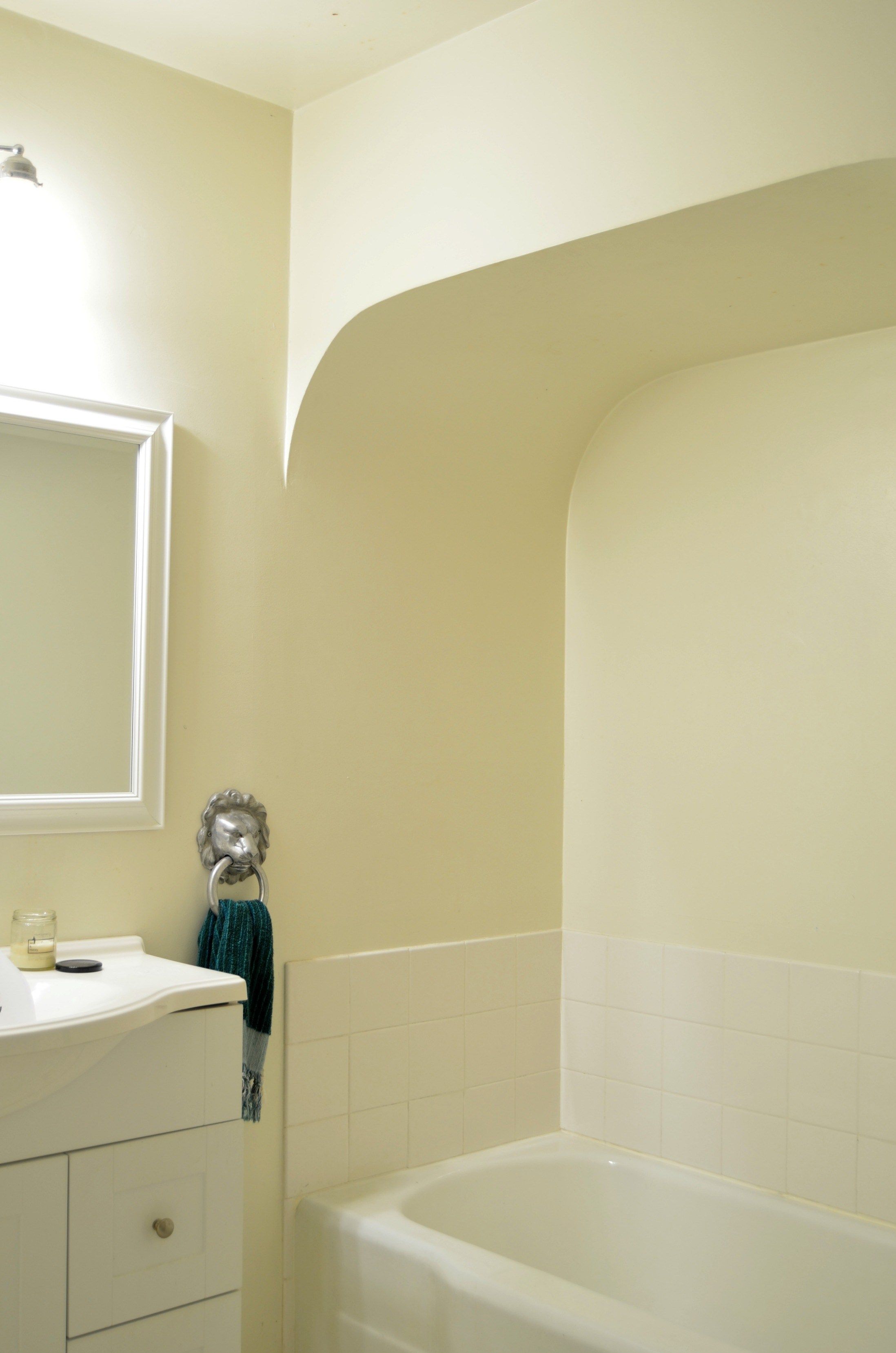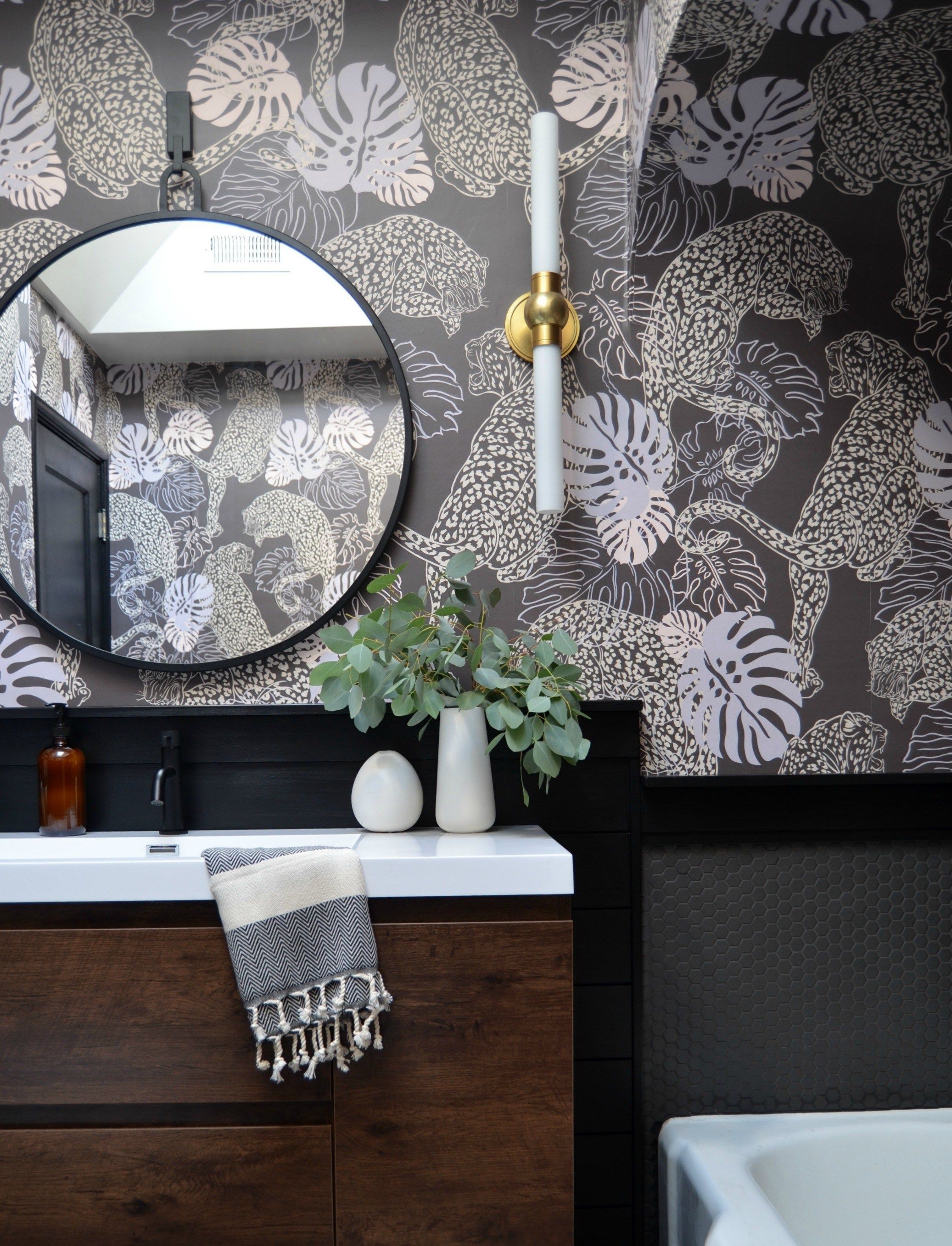 It's absolutely breathing-taking!  Need I say more? Wallpaper makes the room! Whether you are on a budget or your paycheck is burning a hole in your pocket, wallpaper is an investment you'll want to make in your home decor. If you had to choose one item, wallpaper is going to be the element that turns your house into a home. It can also turn your home into a slice of heaven.
---