Maraya Rodostianos is the creator of Print Paper Cloth. With a background in graphic design, Maraya made the transition to surface design with relative ease. Her collection of contemporary decor is fun, bright and energetic.
Her wallpaper collection featured in Wallpaper Republic emanates a warm sense of homeliness and simplicity. A keen eye and an intuitive feel for balance and colour is plain to see. Being based in the Byron Shire of Northern NSW has had an indelible effect on the tone of Maraya's work. Tapping into the relaxed vibrations of her surrounds provides ample inspiration and is often the subject matter of her patterns.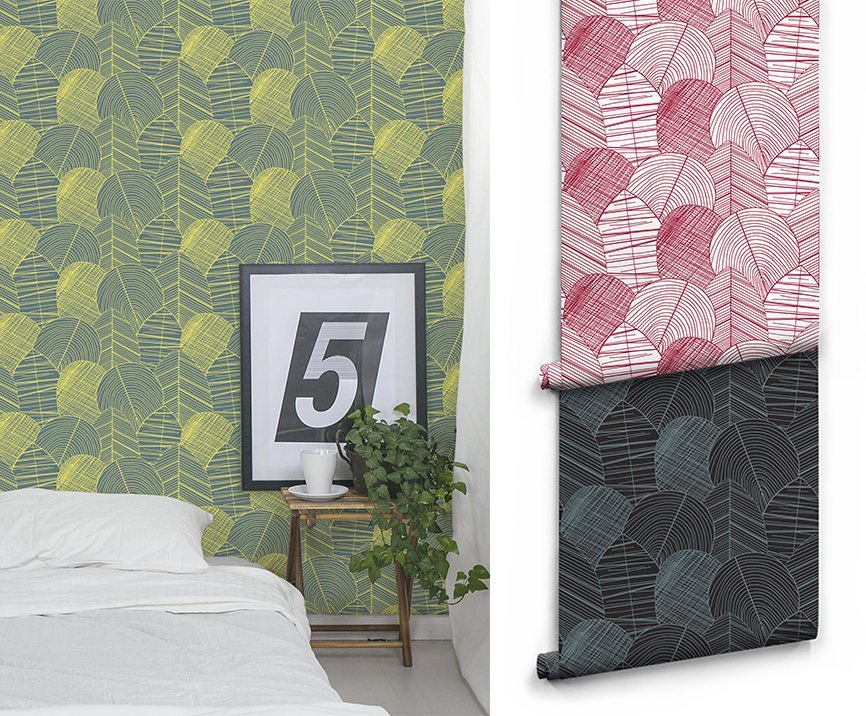 The Print Paper Cloth collection within Wallpaper Republic is driven visually by flora and fauna. A pattern such as "Byronian Hills" is one such example of her adept eye for colour and balance combined with flora. A soulful hand drawn leaf trail in 3 different colourways designed to suit different applications and interior design styles.
A pattern such as "Sleeping Owl" showcases the fauna side of the collection. Like the rest of her patterns it's a hand rendered piece adapted to a digital medium. This particular pattern would perfectly suit a nursery, sure to encourage some very sweet dreams and restful sleep. A trademark of the Print Paper Cloth collection is the array of great colourway options and "Sleeping Owl" is no exception with 4 different choices.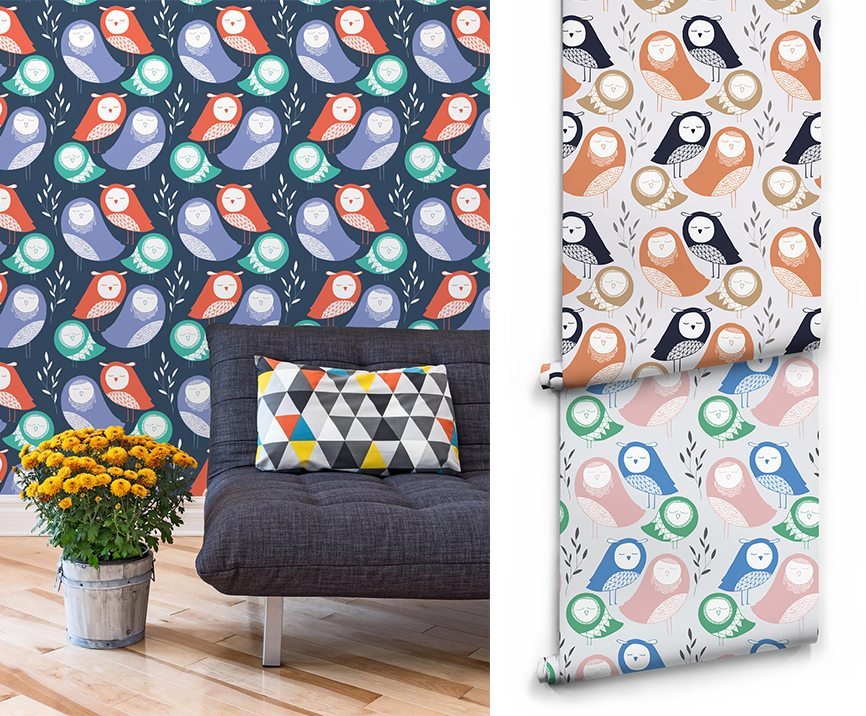 Recently Maraya has been lending her skilled hands to an abstracted style of painting. As a qualified art therapist, entering this realm of self exploration is encouraged. As a departure from her design style, her multi faceted range of talents are obvious. Maraya states that "I've spent most of my life 'designing' and art has always been a dream, more than a reality. It is at this point in my painting that I decide I want to invest more time in art." The fruits bared thus far would suggest that this is a great direction and a new dawn for Maraya.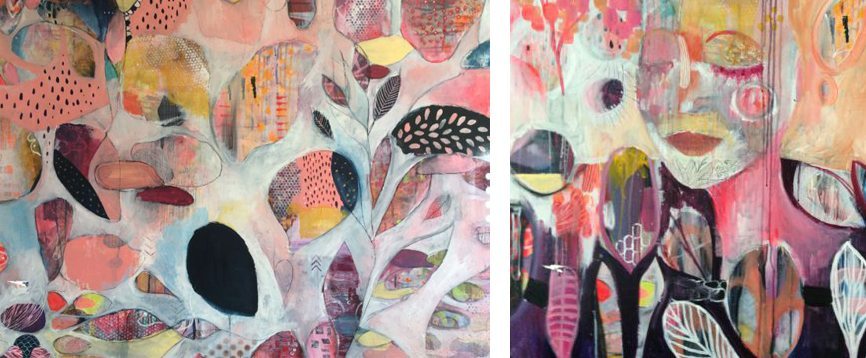 ---