Maine House Interiors: Discovering the Secret Garden Wallpaper Collection
Introducing Milton & King's latest collection: the Secret Garden Collection. This exquisite line is a collaboration between Melbourne's renowned interior designer, Amy Spargo of Maine House Interiors, and Sydney artist Bethany Linz, famed for her distinctive hand-painted florals. Amy's unique blend of old and new encapsulates her clients' lifestyles while infusing surprise elements through pattern, color, and unique objects.

Drawing inspiration from French art styles, the collection also pays tribute to America's first interior designer, Elsie de Wolfe, while making this style more accessible. The Secret Garden Wallpaper Collection, featuring ten captivating designs, harmonizes traditional style and modern aesthetics, celebrating de Wolfe's legacy in a modern context.

Stay tuned as we delve deeper into Amy's design journey, the birth of her company, and the story behind the stunning Secret Garden Collection, where classic design encounters contemporary elegance.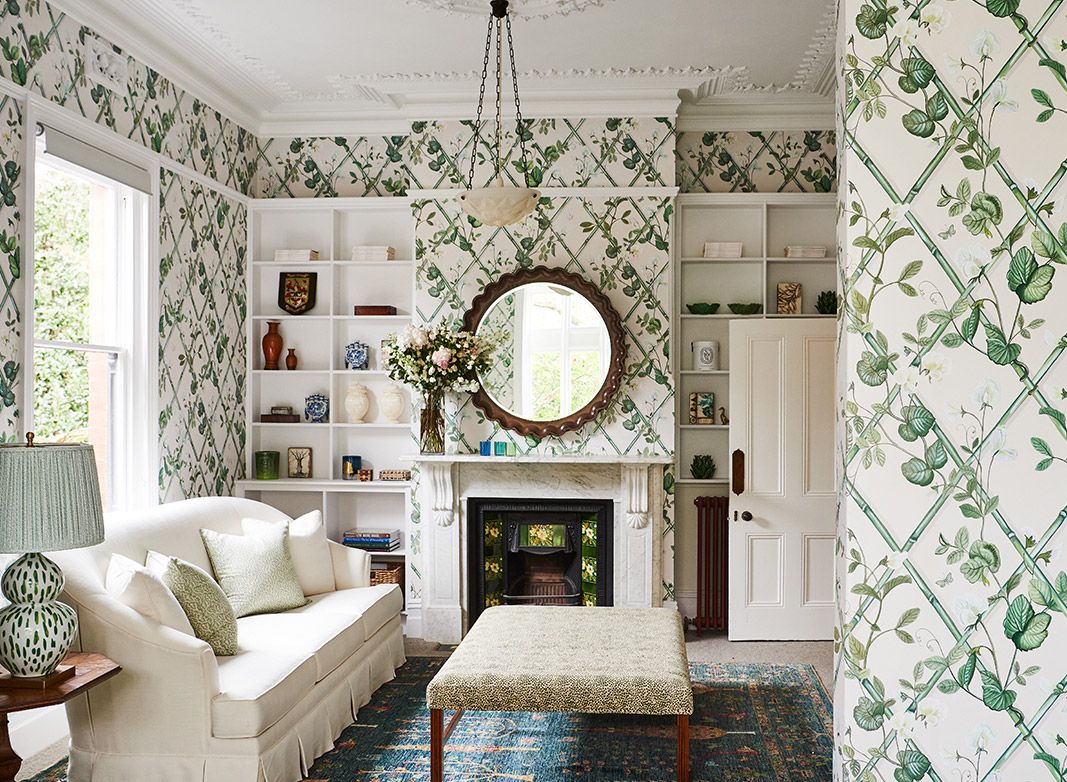 Tell us a little bit about yourself. Have you always been based in Victoria?
I grew up in Geelong, outside of Melbourne.  I moved to Melbourne with my family at the end of my schooling and studied there. In 2010 my then boyfriend and now husband moved to Sydney where we both start our own businesses, ultimately, family, almost 6 years later (when I was pregnant with our second child) brought us back to Victoria and the Mornington Peninsula, which is where we have been ever since.
---
How did you come to found Maine House Interiors?
I had worked within a large architectural practice and then a boutique Interior Design firm in Melbourne for some years. Then, in 2005, the company I was working for asked me to set up their interstate operation, which I founded and worked on in Sydney for 2 years, before feeling the strong urge to have a studio of my own. I knew I had the experience, both in design and in business, to start my own company and was excited about the prospect of designing in a way that I felt I had spent the prior years curating.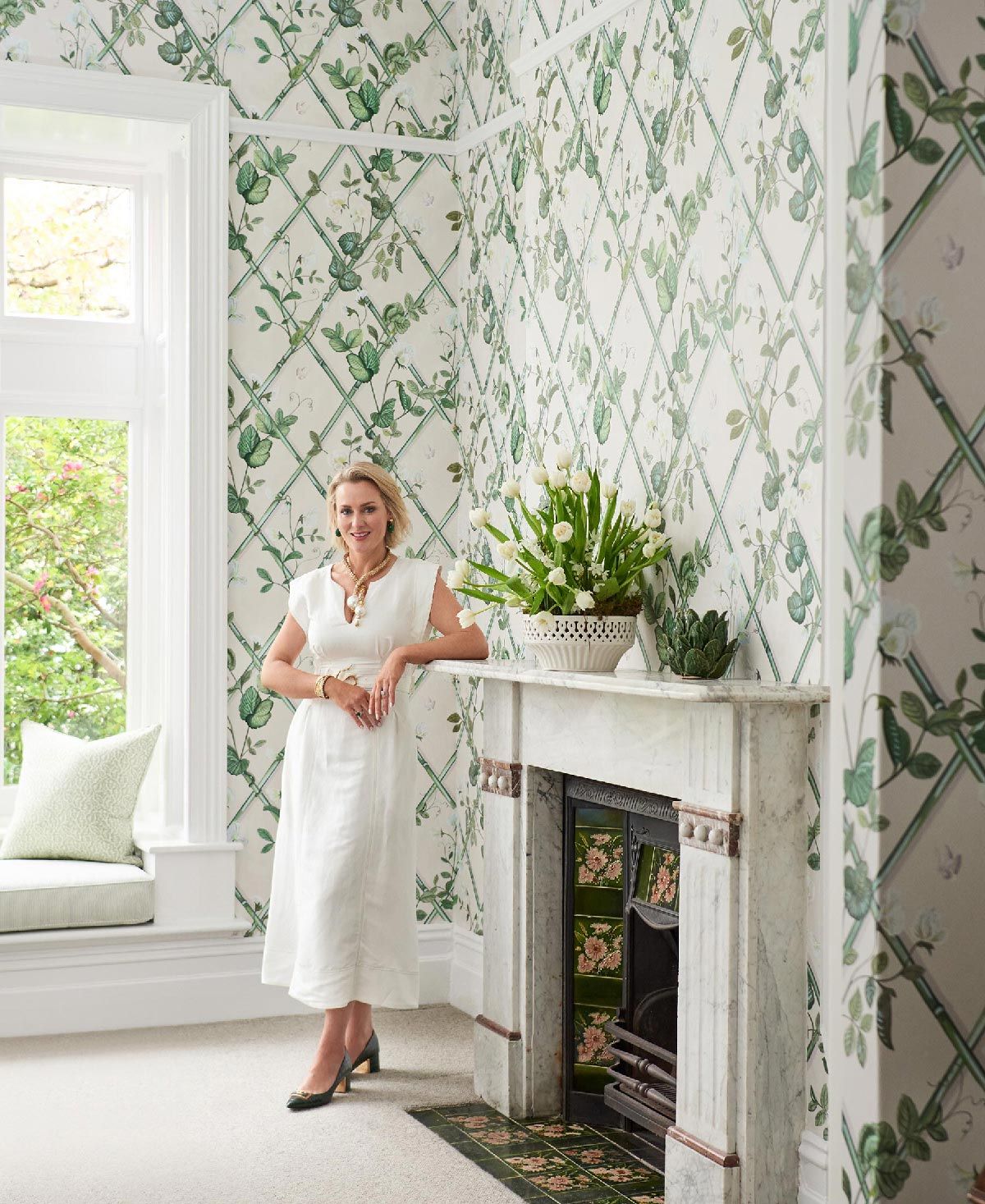 What is your favourite part of interior design and decorating?
I love working with people, designing bespoke interiors for our clients that are a true reflection of them and their lives. I also love working with our suppliers and trades to bring our visions to life. My favourite part of the project is both the first and last meeting. The first as it's the ignition of the design idea when we receive our creative brief and then the last meeting, the reveal. We are an end-to-end service so our clients experience a full reveal, their house designed and installed down to the very last detail, like the beds made in bespoke linen and bookshelves styled to perfection complete with burning candles.
---
What are your main influences and sources of inspiration for styling a space? How do you approach a project – do you have a set process that you follow, or do you let each individual space guide you?
My influences for my design come from a range of sources: mother nature, travel, history, fashion, life experience and my clients.  After over 15 years in the Interior Design industry, I have honed in on our processes that we know work for all of our projects, so we work within this system that we have created that we know produces the very best outcome for our clients.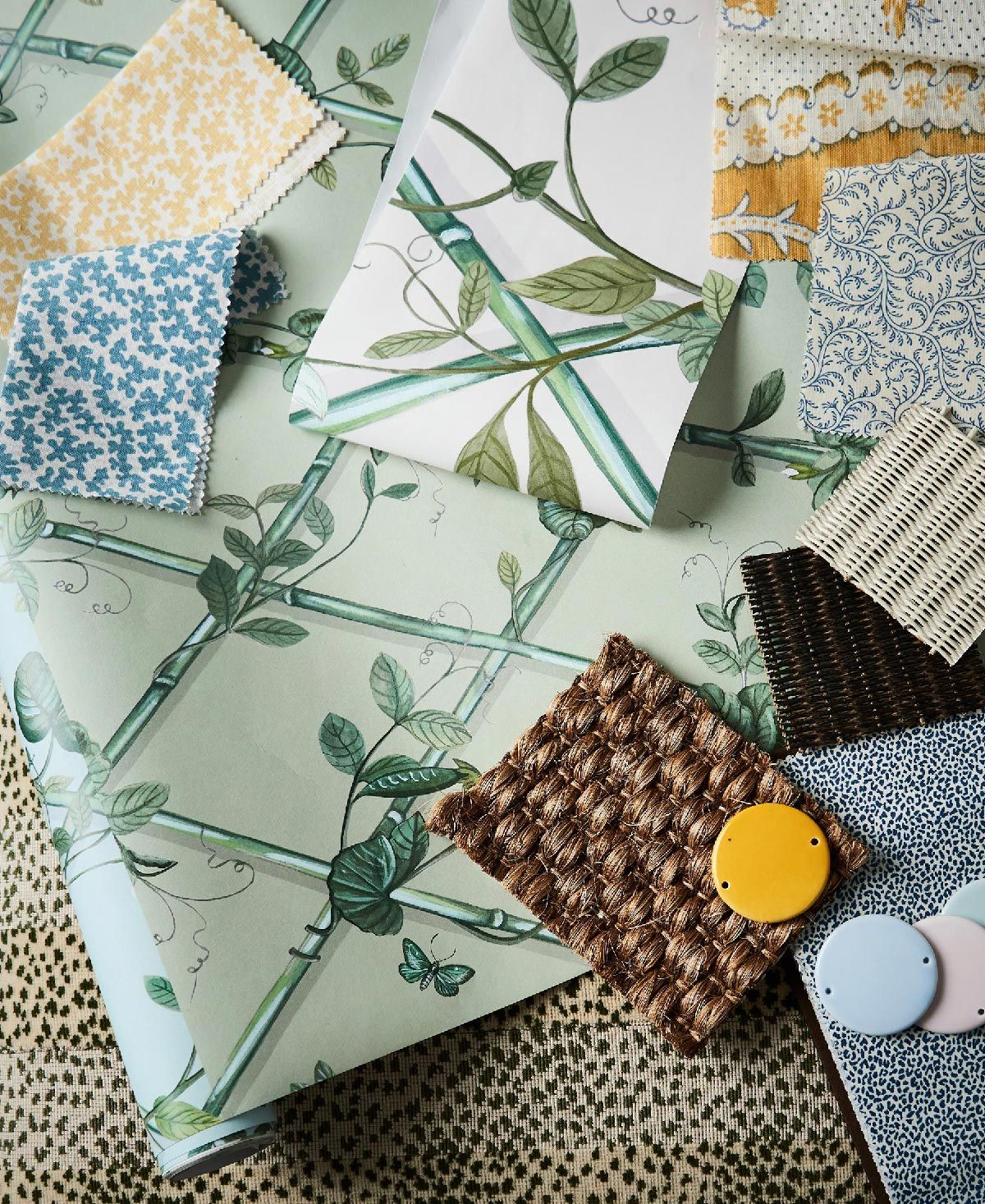 Can you tell us about your inspiration behind this wallpaper collection?
I have long loved the treillage style and the way that it has been incorporated into interiors in both Europe and the US. In Australia it is rarely seen, and I found it to be a difficult craft to source here so I felt strongly about being able to bring that design style here in a way that was also affordable and also interesting. I wanted to create this through the use of different colours and styles, both geometric and floral.
My design influences were from the gardens of France, the interior by the first known Interior Design professional, Elsie De Wolf, for The Colony Club in NYC, the namesake for one of the collection designs, and the floral motifs were inspired by my garden and the gardens I grew up in as a child. I pulled my favourite flowers, sweet peas and field roses and intertwined them into the strong design of the pattern.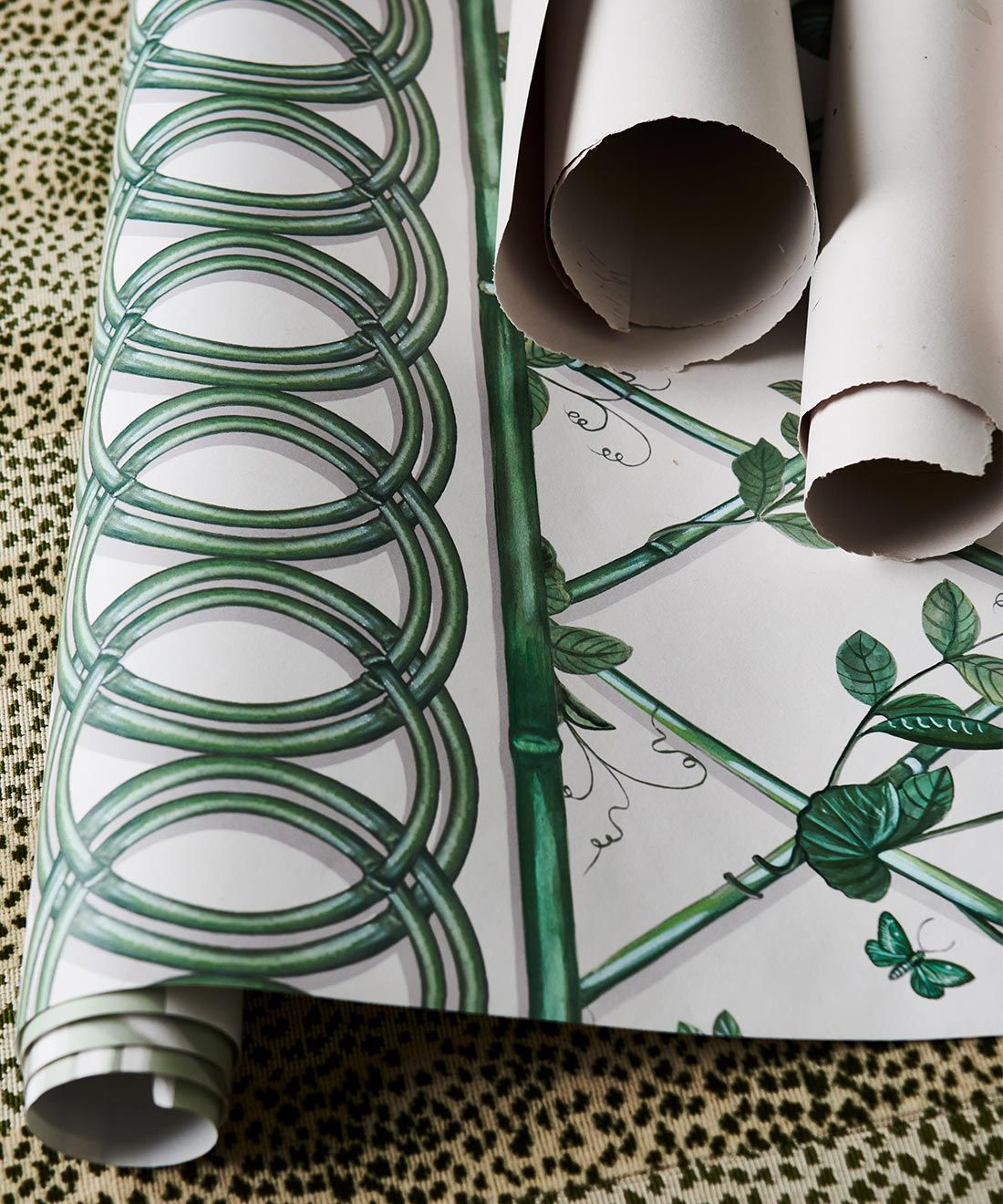 Can you walk us through the creative process from the initial concept to the final product? How did you refine your designs and make decisions along the way?
Bethany was incredible to work with, I feel that we had a shared vision from the very beginning. We discussed the initial ideas which flowed easily and quickly, from there it was more of a longer process to refine the scale, intricate design of the border and then the worked together through shared imagery for the final selection of the florals. I had admired Bethany's work for a long time, I have her Hydrangea wallpaper in my entry at home and when I knew I was ready for a wallpaper collection, it was instantly Bethany that I wanted to call to bring it to life.
---
How did you approach the selection of colour palettes and patterns for your collection? Did you have a specific theme or mood in mind?
Being an interior designer, I have had decades of experience working with patterns and colour. I have a firm understanding of scale and print and colour and how they should be used in an interior. I applied my experience when working out the designs for this collection.  The initial intent was for the wallpapers to be able to be applied to all areas of the home, which is why we have the same design in different scales. I loved the idea of being able to use one paper in one room and then transition to an adjacent room with another wallpaper, maybe in a larger scale in a bolder print or colour. The colours were chosen to be complementary while still being interesting and bold enough to be standouts on their own.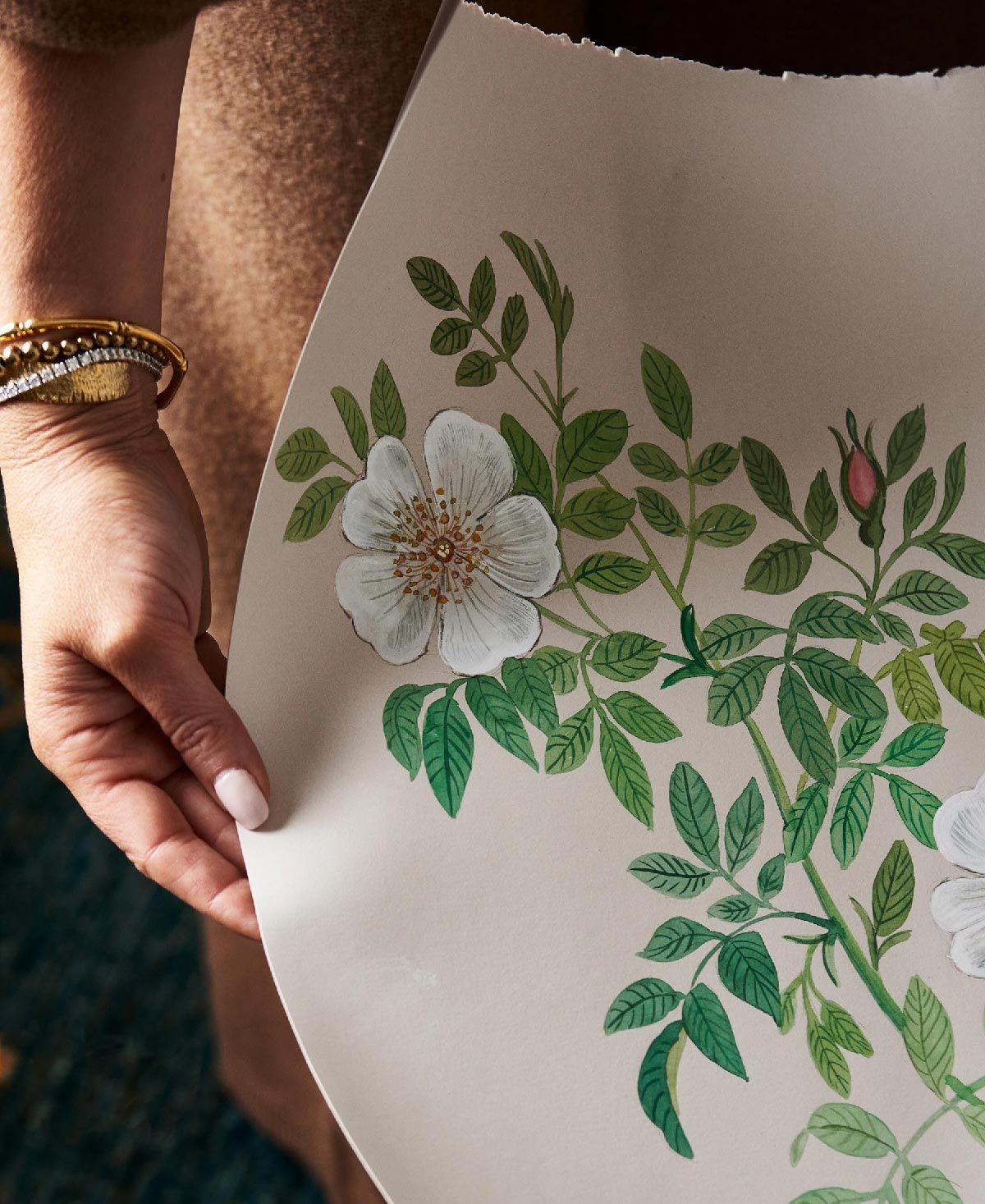 Could you describe the target audience for your wallpaper collection? Who do you envision using these wallpapers and in what kind of spaces?
I see this collection being suitable for all projects, whether it be residential or commercial.  It was important to me that my designs were available to everyone, as I feel that good design elements shouldn't be limited to those in the trade, which is why I have partnered with Milton & King, who offer their products to both retail and trade customers.  The wallpapers are designed to be used in multiple spaces in one project, or in one room to be the jewel of the house.
---
We've seen the stunning photos of the Grande Climbing Sweet Pea design in Irish Linen that you installed – what was your process for styling these interiors?
I loved styling this space, the first installation for the range.  I leaned into the floral style of the Climbing Sweat Pea design and wove greens, neutrals and fresh white to sit harmoniously with the paper. The paper is bold and I feel that we have softened it here with the calm colour palette of the soft furnishings as it's a bedroom and retreat space that needs to be restful.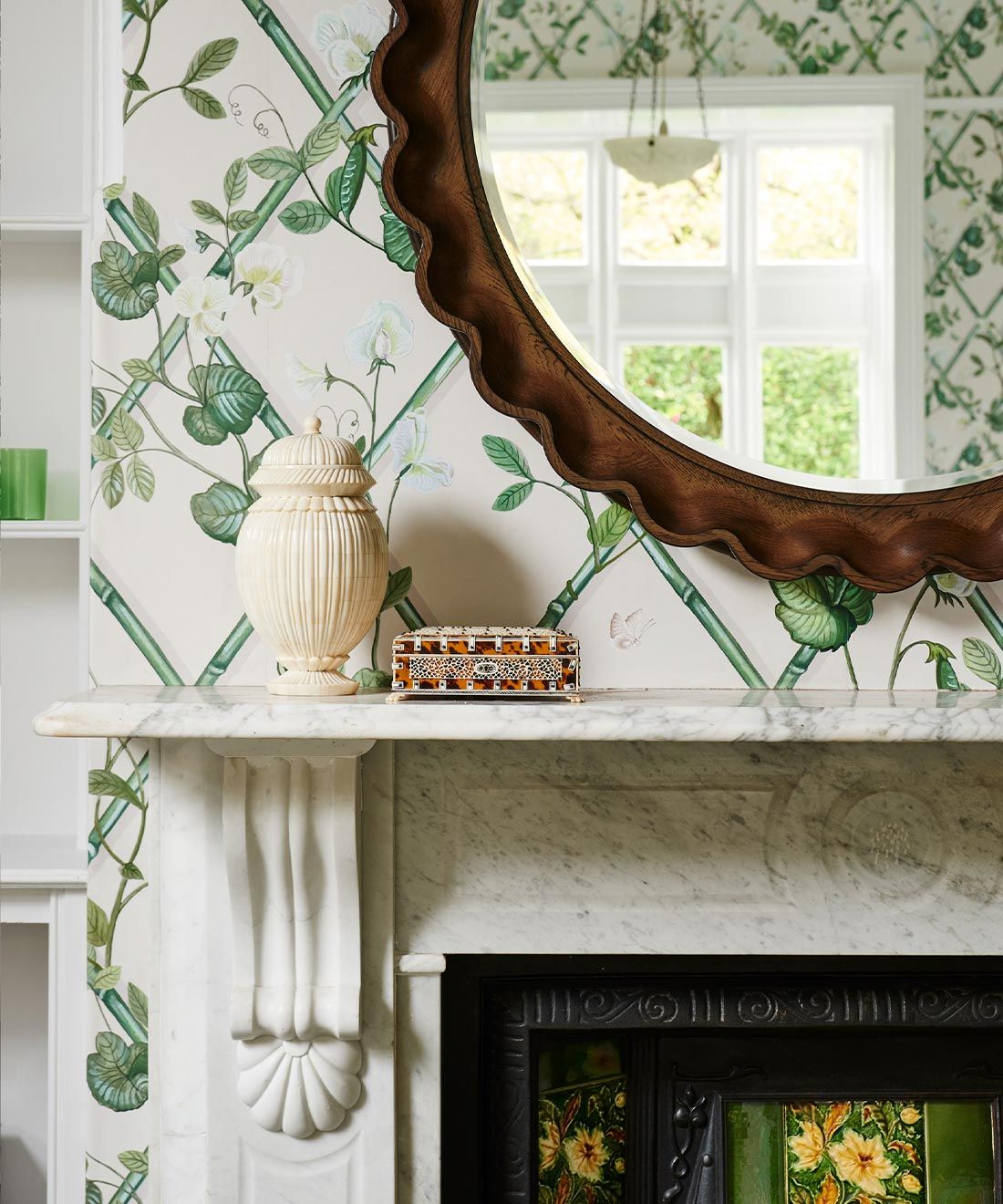 Are there any messages or emotions you aimed to evoke through your wallpaper designs? What kind of atmosphere or ambiance do you hope to create in people's homes?
I aim to create spaces that wrap around you, that make you feel that home and at ease.  I feel that the frieze designs and particularly the Climbing Sweet Pea designs create that in an instant.  The soft colour palette is inviting and, in a way, familiar which I think is important when creating spaces.
---
How do you envision your wallpaper collection complementing other elements in interior design, such as furniture, lighting, and decor? Do you have any recommendations or suggestions for incorporating your wallpapers into different spaces?
Wallpaper is such an important part of an interior, I feel it is the key to setting the tone for the space. The furnishings I feel add to the space, whether that be to add drama to the paper or to complement as you can see in my interior with the Climbing Sweet Pea design. The Secret Garden collection (of florals) is beautifully detailed so I would recommend complementing it with texture, simple prints and colours so it is the hero.  We designed the frieze wallpapers so clients, designer and customers could add bold prints, colours and motifs to be the focus and the wallpaper to be the element that ties it all together. There really is a design for all styles of interiors in this collection.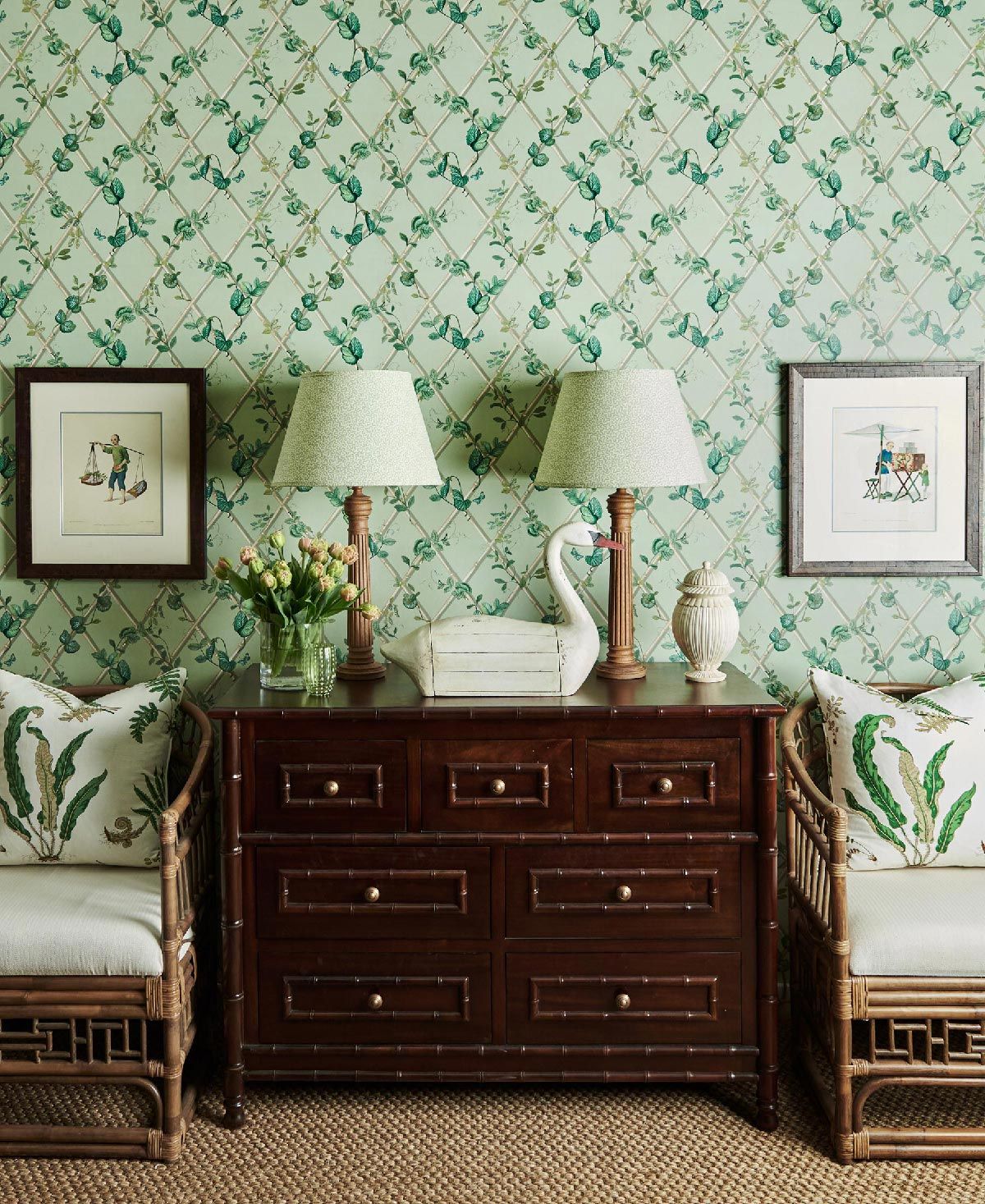 Are there any big projects coming up for Maine House Interiors that you'd be willing to share with us?
We have so many exciting things coming up for Maine House Interiors, firstly we have been honored to be asked to be the next Guest Editor for Home Beautiful magazine next month, an very large scale residential project in Perth, our new family home which starts construction in July, and a private members club on the Mornington Peninsula….it's going to be a busy year!
Maine House Interiors
Shop the entire collection
---