Bethany Linz Marbling Wallpaper Collection
With traditional marbling blasting back into fashion, Bethany Linz is driving this rising trend forward with her new Marbling Wallpaper Collection. Bethany jumped at the opportunity to try something new and reintroduce herself with these latest designs.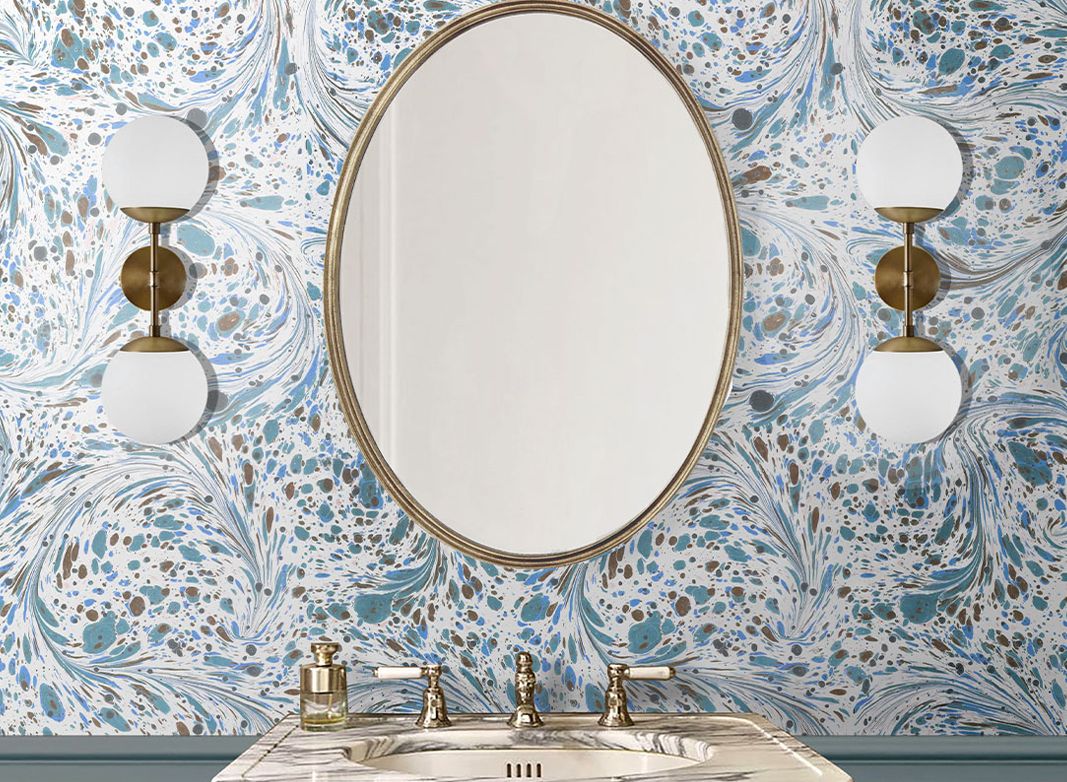 When asked about the inspiration for the Marbling collection, Bethany told us, "I was attracted to the organic patterns and the process of creating them. Marbling is so different to my past work which is usually botanical inspired. This collection was challenging but fun trialling different techniques, I never knew what was going to turn up on the paper when I peeled it off the water and that to me was like letting go." And she's right – this new collection is unlike anything we've ever seen from Bethany, whose beautiful florals and birdlife we've come to love.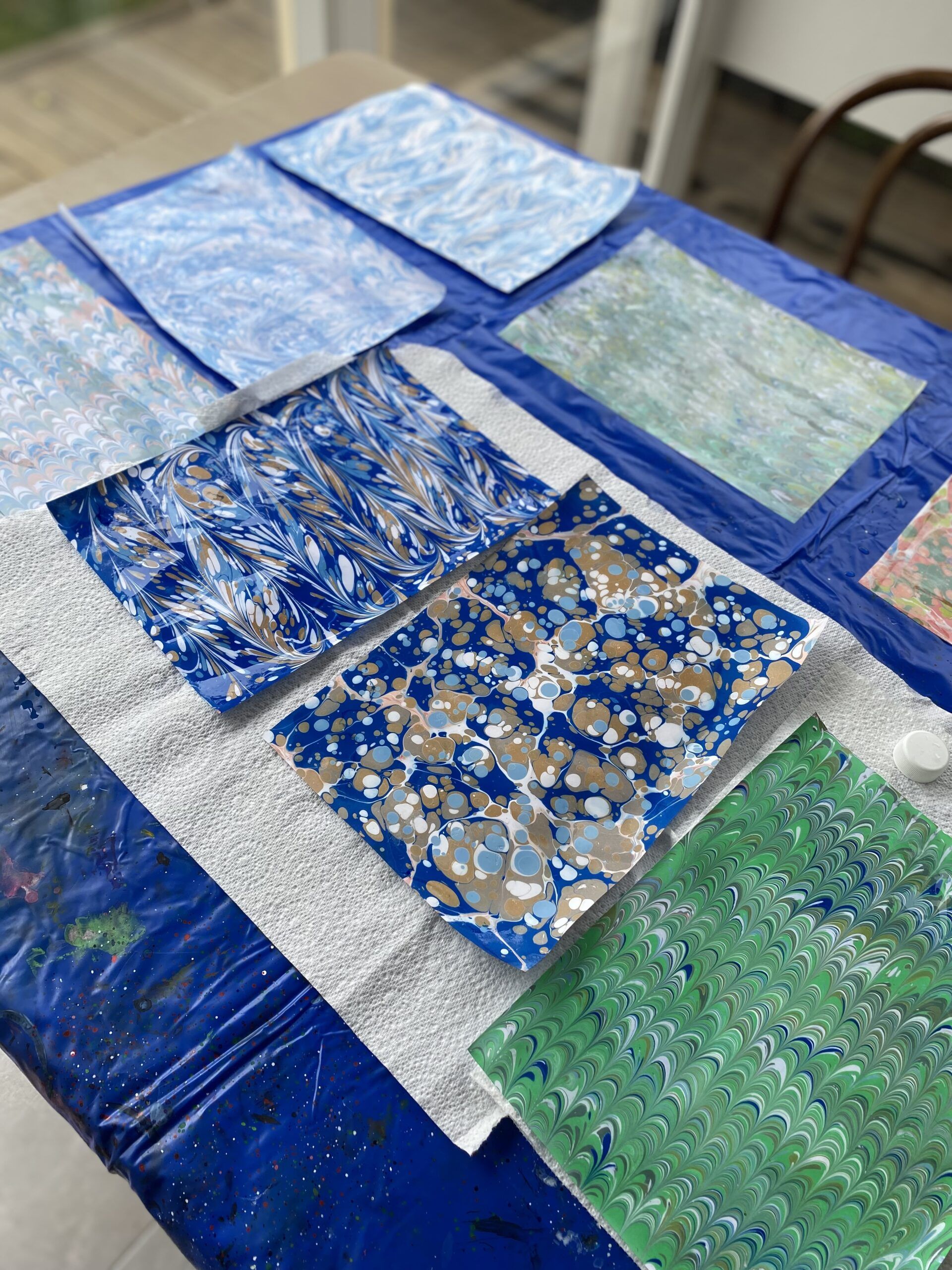 The five designs showcase a great range of marbling techniques, and feature some great colour pallettes that will work well with a variety of stylistic choices. From the complex, nebula-like detail of Marble Confetti to the Antique Stripe's callback to original processes, this new collection from Bethany Linz really captures the motion and soul of the natural world.

A design technique with endless possibilities, we wondered how Bethany came to decide on the final collection, and what techniques she used to create these incredible new artworks.
"

I wanted to have a variety of scales and patterns.

I wanted to st

eer

clear of the more traditional patterns like the Peacock pattern and French

C

omb and have a more modern stone effect.

I was wanting to create a collection that was organic and textural."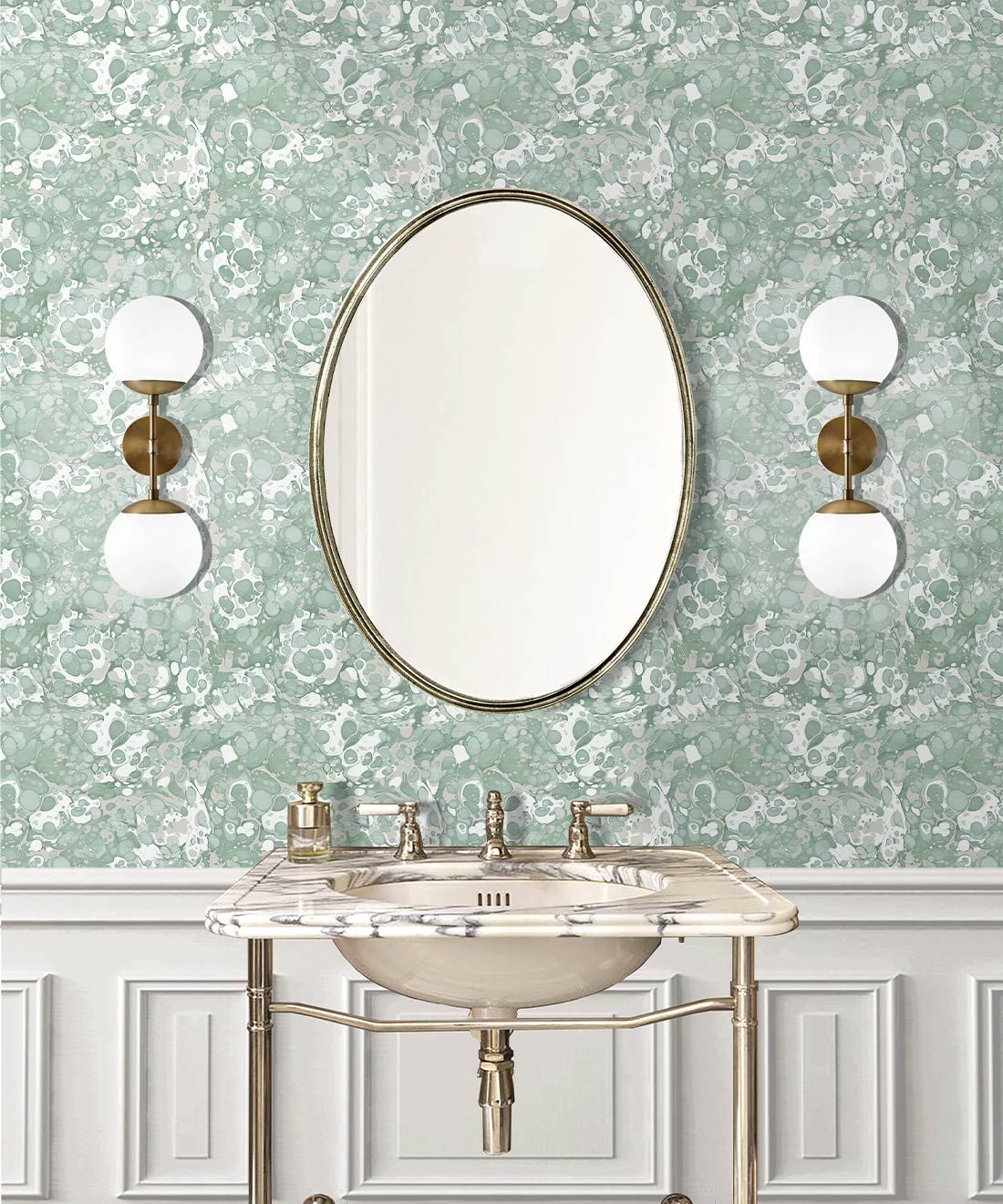 The first design from the collection, the Pebbles Wallpaper, is a perfect representation of Bethany's goals – this design was created by Bethany through flicking paint onto the surface of the water and allowing it to settle, layer on layer. "This is probably one of the most popular marbling patterns of all time," Bethany says. Also known as Stone, Turkish Spot, Agate, Stein and a multitude of other names, this technique is typically a precursor to creating more detailed marbling patterns like a French Comb or Git-Gel. Pebbles comes in five colourways, Aqua, Chocolate, Dusty Pink, Granite and Powder Green.
So how did Bethany move forward from there? We asked, and this is what she had to say: "After trialling different techniques for weeks, I managed to create the design "Pebbles," but I needed an experienced marbling artist to help me create the more intricate designs that I was after. That's when I found Japanese marbling artist Izumi, who agreed to collaborate on this collection with me. This was the first time I had someone help me create the original artwork."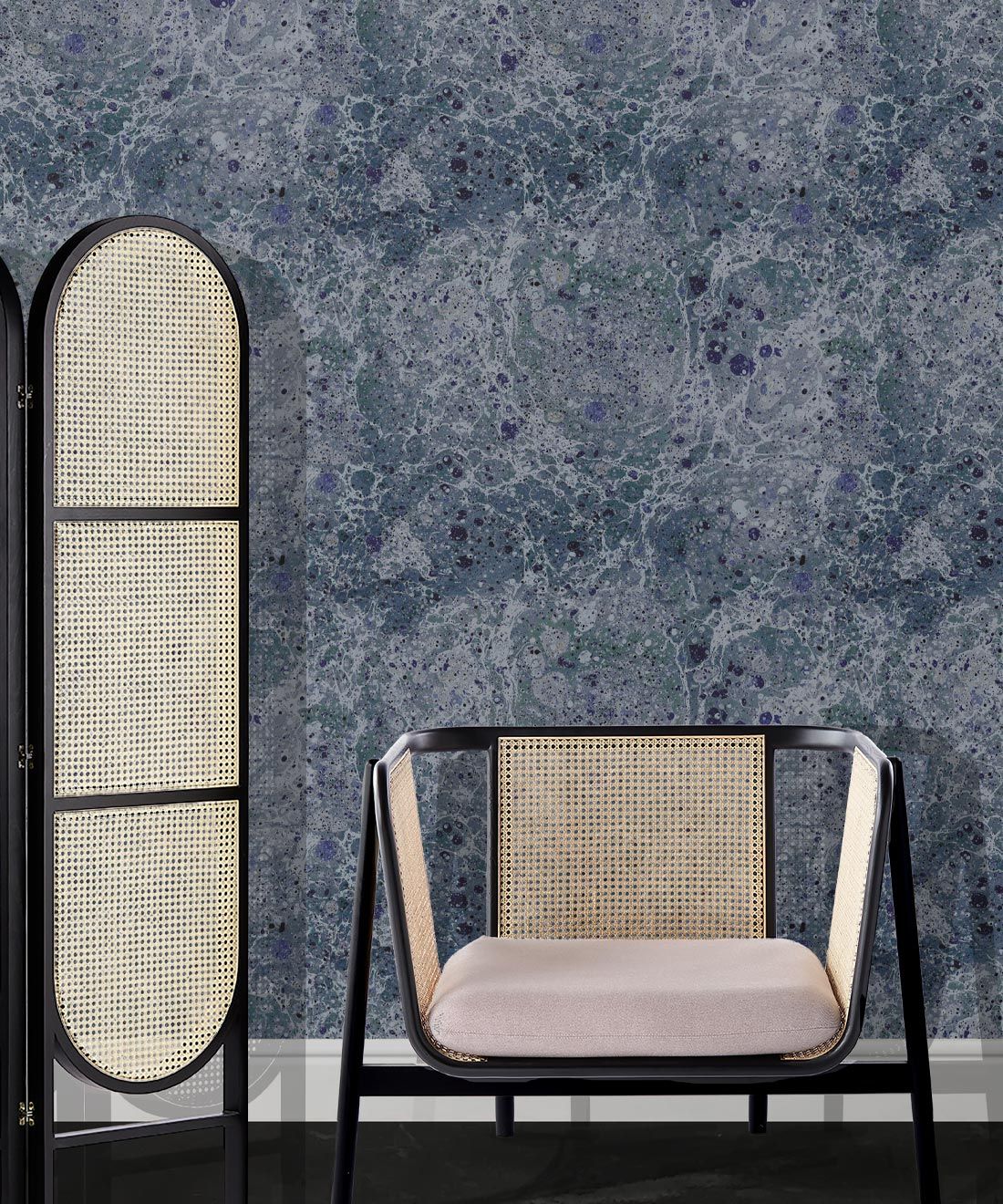 You can see signs of both artists in the next design, Rock Marbling, which was created by Izumi in a similar fashion to Pebbles but allowing the background colour to spend more time on the surface before flicking more colour onto the design to create the delicate spots. "This design to me resembles a stone pattern more than the others, I can see this looking beautiful as splashbacks in kitchens and bathrooms." Rock Marbling is available in six colourways, Blue, Charcoal, Earth, Green, Grey and Navy.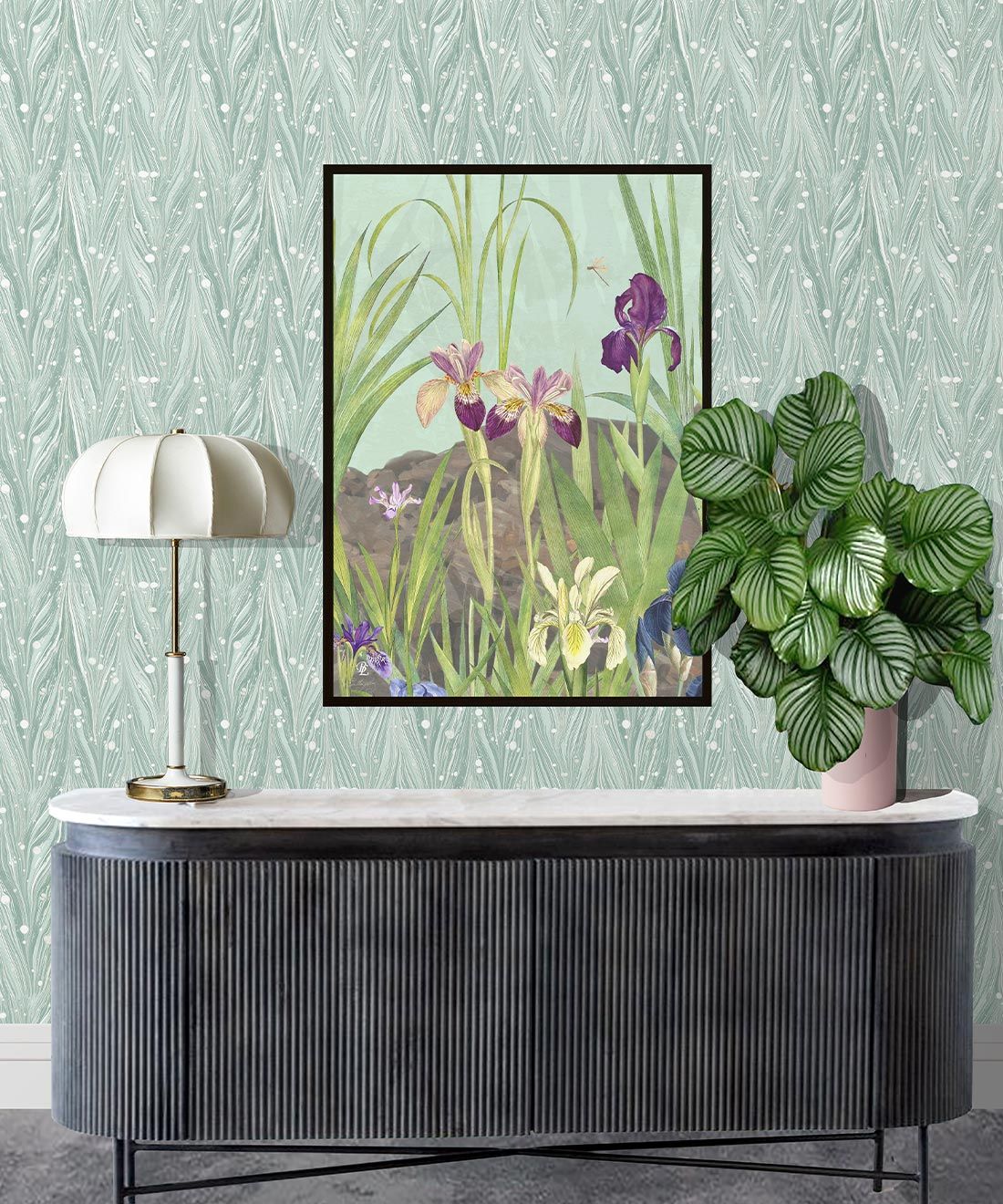 Antique Stripe Wallpaper
Antique Stripe is a pattern of marbling that has been seen across the world since as early as the 17th Century. The design is created by using the 'feather technique,' where paint spread across a bath is drawn with tools into alternating directions, and then showering the pattern with fine dots of colour (usually white) to create depth and play into the asymmetry of the design. Antique Stripe is available in Beige, Charcoal, Forest, Garnet, Pink and Sea Spray.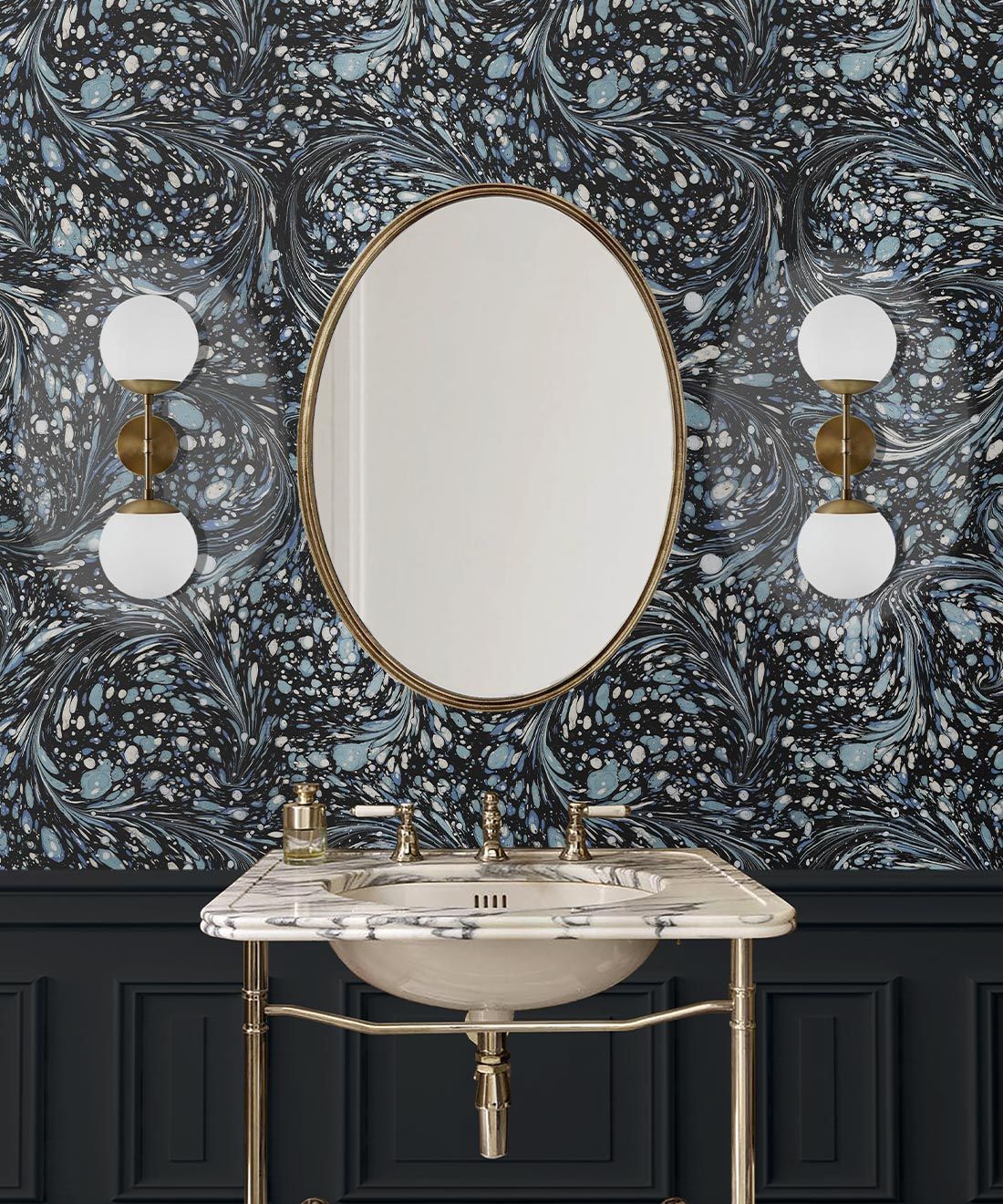 Marble Swirls is unequivocally Bethany's favourite design from the new collection. The artwork was created by Izumi, and according to Bethany, "looks like water splashing and swirling around on the wall. That's what I love about marbling, the way it captures one single moment of a moving pattern, a pattern that is ever changing as it moves along the surface of the water." Marble Swirls features stunning colours dancing across the paper, ebbing and flowing as if the design itself were made of water. It is available in six colours: Blue, Caramel, Chocolate, Navy, Orange and Pink.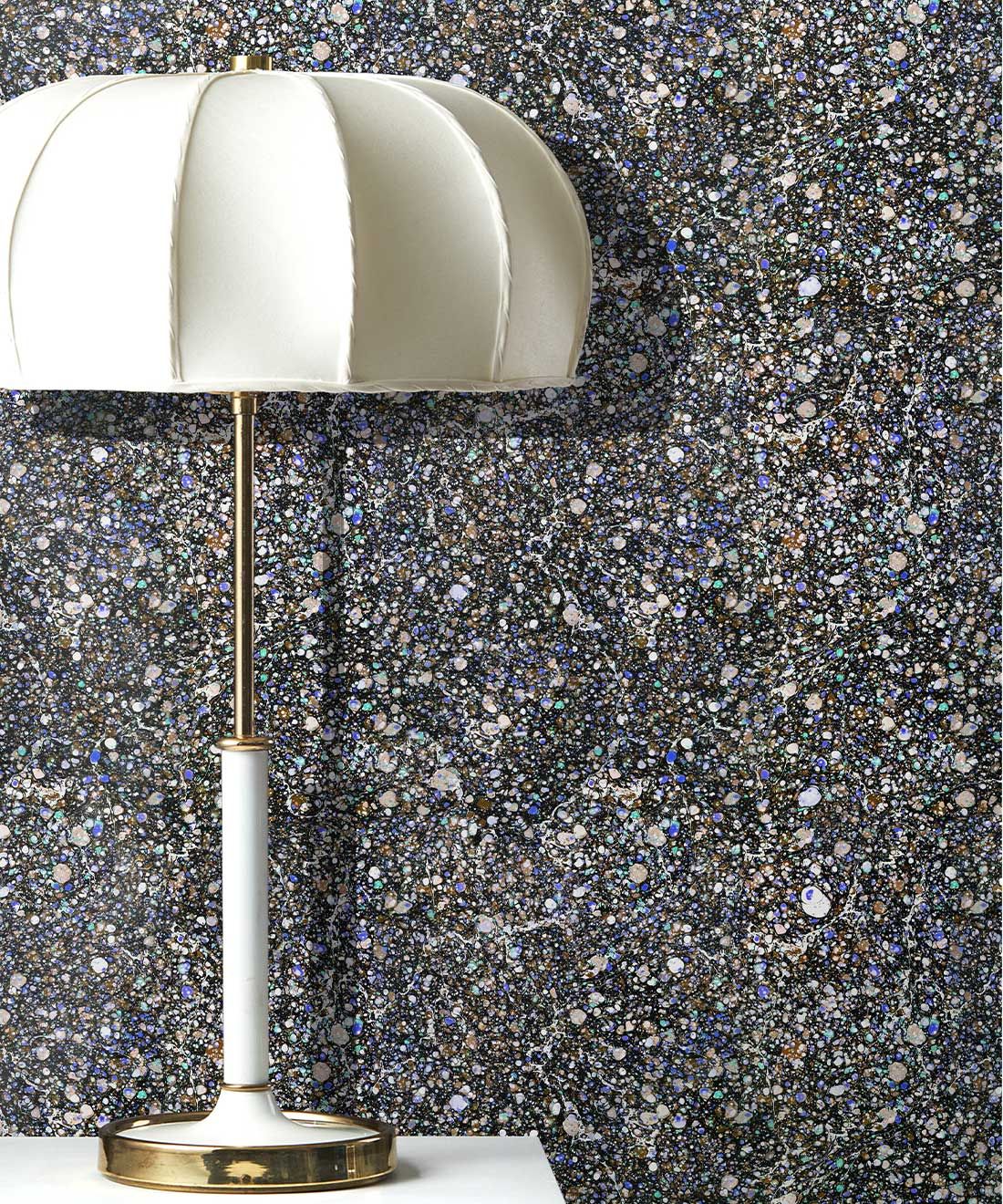 Marble Confetti WALLPAPER
Last, but not least, is Marble Confetti, which reminds us of shining stars and far off galaxies and the spectacular complexity of terrazzo. Similar to Pebbles, this design is created by way of throwing paint into the marbling bath and using specks of colour to create a pattern that is beautifully intricate. "I think it is a fun and very delicate all over pattern," says Bethany – and we couldn't agree more!
We're thrilled to see the aftermath of Bethany stepping outside of her comfort zone for this marble wallpaper collection, and we can't wait to see the amazing interiors that are created from these unique designs.
Bethany Linz Marbling Collection
Shop the entire collection
---