The Milton & King Difference
We know you have a lot of options when it comes to who you buy your wallpaper from. You probably first take into account things like, does this company have the product in the style and color that I want? Second, is the product of high, reliable quality? Am I getting value for what I paid for? And finally, what type of company am I buying from? Who am I supporting with this purchase? There is a lot of cheap wallpaper out there: cheap in price, cheap in look and cheap in quality. We'll take a brief look at what makes Milton & King, the company, the products and designs different than every other wallpaper company.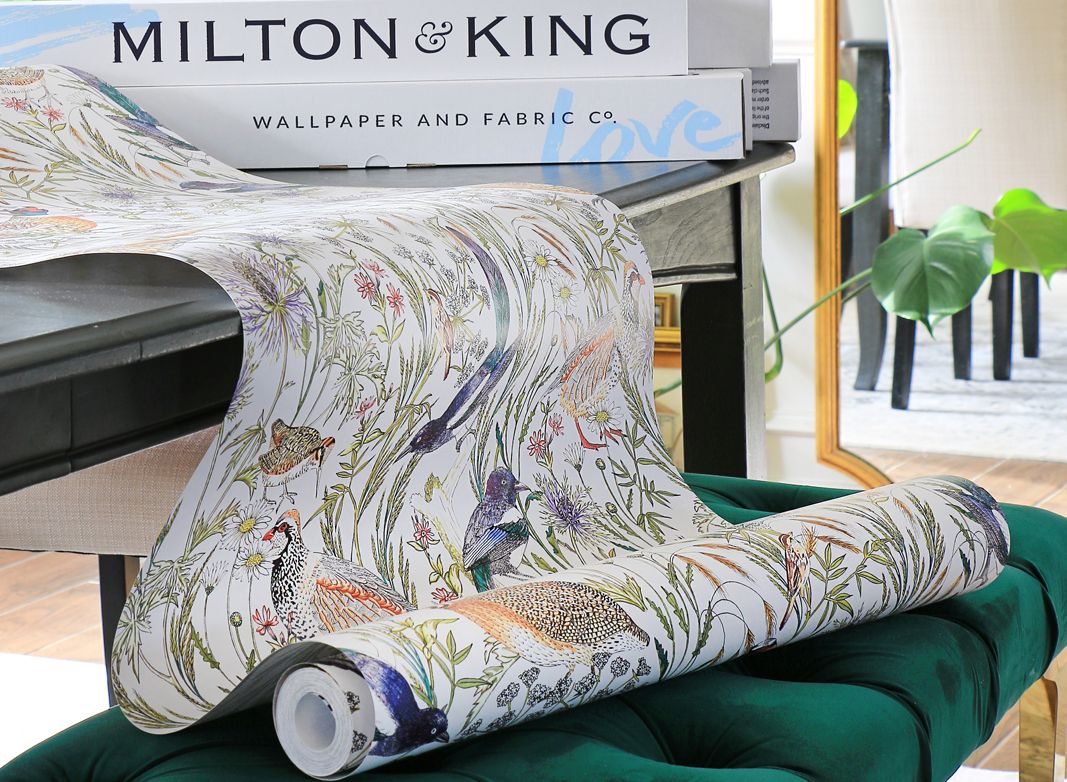 The Designs
It only takes a minute or two to realize, wow, Milton & King has so many beautiful wallpaper designs. You'll find no shortage of designs on our competitor's websites and in your local home improvement store either. But there are a few things that set us apart.
#1. Realistic Designs
We'll put any of our brick wallpaper, wood wallpaper, tile wallpaper and concrete wallpaper designs against any in the industry. These designs are created using images of the real thing, so it's not surprising that people can't believe their eyes.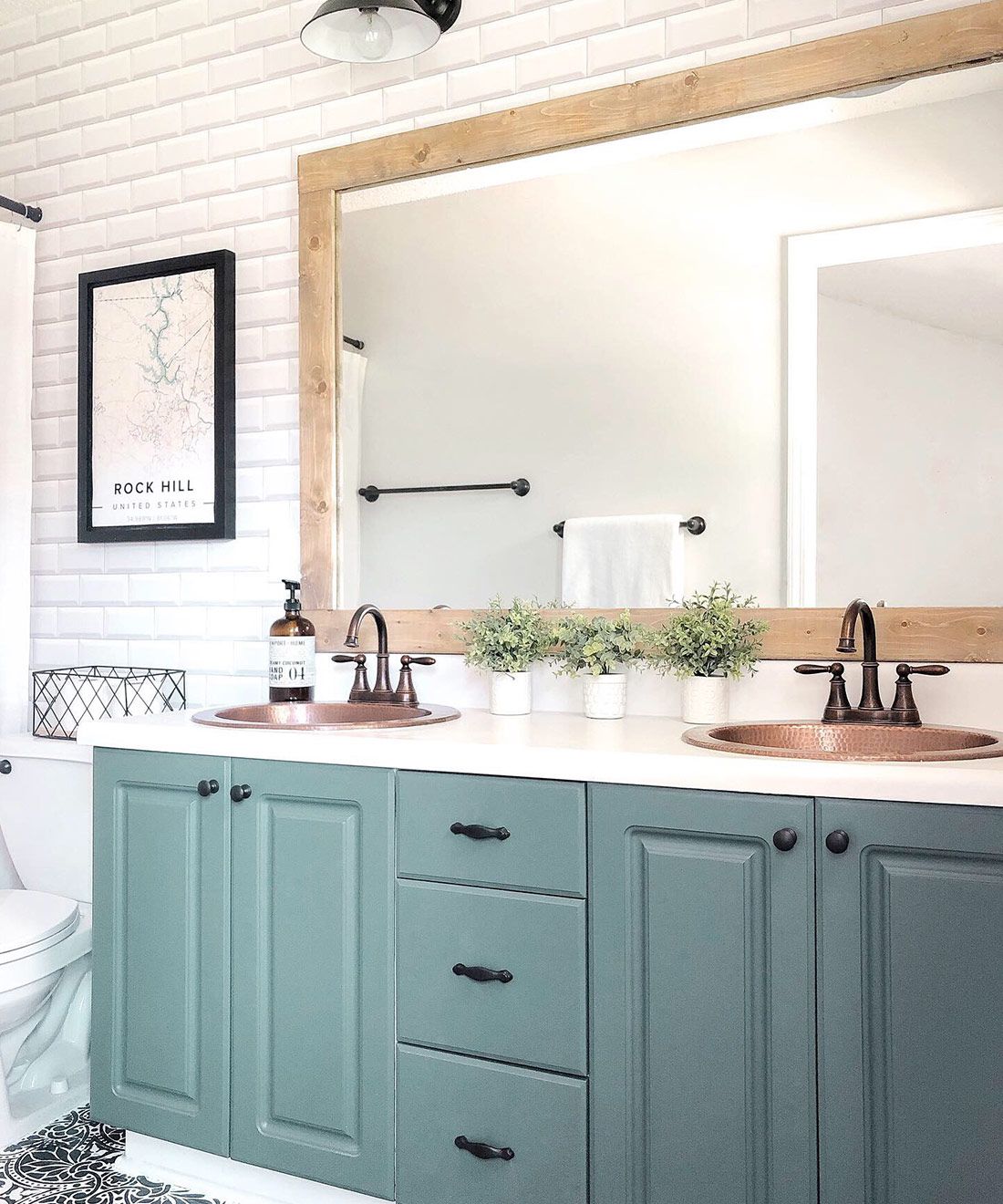 #2. The Artistic Community
Milton & King works with dozens of independent artists and licenses the ability to make unique wallpaper collections based on their work. We support the talents of artists across nearly every continent and bring them to homes all over the world.
#3. Unique Designs
Because we work with so many talented independent artists, it's no surprise that we have designs that you won't find anywhere else. These are one-of-a-kind and express the personality and taste of each individual artist. All one needs to do is browse through our Wallpaper Republic Collection to see so many unique creations.
Below is an image from artist Bethany Linz during the creation of her Orchid Wallpaper design.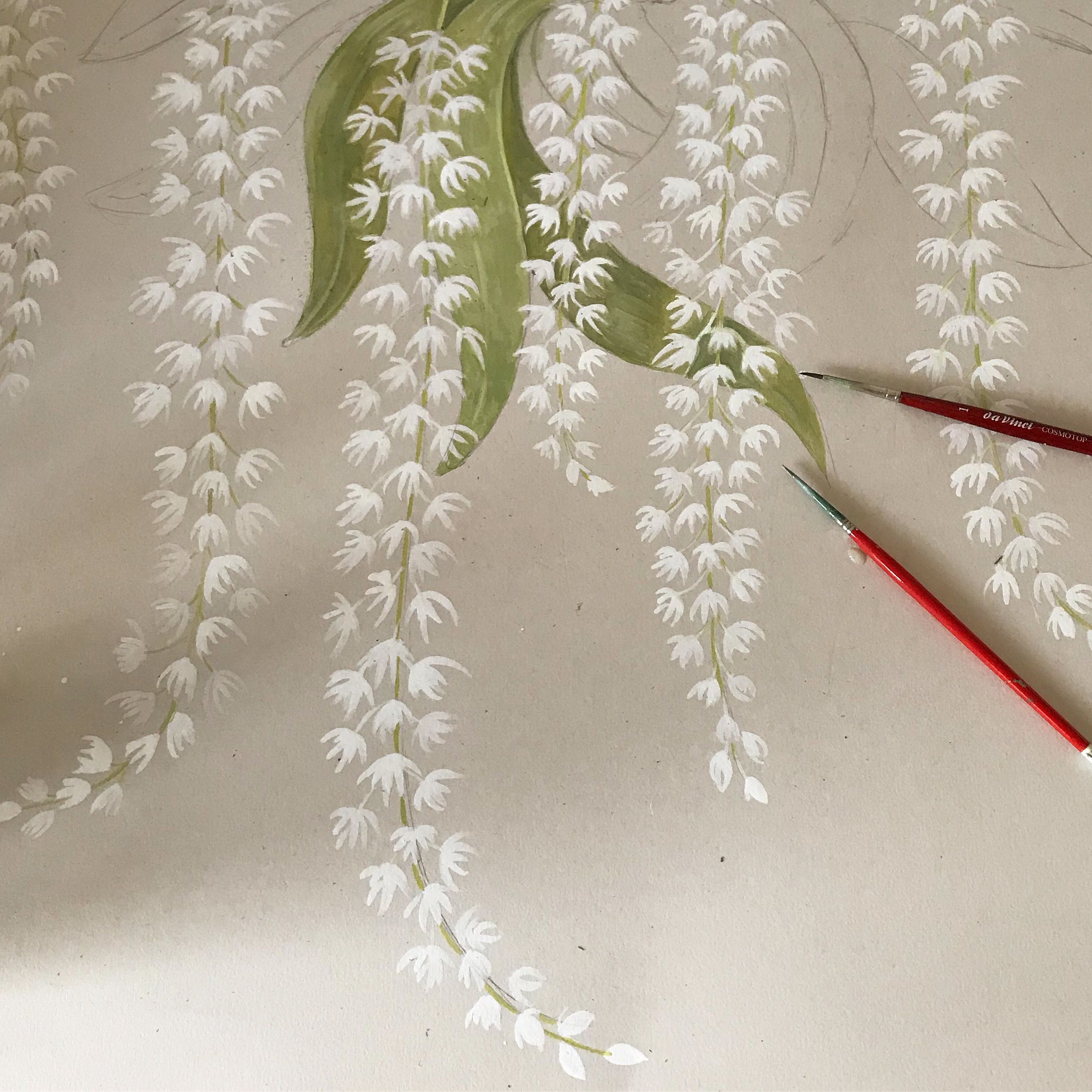 The Product
It's important to us at Milton & King that we are giving you a reliable, durable and quality product. There are all sorts of wallpaper products out there, from peel & stick, vinyl, wallpaper that you have to soak and everything in between. We take pride in listening to our customers and their experiences. We even discontinued a peel & stick product line after it was found to be performing inconsistently. We offer a non-woven wallpaper. This means that because of the backing which is a mixture of natural and synthetic fibers, the paper doesn't expand and contract. It is also breathable. And the real cherry on top is that it can be removed quite easily in once piece. The quality of the paper, design and print keeps us at the forefront of the wallpaper industry.
We only buy paper that is FSC Certified. What does that mean?  It means that that Forest Stewardship Council, a nonprofit organization, has given its stamp of approval. The FSC has high standards in making sure that the paper is harvested from forests that are responsibly managed, socially beneficial, environmentally conscious, and economically viable. You can be confident that when you buy from Milton & King, you aren't destroying rainforests, killing rare species or giving your money to illegal operations who have no regard for our environment.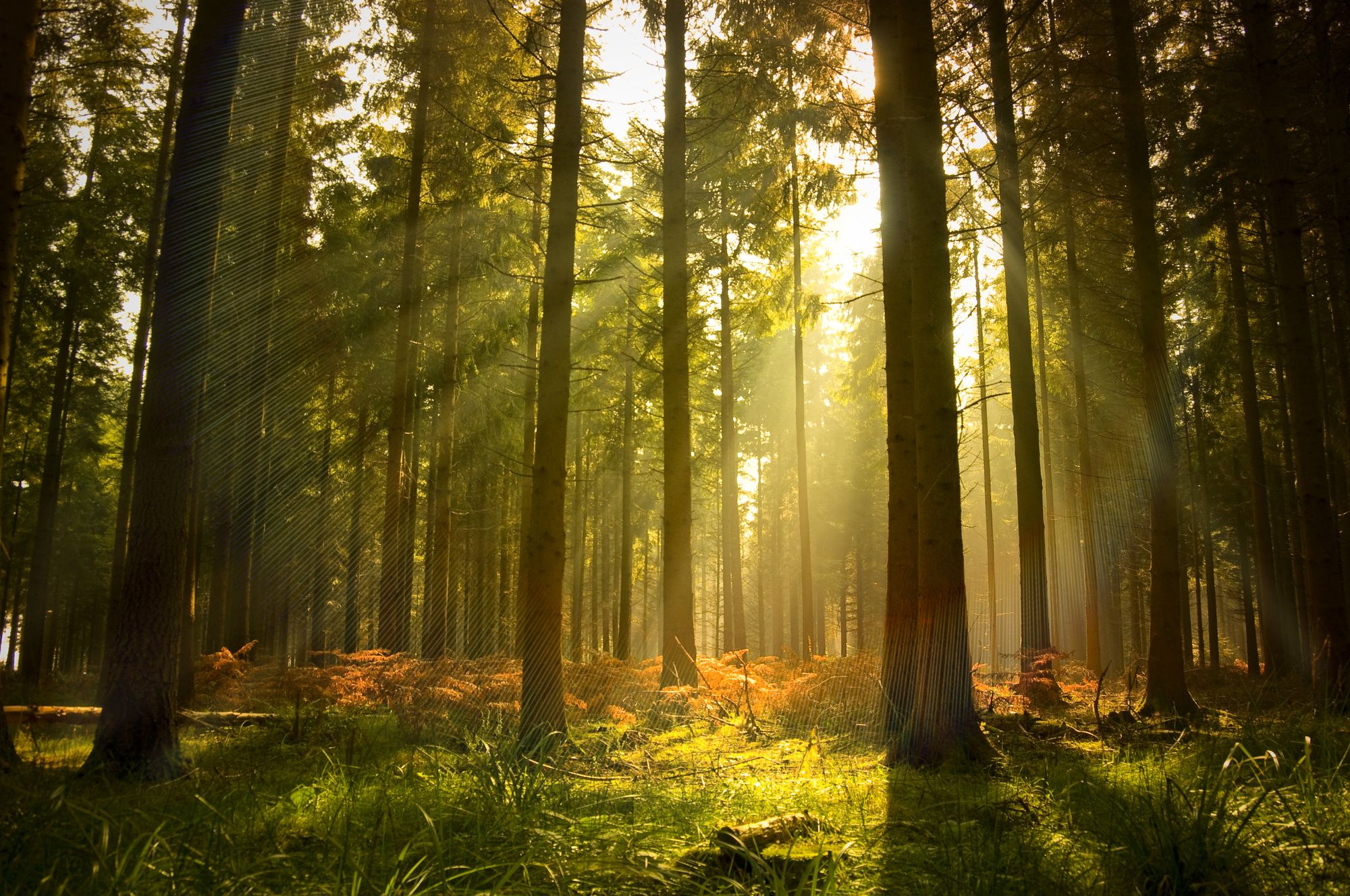 The Company
We are a small family business. With two brothers at the helm and four employees, the operation is tight and efficient. When you talk to one of us on chat, chances are the rest of the company is within earshot. So when you've made a mistake on your order and it's fixed in record time or you wonder why it feels like your service has come with such a personal touch, there is a good reason why. Because it HAS come with personal touch.
But there are other aspects that makes Milton & King different. We want the size of our company to also reflect our footprint on the environment. We don't print in bulk, wasting paper on an order that hasn't come and therefore have no need for large warehouses to hold our stock. We don't print miles and miles of paper for swatch books, but rather prefer to send A4 samples to our customers and trade partners as they are needed.  Likewise, when you place an order for 4 rolls of wallpaper, we print just 4 rolls of wallpaper at our office and ship it directly to you.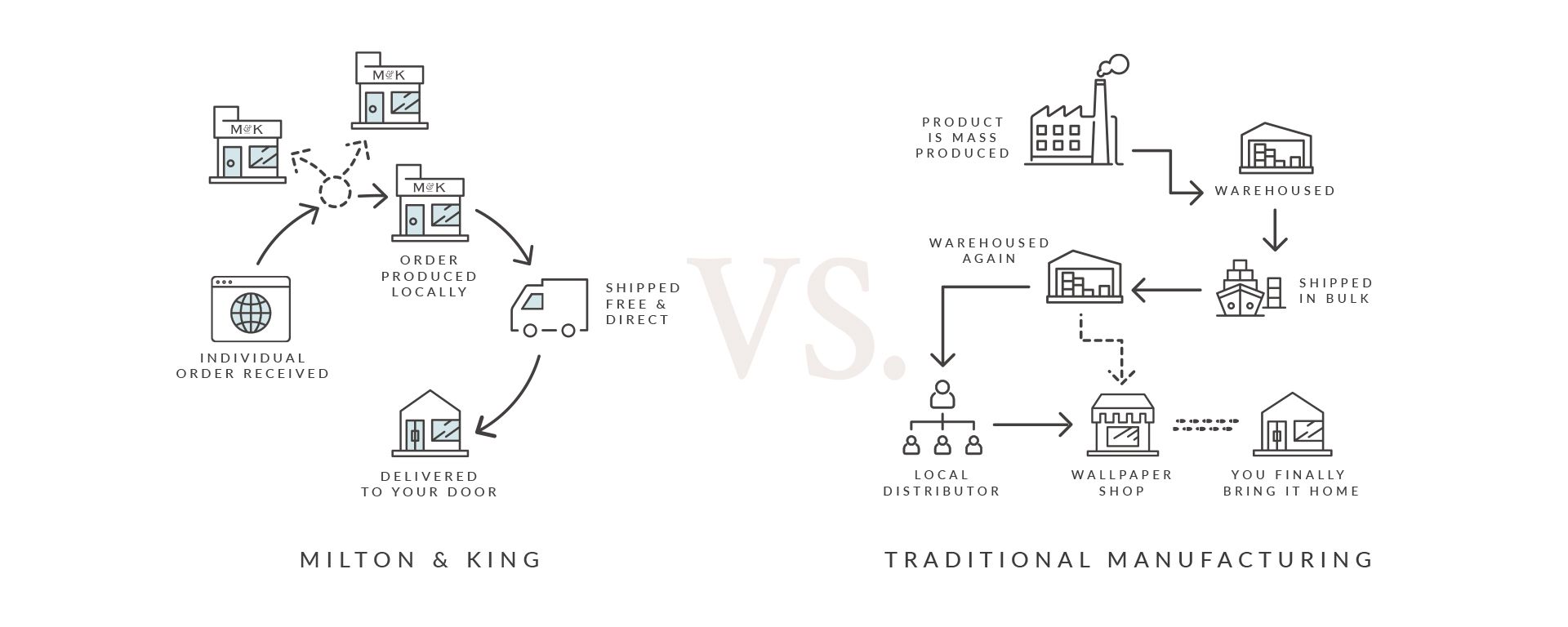 Milton & King makes wallpaper for a clean, smart and modern world. It's no surprise that our business is rapidly growing and we owe our success to our loyal customers. They not only return to us for their wallpaper needs, but they sing our praises on social media and in reviews. But our success is also due to the years we've spent in developing a quality product, working with talented artists, curating gorgeous collections and putting together a hard-working, efficient team that listens to our customers and offers quick and courteous service. We look forward to continuing our drive to the head of the pack in the wallpaper industry.
---