Installing Wallpaper: 8 Things You Shouldn't Do
Installing wallpaper has a bad rep, as many people automatically assume that it's hard work and a difficult task. In reality, with a good understanding and proper preparation, installing wallpaper is not as daunting as you might think. To ensure an easy and stress free installation, here are 8 things you definitely shouldn't do!
Don't Forget To Prepare
Preparation is extremely important in guaranteeing your wallpaper is installed perfectly. To properly prep for the hanging of wallpaper, the wall should be smooth with any holes or indents filled or covered. For the most flawless results, remove the covers to electrical sockets and switches to help the wallpaper sit better. To get the best finish, we recommend you apply a primer prior to application (ensure the walls are clean and dry before applying). In some cases, if the walls are painted you may need to test whether or not the paint will accept the wallpaper. If they aren't suitable, extra steps to sand and wash the walls will be required to make sure the wallpaper sticks.
Don't Buy The Minimum Quantity
Don't get stuck in a pickle and ensure you measure your walls and add a couple of extra metres or rolls to your order incase you tear a section or don't calculate correctly. This will be useful if something happens during the installation process and you need to start over. Giving yourself more wallpaper than you will need will also keep you from getting through half of the room and realising you don't have enough to finish the project.
Don't Cut Too Much
When cutting your wallpaper for installation, avoid cutting more than a couple of strips at a time. Additionally, keep your knife or razor super sharp for clean, crisp cuts every time. Ultimately, you want your wall to look like it's one large piece rather than multiple pieces joined together, so it is important that each cut is seamless and perfectly straight.
Don't Forget To Mark The Wall
Don't forget to measure and mark the wall where each piece of wallpaper will go. You will be able to install your wallpaper easier if you have measured and marked the edges and can simply align and paste with minimal struggles. Avoid hanging the wallpaper on the fly and instead keep the process structured and organised for the best results.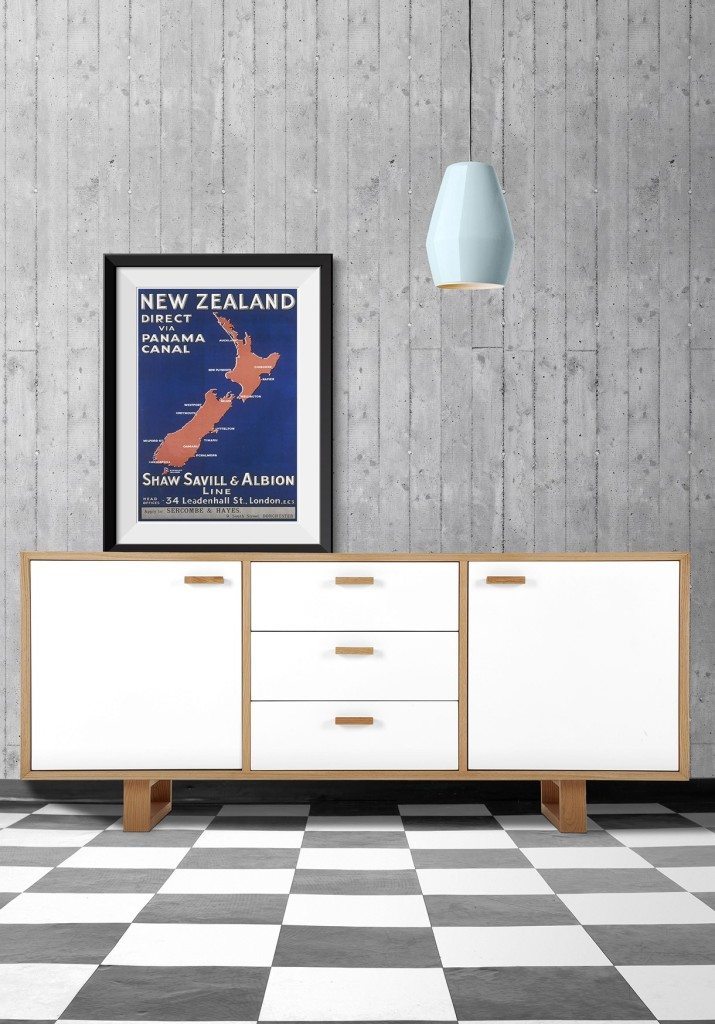 Don't Do It Alone
You might want to do it yourself, but try and convince a friend or family member to help you out so you have an extra set of hands on call. They could hold the other end of the strip and assist you in applying it without getting a mess everywhere, or they could be there for moral support.
Don't Forget To Smooth
You will have a couple of minutes after hanging to ensure the paper is straight and in the perfect position before it sets. In this time, you should also use a damp natural sponge to remove excess glue as well as get rid of air bubbles or wrinkles that may have formed. If bubbles occur that cannot be removed pop a small hole into it with a needle and gently press the air out.
Don't Go Without A Drop Cloth
Better to be safe than sorry and lay down some drop cloths below your working space for to avoid any messy drops of glue or even the wallpaper. If you're working in a room with carpet, it is even more important to lay a drop cloth down before you get started,
Don't Start In The Middle
Definitely do not start installing wallpaper from the middle of your wall.  Pick a corner, possibly an inconspicuous area behind a door. This will be less noticeable for any first-timer errors and can also be helpful when it comes to matching the pattern of the wallpaper.
To achieve the best results, make sure you don't make these 8 simple mistakes when installing wallpaper. If you would like further assistance on the best application methods, check out our quick and simple Non-Woven Wallpaper Installation video below which demonstrates the steps from preparing the wall to finishing a wallpaper project so you don't fall victim to one of these "must not do" things.
Now all you have to do is choose your favourite wallpaper or wall mural on our website – happy decorating!
---