Industrial Style Interiors
When one thinks of the word industrial, it might conjure images of machines, factories and billowing smoke. We think about hard materials like rock and steel. These are materials that are built to last. They stand the test of time and the passing of which only adds to an increase in their character. Nicks, rust and weathering give the industrial style its appeal. The industrial style consists of decor items that are timeless and strong. They tell a story in their agedness. Industrial wallpapers make use of bricks, concrete and metals to give your interior a compelling urban style. Let's take a look at how industrial wallpaper can transform these spaces into chic and robust places.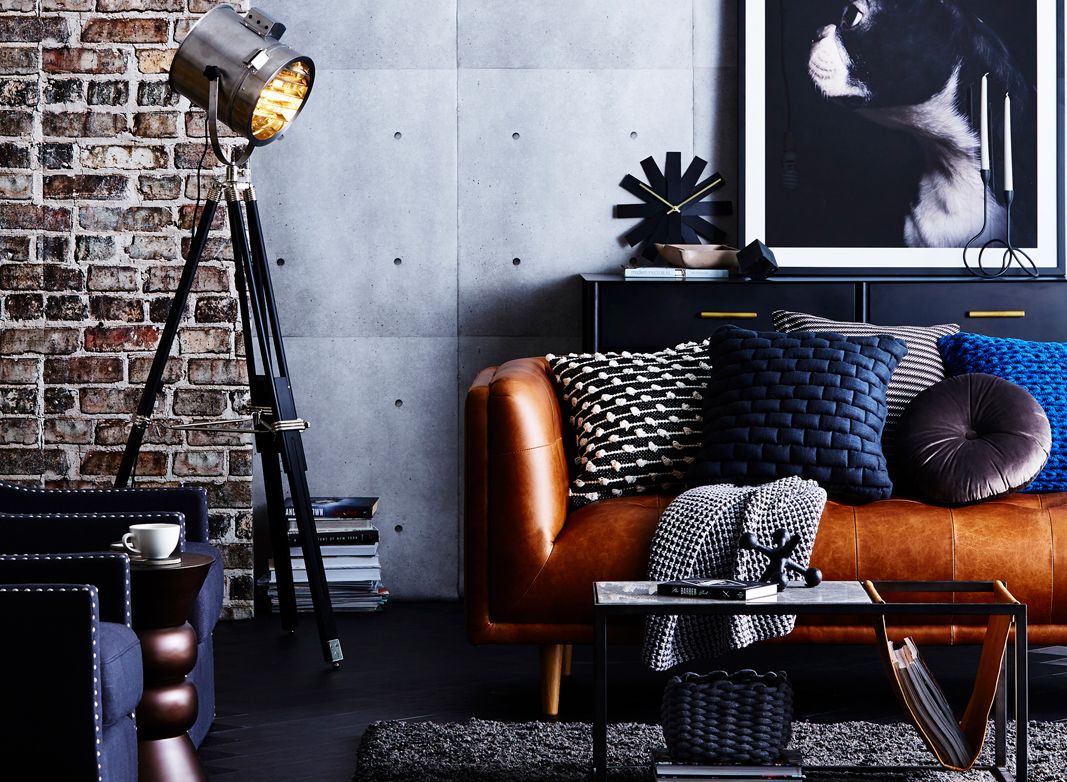 Concrete & Brick Wallpapers
Brick wallpaper is the most popular design when it comes to adding an industrial feel to your space. However, there is even diversity in the brick wallpaper category. From red to vintage to white brick wallpapers, you can accomplish everything from rustic cottage to urban chic decor. Take a gander at how effective a timeless exposed-brick wallpaper can be.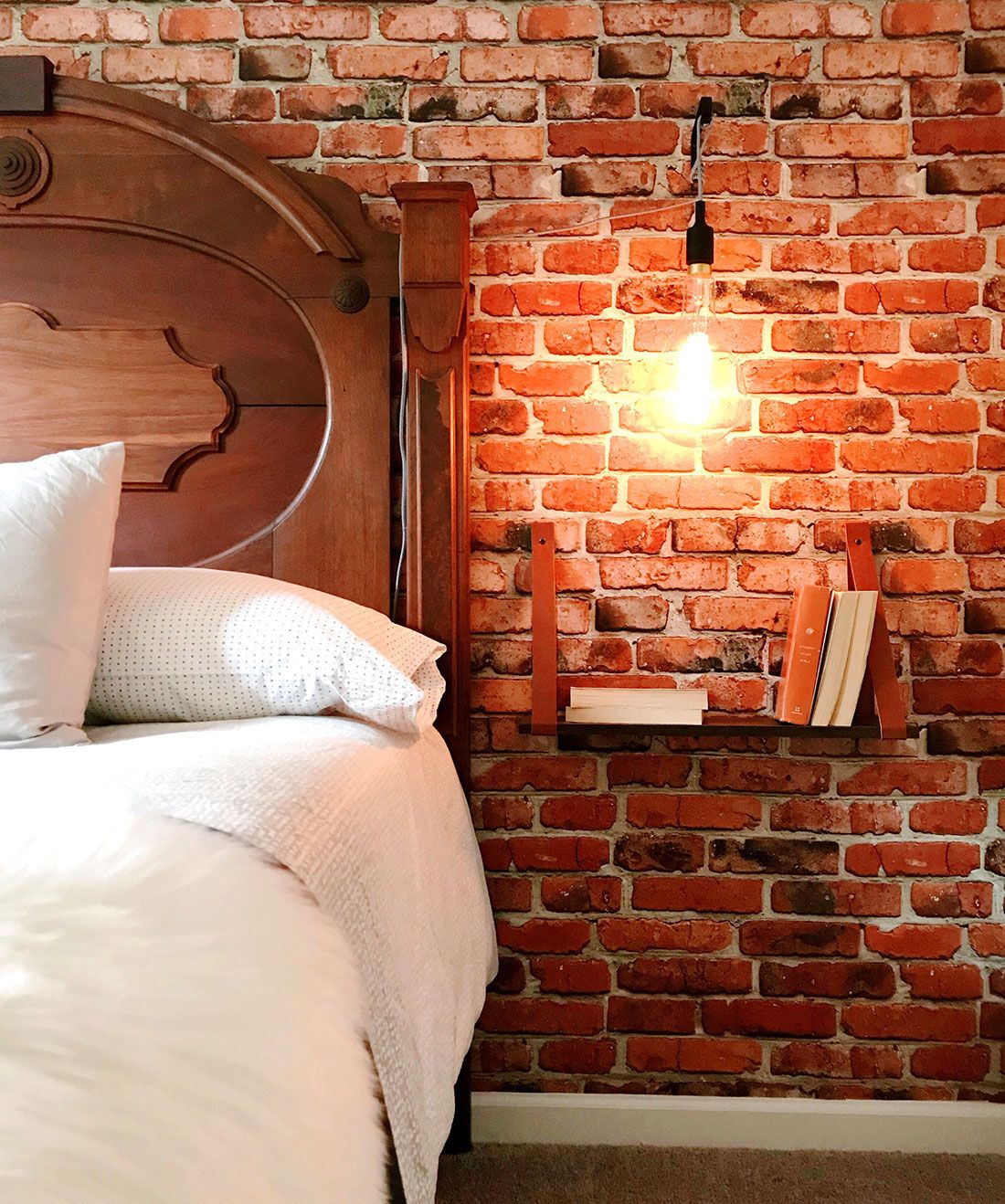 Deb and Danelle (@debanddanelle) on instagram use the Whitewash Bricks design in their bedroom. Here the white brick wallpaper offers a rustic look but also gives the room a charming cottage vibe.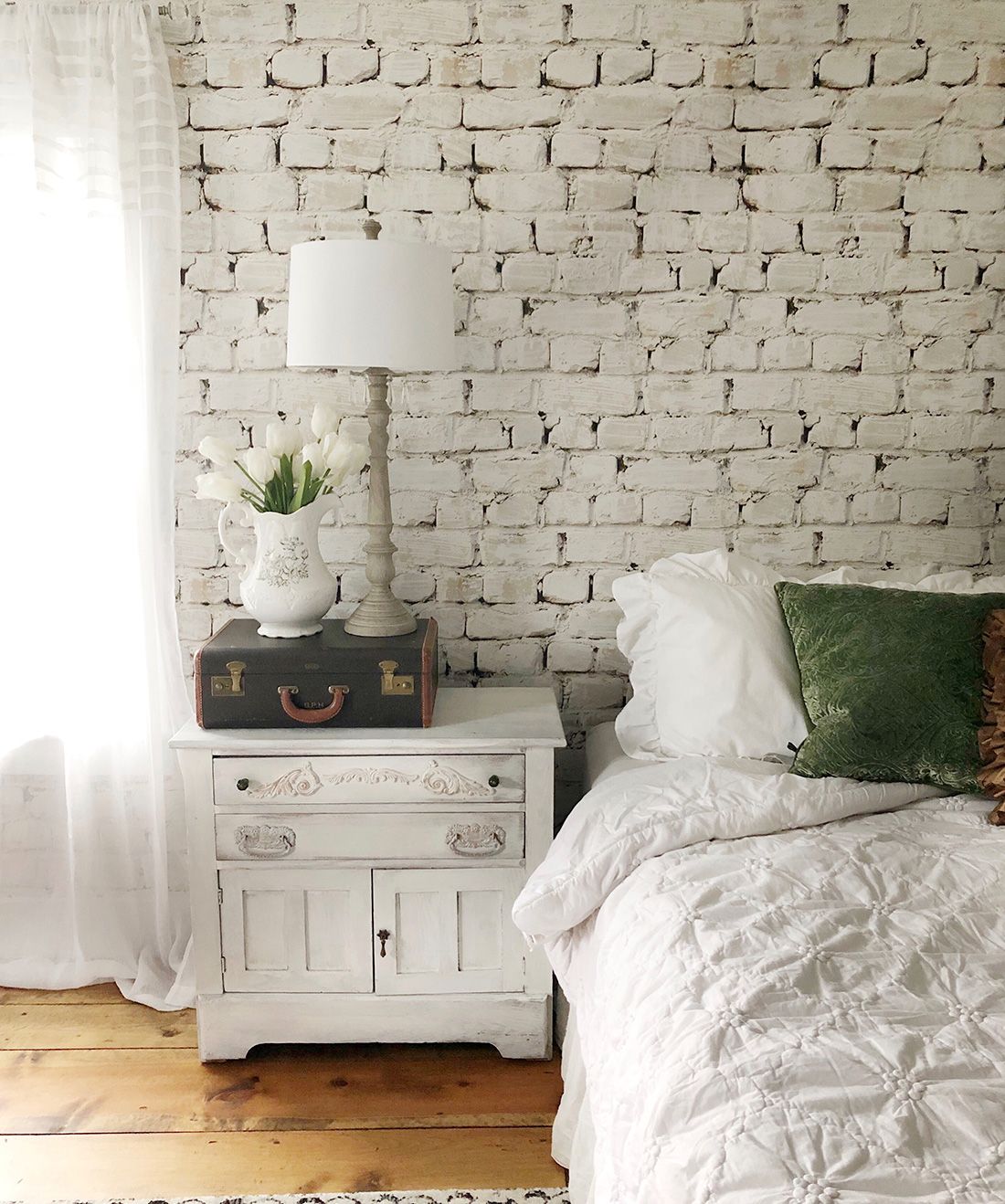 With just a small strip of black Lubeck Brick wallpaper, Holli (@beesnburlap) brings an industrial sense to her entry way.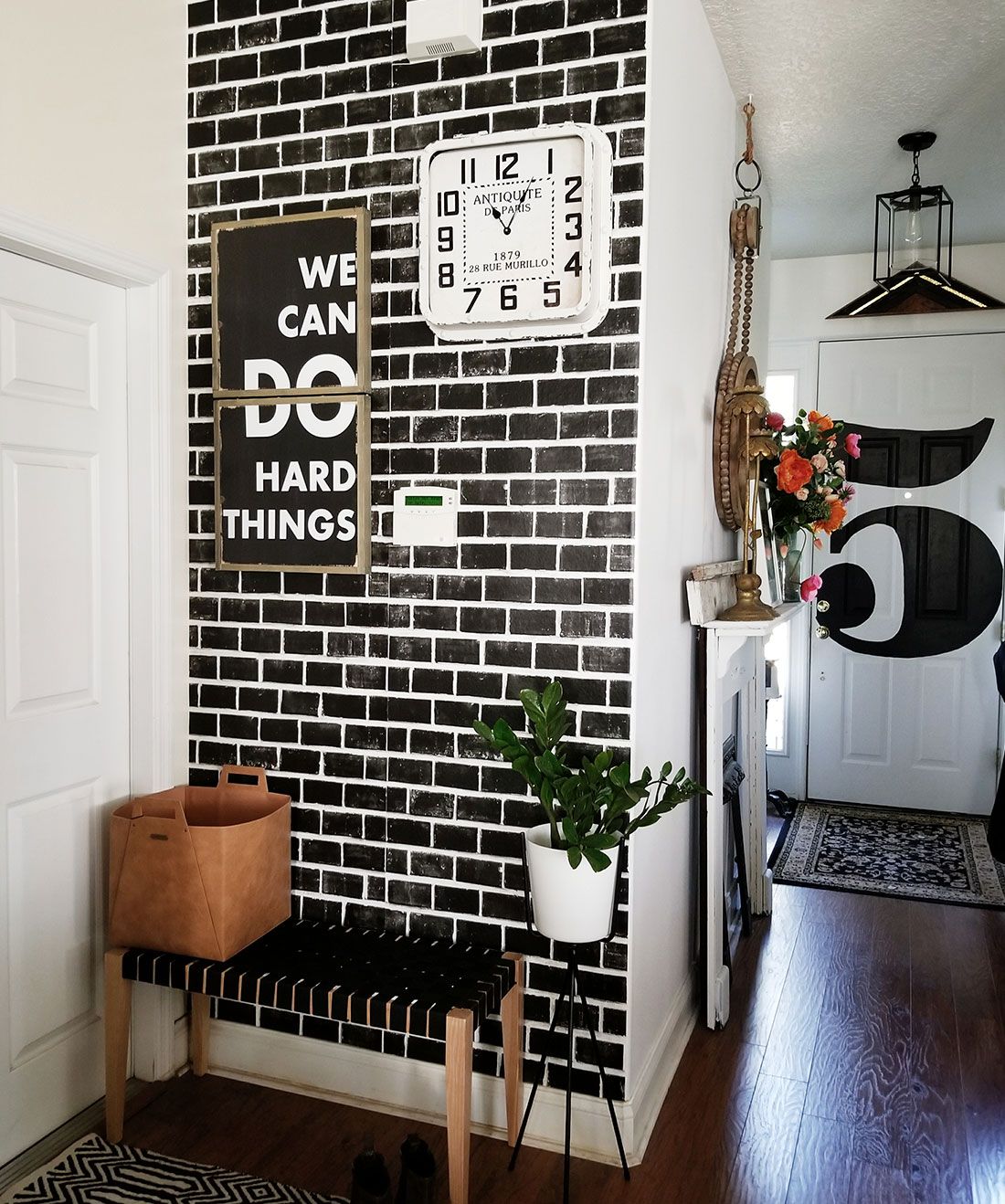 The Vintage Bricks wallpaper design as seen below is combined with mid-century modern style furniture for a chic urban-style loft look.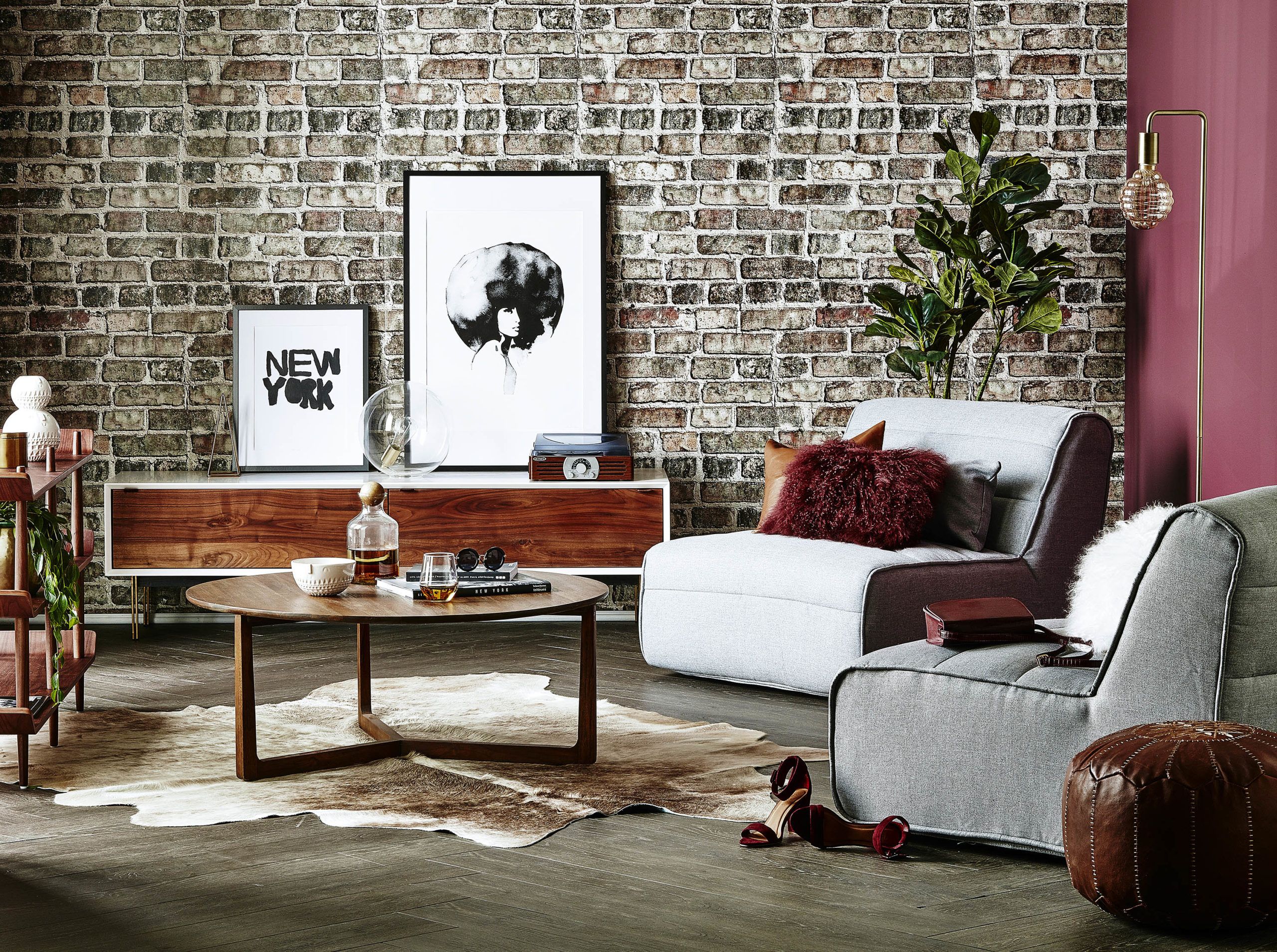 The Sandstone Shale wallpaper makes use of hard rock material to give this fireplace a warm rustic look. The rock layers are a popular style for a South Western American look.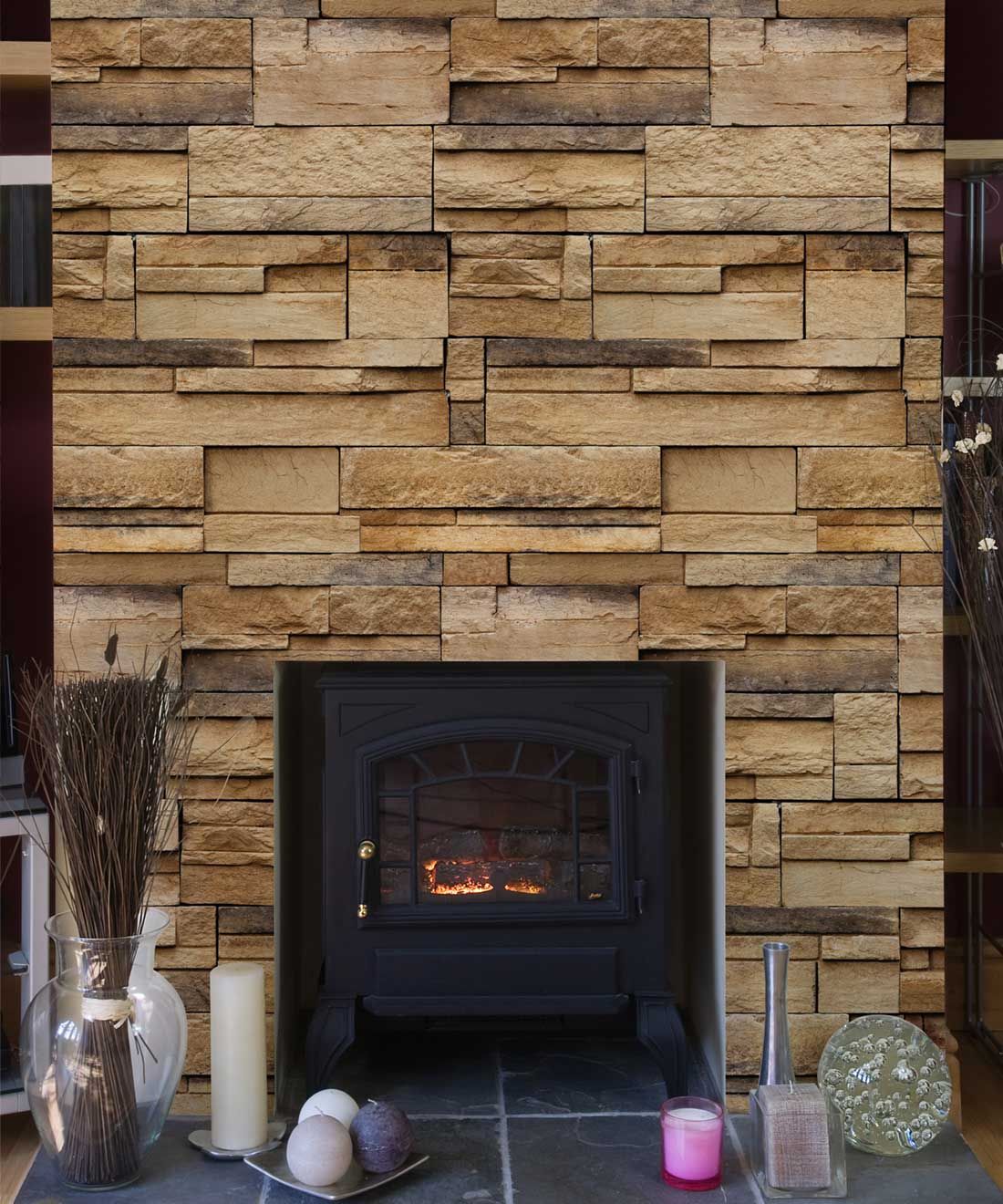 Little Liberty Rooms decorated this boys bedroom with our Tilt Slab Wallpaper. This grey concrete wallpaper uses a hard material look to make this teenage boy's room look cool.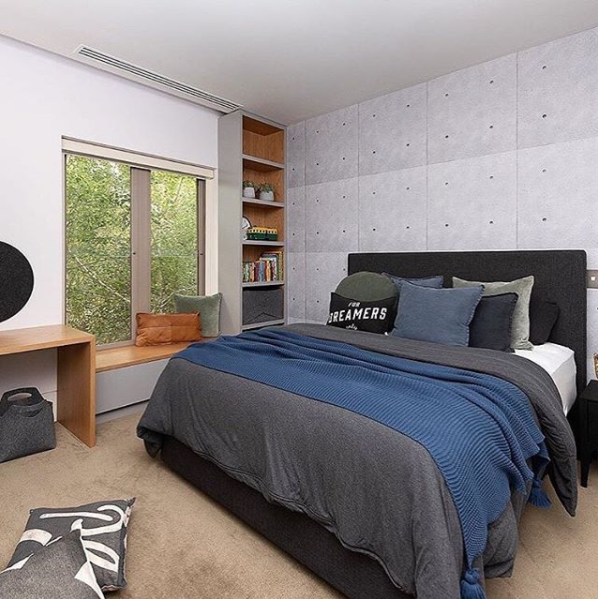 Metal Wallpapers
Metals like iron and copper are often associated with the industrial style. The look of these elements also lend themselves to masculine interiors like man caves and bachelor-style bedrooms.
The Marble & Copper Tiles wallpaper looks super luxurious but also very strong. This design even makes use of the oxidization process to add bits of teal to the design which adds to its appeal. Here you can see it used in a lounge area.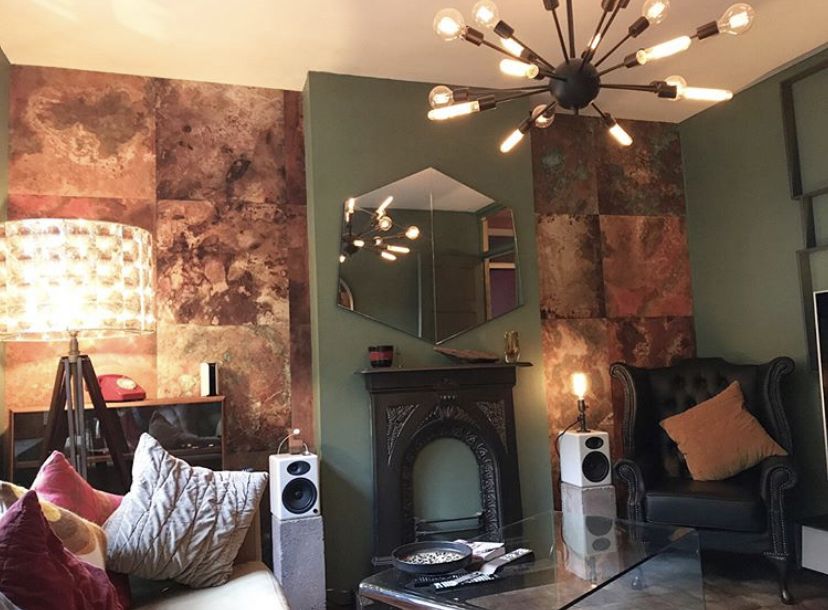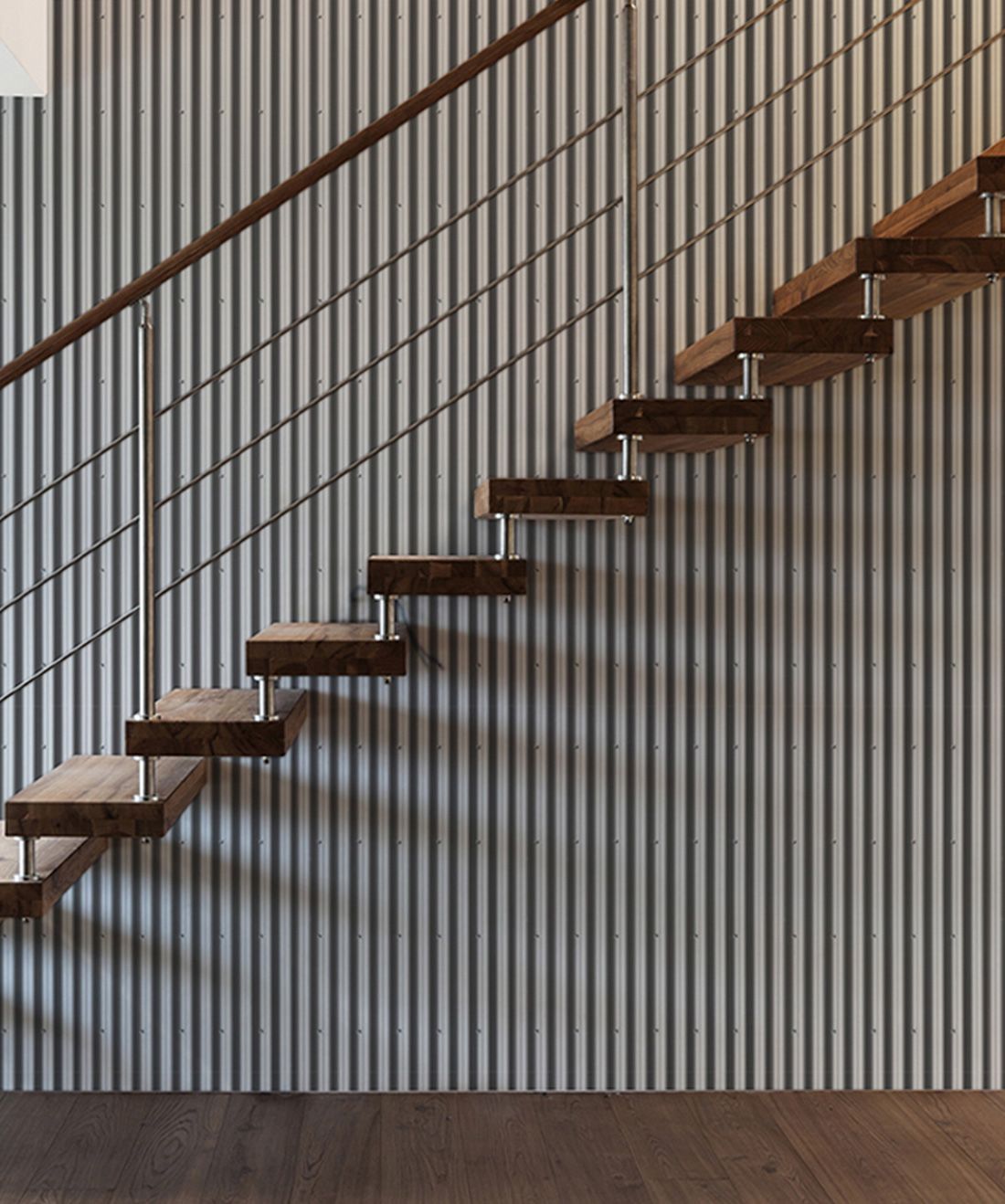 Industrial style wallpapers can help bring a strong timeless look to your interior. Brick wallpapers are a versatile category with looks from soft painted whites to rustic red. You can achieve an interior that fits a farmhouse style or urban chic. Metal wallpapers are strong and masculine and perhaps the truest to the industrial style. This decor style is for those who want to create a sense of realness to what might otherwise seem like a stale or fabricated environment that unfortunately plagues many of our homes today. Shop a range of brilliant industrial wallpaper designs by clicking here.
Industrial Wallpaper
Shop Now
---