Girls Room Makeover With Colorful Wallpaper
Sometimes we will see posts on Instagram of lavish and bold interiors and it makes us wonder, "could I ever be so bold?" Most of us are happy to play it safe within the confines of our comfort zones.  But let's face it, some people's comfort zones are wider than others. Enter Elisabeth Walker who goes by @oxfordone on Instagram. A self-ascribed "DIY and colour enthusiast", Lissi does not shy away from making her home a vivid wonderland of colors and textures. She also puts in the elbow grease, tackling obstacles that would have most of us calling in a professional. And she exposes it all in Instagram posts and stories for our entertainment. We caught up with her after she transformed her daughter's bedroom using the colorful wallpaper called Summer Garden by Kitty McCall.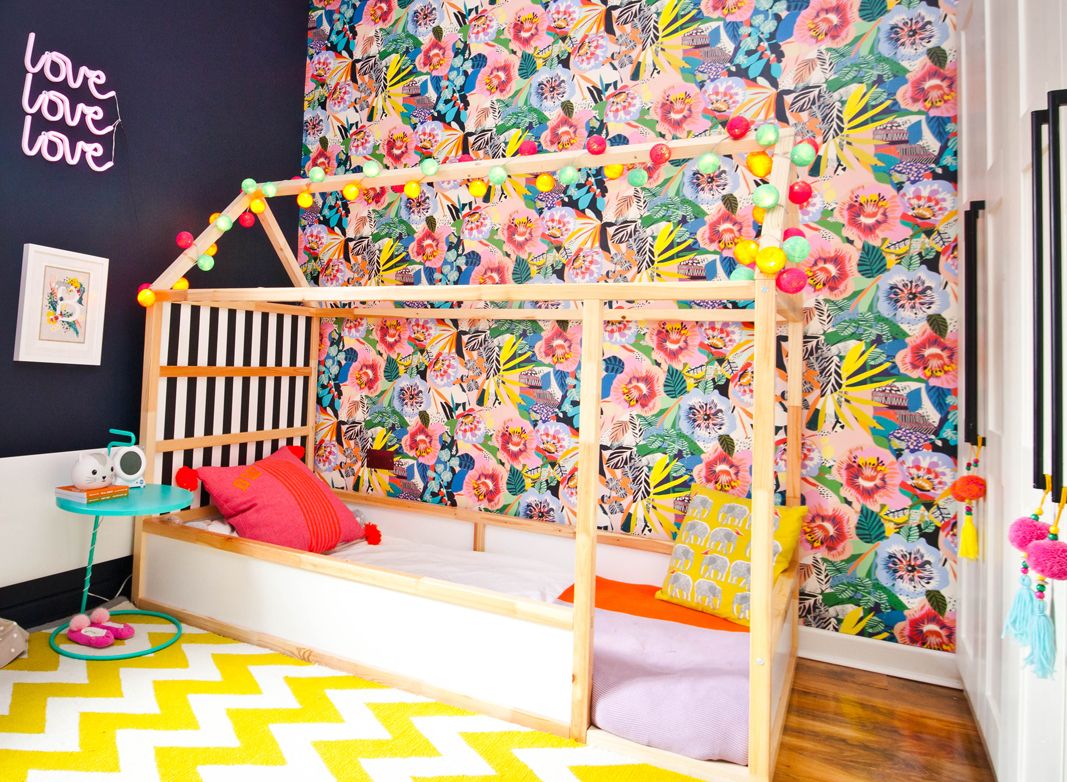 MK: What was the room like before?
EW: Before my daughter was born, this was our spare bedroom which had olive and oatmeal coloured walls with a double bed in it. When she was born we just switched the bed for a cot and added some more child friendly accessories. When she switched to a toddler bed, we painted one wall an inky blue and then, more recently, finally gave it the makeover it deserved with this wonderful colourful wallpaper.
MK: What prompted you to want to make a change?
EW: We had always put off completely redecorating this room as it had a nice calm vibe to it and we were worried about losing that, As my daughter has got older (and more opinionated!) it felt like the right time to give her the childhood bedroom she deserves.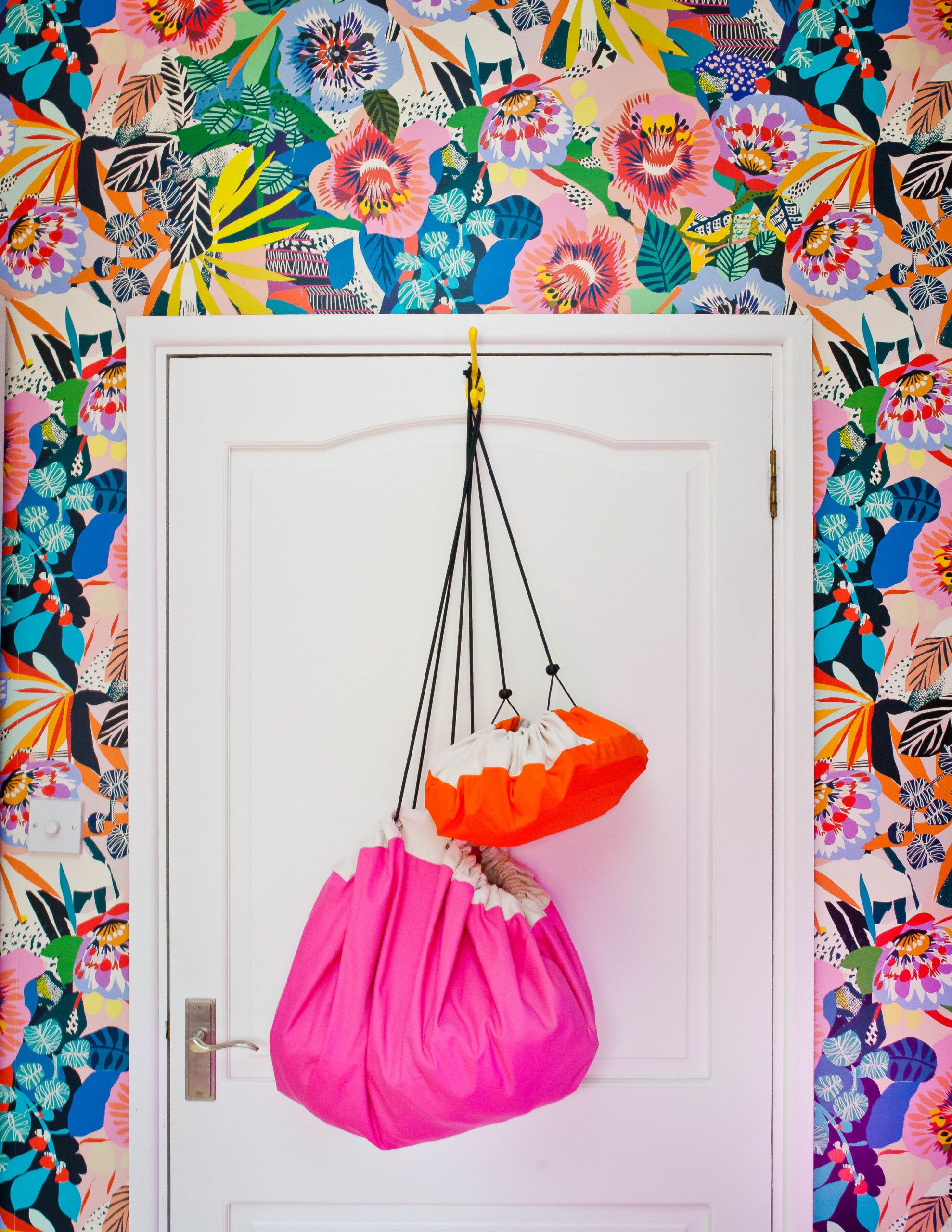 MK: What was the goal in redecorating the room?
EW: The goal was to refresh the room making it more suitable for a fun, bright space any child would love to be in.
MK: Why did you choose the colorful wallpaper design, Summer Garden?
EW: I love the bold abstract florals and the fact it has so many colours in it without feeling overwhelming. When I showed my three year-old the collection, this was her clear favourite too so we were sold!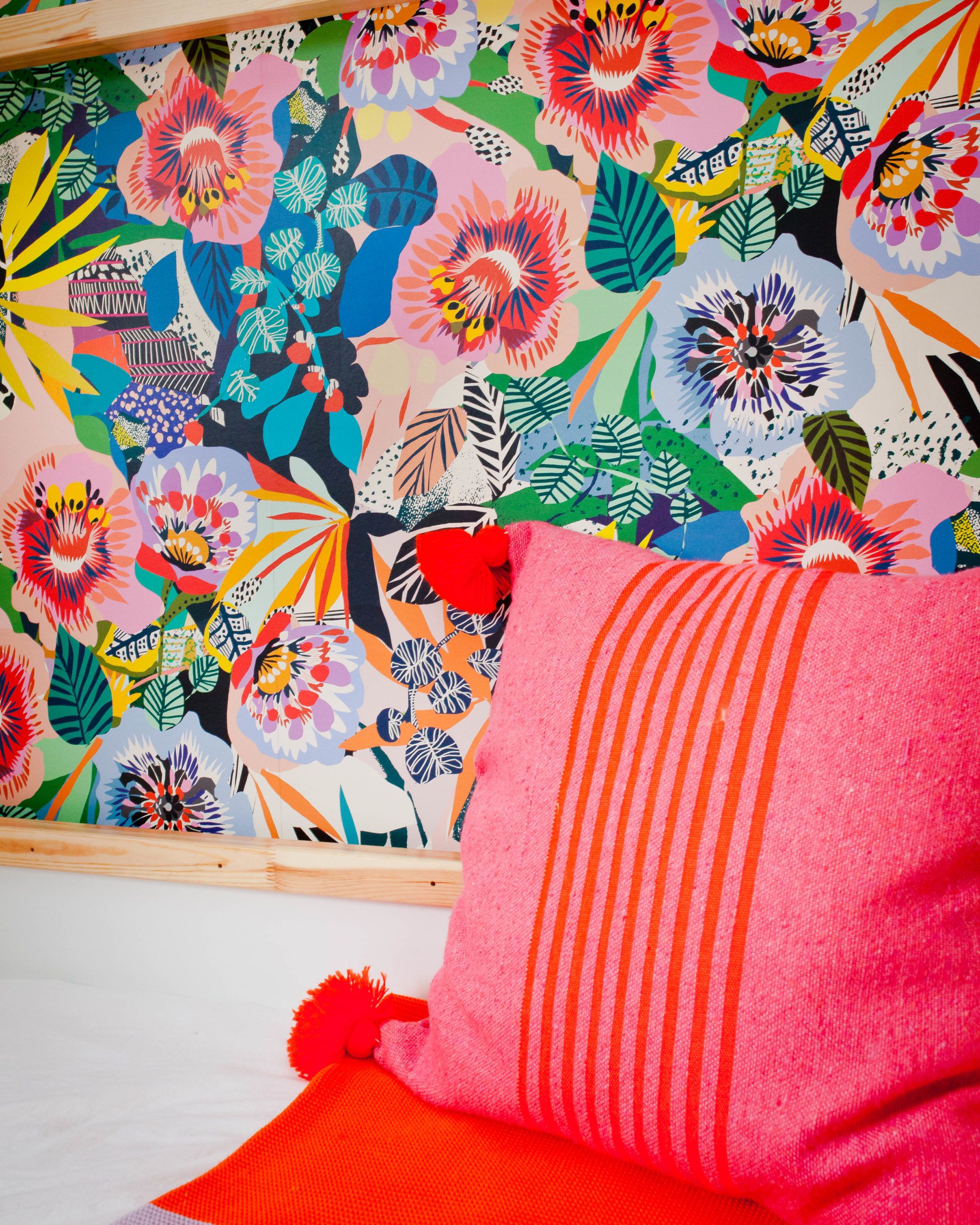 MK: Any interesting tips, tricks, difficulties when you installed this?
EW: The great thing about this design is that it's got so much going on, so if your joins aren't perfect you will never know when you step back to admire it, which makes it a perfect DIY or first time wallpaper. The only difficulty I encountered was changing my mind after installing the first panel about which wall i was going to paper. So my tip would be to have a clear plan before you start and don't worry too much if you change it. Paper is forgiving!
MK: Thoughts about how you accessorized or how this colorful wallpaper affected the other elements in the room?
EW: Because Summer Garden features so many beautiful colours, I was lucky to be able to 'shop my own home' for accessories that tied the whole look together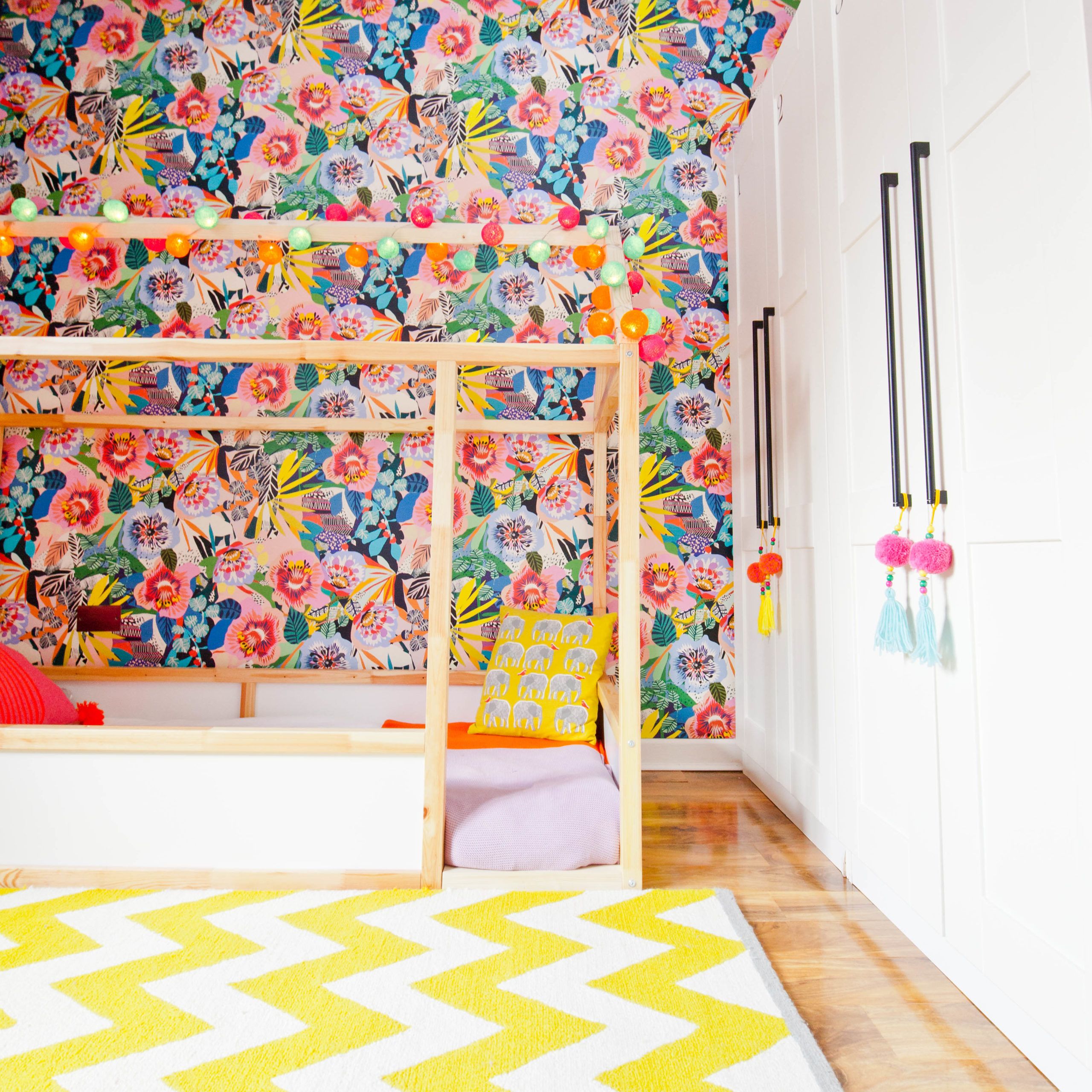 MK: Anything you would do differently or plans you still have for the room?  Is it ever really finished?
EW: I think as my daughter grows up, this room will too. In terms of the bed and accessories, I think this paper will be here for years to come. It's so cleverly designed that it would work well in any space, not just a children's room.
MK: Thanks Lissi! Your embrace of fun and colorful decor is inspirational!
---