Entryway Refresh with Milton & King Wallpaper
Entryway Makeover

Our entryway was boring, outdated and some might even say kind of drab. What we needed was something that was modern yet with traditional vibes, fun yet sophisticated and most importantly, had to be us! The Stampede wallpaper by Milton and King gave us just that feel, it took a room that could have been in anyone's house to the most special space in the home, that exudes our personality as a family. The best part about this wallpaper was the ease it went on with, the brightness it brought to the room and how easily it could transition between being modern or traditional.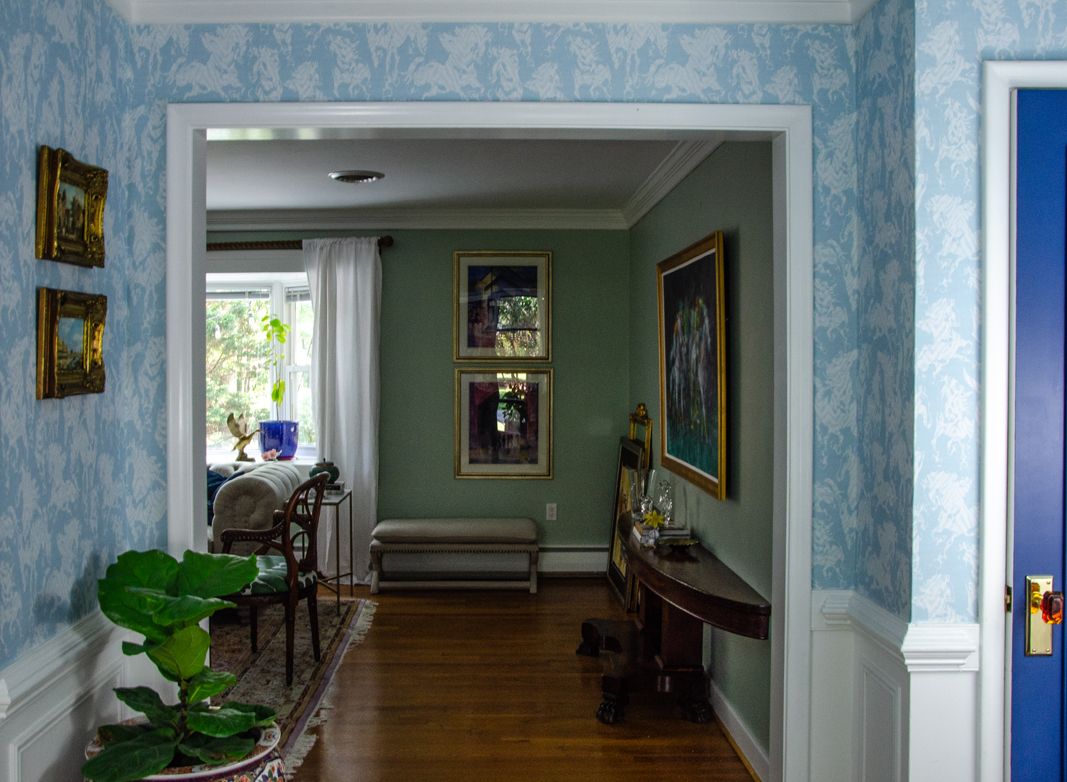 BEFORE ALL THE FUN BEGAN
So when we moved into our house, we placed some articles in the entryway, made it look presentable and left it at that. What I did know was that this room needed a color change, beige was not staying in my house. What it was going to become, I did not know, I needed some serious inspiration.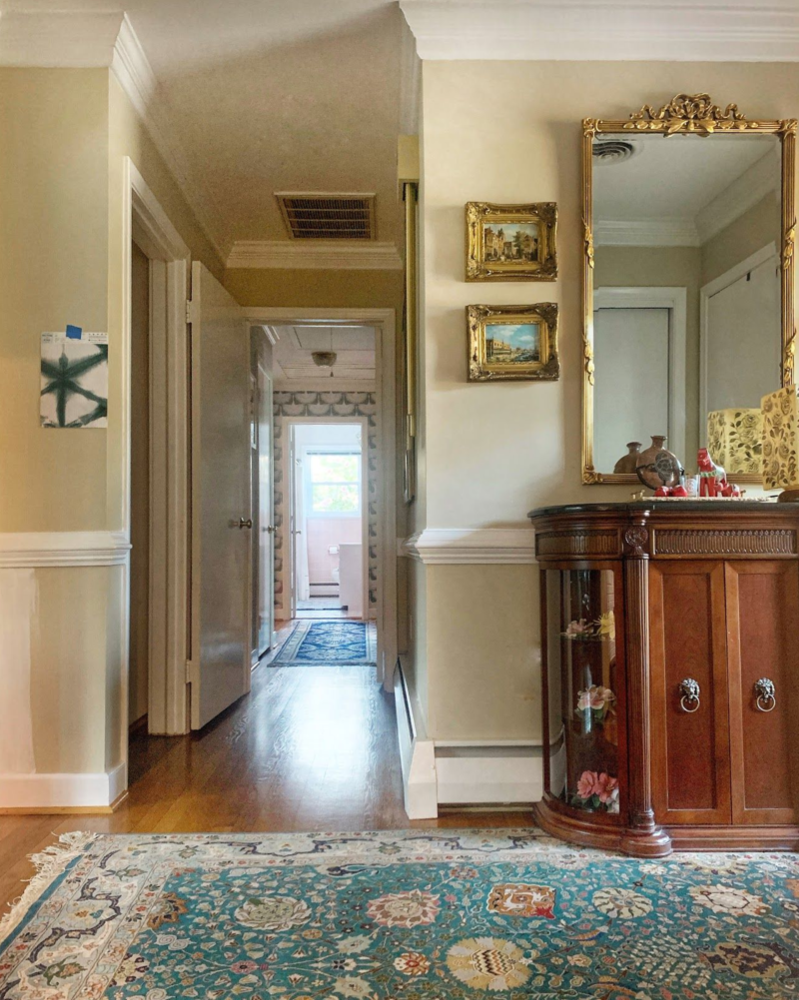 The color in the space didn't evoke any joy, and even the things that I liked in the space looked dull and boring in that space.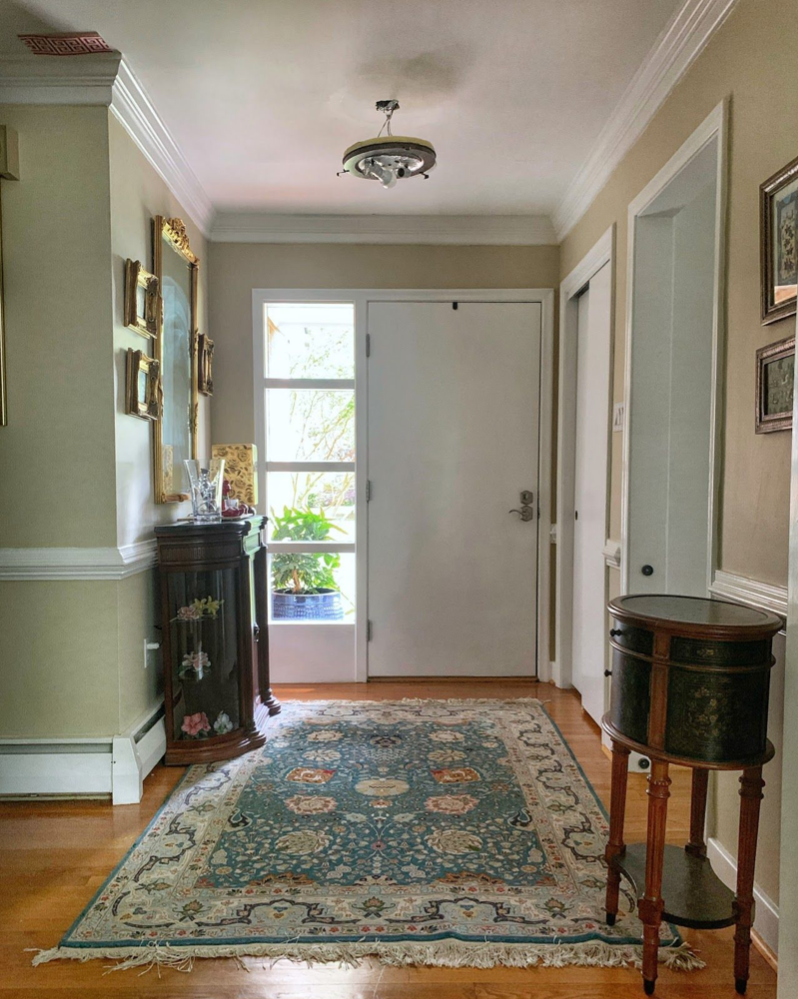 Not the feel we wanted our guests to have as they entered our home and it definitely wasn't getting our creative juices going.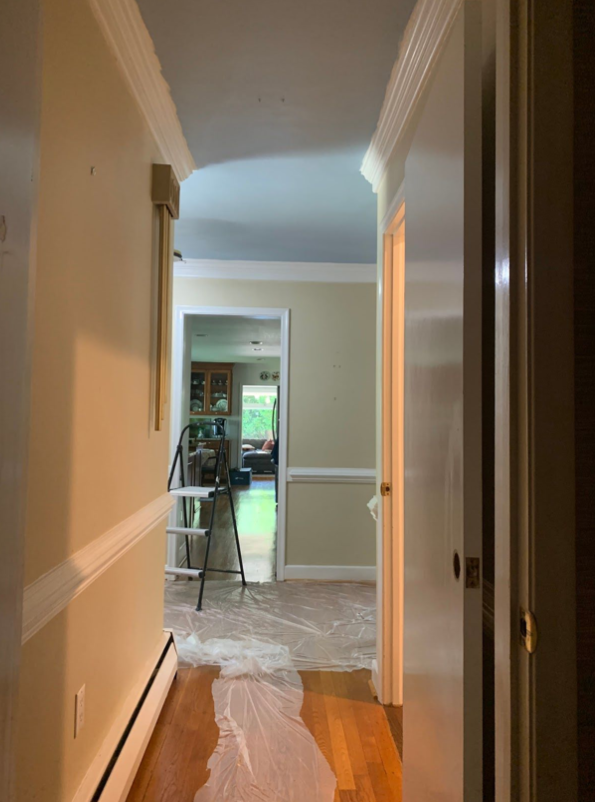 The hallway in the entry also looked narrow and closed in.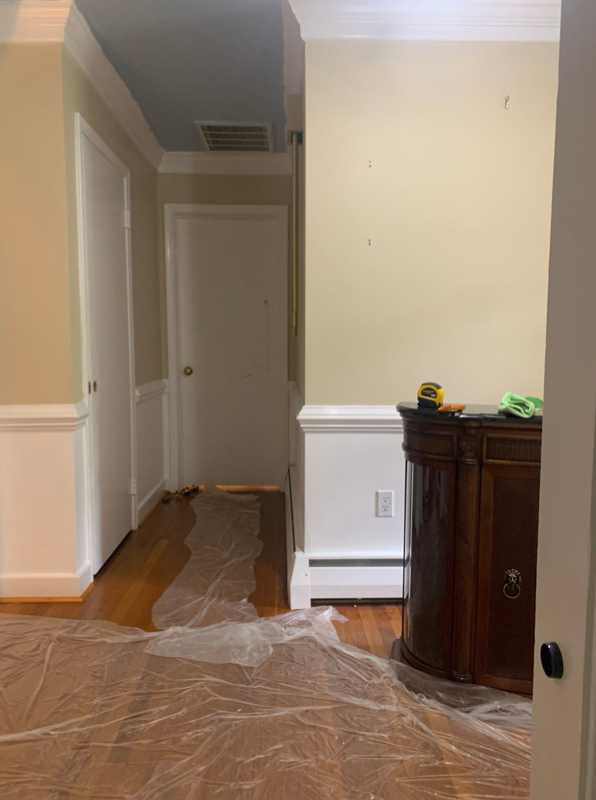 Oh! And those doors, don't even let me get started on those doors.
LET THOSE CREATIVE JUICES FLOW
Once I decided that it was time for this room to have its makeover, the first step was deciding what all was going to stay. The console and the rug in the room were the only two that made the cut.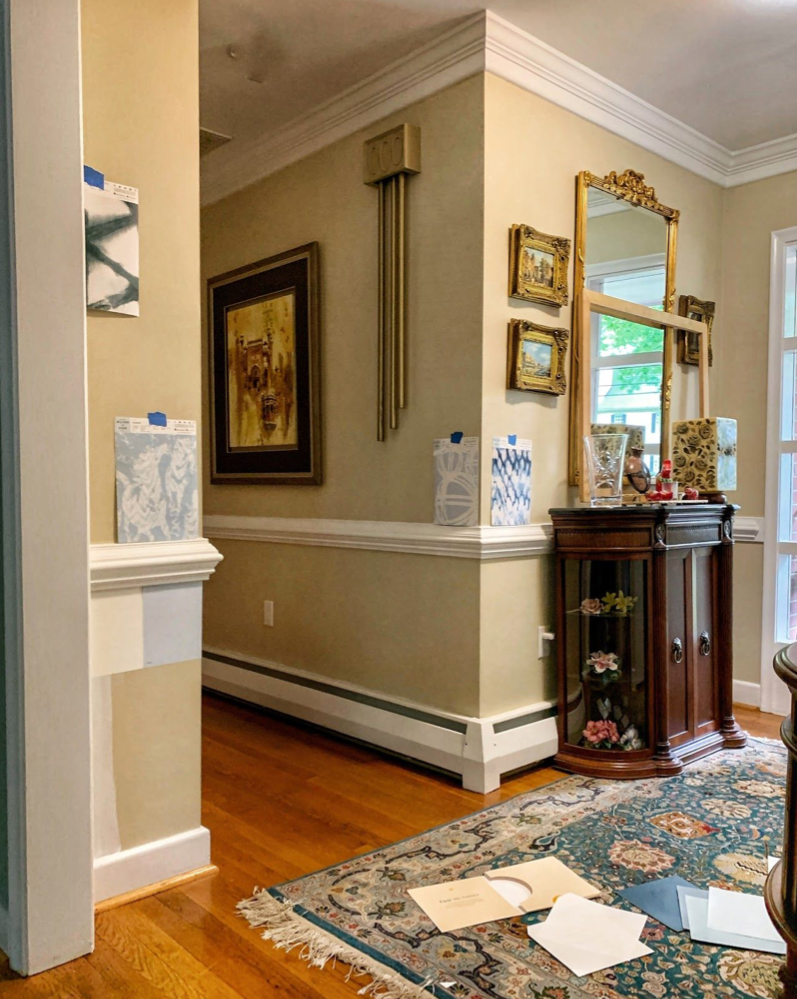 Once we had established what we had to work with, it was time for the most fun aspect: picking out wallpaper! By that time I knew I wanted something in the blue family, the choice was between patterns and tones. I ordered some samples from Milton and King, the samples were amazing quality, large enough in size to see the pattern and so difficult to choose from. Even though I loved each and every sample i ordered, there was something about the Stampede pattern that attracted me the most, and that's where the real adventure began.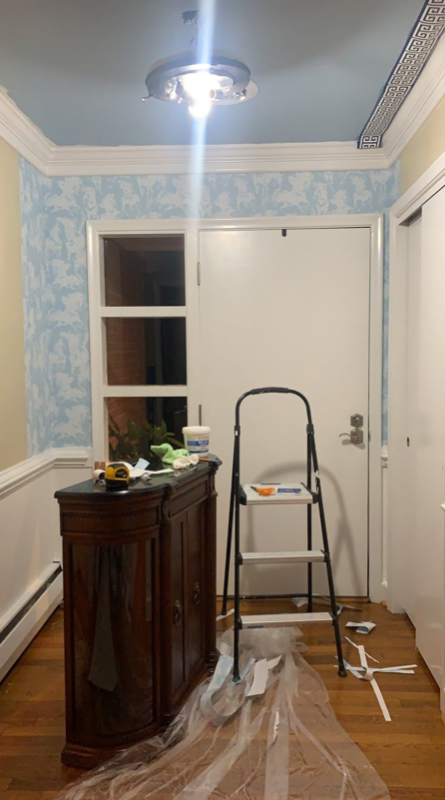 It's like the room transformed with each strip we put up, it got brighter, somehow bigger and so much more fun.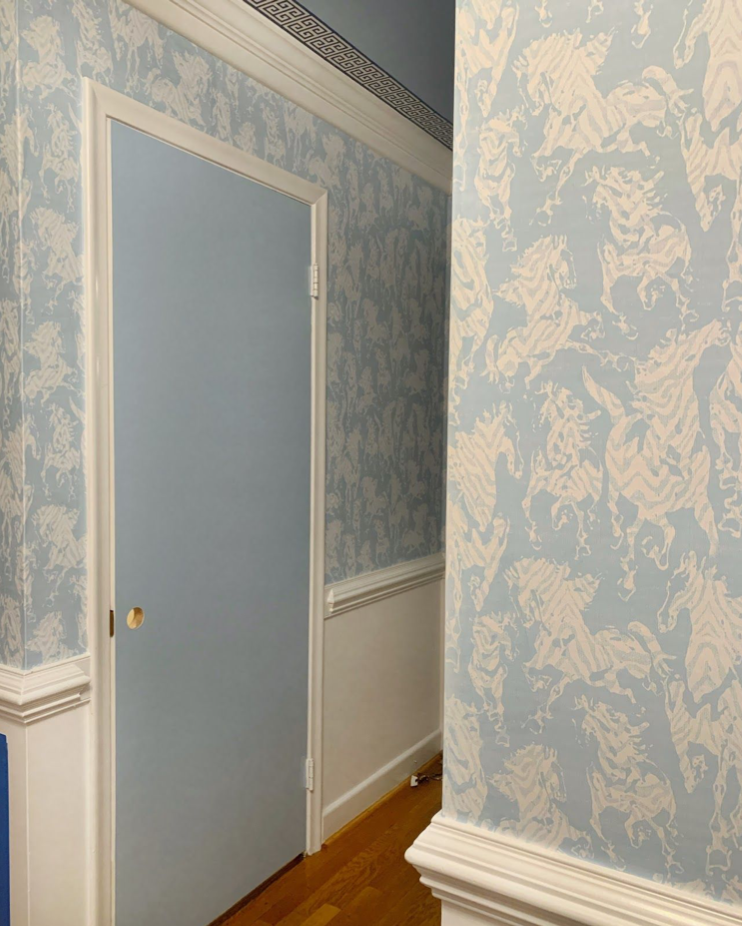 The wallpaper made all the other design decisions easy. We first painted the doors light blue to match the wallpaper, but just didn't have enough spunk.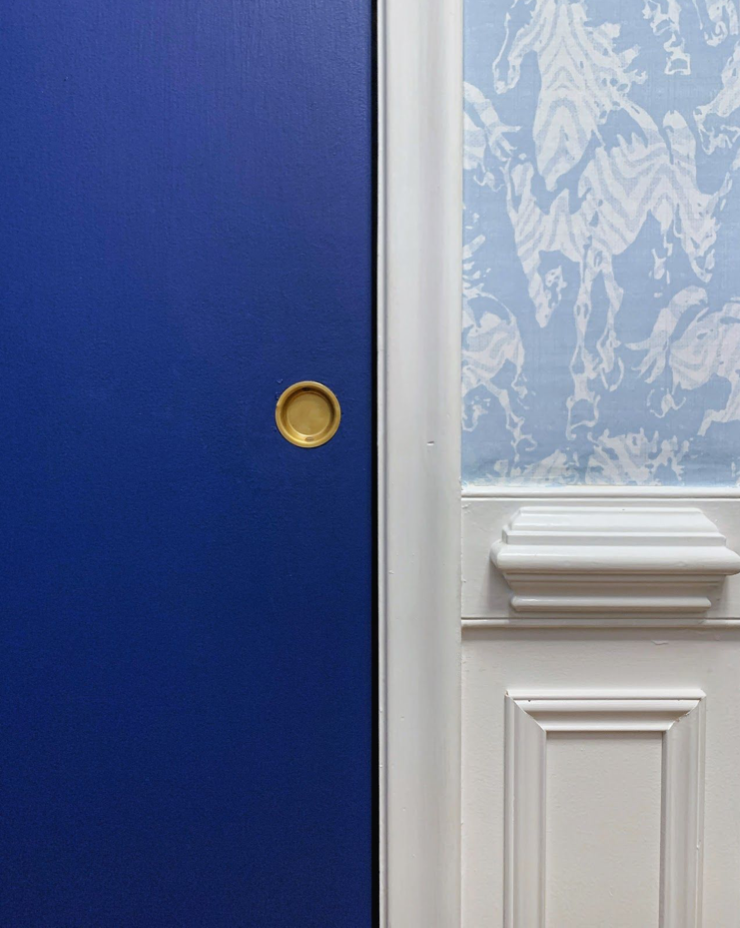 So the doors got a new coat of paint and moulding went up, suddenly the room had a personality of its own.
WELCOME TO THE NEW ENTRYWAY
Ladies and gentlemen, I present to you the new and improved entryway.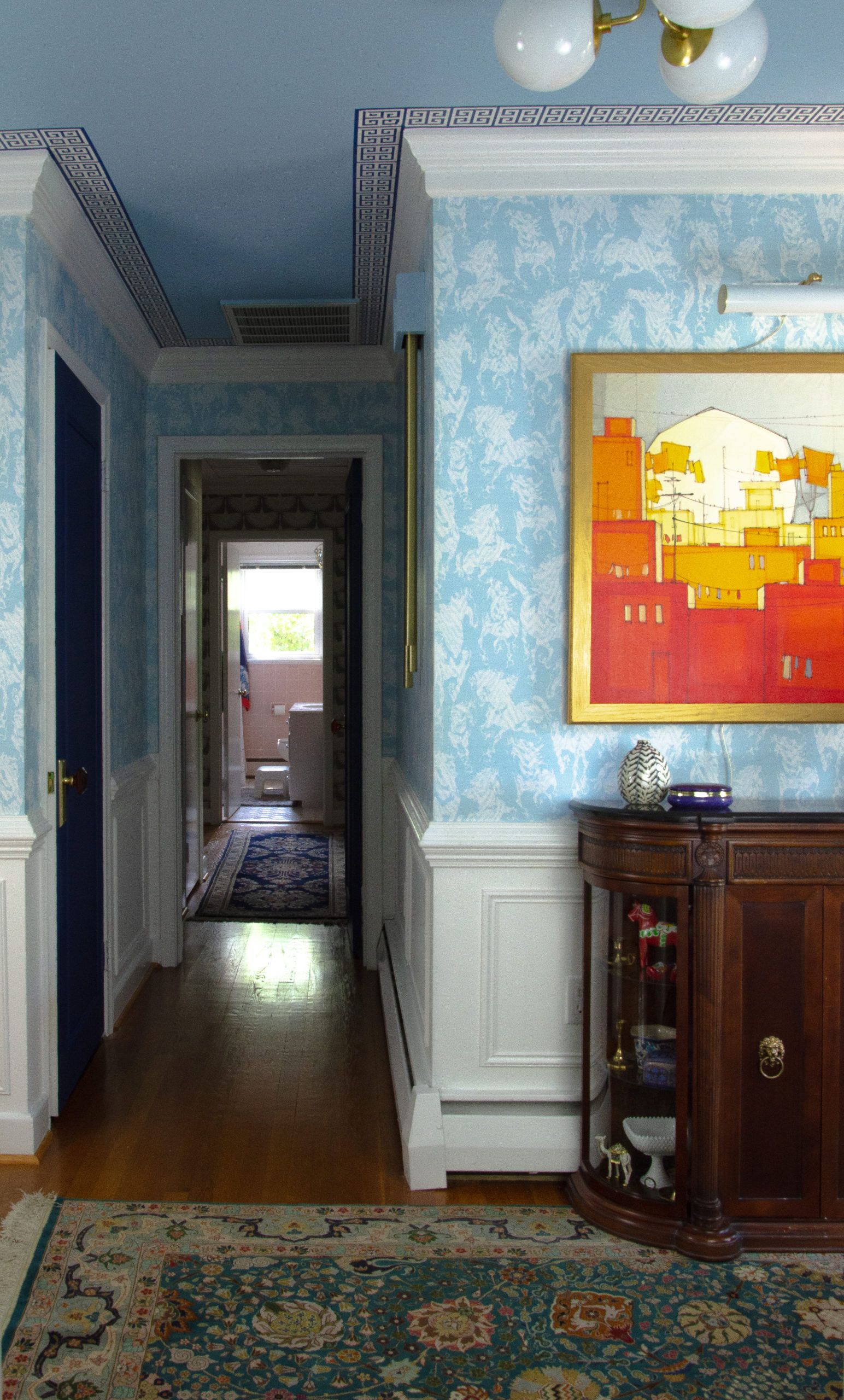 It's like we built a whole new room, so much more fun, yet sophisticated.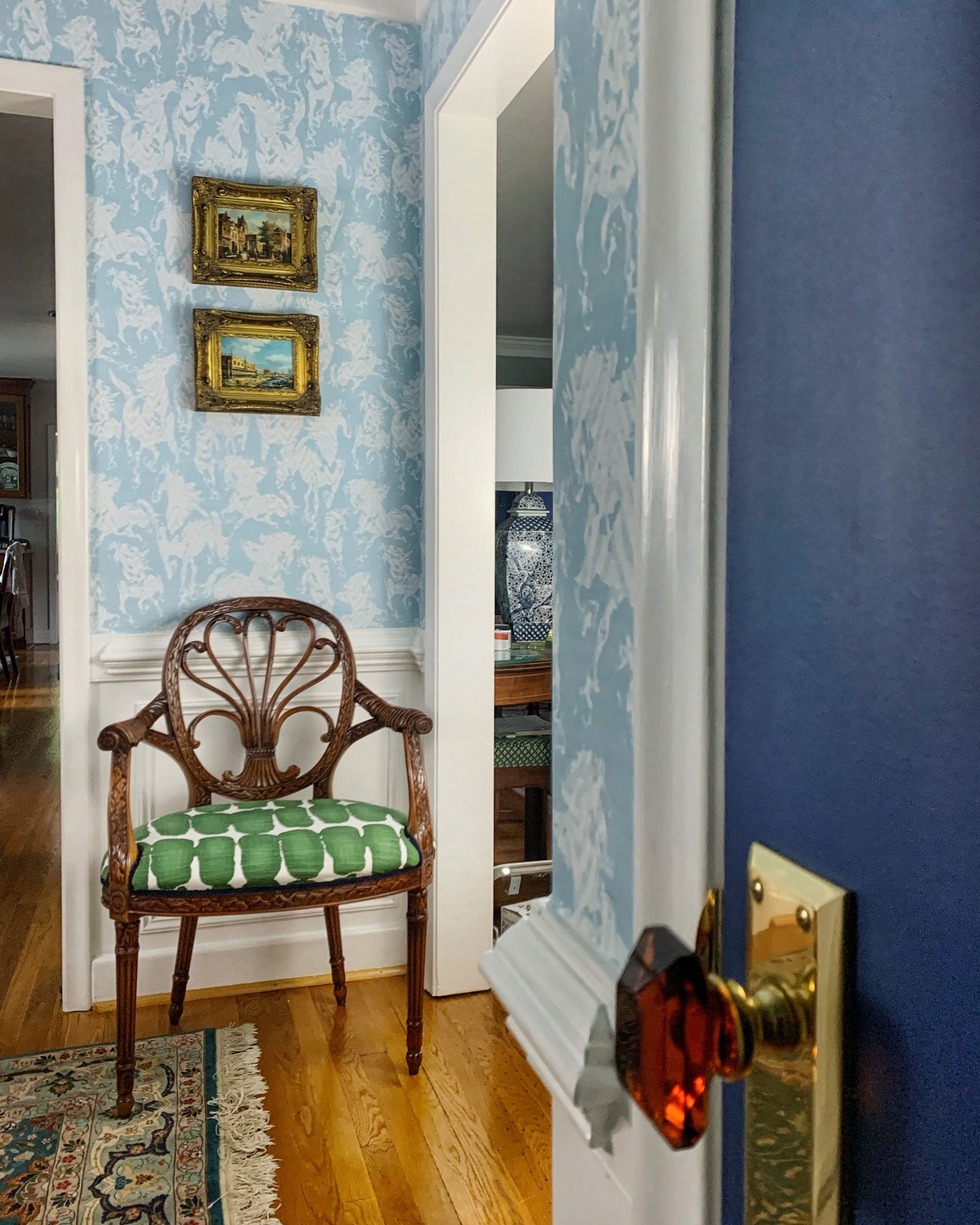 The blues in this room played so well with all the other colors.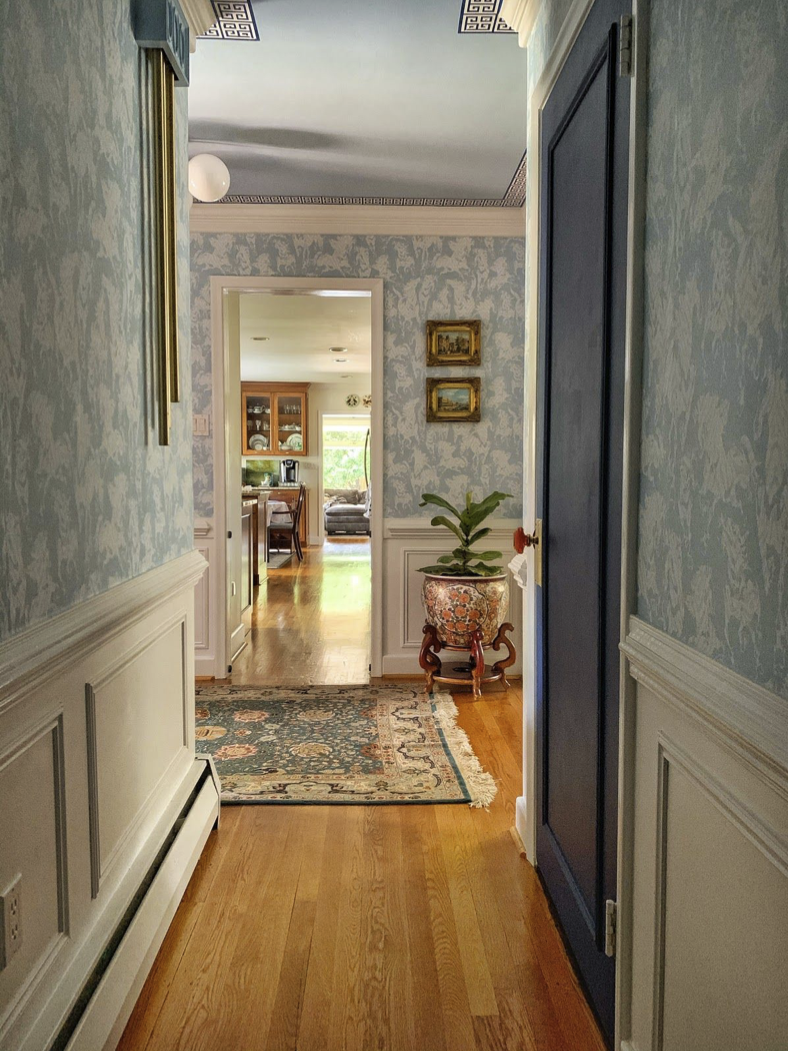 Doesn't matter what time of day it is, the entryway feels inviting, cozy and open.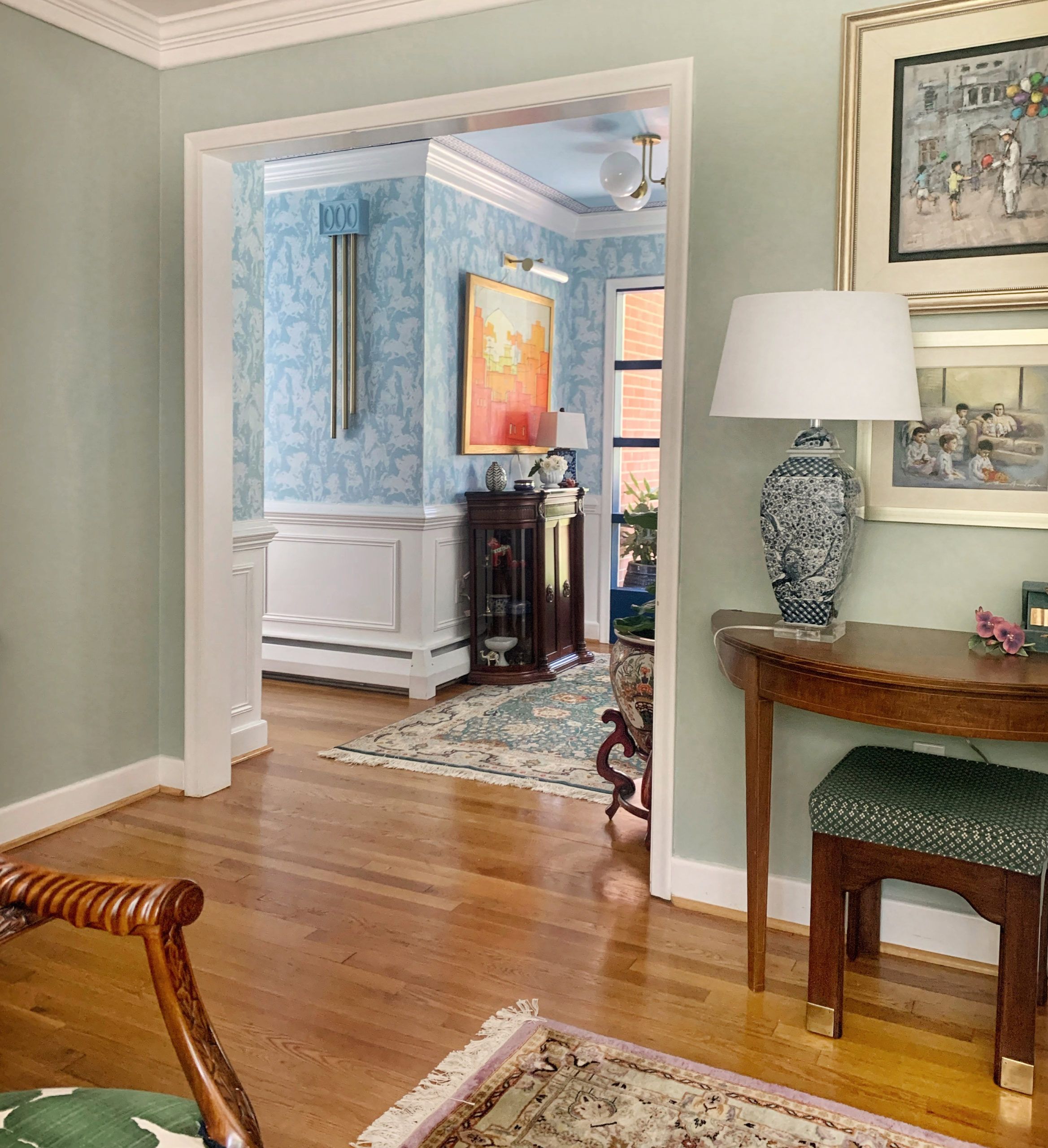 I also loved how the wallpaper draws your eyes in from the other rooms, but at the same time compliments other patterns and colors so well.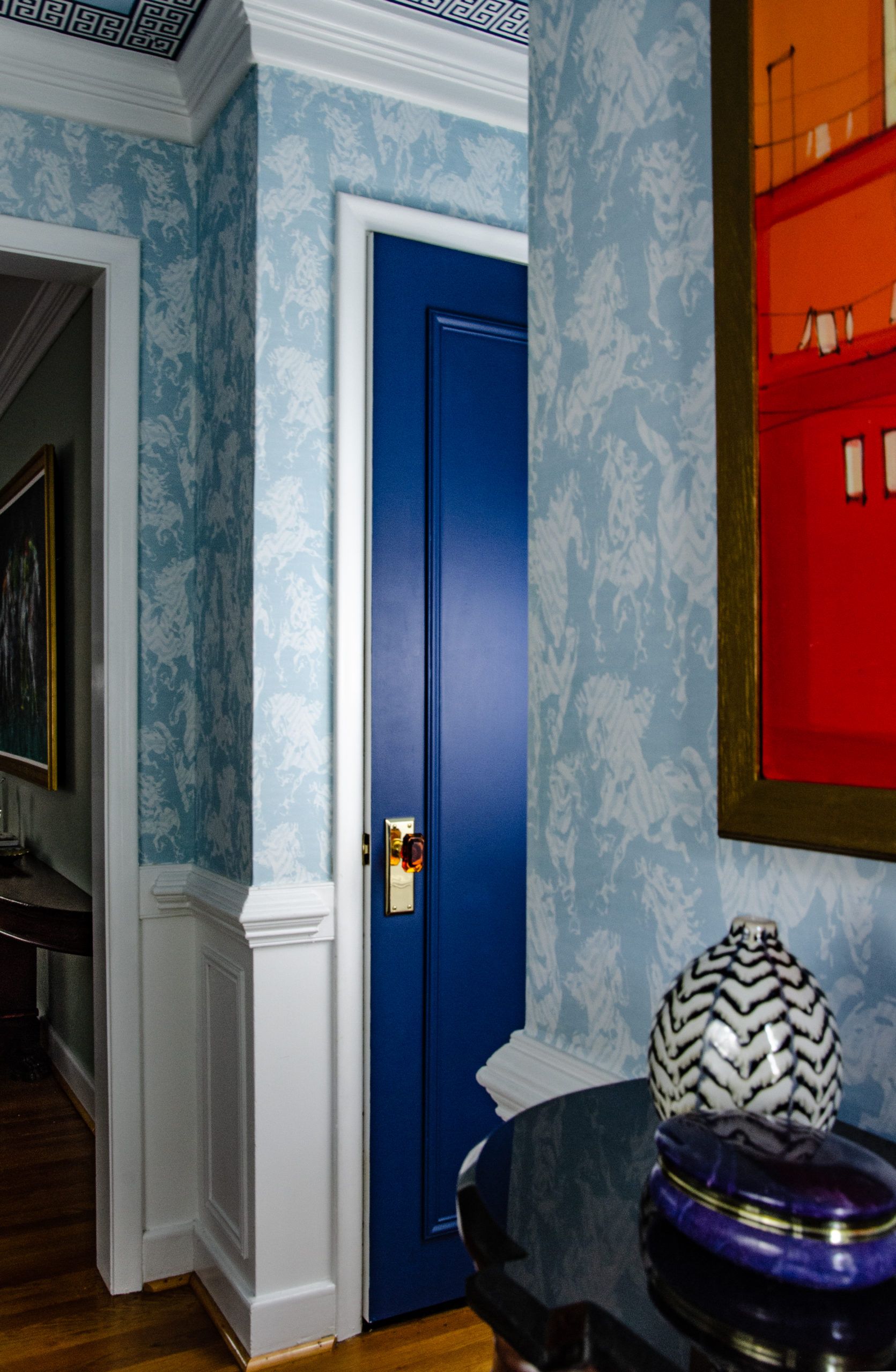 And I had to leave you with this shot taken at night, where a dreamy romantic atmosphere welcomes you in.
LAST THOUGHTS
Thank you for joining me on my adventure, as I transformed my tiny entryway into something fun, meaningful and dreamy. Would I do it again? With a wallpaper like Milton and King's, absolutely! The paper made it easy, manageable and so fun to work with.
---