DIY Wallpapering with the Preppy Bohemian
Growing up, Amber was always searching for a creative outlet. It wasn't until she got her first apartment in her early 20's that she realized that the love of interior design ran deep. She amazed friends and family when they'd come over to visit. Now, a year into her home in the suburbs of Atlanta, Amber has been documenting her progress on Instagram and her blog, Preppy Bohemian At Home as she tackles new and fun interior projects.

Not long ago, she scored a leopard print ottoman and the Leopard Lounge was born, formerly known as the living room. One-by-one Amber has taken steps to add a bit here and there to build out this room to become what it is today. And who's to say it's ever near complete. However, she recently added the Daphne wallpaper by Tiff Manuell to the space so we thought we'd get a little bit more insight into Amber's style and choice in making the Leopard Lounge an even more fabulous spot in the home (pun intended).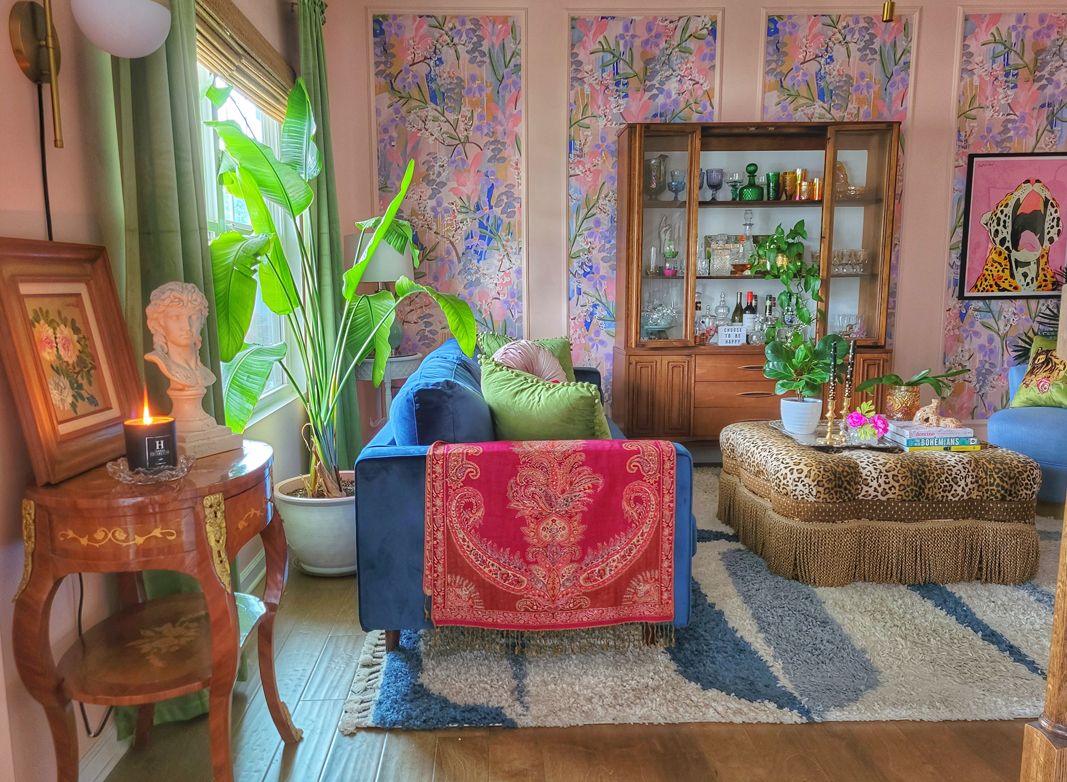 M&K: What made you decide that it was time to do something in your living room? 
Amber: I think that as we evolve,  our homes should too. So, I basically use our home as my creative outlet. Everything is always changing.
M&K: How would you describe your style and the style you prefer to have in your home?
Amber: I describe my style as "Preppy Bohemian". It's a mix of traditional style and bohemian eclecticism.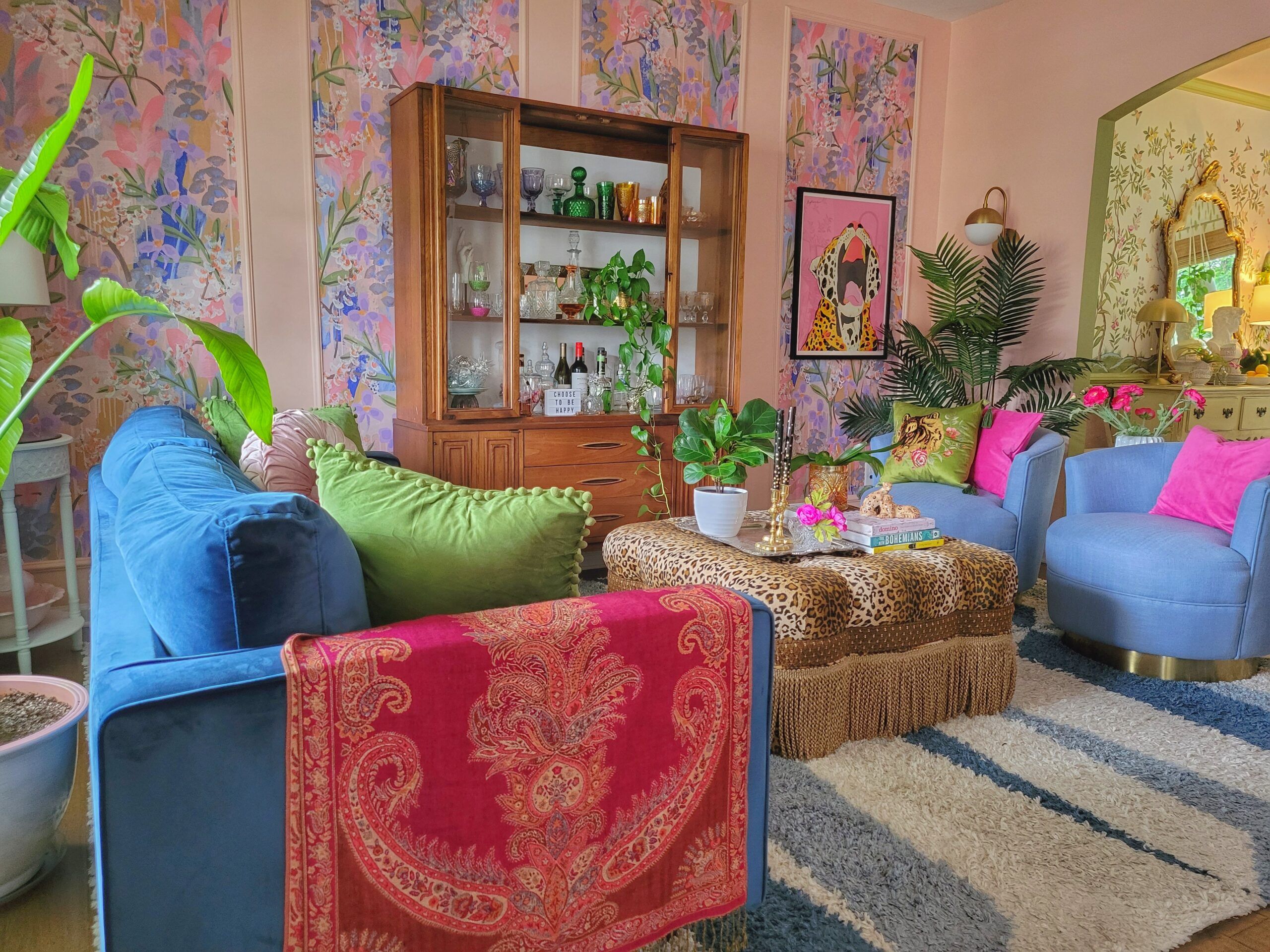 M&K: Is the whole house similar or is the living room its own special thing?
Amber: Our entire home is filled with bold pattern, color, texture and plants and our living room is no exception. The thing that sets it apart is that we have a lot of leopard print accents and art sprinkled throughout the room. I refer to it as our "Leopard Lounge".
 M&K: What was the goal for the living room?
Amber: Our living room is the first space that you see when entering our home so I wanted it to feel fun and inviting. There's lots of cozy seating and I turned our mcm hutch into a bar. It's perfect for entertaining.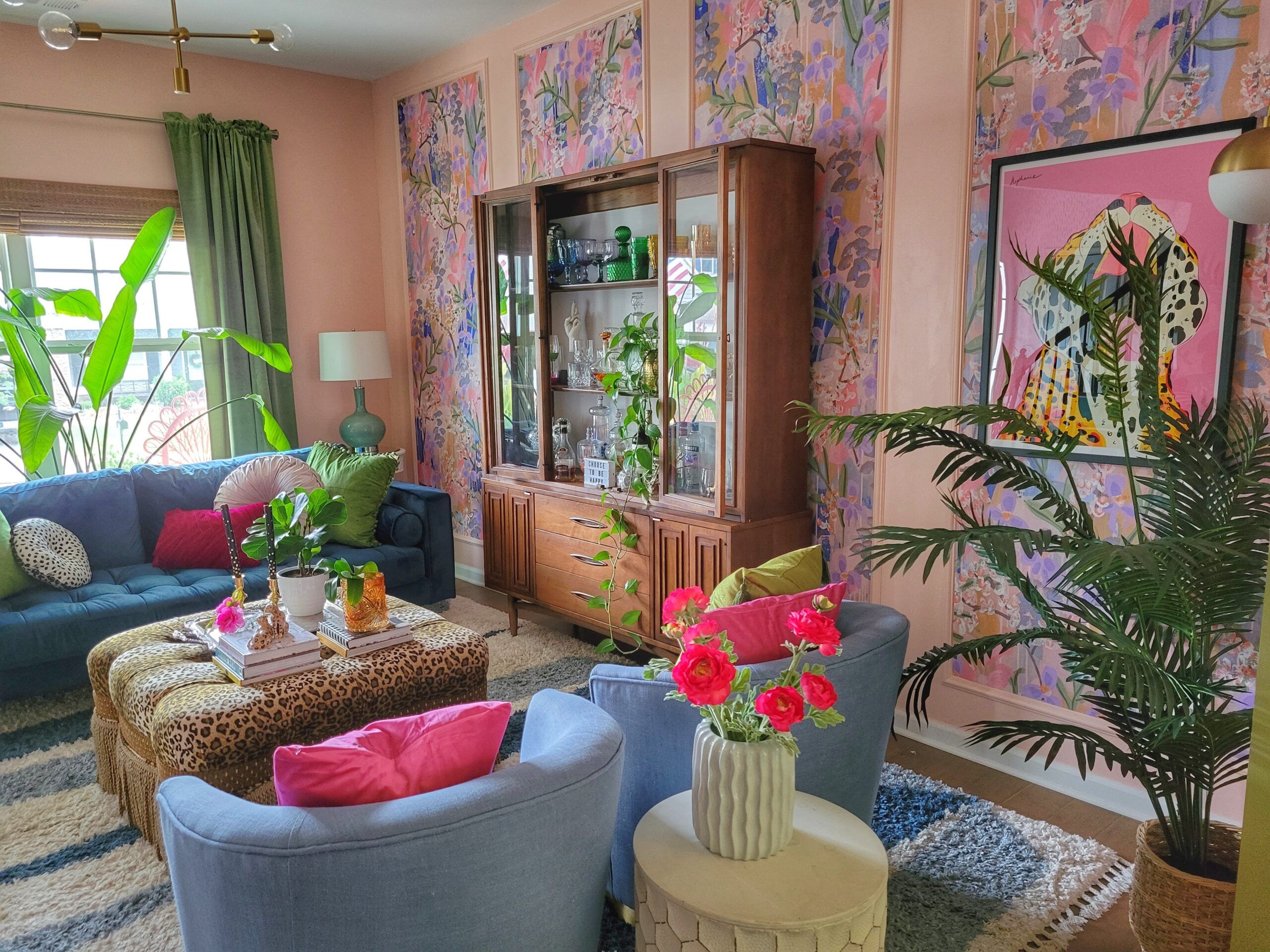 M&K: What was it about the Daphne wallpaper that really spoke to you?
Amber: The colors in the Daphne wallpaper tie in with the colors in our adjoining dining room. Plus it adds the perfect amount of floral texture without overwhelming the space.
M&K: What other designs did you consider?
Amber: I knew that the Daphne was going to be perfect the minute I saw it. But there are several other designs that I would love to use in other spaces throughout the house. A few of my favorites are: Acacia, Blossom, Felicity and Jungle.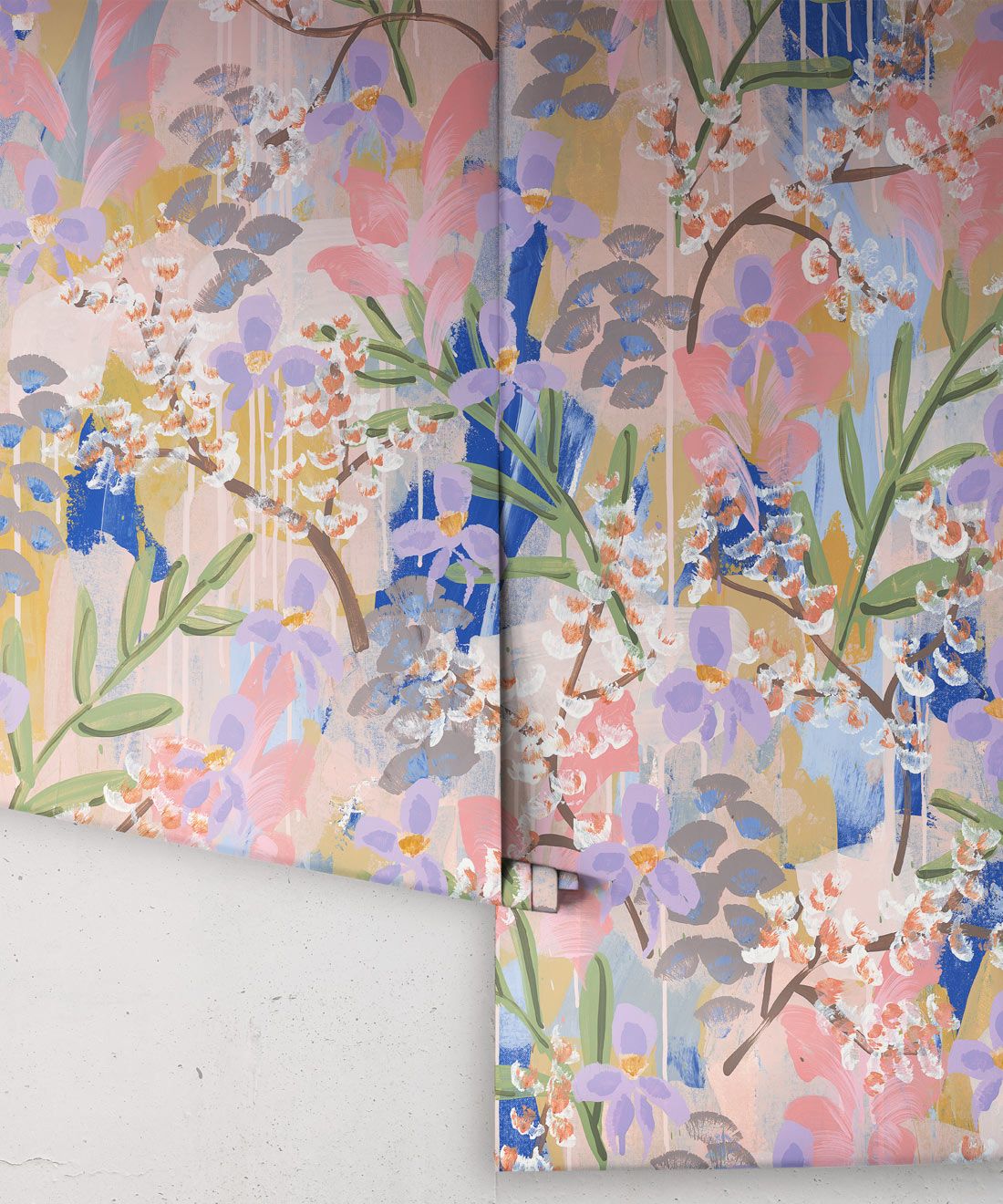 M&K: Were there any challenges installing your wallpaper?
Amber: My husband and I have gotten pretty good at installing wallpaper over the years. The quality of the Milton and King wallpaper made the installation process that much easier.
M&K: Any tips you would provide others attempting a DIY makeover with wallpaper?
Amber: Purchase a good, clear wallpaper adhesive and a little wallpaper hanging kit. It's also much easier to install with a partner.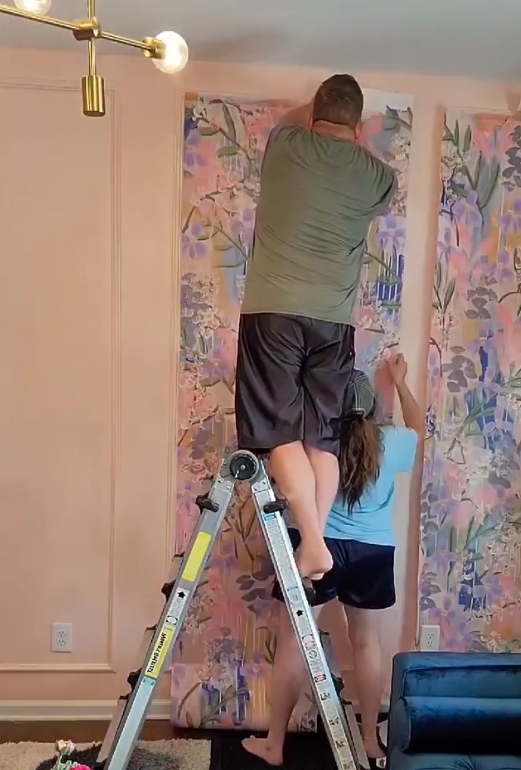 M&K: What sort of feedback have you been receiving?
Amber: So far everyone has absolutely loved our funky makeover. It's been a hit on Instagram and family and friends seem to gravitate toward the space a lot more than before. 
M&K: Any final thoughts? 
Amber: I just want to thank Milton and King. The wallpaper has really elevated the space!
---