Dark & Gloomy to Bright & Cheerful Powder Room Transformation
When Nikki Edwards from This E17 Life renovated her home back in 2017, she had it all planned out. She knew exactly what layout she wanted and what big design features she wanted to incorporate. Nikki lives in a Victorian terrace house, which originally had a living room, dining room and kitchen on the back. The wall between the living room and dining room had been knocked down but she decided to put it back up and turn the dining room into 1/2 utility room, 1/4 downstairs powder room and 1/4 pantry.

This meant that the downstairs powder room had no windows and was very tiny. Just 3 feet by 3 feet. It served a very important purpose though and Nikki was delighted to have found a way to fit it in. However, when it came to making decisions about the decor and finishing touches, the renovation fatigue was REAL. She couldn't even start to think about what she might like and so, she fully trusted her architectural designer and was happy to go with whatever he thought best.

Big Mistake!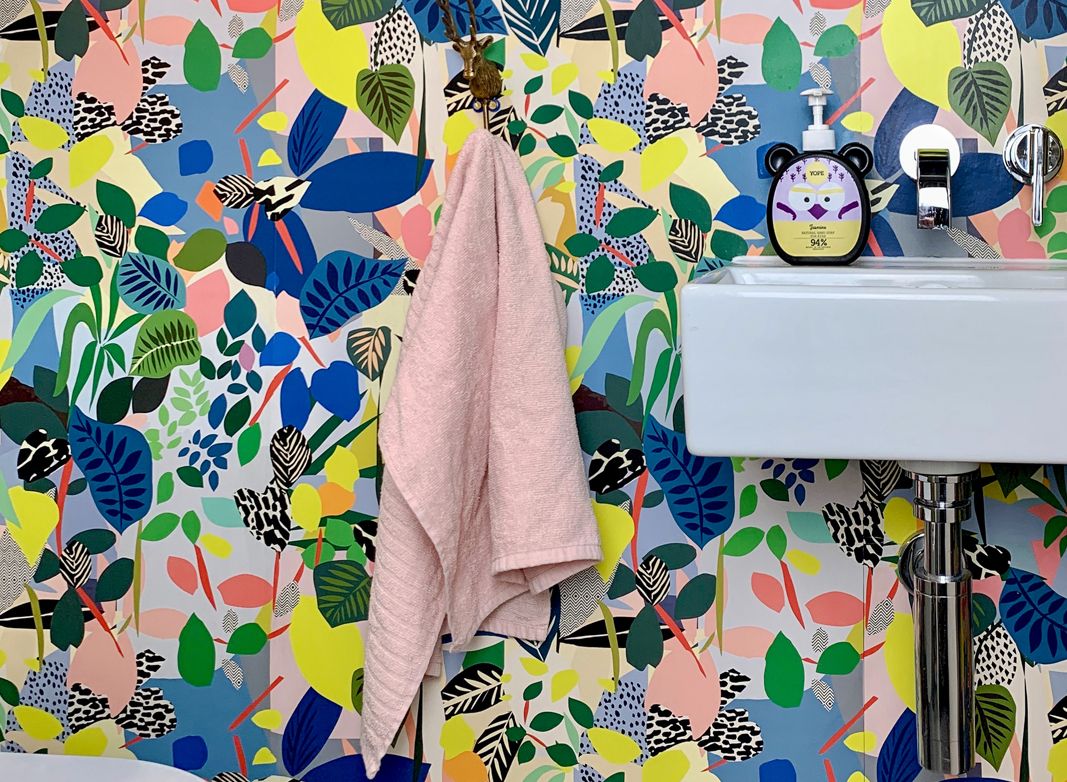 She just hated it from the moment it was done. It was so dark and drab and she especially disliked the finish on the cabinets. It did not reflect her style at all and she always felt a bit embarrassed of this particular room when she had guests over. She just had no mojo to try and make it look nice.
She had been thinking for ages that what it really needed was some dramatic wallpaper to jazz it up and she had ordered some samples but hadn't really found anything that got her excited. So they just sat there and Nikki continued to feel glum whenever she looked at this room.
Then she was scrolling Instagram one evening and saw that the fabulous and very talented Kitty Mccall had done a collaboration with wallpaper specialists Milton and King and she knew immediately that this was the answer!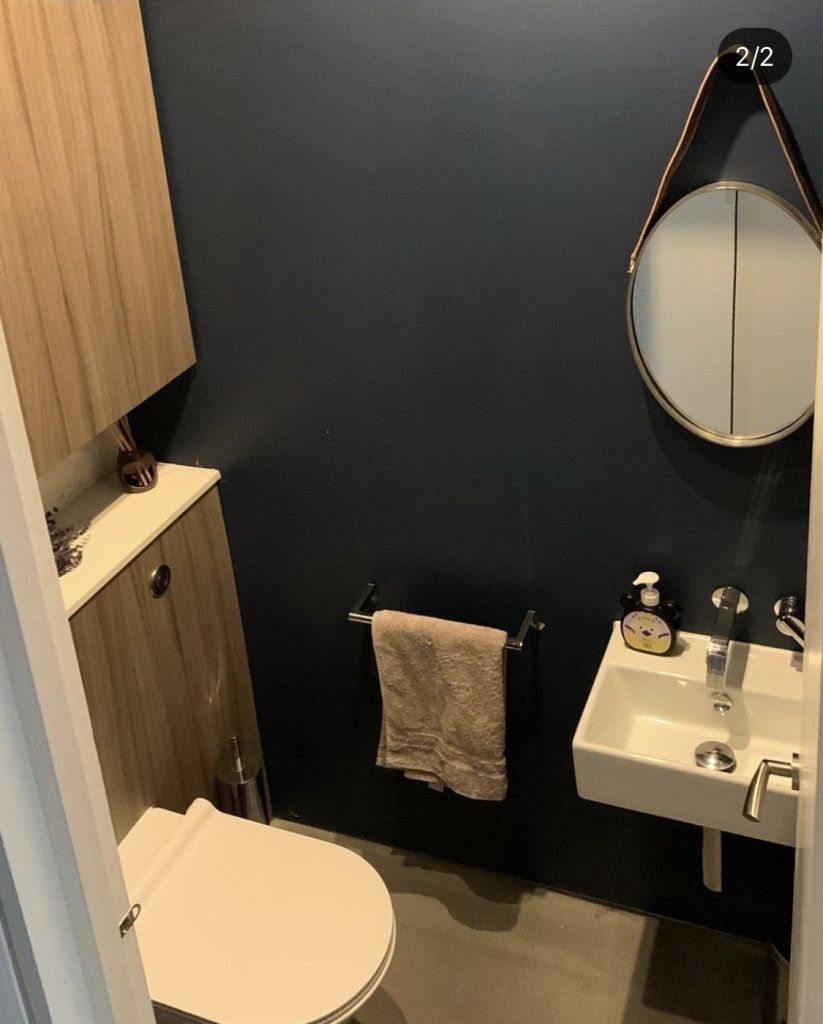 There are six designs in the collection and she loved all of them but in the end decided on the Hockney as she thought it would work best with her questionable cabinetry colour.
Shop Kitty McCall
The wallpaper arrived from Milton and King in October and she was set to go. She had toyed with the idea of putting it up herself but she couldn't work out how to deal with the wall hung sink and it was such beautiful paper that she didn't want to mess it up, so she got in touch with all of the decorators in her little black book and reached out to friends to see if they could recommend someone to help.
Three months, three let down decorators and a teeny bit of frustration later, a lovely follower on her Instagram account Hexadot Designs hooked her up with Adam who, for £300 and a couple of Ubers, had the wallpaper up in a day.
What a wonderful job he did. Just look at the difference!!!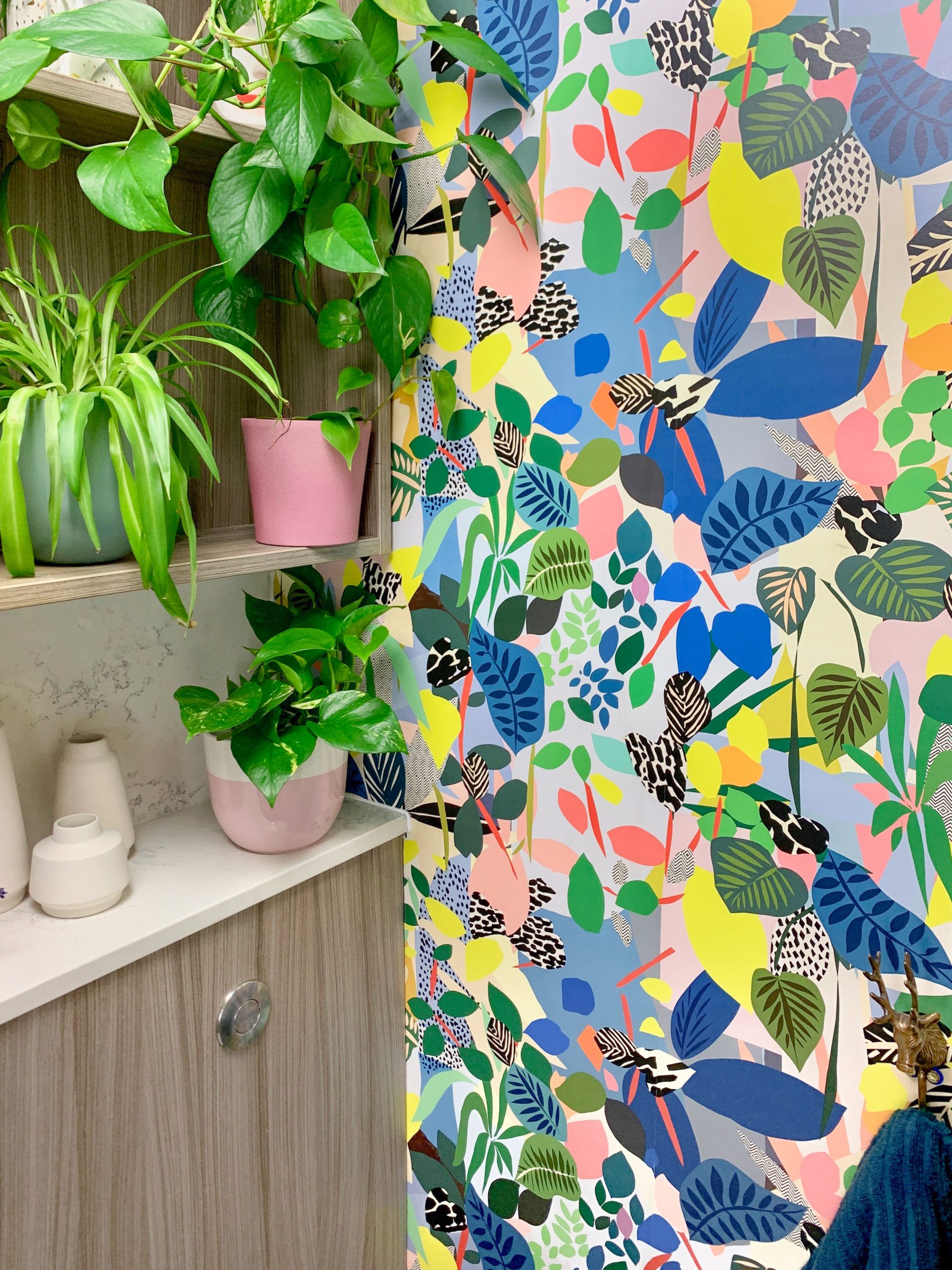 The wallpaper was great quality and Adam said that it was nice to work with and put up. It is paste the wall type.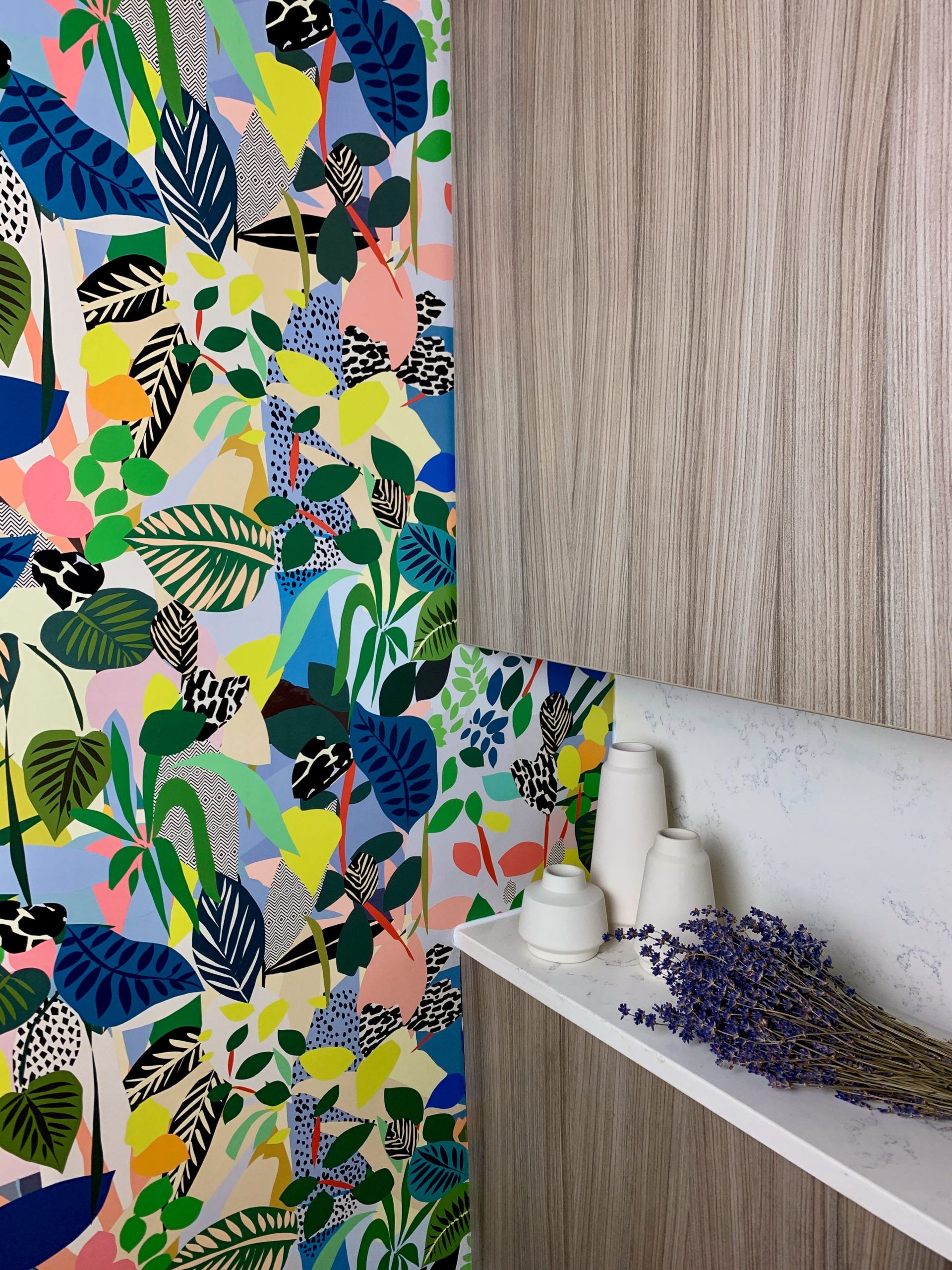 It's amazing what a difference just changing one thing can make to a room. A complete transformation! Nikki couldn't be more delighted with it and now every time she walk past, it brings a smile to her face.
---