Influencer Spotlight: Crazy Wonderful
Shelley is a wife, mom, and lover of all things DIY! Based in Texas she has been working on making her fabulous home comfortable for her young family, whilst documenting the progress on her insightful blog, Crazy Wonderful. With a strong belief that with a little creativity and elbow grease you can create stylish interiors without breaking the bank, this is overwhelmingly evident through her ingenious use of our Shibori Star, Garden Bloom in black and Teal.
Beyond its conventional uses, wallpaper can adorn nearly any household furniture, allowing you to produce unique and tasteful creative masterpieces.  With a little imagination, this is an easy and simple way to add personal touches to the furniture you love!
You can read all about Shelley's 'wallpapered dresser draws' and how she created this in 5 simple steps on her blog here or you can check out the process in the photographs below!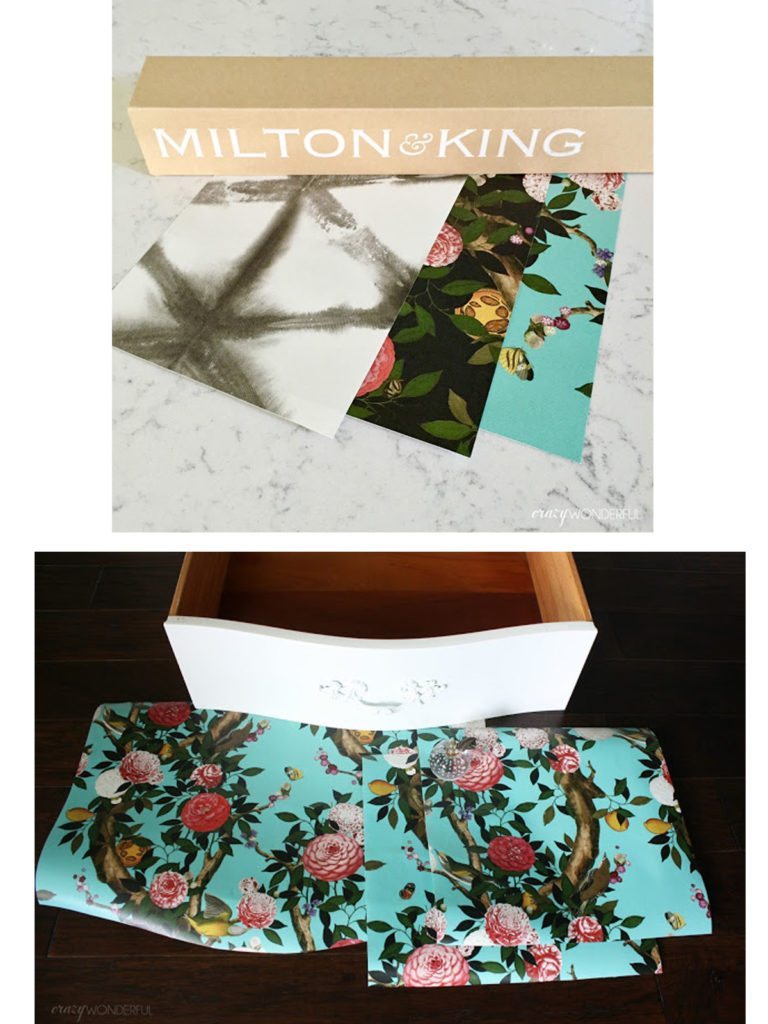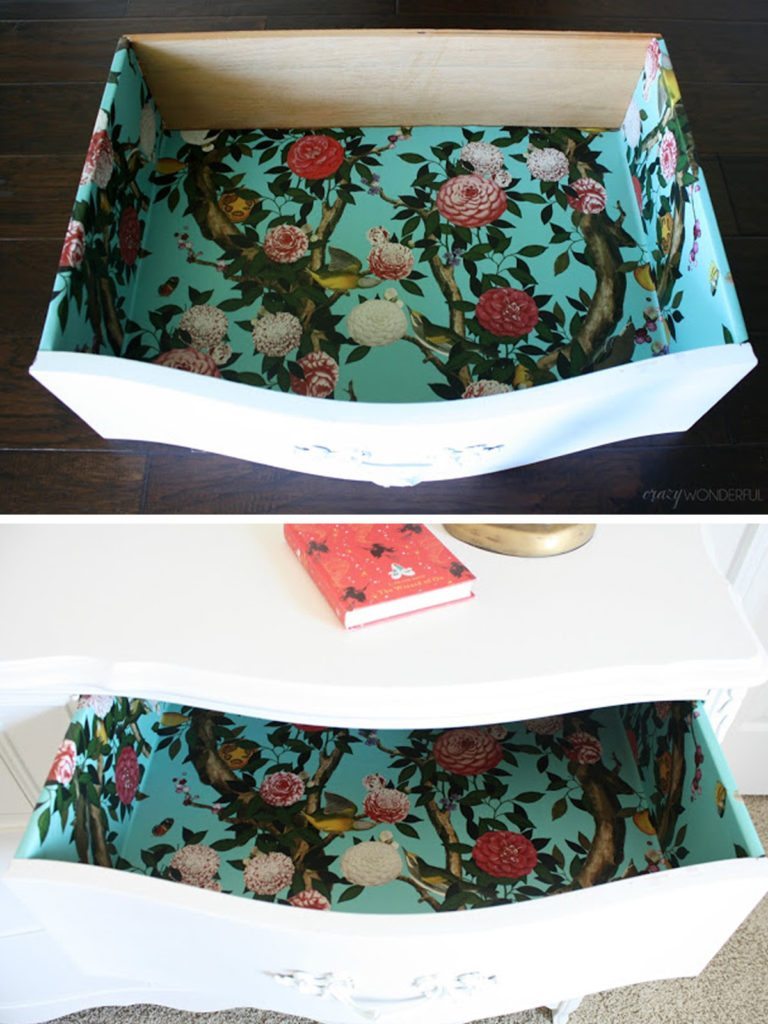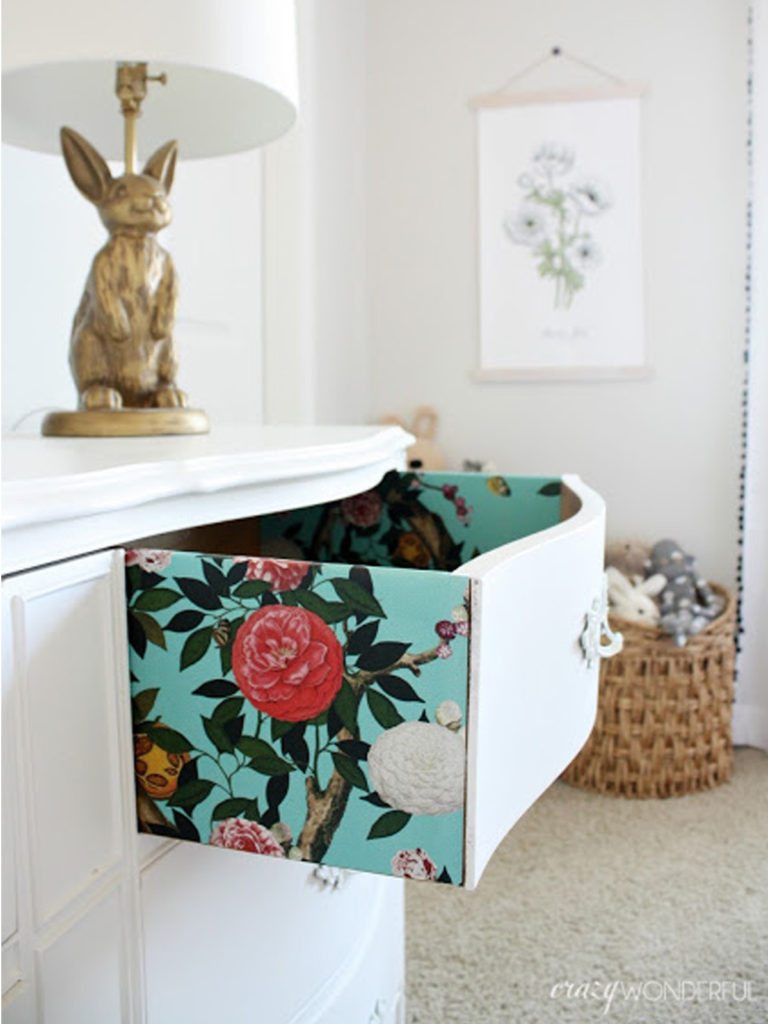 I hope you leave here feeling inspired to try new things in your home! Give us your tips on how to use wallpaper beyond the walls. Let us know in the comments below. 
---