Bathroom Refresh with White Subway Tiles Wallpaper
Sierra Joseph (@withlovesierra on Instagram) wanted to change her tired bathroom into a place she enjoyed. But this was going to require more than just a fresh layer of paint. From the floor to the vanity to the walls, her bathroom refresh needed an entire transformation. She started with the flooring using Cutting Edge Stencils. She then painted the vanity with Fusion Mineral Paint and fitted the copper sink from Sinkology.  However, it was the White Subway Tiles Wallpaper that brought this bathroom to the next level.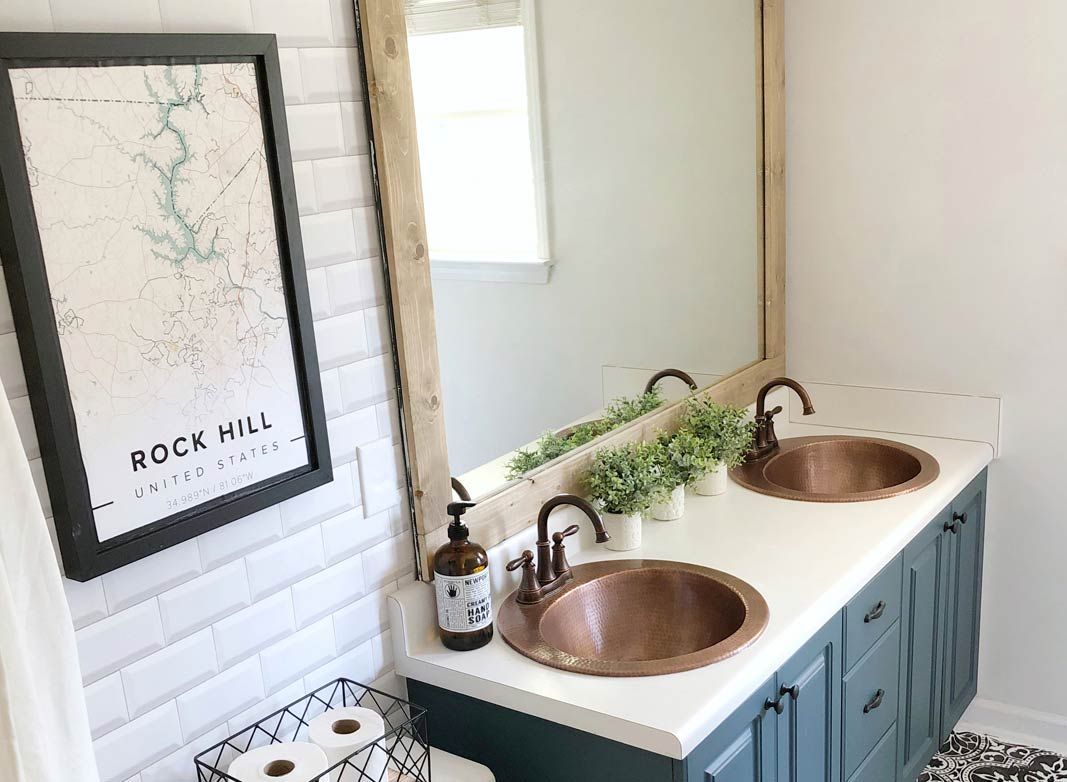 This is what Sierra's bathroom looked like before.  She called it beige and boring.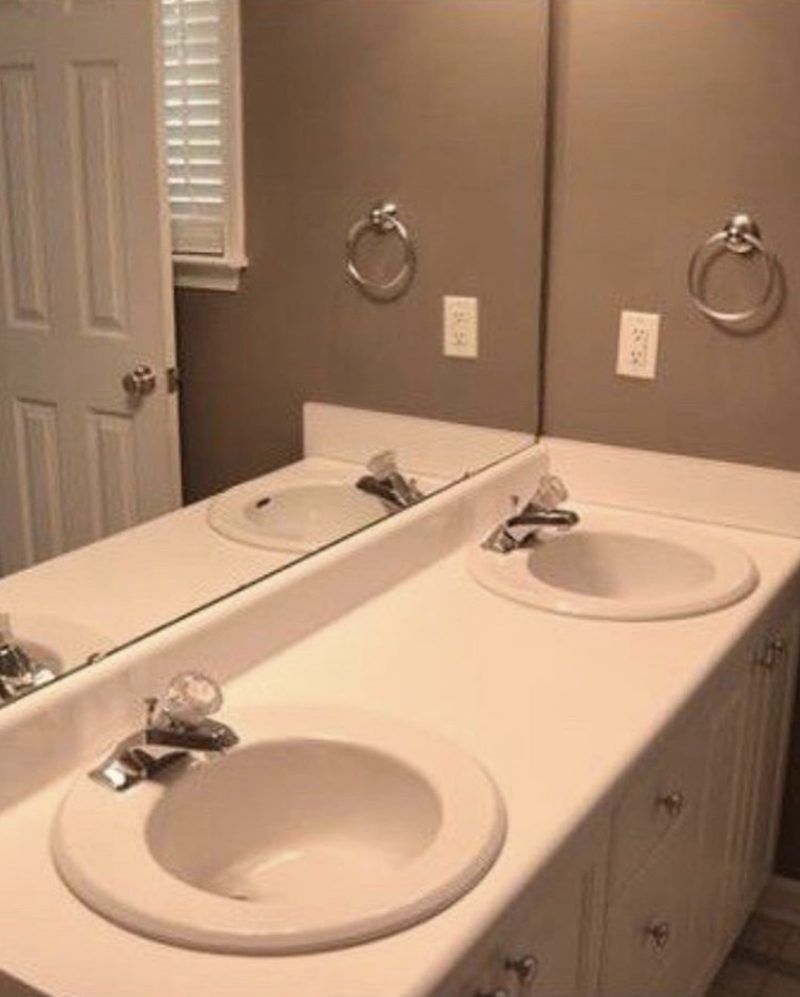 Below we can see the improvement of fresh paint on the vanity. The floors and the walls were next. Let's learn a bit about Sierra's goals and inspirations.
Q&A with Sierra
M&K: What was your goal at the beginning?
Sierra: My goal for this project was simple. How to get the look of subway tile without the hassle of install and high cost? Wallpaper that looks exactly like the real thing! I wanted the lines in this bathroom to be clean and calming. I knew that using the White Subway Tiles wallpaper was the best decision because it looks so realistic without being overbearingly busy. 
M&K: Who/What was your inspiration?
Sierra: There really was not a specific thing or person that inspired my design. The way that I like to work and pull my ideas is by using inspiration or "mood" boards. I like to find the two main focal points of the room (floors and walls) and make sure that they are statements without being too "much". After that, I will start adding the rest of the pieces into the design. I really enjoy Modern Farmhouse decor, so using patterns, textures and neutral colors with a small pop of color is always my go-to! 
M&K: What were the biggest challenges along the way?
Sierra: The biggest challenges were definitely not having a good quality exacto knife, and not having enough paste to roll it onto the wall. The knife that we bought came in a pack with the wallpaper applicator "spatula" that smooths out all your bubbles and makes sure the wallpaper is flush with the wall. Well, big mistake! We should have invested in a real high quality exacto knife and we for sure will next time! If you don't have one, it will rip your paper because of the dullness and cause issues that you wouldn't else have to deal with! Also, having a roller for the paste would have been much easier AND much for efficient making sure that we had enough on the wall for the paper to stick! Using a paint brush we had to keep reapplying the paste. 
M&K: Looking back, anything you would do differently? Anything you learned? Any tips for others?
Sierra: Looking back I am glad that we made the mistakes that we did, because we learned from them. Make sure that you plan lots of extra time for the project, use a good knife for trimming, get a roller for paste, and most of all make sure that you triple check the paper and that it is lined up, patterns match, and nice and level! Also, if you're using subway tiles like we did, make sure the shadows are on the bottom. We may or may not have had that oops, haha! Overall I am so happy that I chose to use traditional wallpaper in our bathroom because it truly looks amazing and was such an easy fix to a rather dull wall.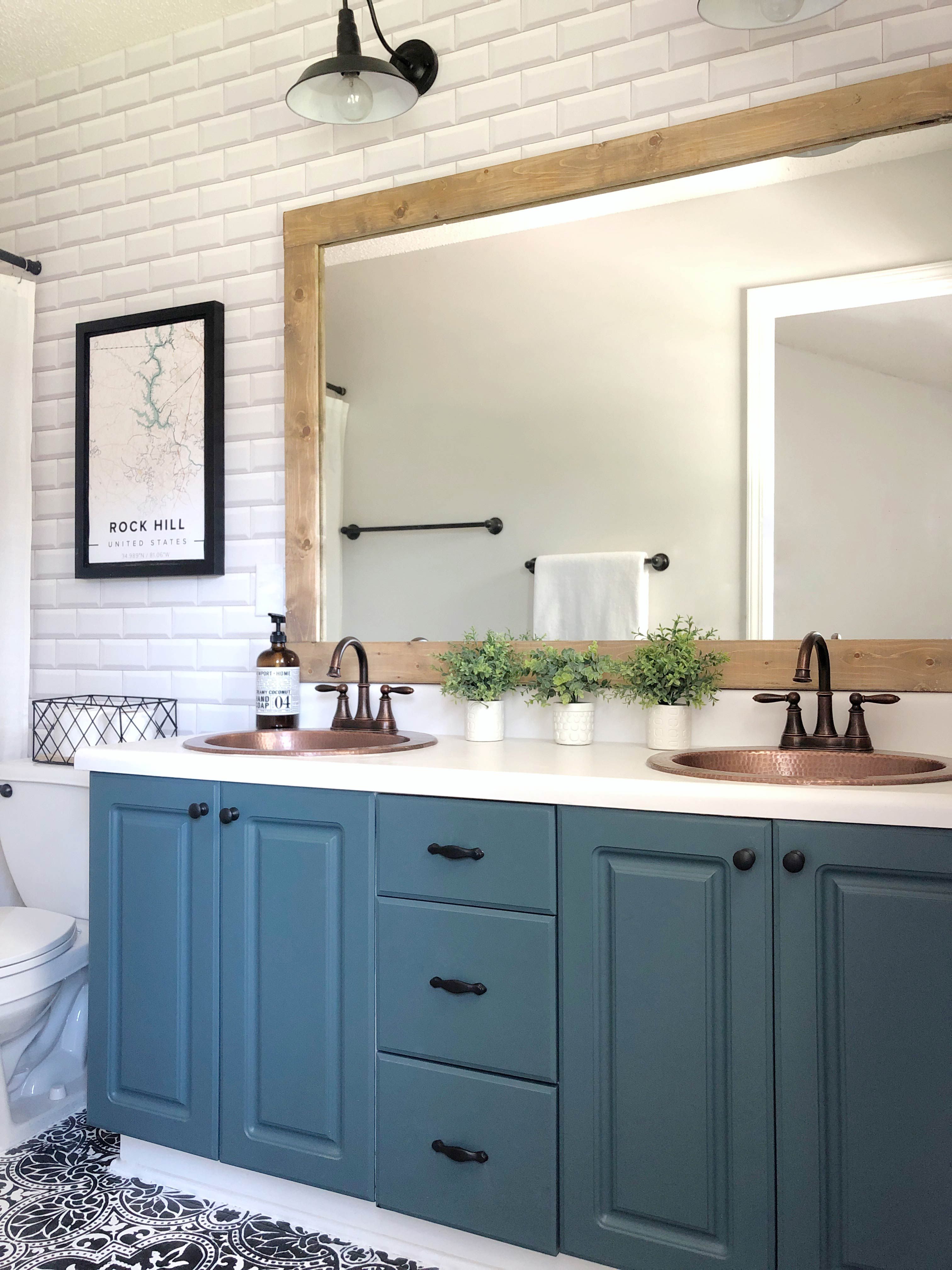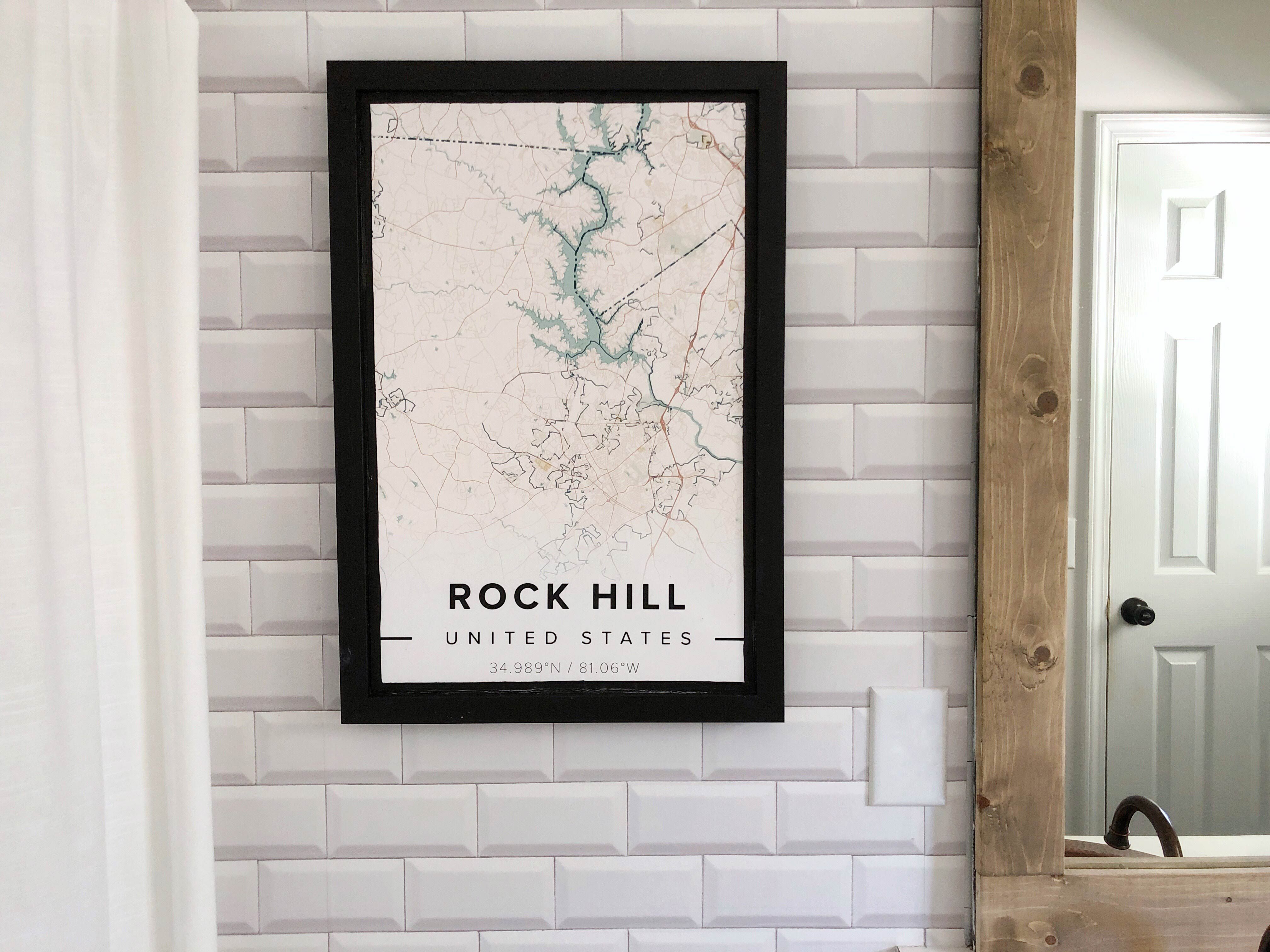 Even we, at Milton & King, are blown away by how realistic the White Subway Tiles Wallpaper looks. It's a great wallpaper design for bathrooms, kitchens and anywhere you want that clean tile look without the high cost. This bathroom by Sierra is proof of that!
---