Aged With Grace, A Bethany Linz Collection
Have you ever appreciated the charm of a mural that is decades old? Somehow it grows more beautiful as it ages, as the paint fades and as the canvas stone wears. This aesthetic was the goal of Bethany Linz. She captured every brushstroke as if it were painted right on your wall. She then created an aged effect by creating an overlay of a stone wall. She spent countless hours photographing the right canvas and trialling them with her artwork until she found the right balance. And so we present her latest collection, Aged With Grace.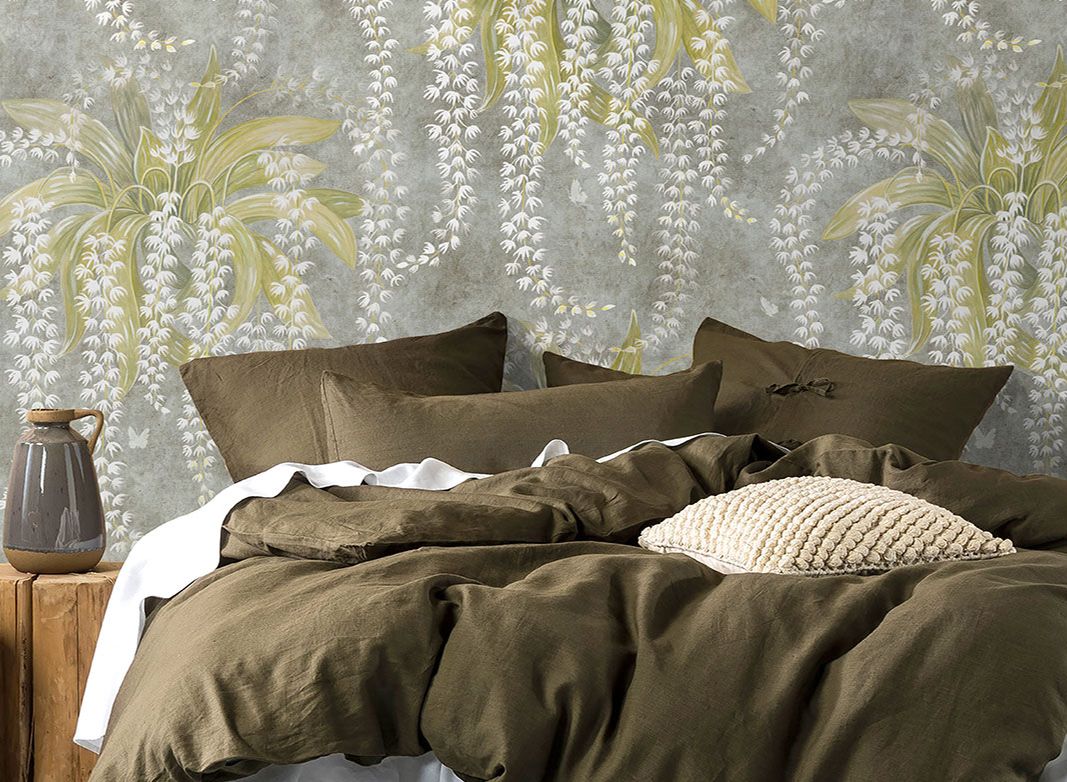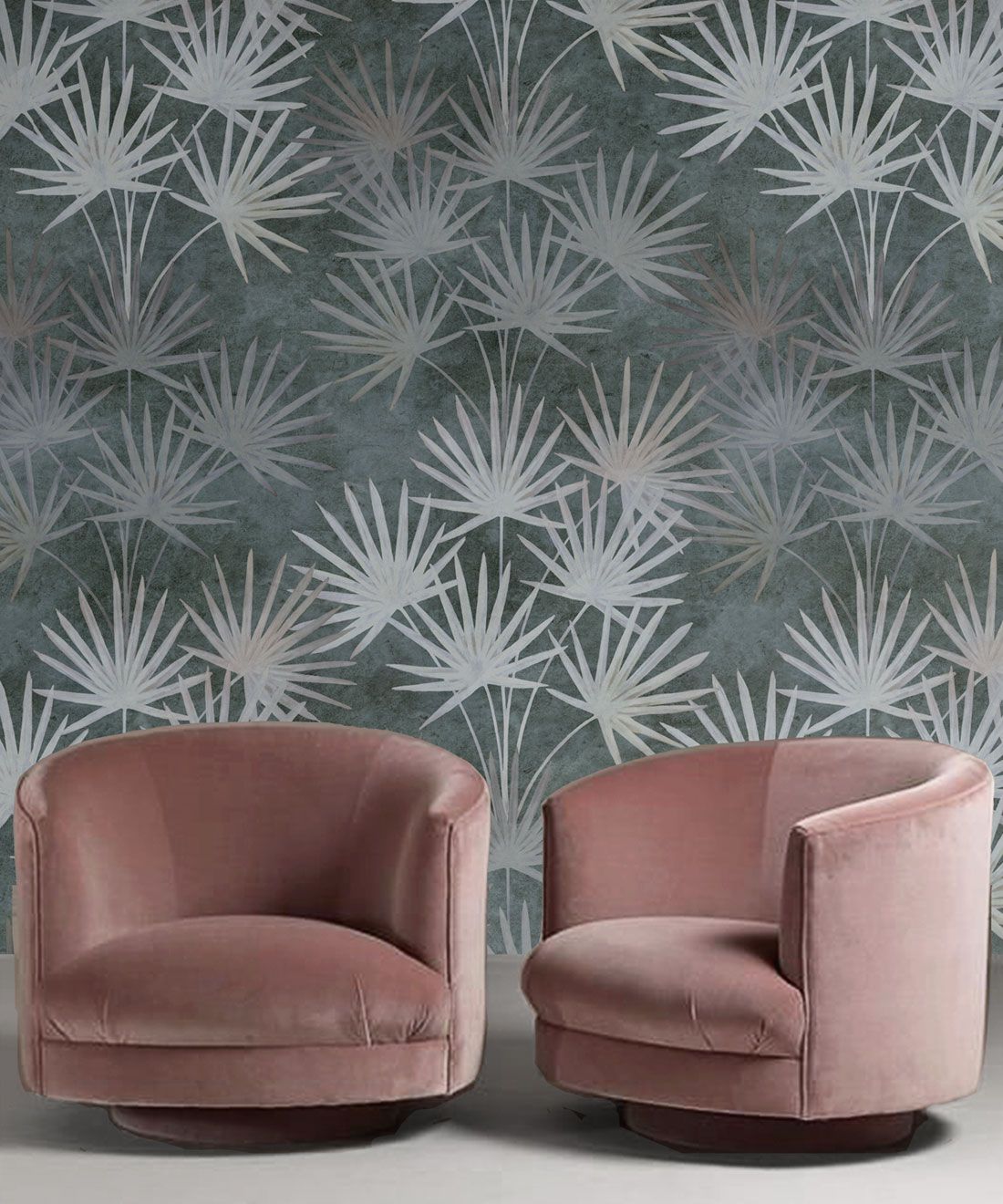 Oriental Palm features silhouettes of palm leaves against a stone wall texture. This design is all hand-painted to create a washed out/aged effect within the leaves. The result is a subtle design that is full of character.  It is available in Charcoal, Stone, Ocean Spray and Beige colors.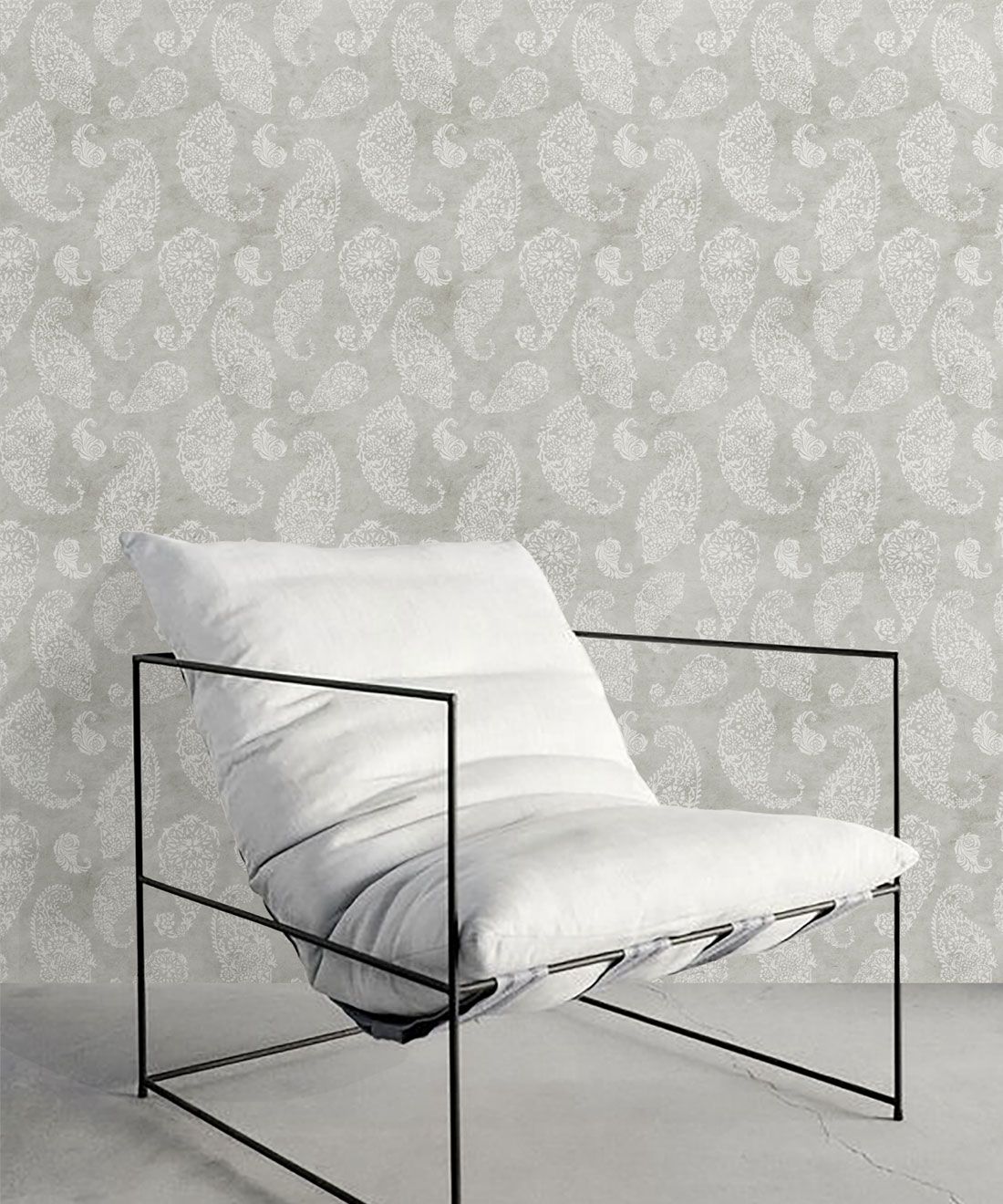 Paisley is a design inspired by ancient Indian hand-carved woodblocks. Bethany hand-painted this design to create an old tactile effect. She then layered it over a stone textured background to give it an even more rustic look. It works for classic, modern or ethnic decor. It comes in Charcoal, Sea Spray, Beige, Stone and Chartreuse colorways.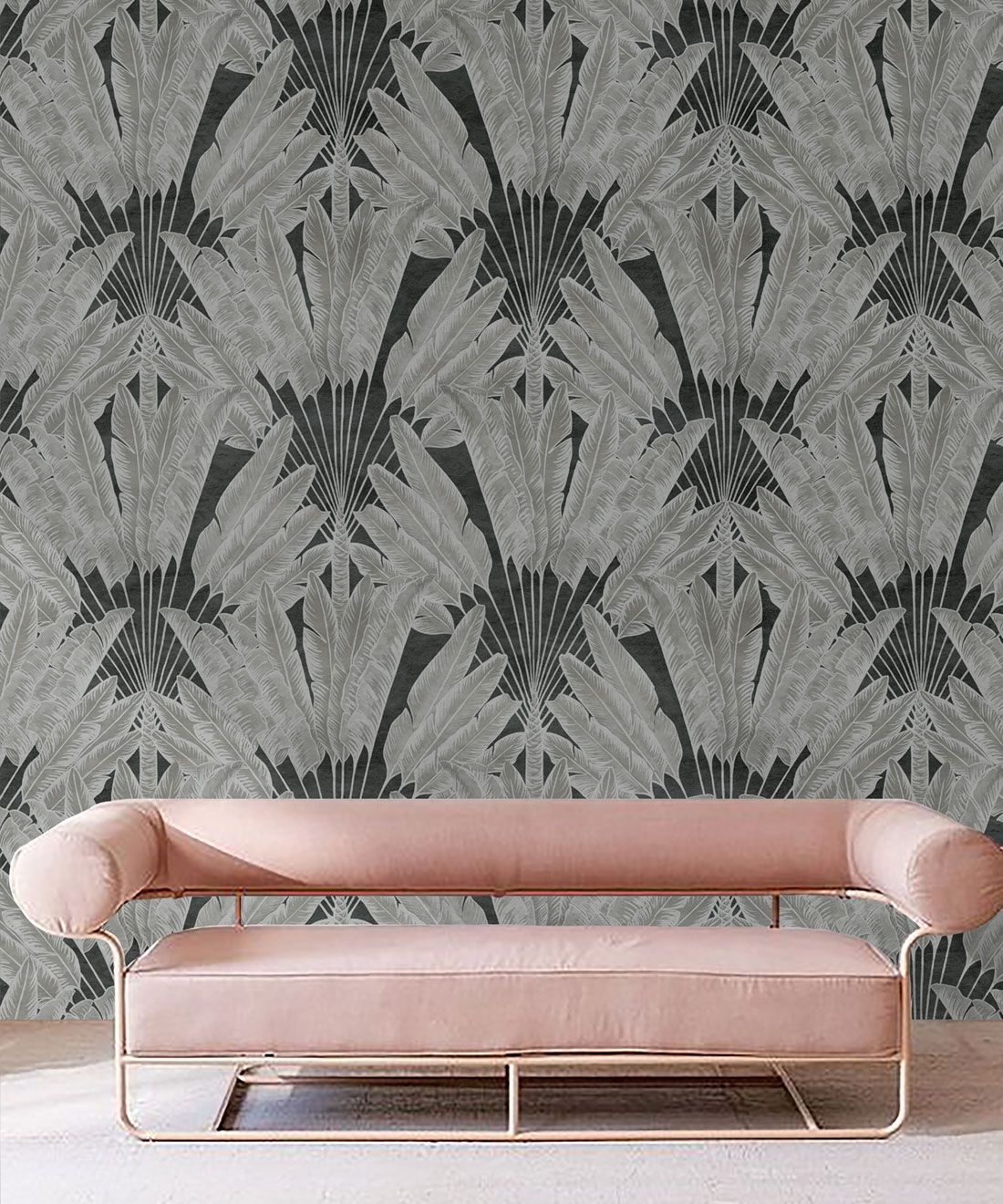 Travelers Palm features overlapping palm branches creating a fan-like pattern. It has a rustic tropical aesthetic. Bethany said she created this design with an old rustic Caribbean beach house in mind. If ever there was the perfect "jungalow" design, it has just been found. It comes in Charcoal, Stone, Beige and Chartreuse colorways.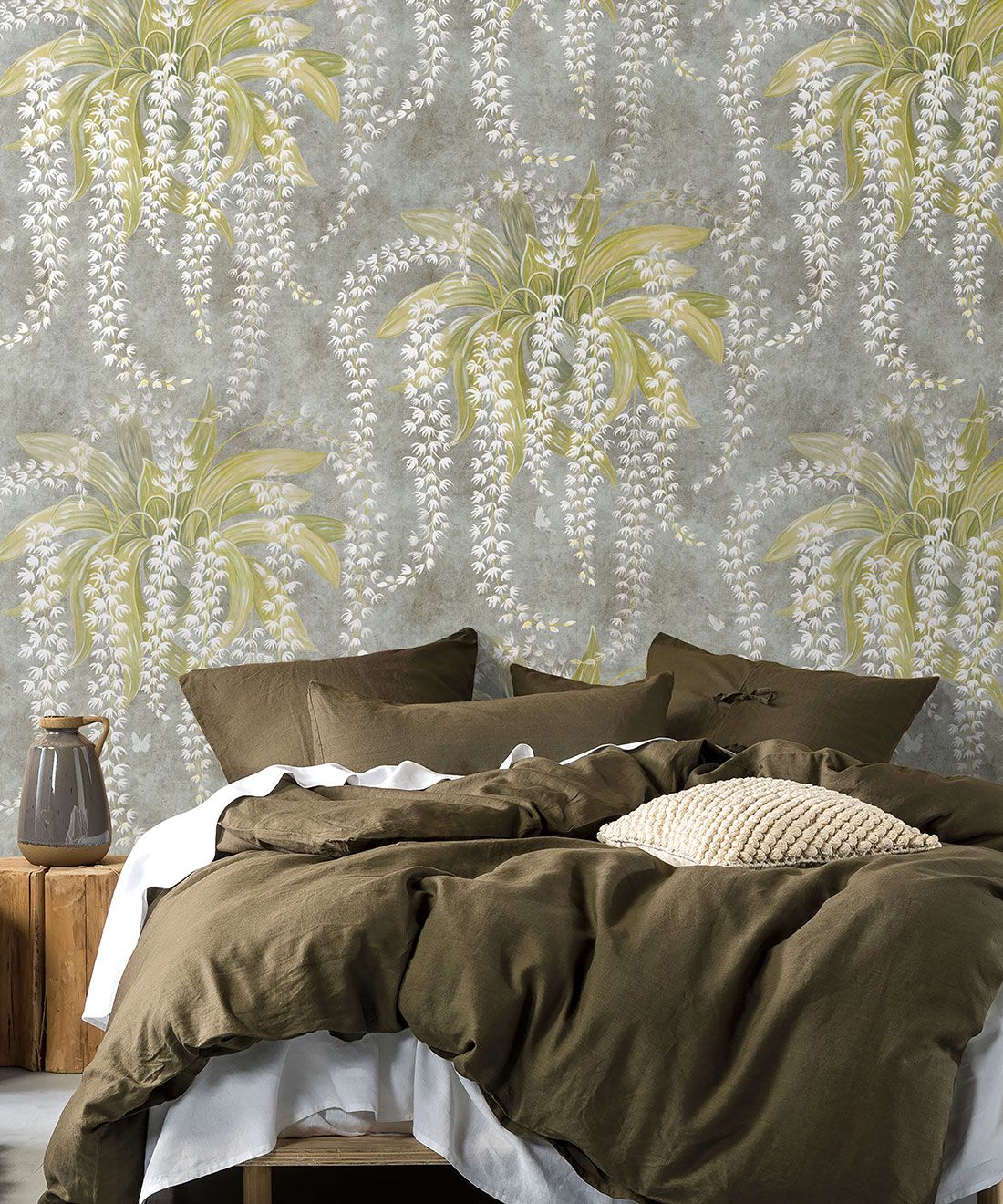 Orchid is a breath-taking beautful hand-painted design featuring cascading orchids over a stone textured background. It encapsulates that aged mural look that Bethany was aiming for when she started the Aged With Grace Collection. The flowers fade in and out with butterflies flying throughout. It's as if we stepped back in time to an ancient garden.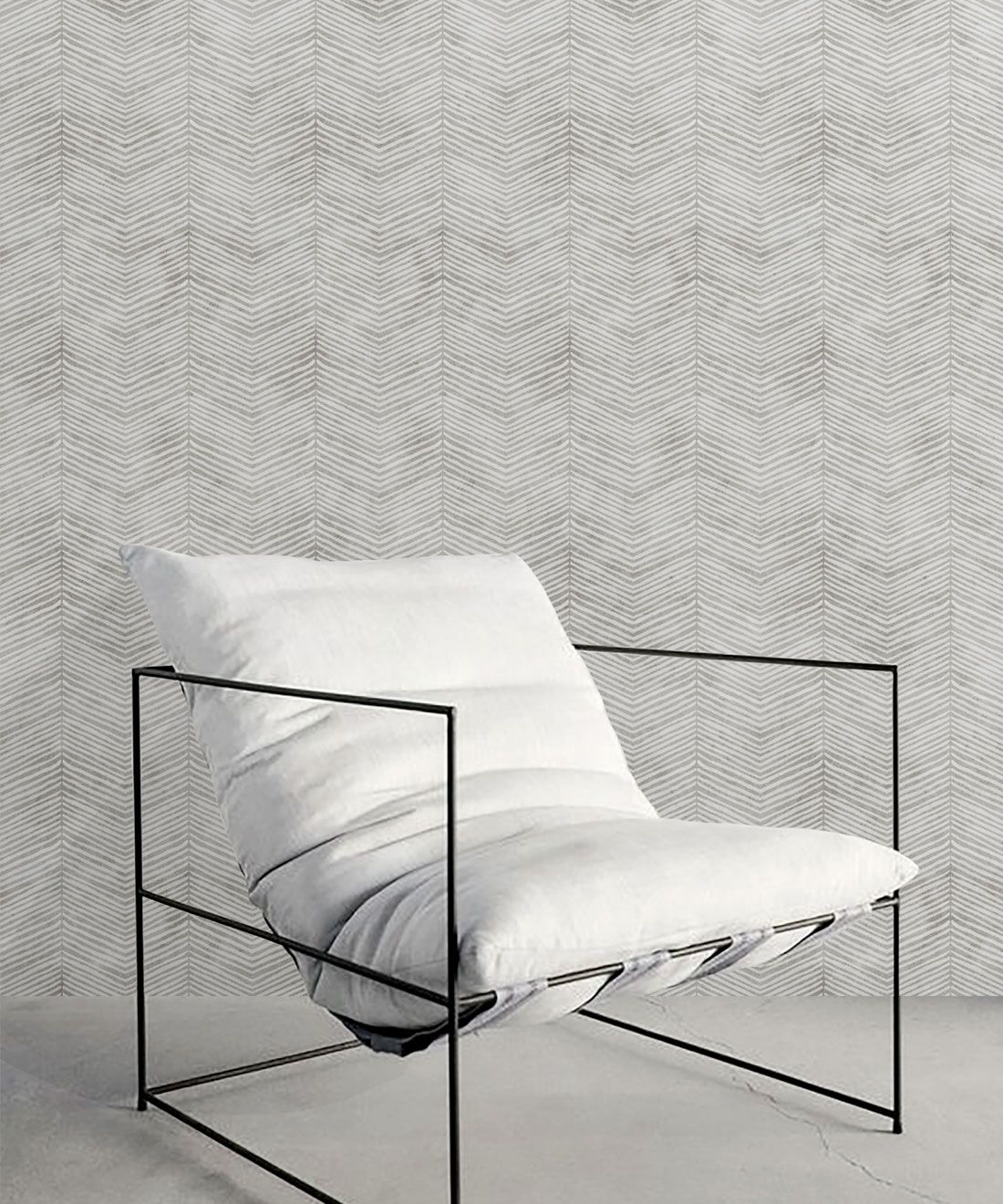 Herringbone is a visually textured design that's perfect for any room in the house. It has the classic herringbone pattern but done in a way that is more subtle in its effect. With the stone overlay and aged effect it comes across as more of a rustic texture than a strong pattern. It is keeping with the Aged With Grace theme and the timelessness of the entire collection.
Bethany Linz set out to create a collection that expressed her love of old hand-painted murals. She harkens back to the time she visited Pompei, Italy and how these aging pieces seemed to grow even more beautiful under the stress of time. Now you can have a Bethany Linz hand-drawn work of art adorning your interior thanks this beautiful Aged With Grace collection, now at MiltonandKing.com
Aged With Grace
Shop the entire collection
---