A Modern Cottage Powder Room
Ally McDowell aka @midwestmamaliving wanted to give her little hallway powder room a big dose of interest and personality. She initially wanted to go with more muted tones like beiges and grays and then moved toward deeper blues. What she ended up going with was something different. We asked her about the planning and the process and how she eventually made her decision.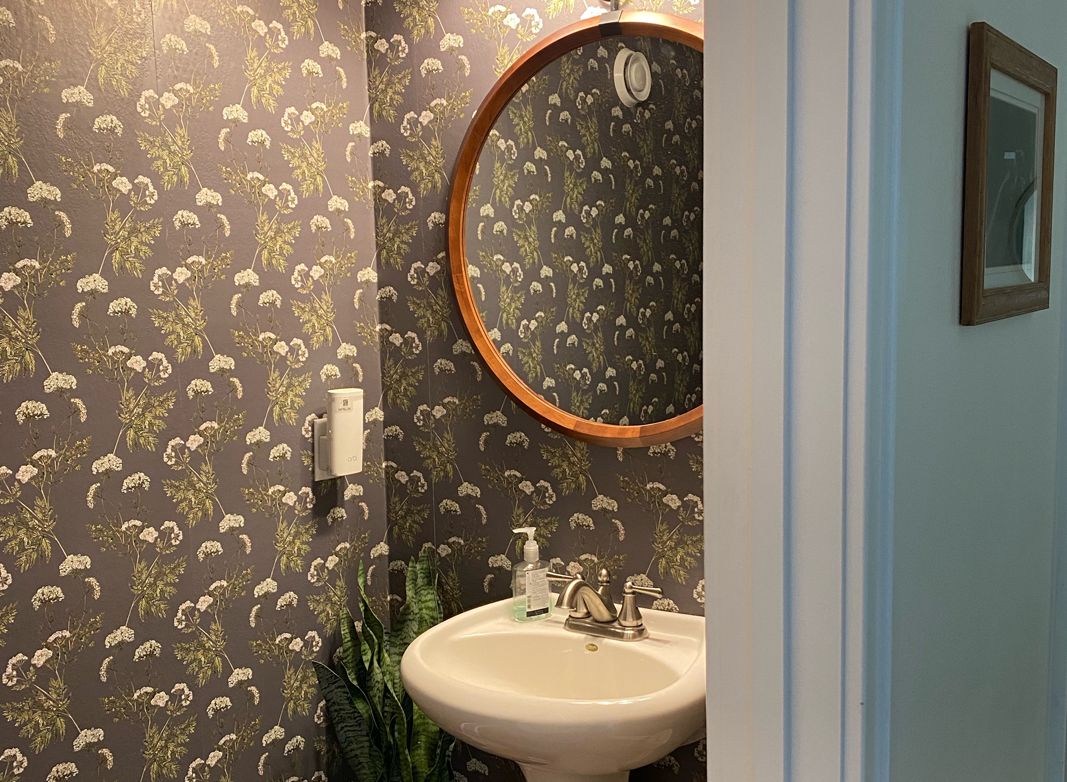 M&K: What made you want to make over the powder room?
AM: Our powder room is a small room with no natural light. I knew it was going to need something with lots of character to give the room a special and unique feeling.
M&K: Were you always considering wallpaper?
AM: I debated between wainscoting and wallpaper for our powder room, but ultimately fell in love with the wallpaper!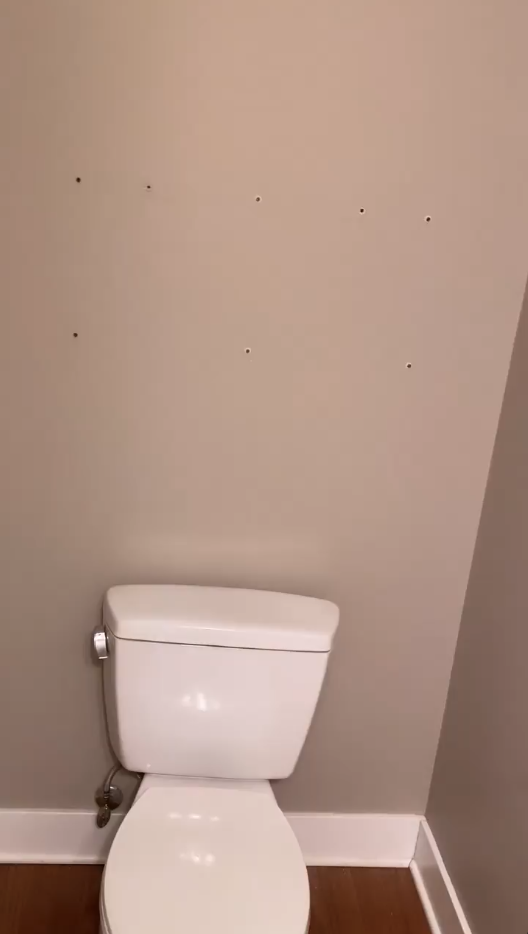 M&K: How long did the planning stages take?  Did you receive samples? How many designs did you consider?
AM: The planning process took about a month. I received five or six samples and needed to choose which "feel" and direction I wanted to go with the wallpaper. Each sample had a distinct style, and I wanted to be sure to choose the right one for our powder room!
M&K: How did you discover Milton & King?
AM: I found Milton and King through Instagram hashtags/company tags when searching for wallpaper inspiration.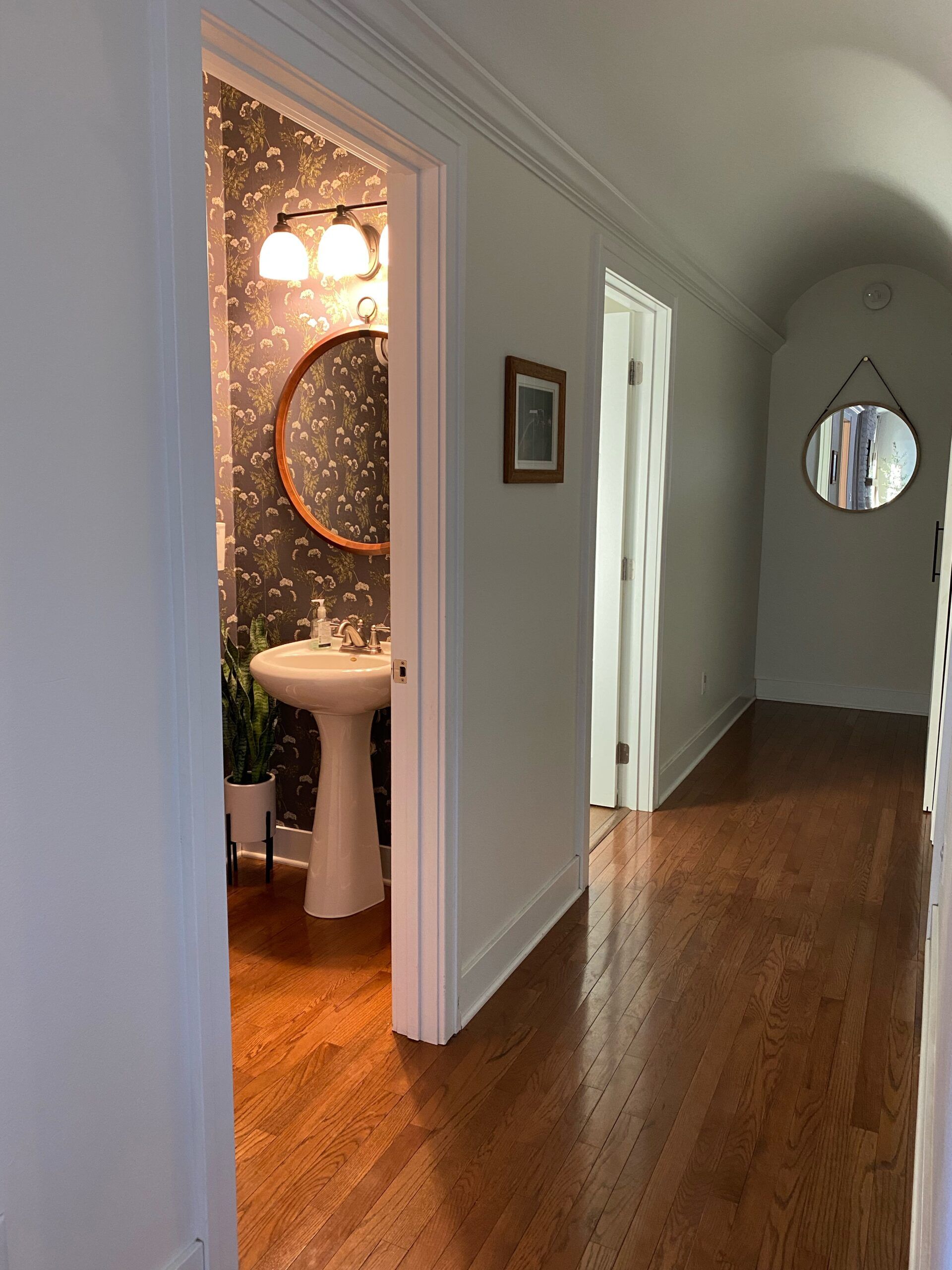 M&K: Tell us a little about the design you chose and why you felt the style/color was right?
AM: I chose the Cicely wallpaper in Slate Grey. I love that it has cool undertones to offset the warm undertones in our oak floor, wooden shelves, and mirror. It was the perfect balance of warm and cool tones and the floral pattern gave the modern cottage vibe I was going for.
M&K: Did you install it yourself or hire an installer?
AM: I did the entire project by myself!
M&K: What were some of the biggest challenges?
AM: I have worked with wallpaper five or six times before, but this was my first time doing an entire room, floor to ceiling, corner to corner. Corners were a bit of a learning curve and the toughest part was working around the pedestal sink and toilet!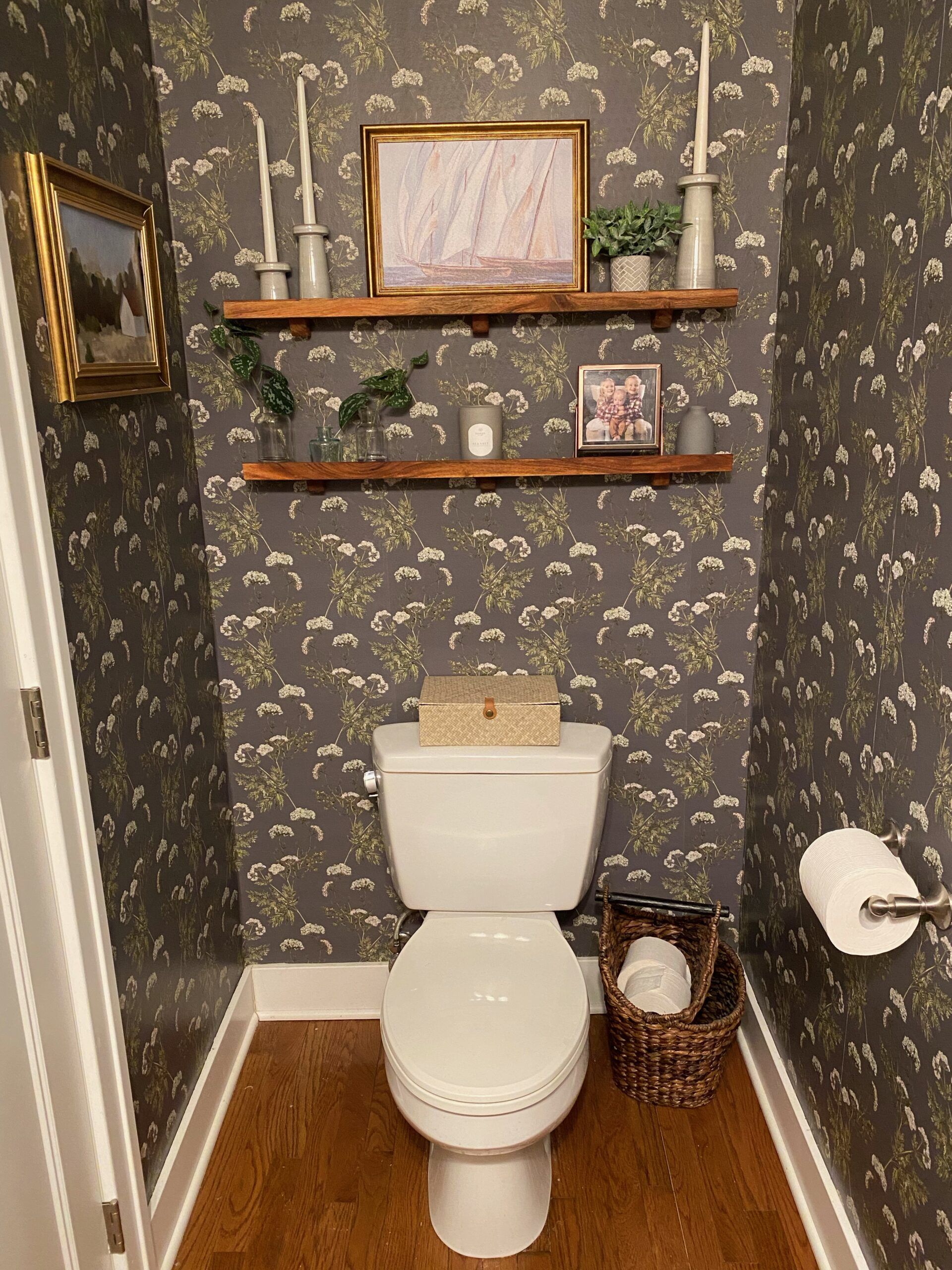 M&K: Anything you learned from the experience?
AM: I learned how to perfect my corners and how to properly cut around sinks and toilets.
M&K: Tell us about the result? Are you happy with it? How do you feel that the wallpaper impacted the space?
AM: I am very happy with the final result and I love how much character our powder room has now!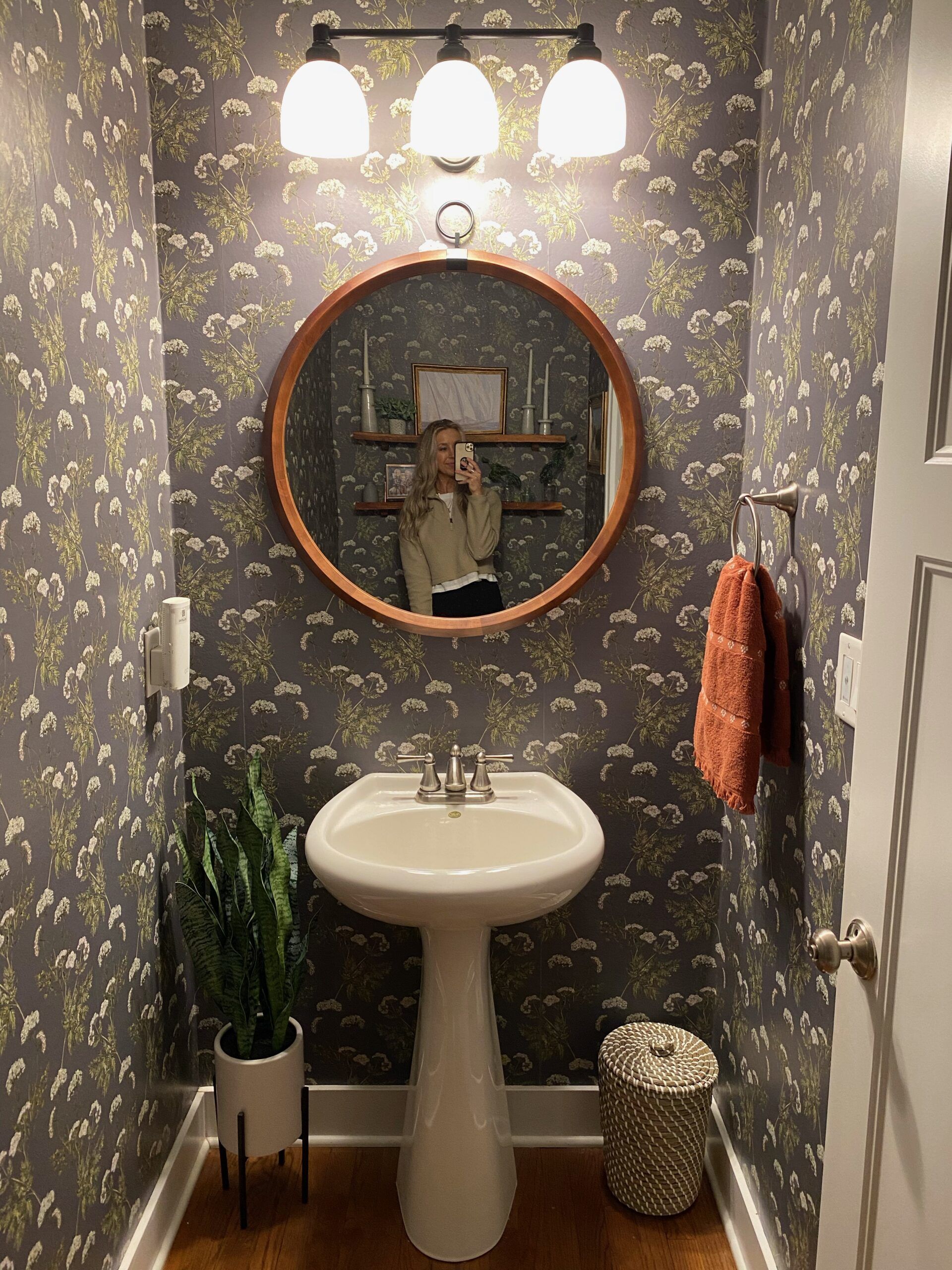 ---