Wallpaper From Goosebumps!
Milton & King are excited to announce a new range of wallpapers. The Goosebumps collection features a vast range of stunning designs directly from their amazing catalogue. Goosebumps is an Australian bedding and lifestyle brand characterized by unique and colorful designs. To celebrate the launch of the new collection, we sat down with Goosebumps founder to discuss the inspiration behind the designs and the collection as a whole.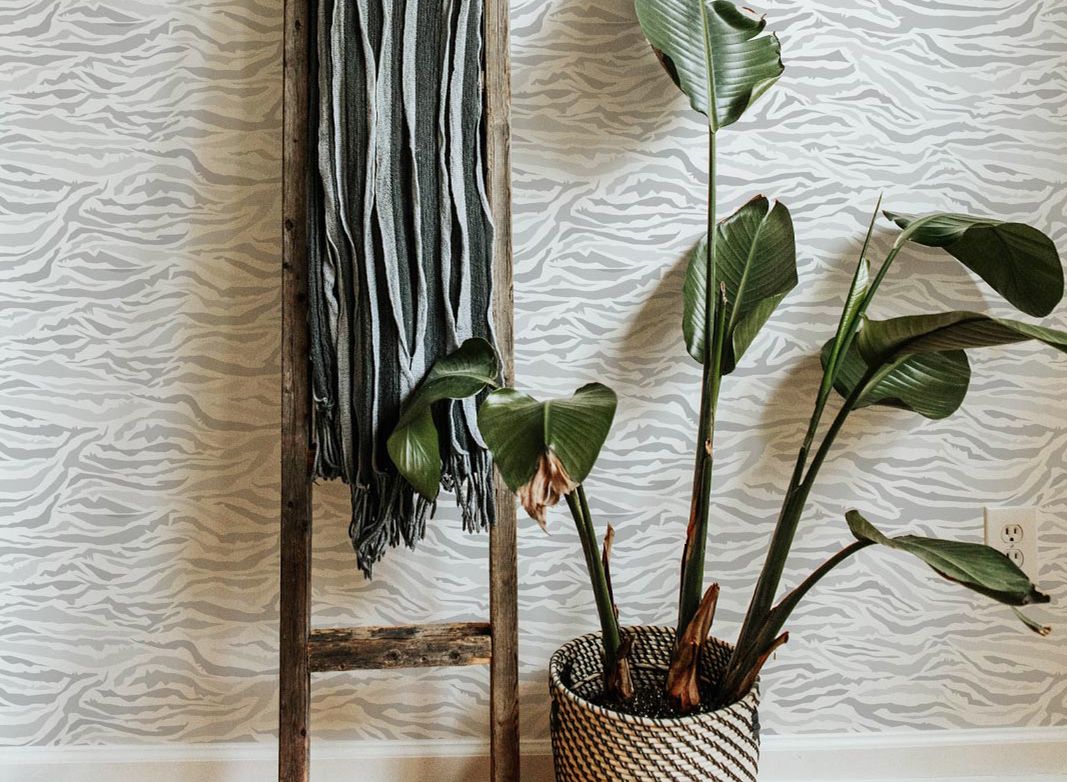 Milton & King: So, tell us about Goosebumps! How did it all come together? What inspired the business?
Inga Rodd: I launched Goosebumps in 2014. At the time there was a huge gap in the industry for cool kids bedding, so we created our very own designs with a colourful palette and unique separates that allowed the playful designs to be mixed and switched, creating a sense of fun and adventure in every kids' dream bedroom
M&K: Obviously Goosebumps is big of the joy and wonder of childhood, from the very young to those pushing into their teen years. Do you think Goosebumps as a whole is a sort of love letter to your inner child? Creating a sense of nostalgia for parents, but also introducing kids to the joys of youth?
IR: Nostalgia is definitely a word I've used many times myself when describing my design process. I did have to reflect on my inner child and what was around at the time that really resonated with me. My twin boys at the time of launching were 2.5 years and were also my muses.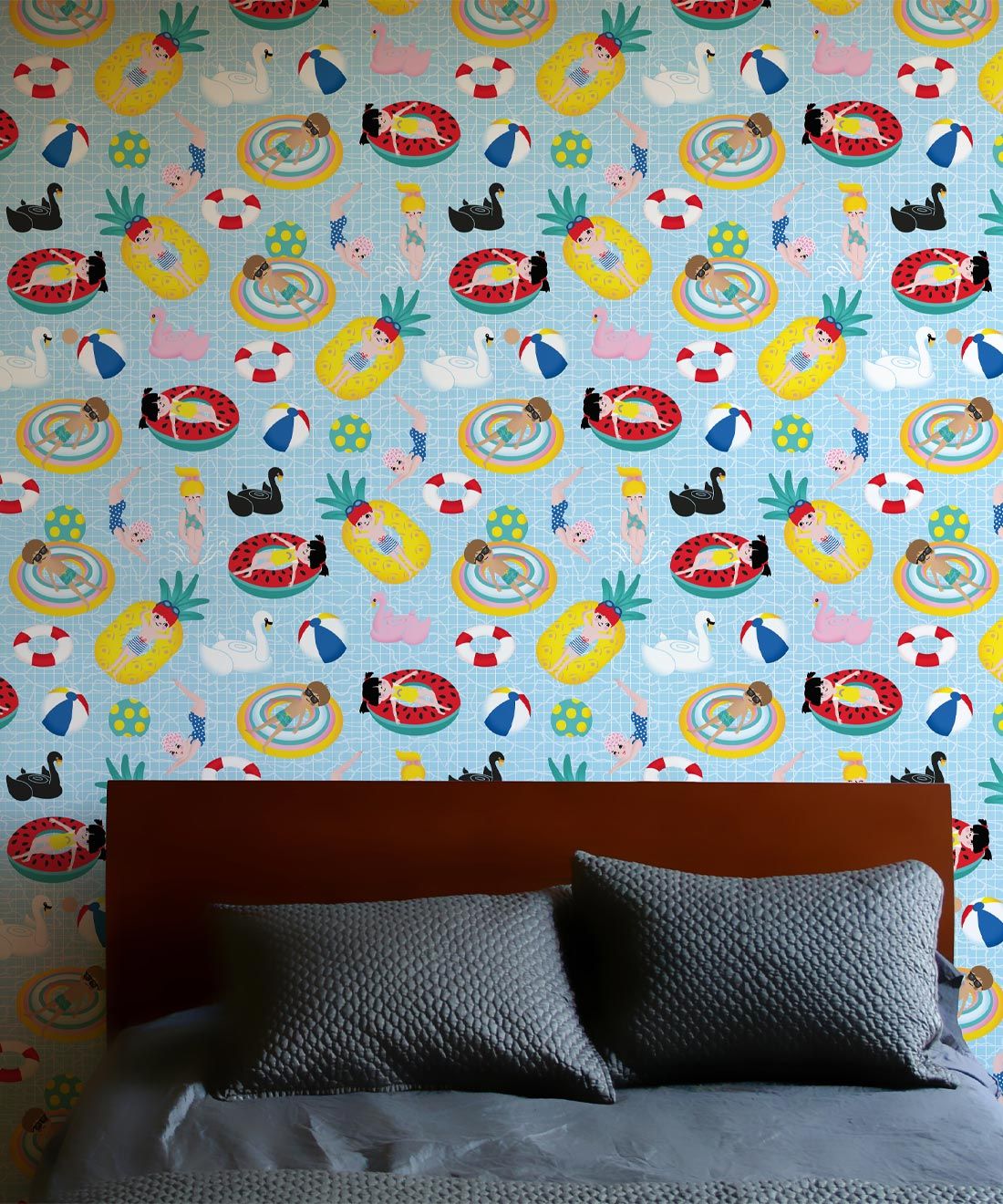 M&K:  In that same vein, what do you think inspires you the most for your range? What inspires your designs?
IR: I'm a huge lover of art, music and fashion so it's a real mix of those things plus I'm super old school and love the 90's, RnB, old fashioned candy and street style. I also found old classic kids' books a huge inspiration. I would be reading these to my kids and a design idea would jump out at me.
M&K: What prompted the jump from bedding and accessories to wallpaper? Did it feel like a spontaneous decision, or was it a natural progression for you and the Goosebumps brand as a whole?
IR: Over the years, we have heard people always comment on how cool our designs would look as wallpaper, so when Milton and King came along we knew it was the right fit and time to take the leap.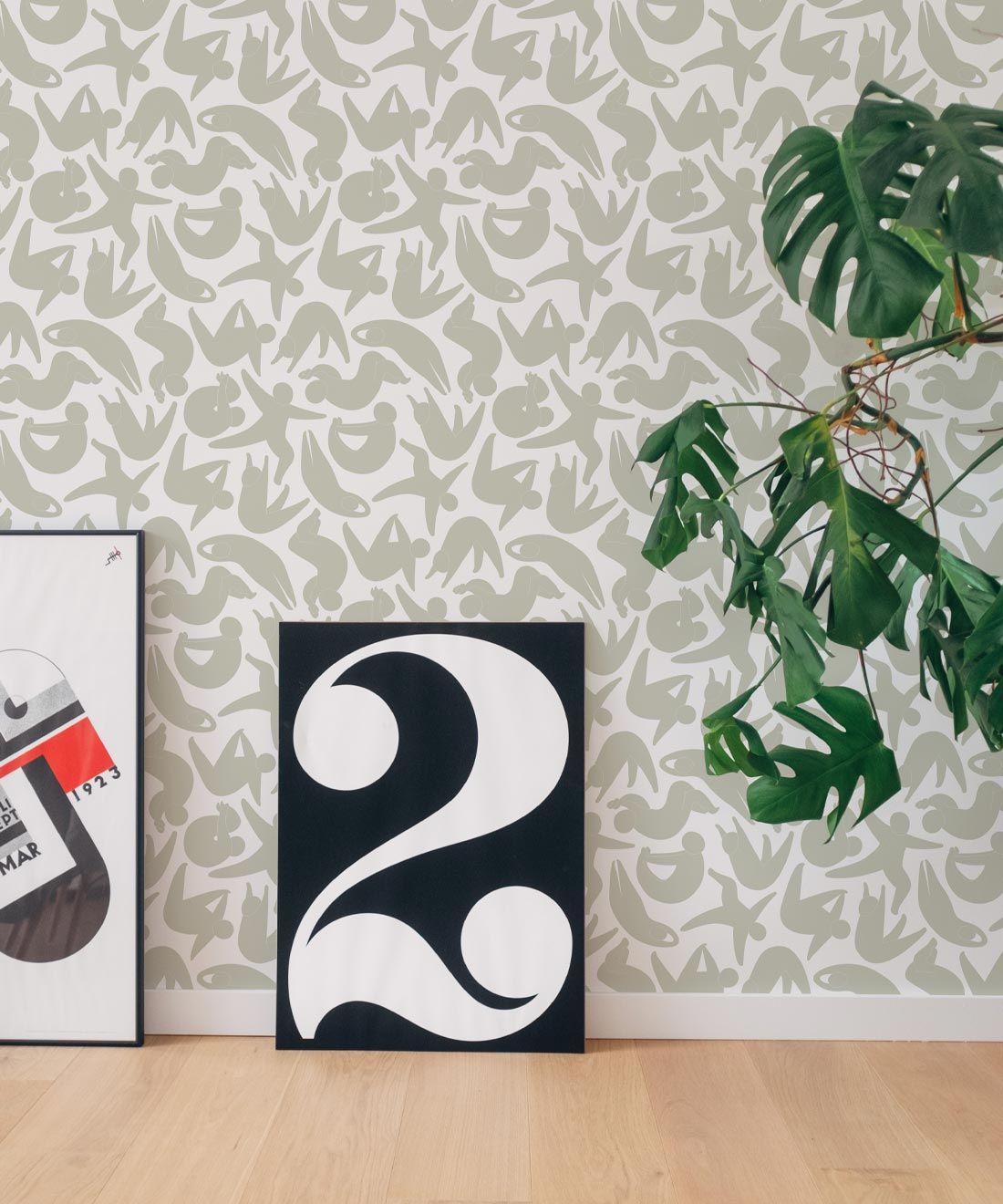 M&K:  Are all the Goosebumps designs pre-existing products in your range, or are there some you created specifically for wallpaper?
IR: We are launching some of our old classics as wallpaper. We have collaborated on a few colour changes but largely utilising what was hugely successful for us. Milton & King have expressed a future exclusive collaboration for them which is really exciting.
M&K:  How does it feel, seeing your designs as wallpaper? I imagine it's quite surreal seeing artwork in any medium, but to know it will soon be decorating people's homes and businesses must be quite the experience!
IR: It wasn't until Milton & King reached out to us and I began to go through all of our existing designs that it dawned upon me what a huge catalogue of prints we have. I'm a huge interiors lover and to see our wallpaper installed in people's homes is a real thrill and a dream come true.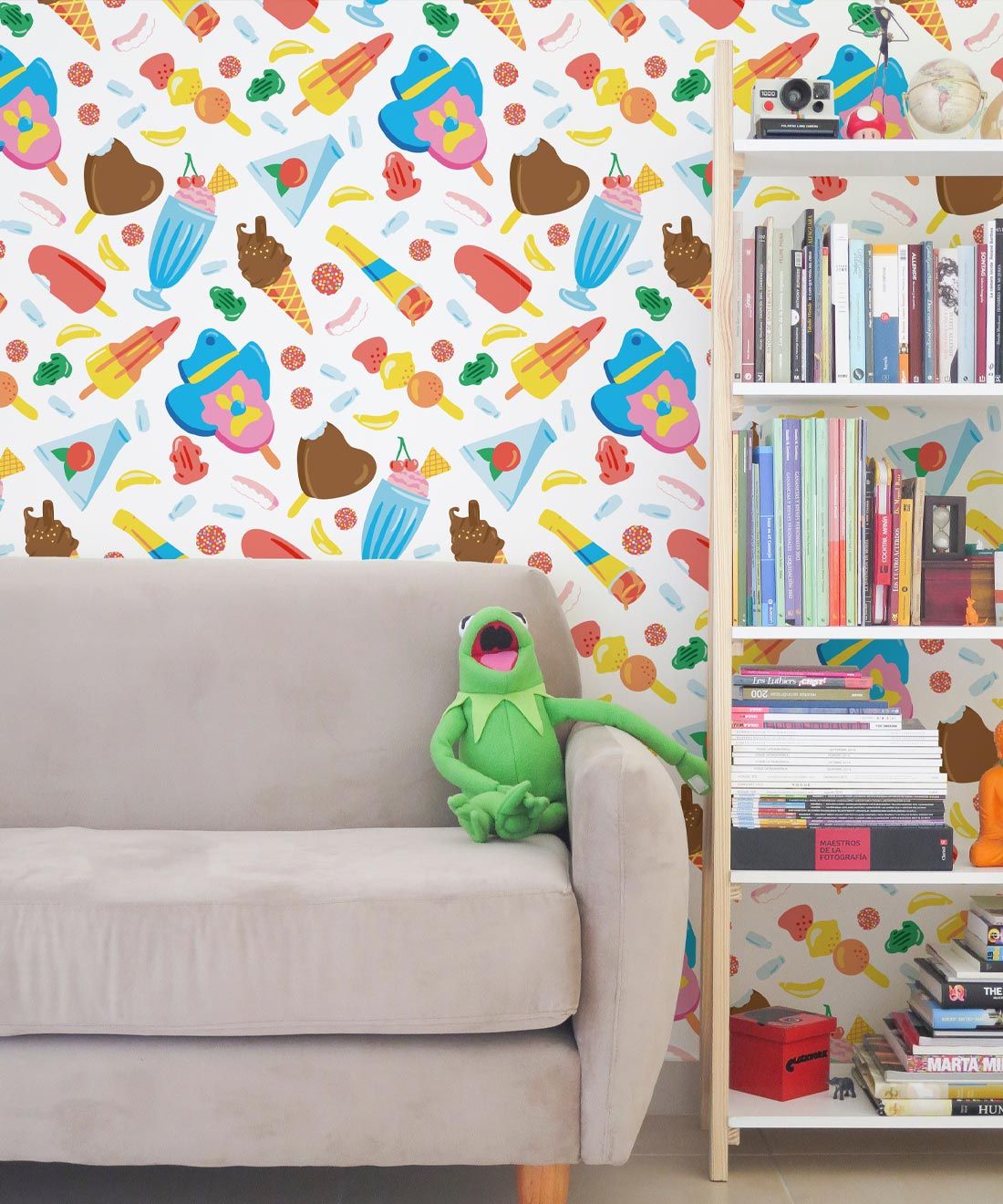 M&K:  Do you have a favourite design from your collection? Is there one that you're particularly excited to see styled in our customers' homes?
IR: That's a loaded question as I'm so invested in all of them. But if I had to choose probably Jungle and LZT as they were our very first designs that were a huge hit. Billie was another one that really took me back my childhood as it had old school candy and ice-creams all over it. In fact, that print was so successful we repeated it a few times and it sold out each time.
M&K:  If you were going to do a Goosebumps-inspired space, which wallpaper would you choose?
IR: Our Jungle print was hugely popular, and I feel if we still had it today it would still sell out. Jungle never goes out of style and recently I've seen it in a powder room which looked incredible. Young or old, the Jungle print is always a winner in our book!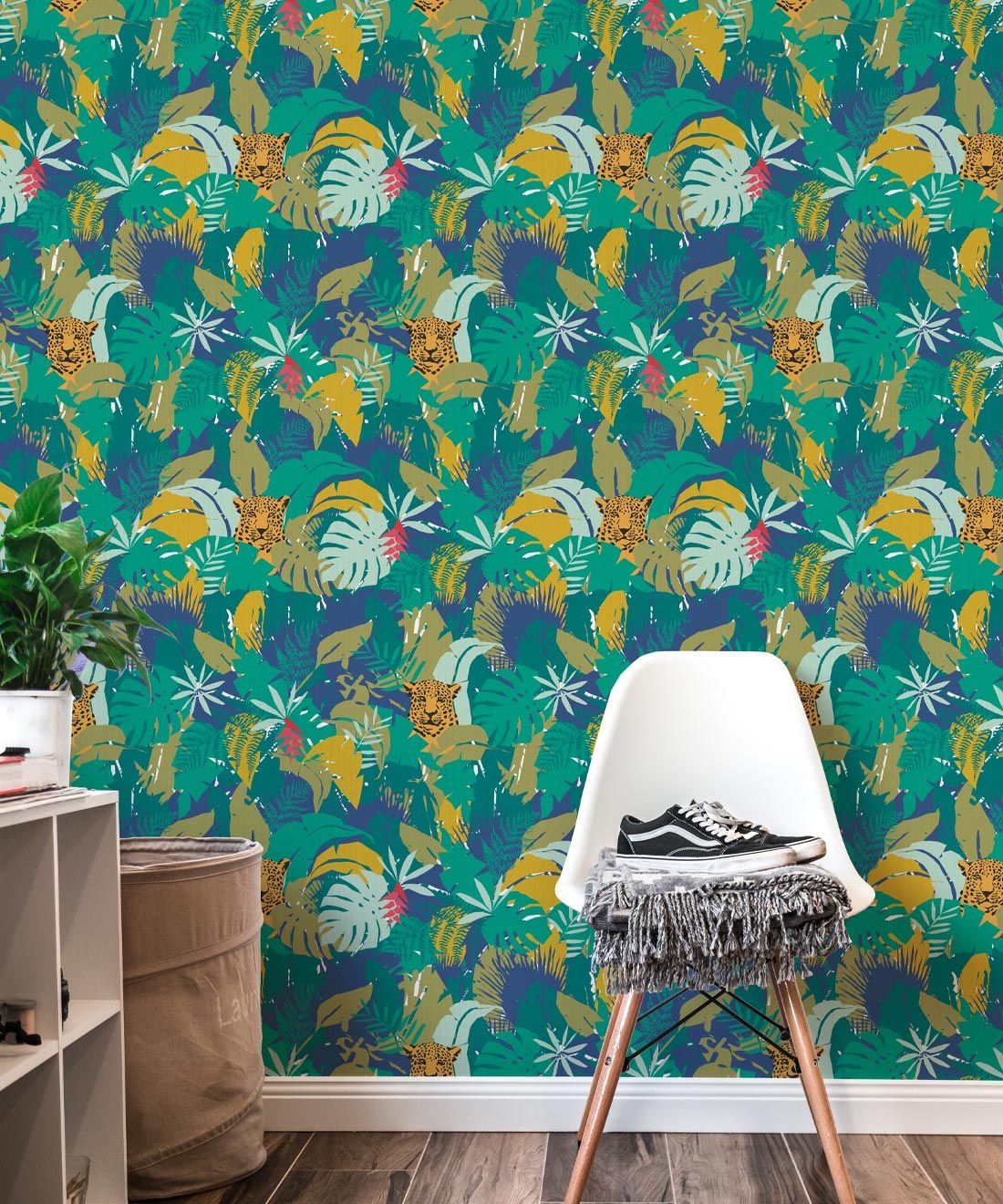 More Designs From Goosebumps
Shop the entire collection
---