Milton & King + Kip&Co – A Match Made In Interior Heaven
The Milton & King + Kip&Co collaboration brings together two Australian brands at the forefront of interior design. Combining nine of Kip&Co's most iconic prints with Milton & King's transformative wallpaper, this is a match made in interior heaven. With a shared passion for creating spaces that WOW, this collaboration is the first step to the room makeover of your dreams.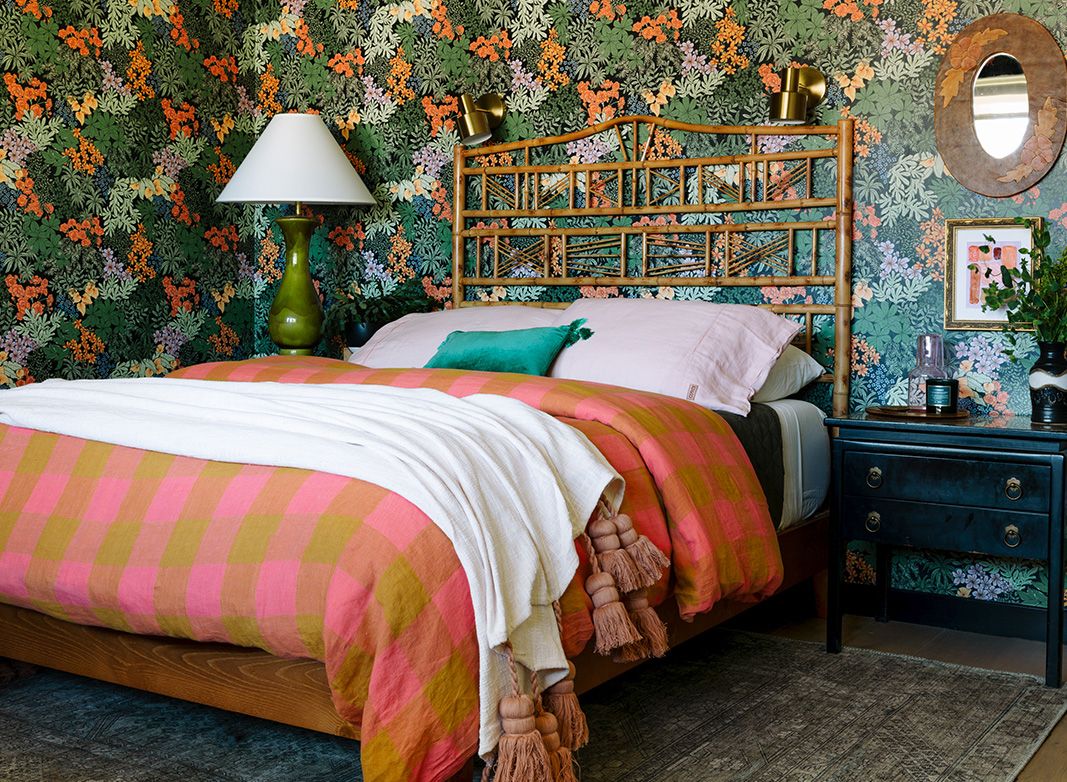 Kip&Co are more than just products. Co-founder Kate Heppell explains that it is a "lifestyle concept." She elaborates, "It is a way of living that is creative, conscious and free-spirited. We love that each person is unique and want to empower and encourage individualism by enabling our community to create their own sanctuary that is unlike any other."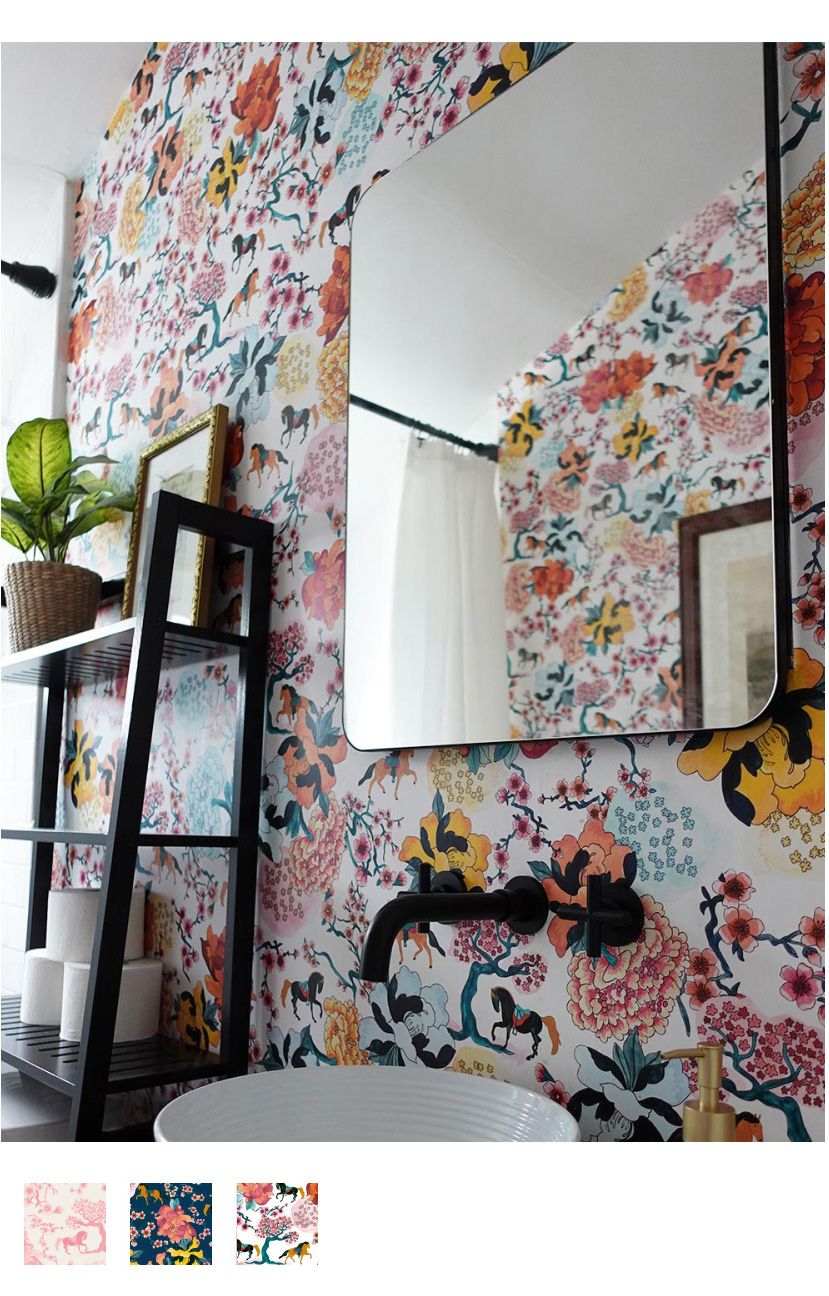 Gallop Wallpaper
Gallop is inspired by a wild dream of galloping horses,  and trees with flourishing cherry blossoms and lotus flowers. It's the perfect escape to somewhere exotic. As the trees outside lose their leaves in Winter, keep your home feeling colorful and vibrant with these beautiful blossoms. A design like this can keep your home feeling bright and inviting, even in the cooler months.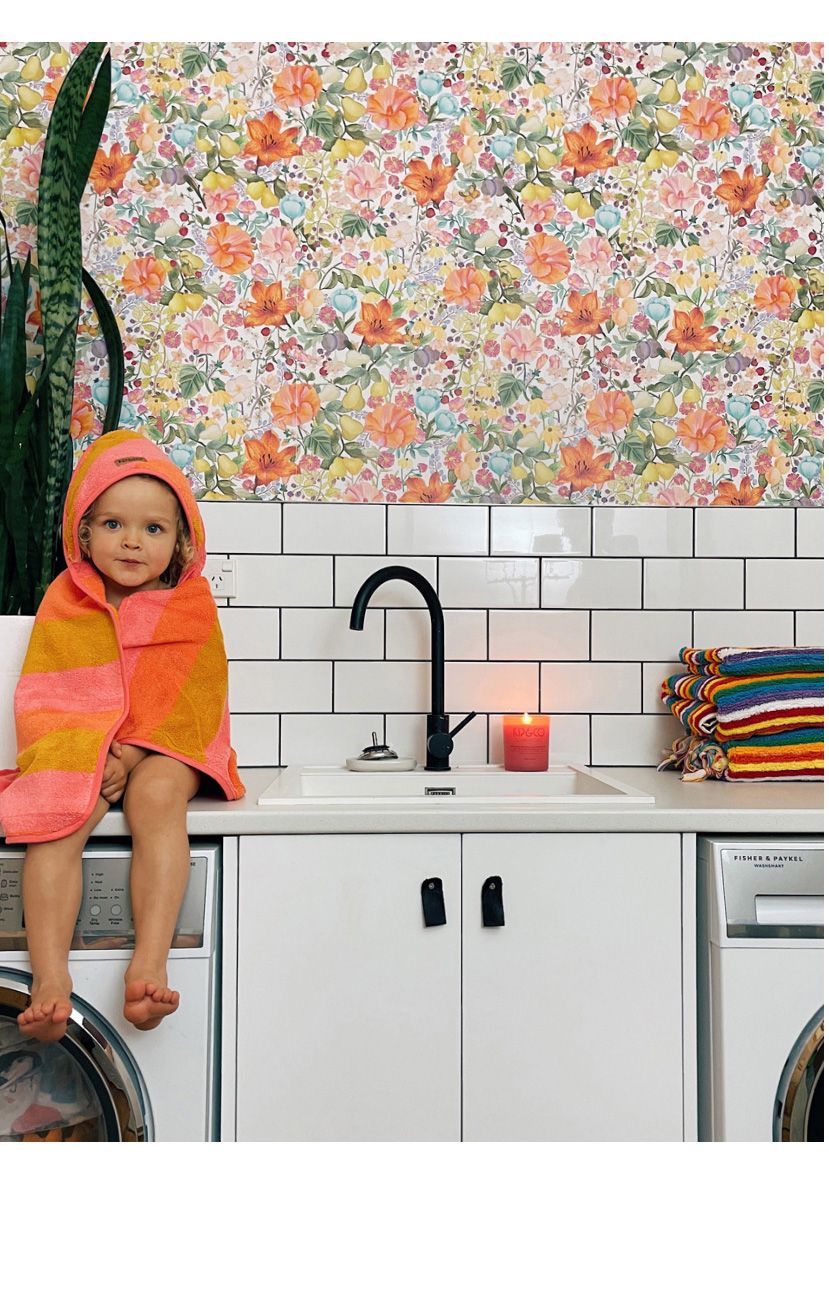 Abundance Wallpaper
Abundance is an explosion of flowers, abundant and fresh. This is the ultimate floral wallpaper, sophisticated and feminine. Bold but beautiful, this design makes any space feel welcoming. The colors are so bright, it's not hard to imagine the beautiful fragrance that would emanate from a garden like this.
---
When one looks through Kip&Co products, you'll find an eclectic myriad of designs, colors and patterns that seem to know no bounds. The company is proudly independent and that reflects in their operation and in their design focus, "We can be nimble, adventurous, and innovative – pushing creative boundaries in prints, colour palettes, fabrics, textures and products. We don't follow trends, we celebrate timeless signature pieces, and play confidently with prints and colour in a way that is refreshingly new. We are inspired by vintage finds, art, nature and our every day lives," says Kate.
Kip&Co was founded by two sisters, Kate and Hays, and their best mate Alex. All three lead the creative design and direction but are supported by an incredible team across production, marketing and e-commerce.
---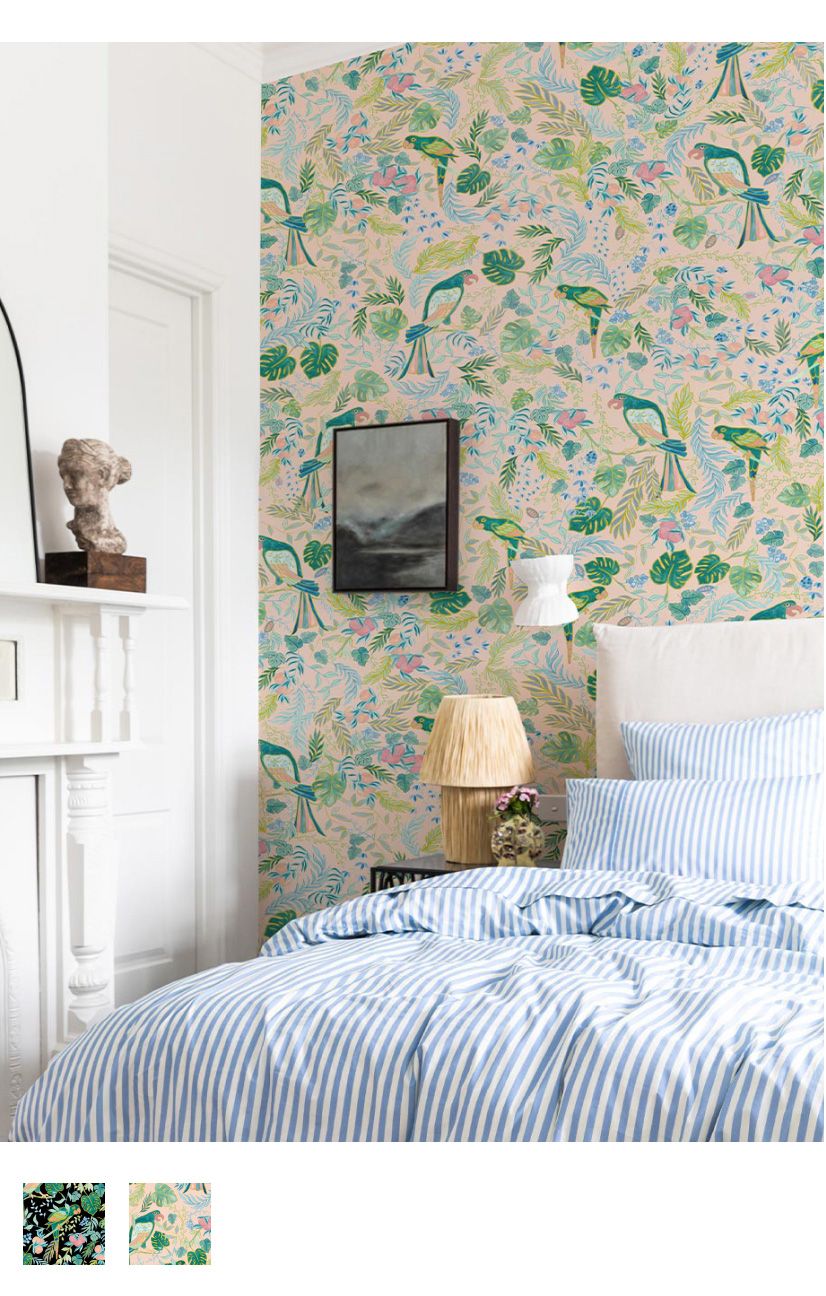 Tropical Paradise Wallpaper
Tropical Paradise will have you thinking of a 1950s Caribbean jungle, floating past squeaking parrots and monstera leaves, where sweet fruits are abundant. Picnic amongst the lush foliage, dance around flamingos and sing a peachy tune while sipping from your pineapple. Available in two stunning colors, this design is perfect for any space, whether it's a dramatic, moody dining room or a living room with a fresh, summery feel.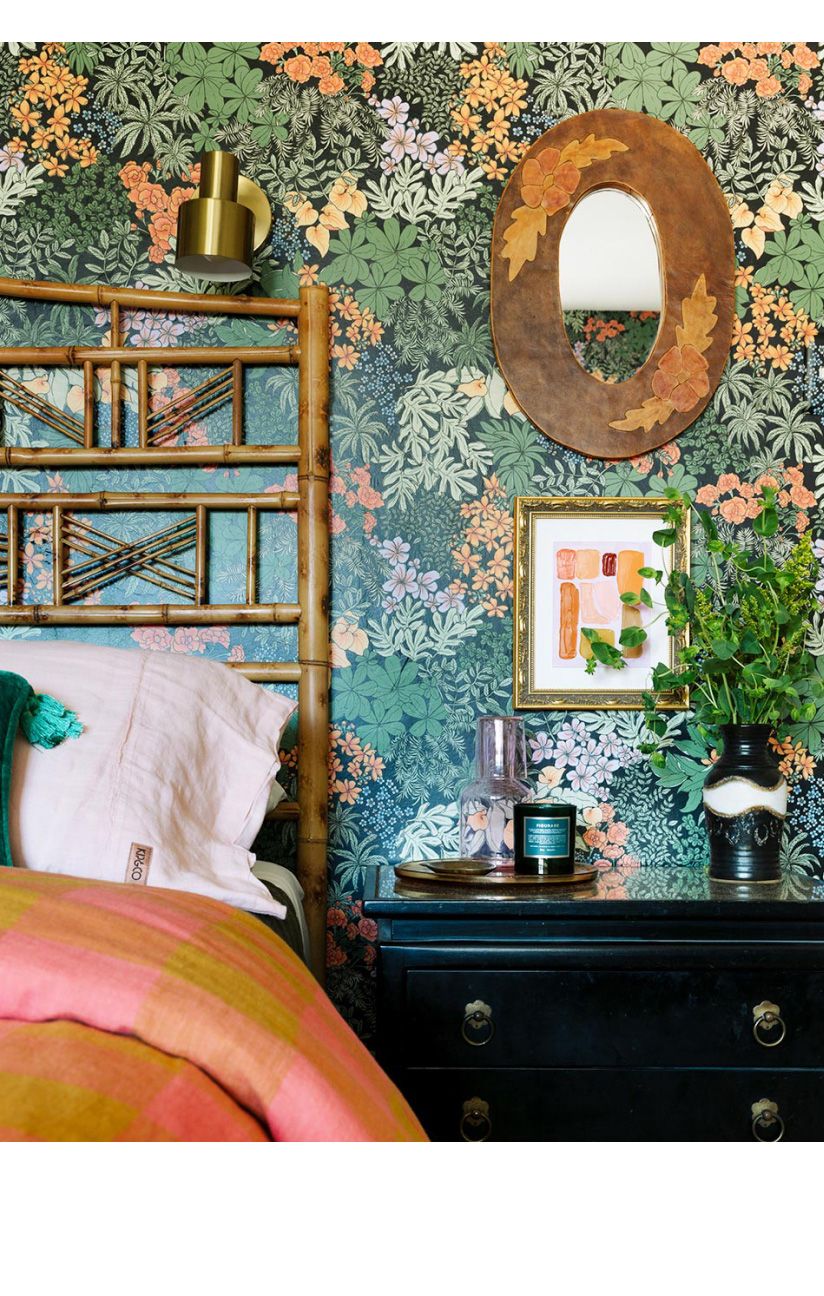 Atrium Wallpaper
Lay down under a leafy canopy of luscious greenery, and full open florals with Atrium. Imagine the stars peeking through the overhead branches as a soft breeze tickles your nose. This botanical wallpaper design would make relaxing in any space feel like sitting in a beautiful forest clearing on a cool summer's night.
---
You'll find items that range from bathrobes to bedding in the Kip&Co catalog with more and more focus on products for the home. So how did Milton & King get into the mix? Kate says, "We have talked about wallpaper for many years and when we recently discovered Milton & King, another family-owned Australian brand with a focus on Australia, New Zealand and the US, we knew they were the perfect match."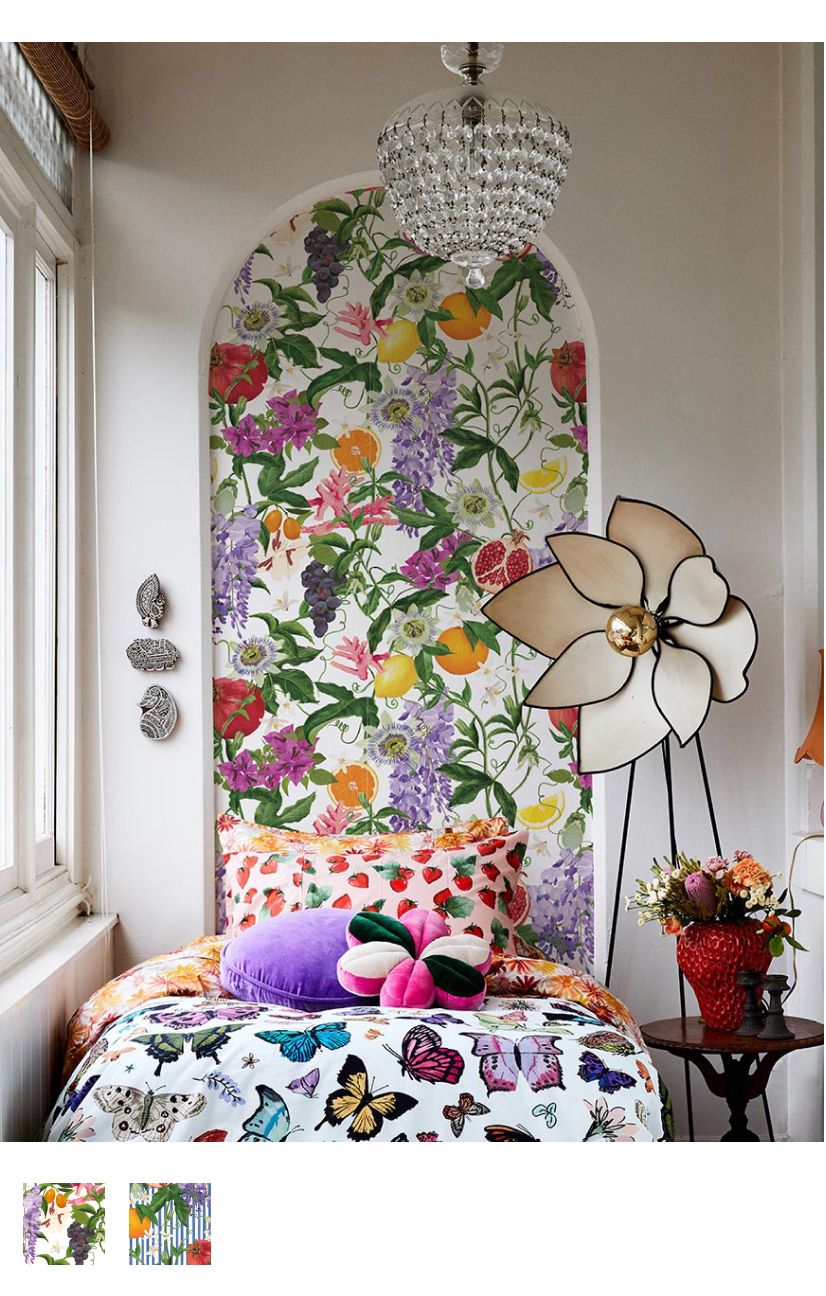 Summer In Sicily Wallpaper
The Summer In Sicily wallpaper features a plethora of summer goodness – orange fruits, pomegranates, wisteria in full bloom, lemons, and coral, this design is laden with love. It takes you on an exotic ride to some of the most colorful places and introduces you to scores of juicy fresh fruits. The ultimate way to spice up a kitchen space or make your dining room pop.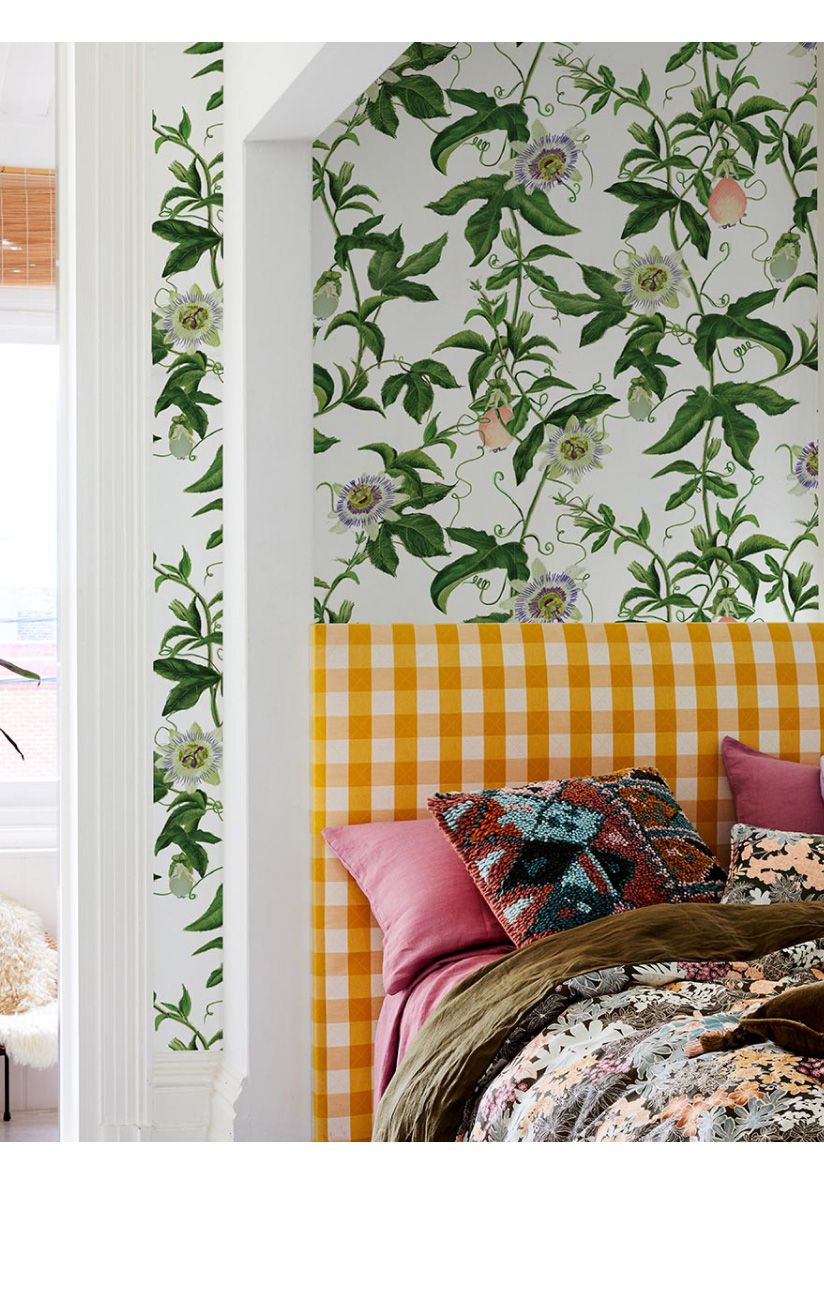 Passion Wallpaper
Passion is a sweet taste of summer featuring passion fruit vines that creep gently, with big florals and fruit. You can almost feel the sun shining up above. Perfect for brightening any living space or bedroom and bringing that summer feel. Available in White or Peach backgrounds.
---
Kate adds, "Collaborations are a part of our Kip&Co DNA and something we've incorporated into our brand for over a decade. We love collaborating with other small Aussie businesses as it's an opportunity for us to celebrate and introduce a brand we love to our community, it also provides an important new creative energy to our process as we share and learn from each other. We love it!"
---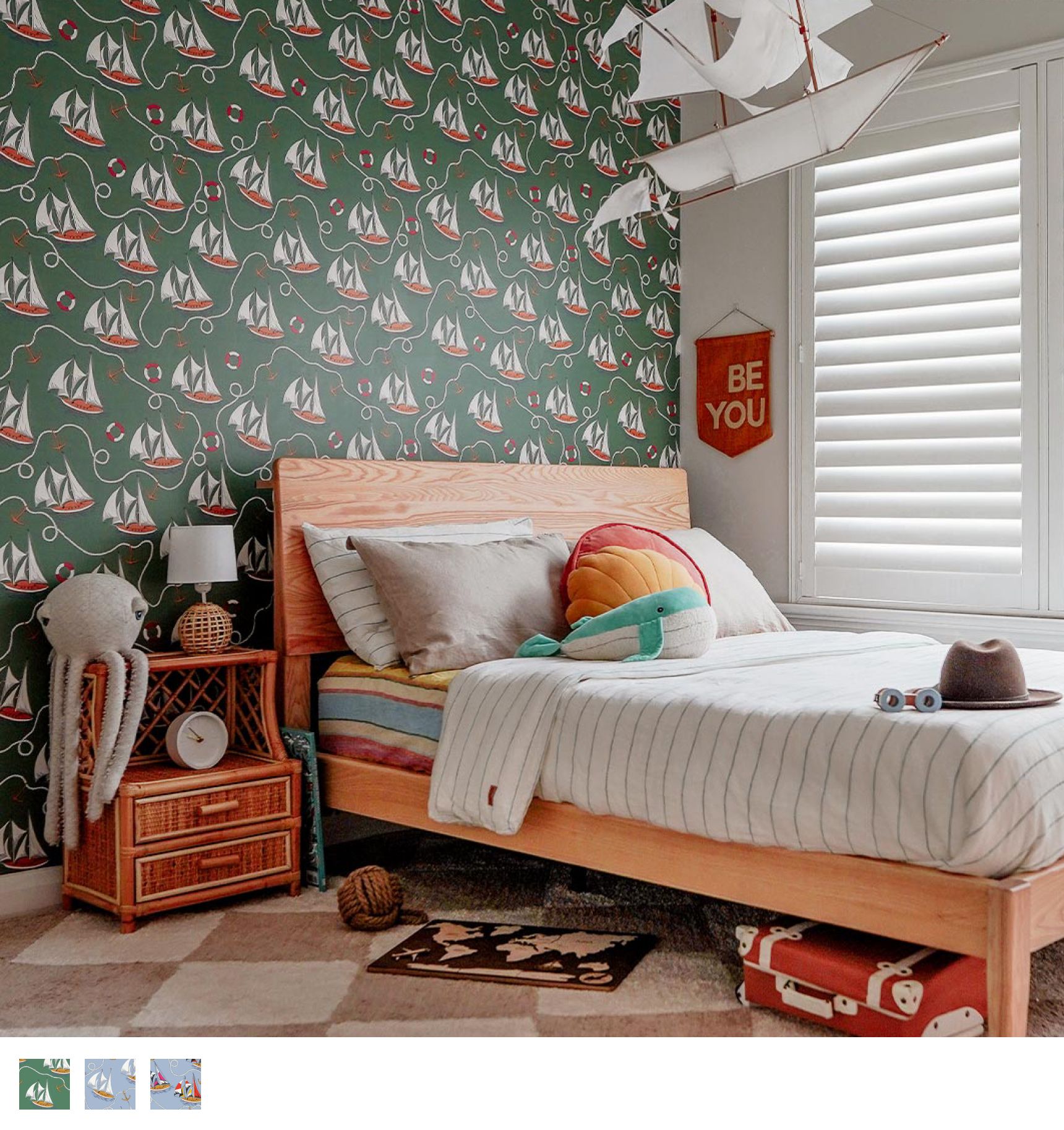 Hey Sailor Wallpaper
Hey Sailor features a host of sail boats, anchors, and lifebuoys. Take a nostalgic voyage across the seas and out into the deep blue. Throw in the anchor and listen to the sound of the waves rocking your little boat back and forth, until you sail off to dreamland. This wallpaper is perfect for a child's bedroom, study, bathroom or any other nautical inspired living space.
---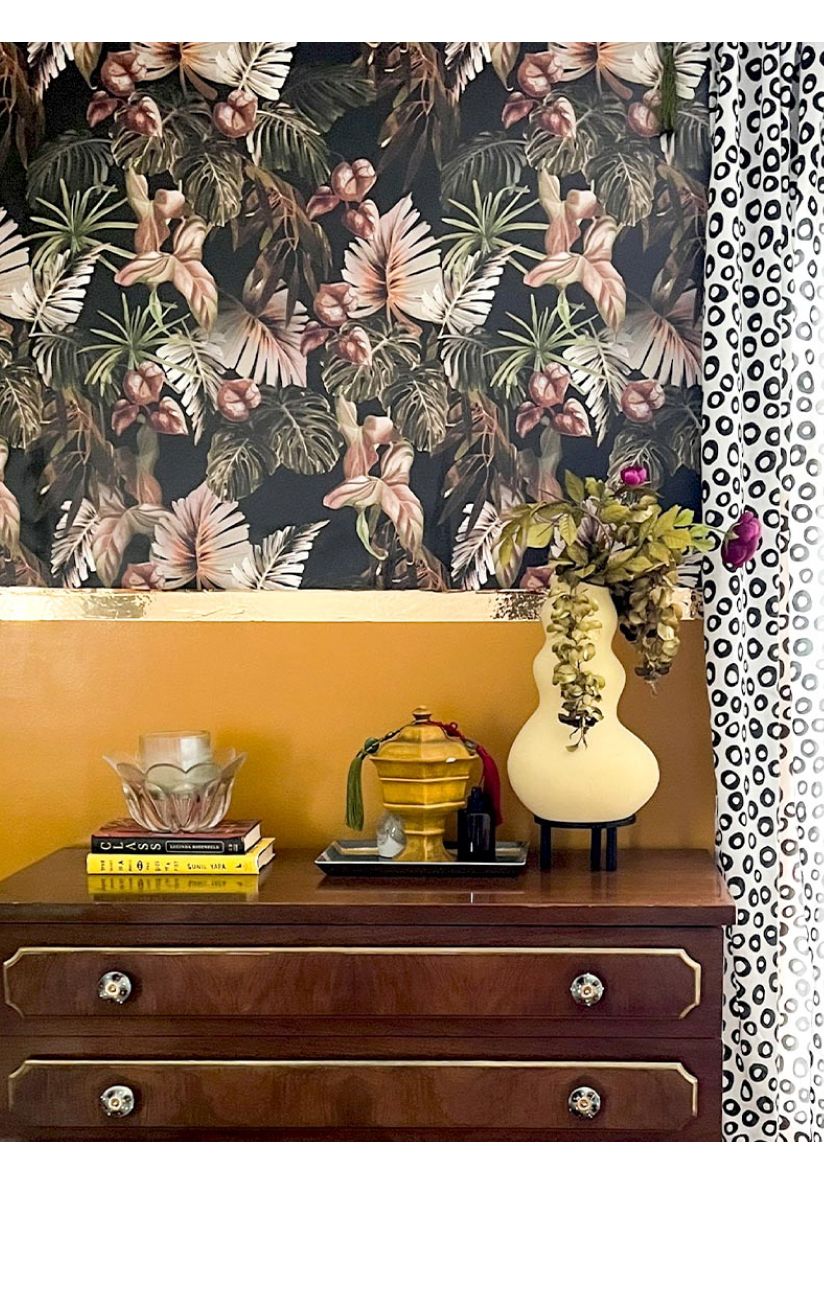 Night Jungle Wallpaper
Night Jungle is a luscious leafy print that will give you jungle fever. The intensity of the design offers depth and mood and draws the focus of anyone who walks in the room, creating the perfect backdrop for dramatic and bold spaces. Kip&Co co-founder Kate Heppell says, "I'd love to add Night Jungle to my small ensuite – it's moody and dark and would style well with our gum blossom terry towels and luscious velvet cosmetic toiletry bags."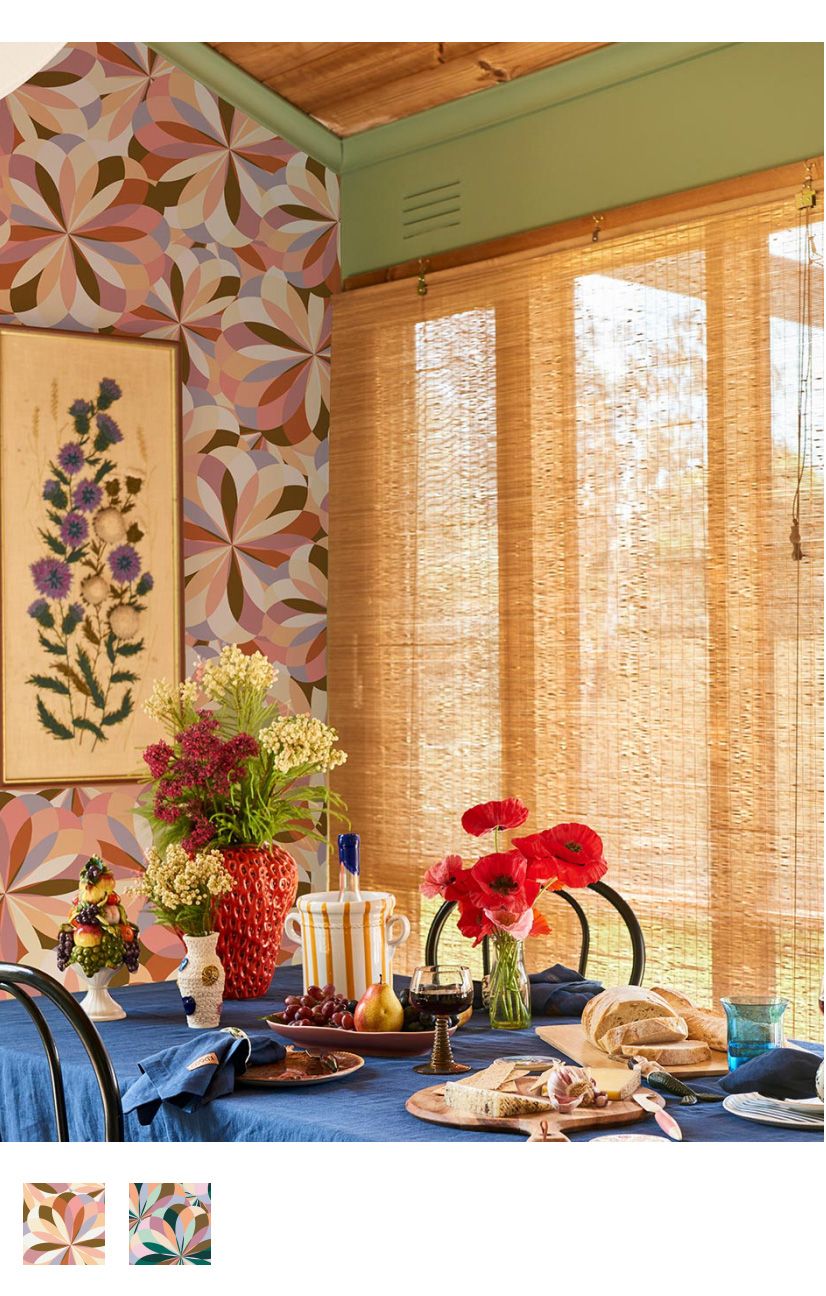 Uncommonly Splendid Wallpaper
Inspired by the artist's love of 1970s free-spirited fashion and art, Uncommonly Splendid offers the best kind of trip. The kaleidoscope pattern creates fantastic visual interest. This retro wallpaper is a beautiful way to brighten up your space and ideal for illuminating your big open areas to create a more inviting feel. Available in two groovy colorways, Summer and Autumn, this design will suit a range of interiors.
---
But what makes a design or a collaboration uniquely Australian? Kate shares her thoughts, "There's an irreverence in our prints, and a very confident love of colour and print clashing that you don't see in other countries. Our hope is that these wallpapers will complement any room! We don't follow trends, so these prints will be as fresh next year as they are today."
Kip&Co + Milton & King
Shop Kip&Co Collection
---