Entry Way Makeover With Woodland Birds
Angela Fahl is on Instagram and posts content that takes her followers on a journey as she renovates and styles her home. She owns a Tudor-style home built in 1931. Tudor homes became popular in the early 20th century but originated in the mid-19th century. They can vary in size and usually feature heavy stone elements like brick facades and steeply pitched roofs reminiscent of an English country style.

Recently Angela wanted to makeover her the entry way to her home and decided wallpaper was the way to go. We caught up with her to dive a bit into her entry way makeover and what went into her wallpaper choice.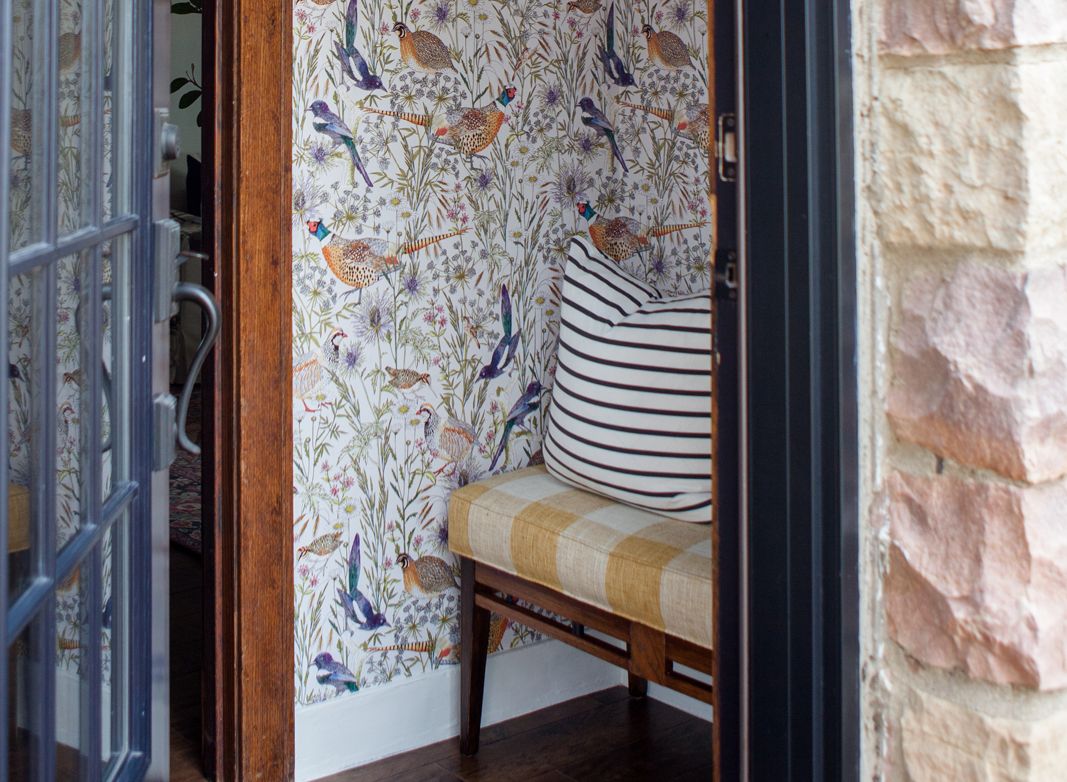 M&K:  How long have you lived at your current residence?
AF:  11 years
M&K:  Do you take on DIY décor quite often?
AF:  I do all of the design and we hire out most of the work.  We've learned the hard way DIY doesn't always work for us and we end up having to have it fixed in the end.  I do most of the painting and my Dad does most of the woodworking and refinishing here (My dad lives across the street). The rest we hire out.
M&K:  What made you want to wallpaper your entry way?
AF:  I came across your Woodland Birds paper via Instagram and I immediately fell in love.  My Dad is an avid pheasant hunter and our children enjoy going along with him.  The paper fits our 1930's Tudor Revival and looks as if it could have always been here paired with the original trim.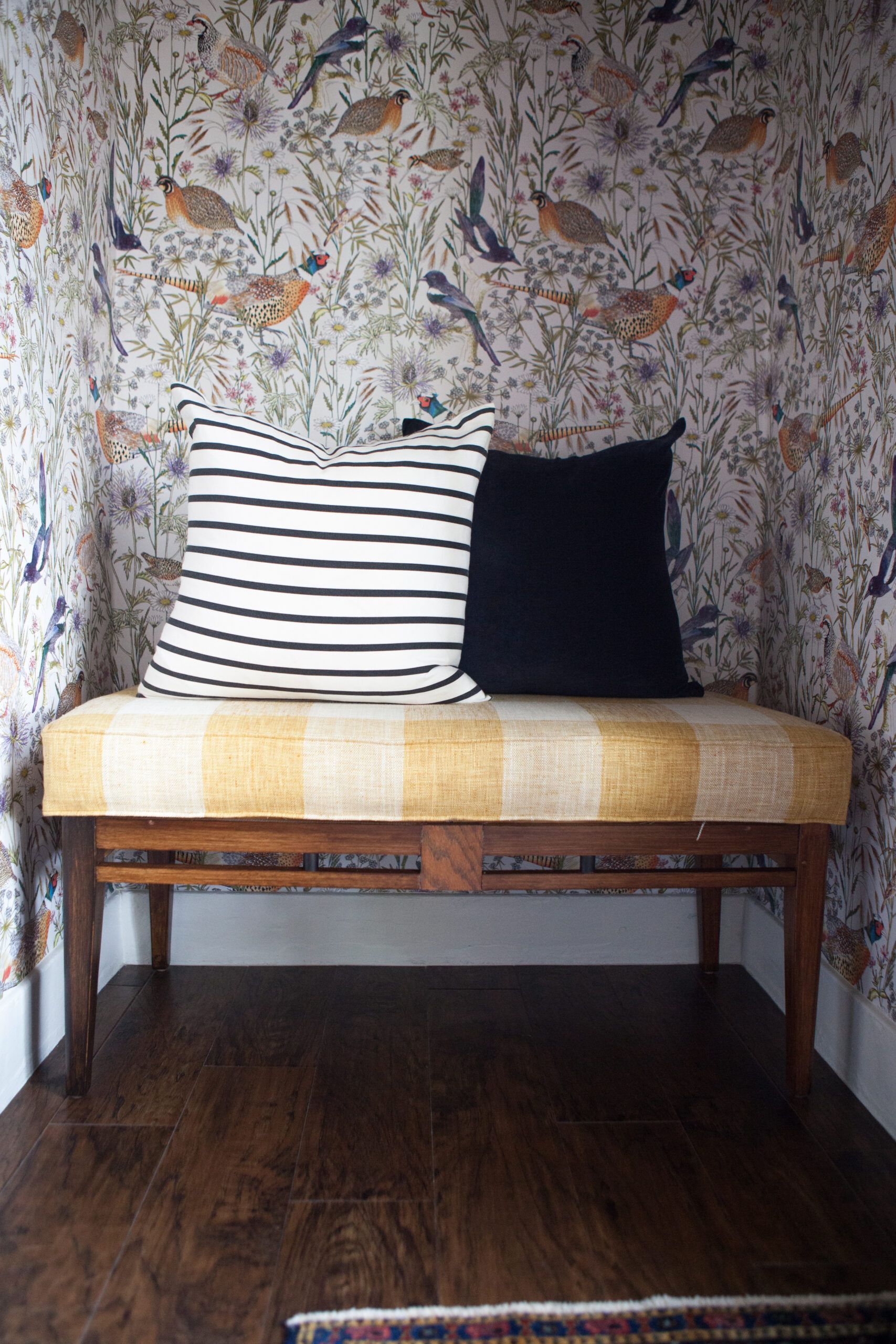 M&K:  What were the ultimate goals for the space?
AF:  My goal was to have a beautiful space that sets the tone for our entire home.  I wanted a large impact for our very tiny front entry.  Woodland Birds gave me the classic look I wanted with a lot of color and movement.
M&K:  Why did you eventually choose the Woodland Birds design?
AF:  Ultimately I wanted a bold, colorful pattern that looked as if it could have already been in our home.  My design style tends to lean more traditional with a bit of color and fun.  Woodland  Birds was the perfect addition to our home.  It's classic and has meaning to me.
M&K:  How did you find the actual experience of installing the wallpaper?
AF:  I hired out the install and the woman who installed commented several times on the high quality of the paper.  She said it was easy to install and LOVED the color and pattern.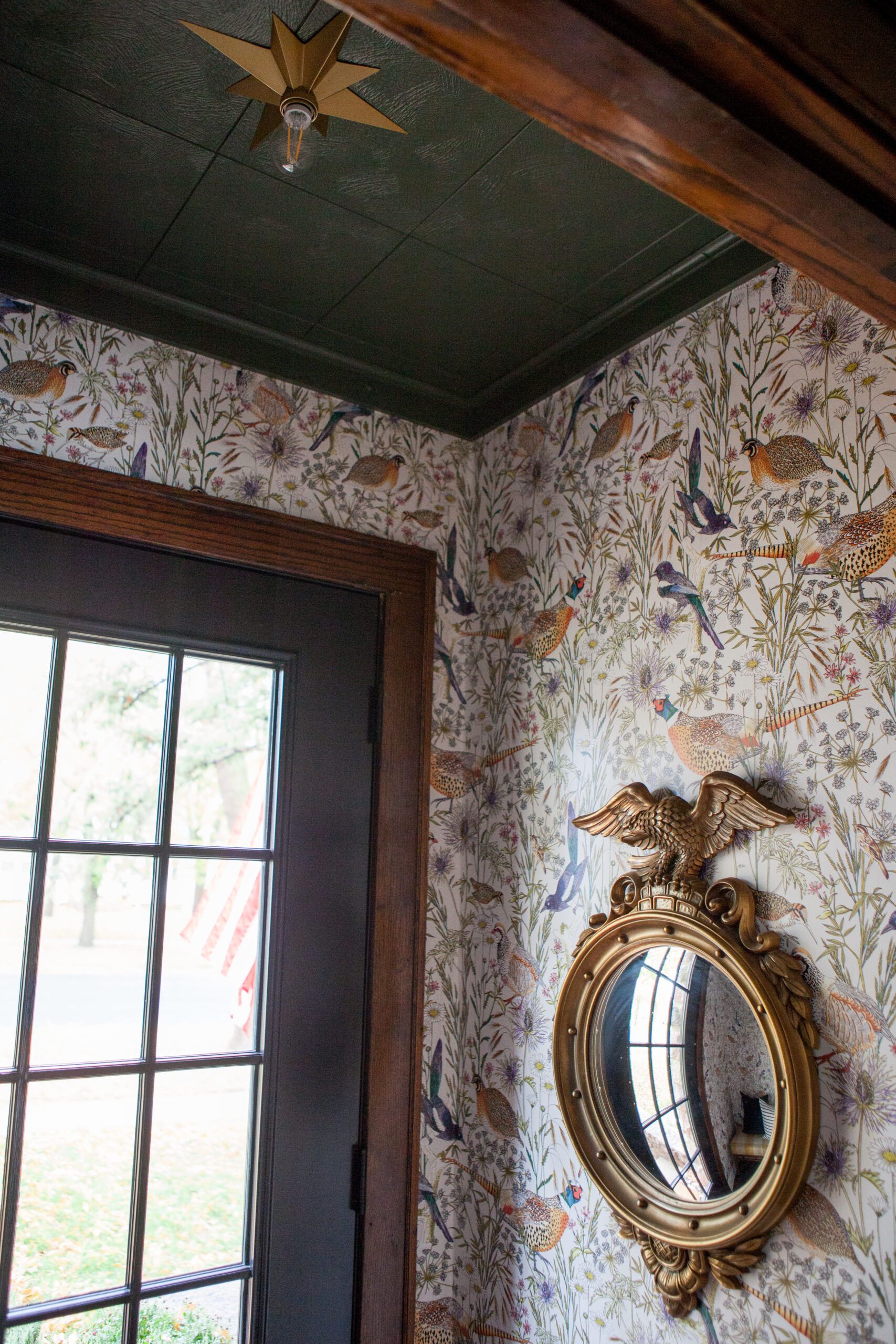 M&K:  Any advice you'd give to people choosing wallpaper?
AF:  My advice in choosing the right paper would be to pick something that has meaning to you.  I would also recommend using the Milton & King website to see the papers in different colors and rooms.  I also used the Milton & King Instagram and hashtag to search other spaces.  It's fun to see how other people used your papers in their own homes.  It also gave me the confidence to move forward with my choice.  I personally prefer wallpaper to be used in an entire room rather than an accent wall.  My tiny entry only measures 3ft by 6 ft so it only took 3 rolls to cover.  I love the high impact of papering the entire room.
M&K:  Let's talk results…Do you feel like you met your overall goals for the entry way?
AF:  Honestly the wallpaper and the entire experience exceeded my expectations.  I feel bad the photos don't do this gorgeous paper justice.  It really must be seen in person!  It's a showstopper and I'm honestly obsessed with it.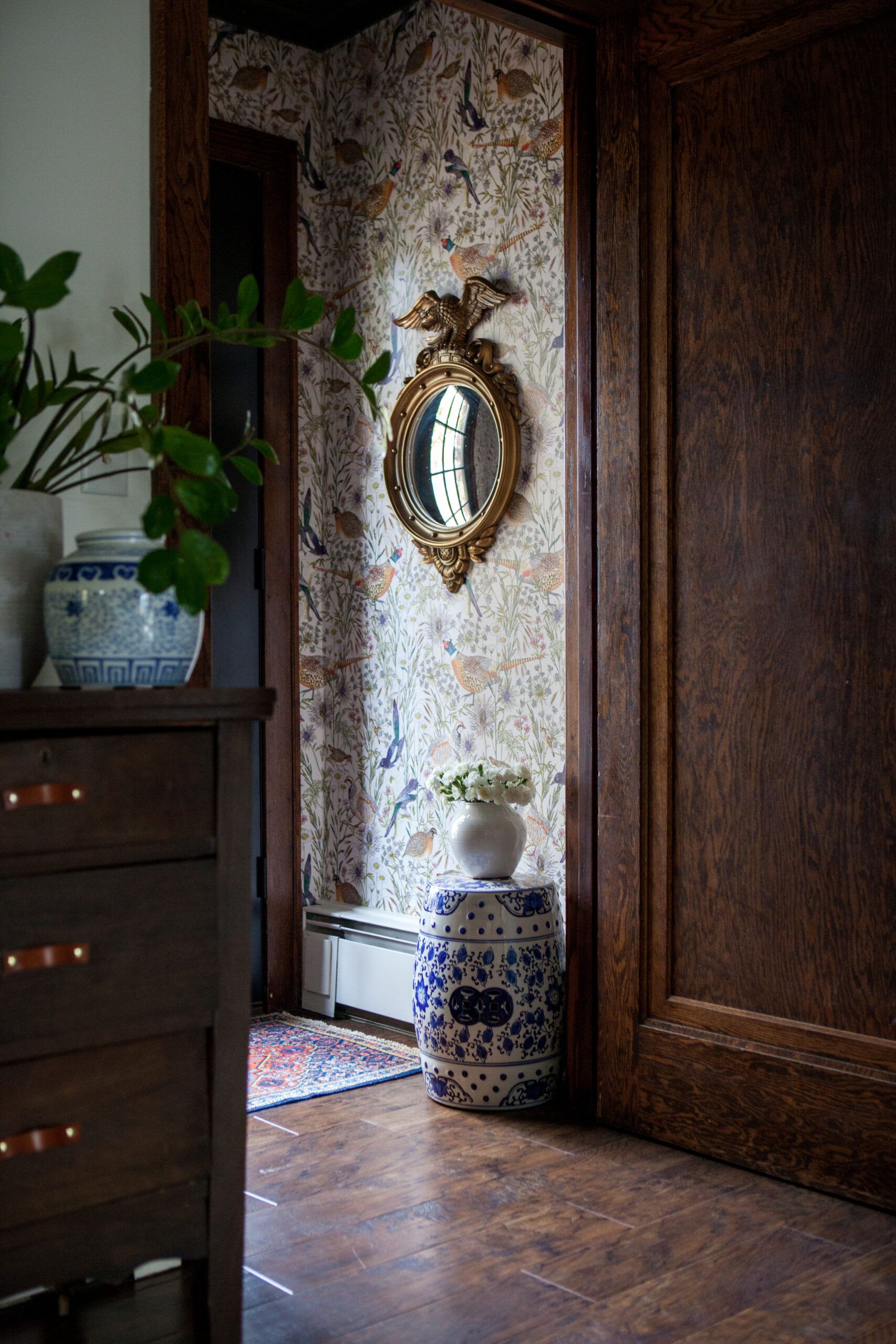 ---