Milton & King Is Seeking A Digital Print Operator
The Milton & King Team

We're a small team at Milton & King, a small but kickass team of driven and fun people across 3 different countries. We've got the brothers and founders, Richard & Bryce. Richard is the big picture guy, focused on the operations of the business. Bryce is the Head of Product & Brand who creates the voice and the look of the company. The company is rounded out by people who get the wallpaper and samples out of the door and show it all off on social media.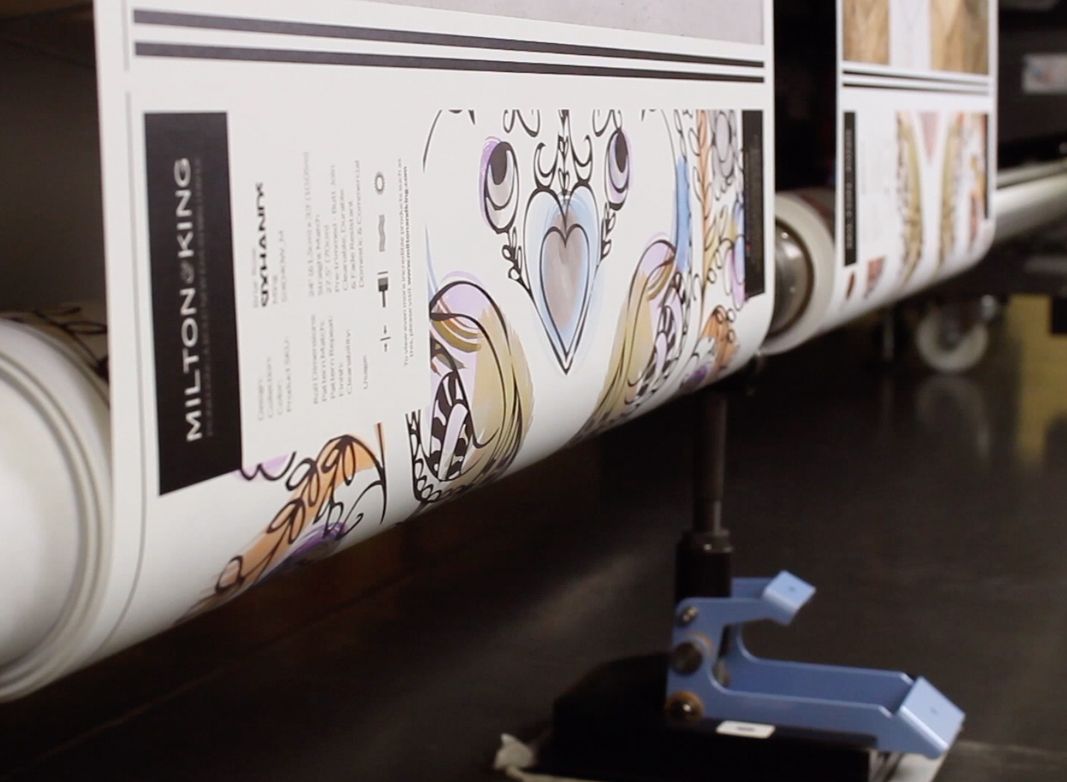 The New Team Member
We're looking for a new addition to the team. Up until now, Richard, the big picture business affairs guy, has been running our printer. And he'd like to not do that any more.  Too many hats and only one head. We eventually have plans to run printers in both Austin, Texas and the UK. But first, we need to find a digital print operator in our main Toowoomba location.
So if you have any interest in joining this team, please keep reading. We're interested in everyone: those who may have little experience but who's personality is a perfect fit and is willing to learn everything there is to know, to the expert who has the digital printing thing down pat.
Digital Print Operator
Milton & King is a boutique wallpaper print-house based on Ruthven street Toowoomba, Queensland. We are searching for a new member to join our production team. The right candidate will be able to work in a high-output environment. It is essential that he/she have the ability to prioritise work and troubleshoot when necessary.
To succeed in this roll, the following is required:
Experience in large format digital print production.
Setting, running, and maintaining our Large Format Digital Printers, finishing equipment.
Ability to perform all production steps, from print files to the dispatch of finished goods.
Ensure that all print jobs are completed under very specific timelines with an emphasis on maximizing run-time efficiency
Maintaining a high level of quality control regarding the colour and quality of our products.
Maintenance and upkeep of equipment
The ability to lift 50 kgs
About You
Ideally, a background in large format digital print with experience running a roll to roll digital equipment and RIP software.
Strong attention to detail
Flexible approach to work.
A good team player who can step up and help other team members
Reliable
Is able to work under pressure to meet deadlines
Only applicants with full working rights within Australia should apply
A strong work ethic, a positive attitude and a willingness to follow direction are qualities that will help you fit into the Milton & King team, along with a friendly disposition. A competitive package is available to the successful candidate. If you feel that you would be a good fit to the M&K team but lack some experience, we still want to hear from you.
---